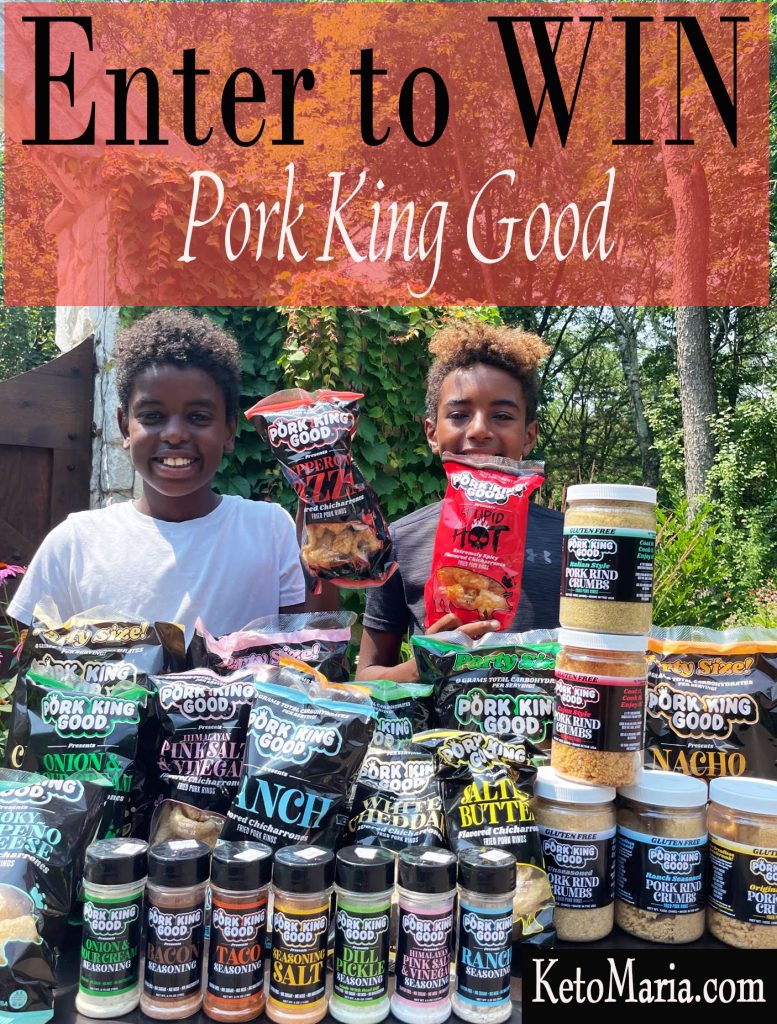 There's nothing I love more than supporting small businesses and doing GIVEAWAYS like this!
Pork King Good is a very kind company that makes top quality pork rinds with no harmful ingredients!
We always have Pork King Good pork rinds and seasonings in our camper! It is our favorite keto camping food!
Some of my recipes that use Pork King Good pork rinds and pork rind crumbs are:
12. No bake Cheesecake with a Zero Carb Crust

If you would like to win this Pork King Good giveaway, it is easy to enter! 
1. Like my Keto private Facebook group called KETO.
2. Follow me on Instagram @mariaemmerich and @porkkinggood
3. Comment below on your favorite recipe using Pork King Good pork rind crumbs!
4. Bonus points for reposting on Facebook or Instagram and tagging me!
Good Luck! Winner will be chosen August 11th which is our 20th wedding anniversary!