Zero Carb Pancakes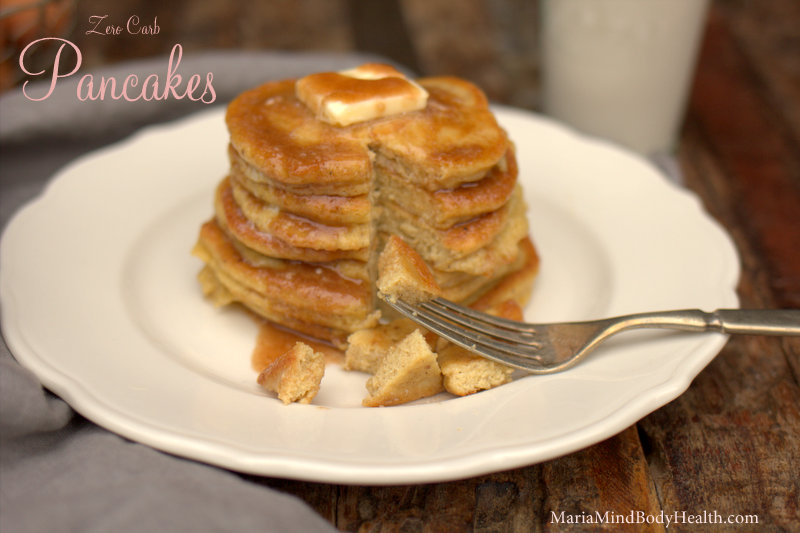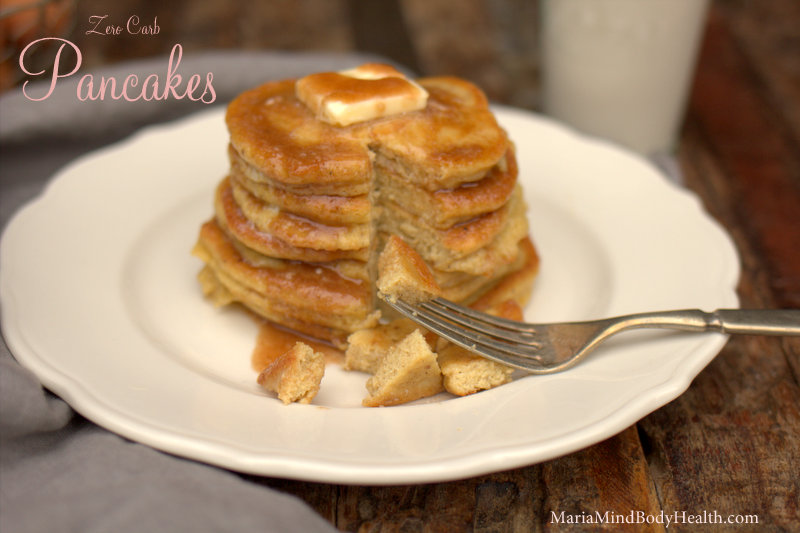 I adore pancakes for dinner and these zero carb pancakes have been a favorite from my recipe testers! It is a tasty keto meal for even those of you who don't like to cook and those of you who are pressed for time and are HUNGRY when you get home!
Want to know my trick for making food as fast as I can when I get home and I am super hungry? I plan ahead and place the batter for these tasty zero carb pancakes in my beloved Blender (click HERE to find it on sale now!) and blend it up. I also make my keto syrup the night before (I keep it in my fridge at all times!). All I have to do when I get home is fry the zero carb pancakes in a skillet (and reheat my keto syrup while they are frying) and dinner is ready in an instant! And better yet… I like to top it with a fried egg!
Almost Zero Carb Pancakes
Dairy Free Nut Free Option
Ingredients
20

grams

pork crumbs

or pork rinds ground fine

2

eggs

2

tablespoons

unsweetened cashew milk

or hemp milk if nut free

2 - 4

tablespoons

Natural Sweetener

depending on desired sweetness

1

teaspoon

maple extract

1

teaspoon

ground cinnamon
Instructions
Place the pork rinds in a blender and pulse until a fine powder. Add the rest of the ingrediuents and combine until smooth. Heat a skillet to medium heat with a teaspoon of coconut oil. Once hot, pour 1/4 cup batter in the skillet. Fry until golden brown and set, about 2 minutes. Flip and continue to cook until done all the way through. Remove from skillet and repeat with remaining batter. Serve with dairy free cinnamon syrup.
Notes
Nutritional Info:
325 calories, 23g fat, 26g protein, 3g carbs, 2g fiber
TESTIMONY OF THE DAY
My book signing was so amazing and emotional. Tears were shed, laughter filled the room, and amazing transformation stories were told.
The most amazing story was with these 2 amazing women. Shirley (in the middle) met with me 3 years ago. She lived with so much pain that she received weekly injections. One week her blood pressure was so elevated she was unable to get the injection. She cried because the pain was so intense. Her surgeon (on the left) told her to look me up and consult with me.
Since working with Shirley, she lost over 90 pounds and is off all medication and no longer has any pain!
Shirley and her surgeon came to my book signing. Shirley hasn't seen her surgeon since working with me and cried happy tears when she saw her. The surgeon had a letter from Shirley thanking her for introducing me to her
. Stories like this warms my heart