Keto Chicken Milanesa
I adore my subscription to Bon Appetit and I often get inspiration from their recipes. A few months ago they did a Chicken Milanesa with Maggi Ranch Sauce and I thought… I can make that "healthified!" Since I have been extremely busy with other projects (plus I have HUGE news coming soon!!!!), I just made a note to try it in a few months when things slow down… yeah, right!
Anyway, Primal Kitchen just came out with an AMAZING ranch dressing! Once mine came in the mail (you all know I don't like shopping!) I quickly pounded out some chicken thighs and made Keto Chicken Milanesa with Primal Ranch. OH MAN! It is awesome!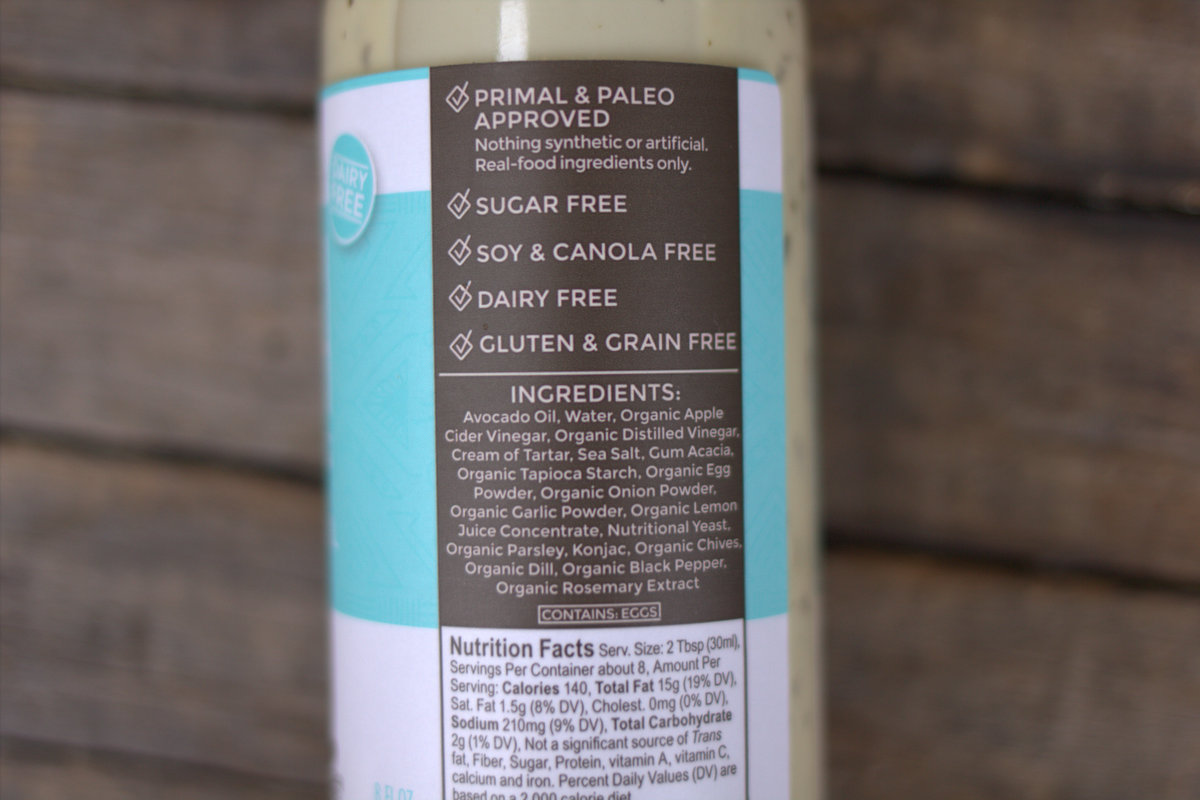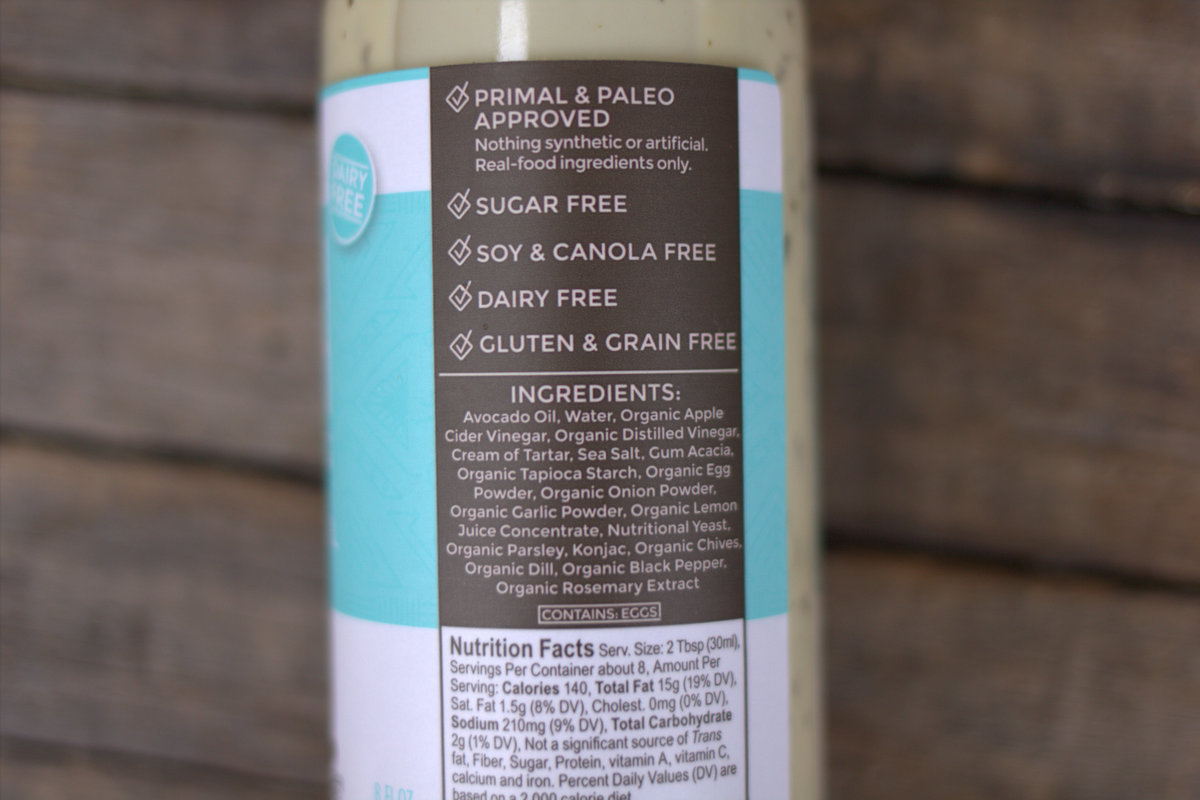 I often wished a company would come out with quality salad dressings without harmful canola and soy oils and finally we now have a company with our health in mind; Primal Kitchen rules!
Click HERE to find Primal Kitchen Products!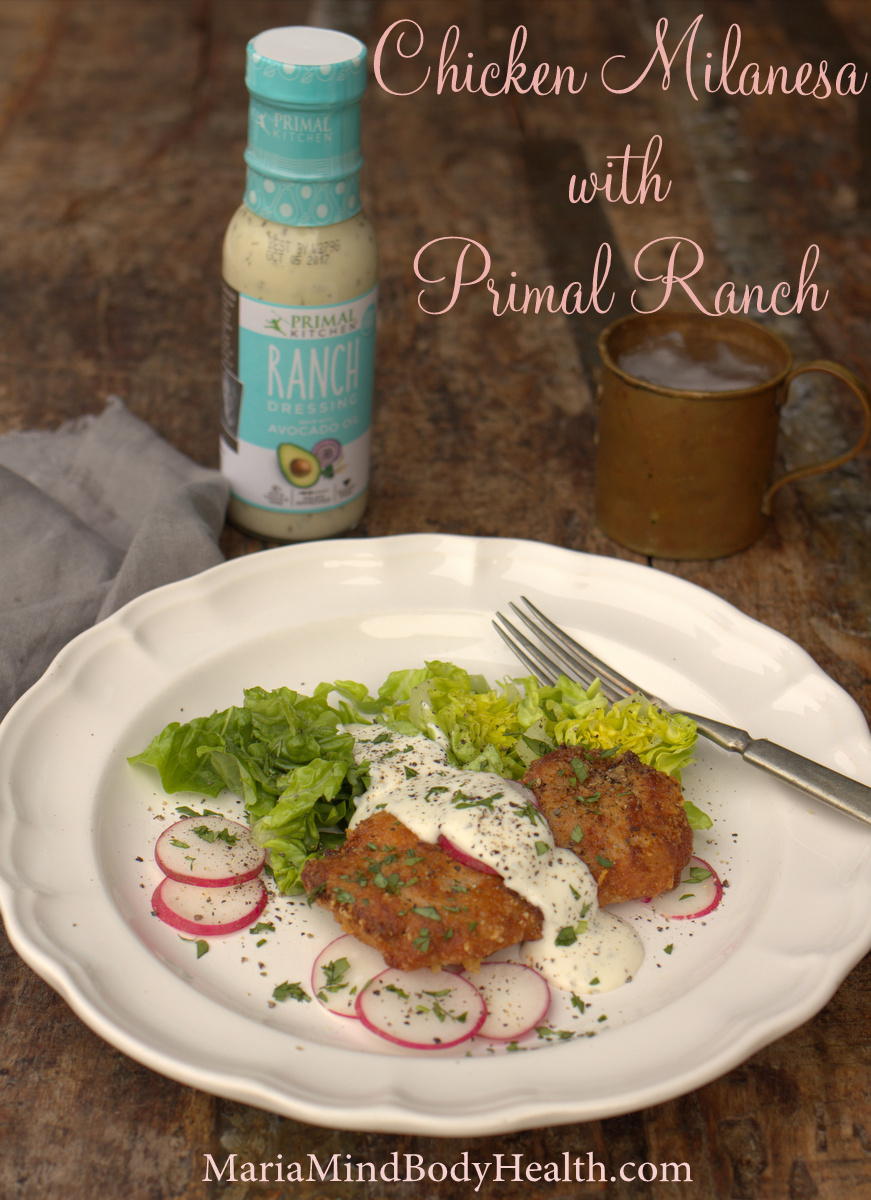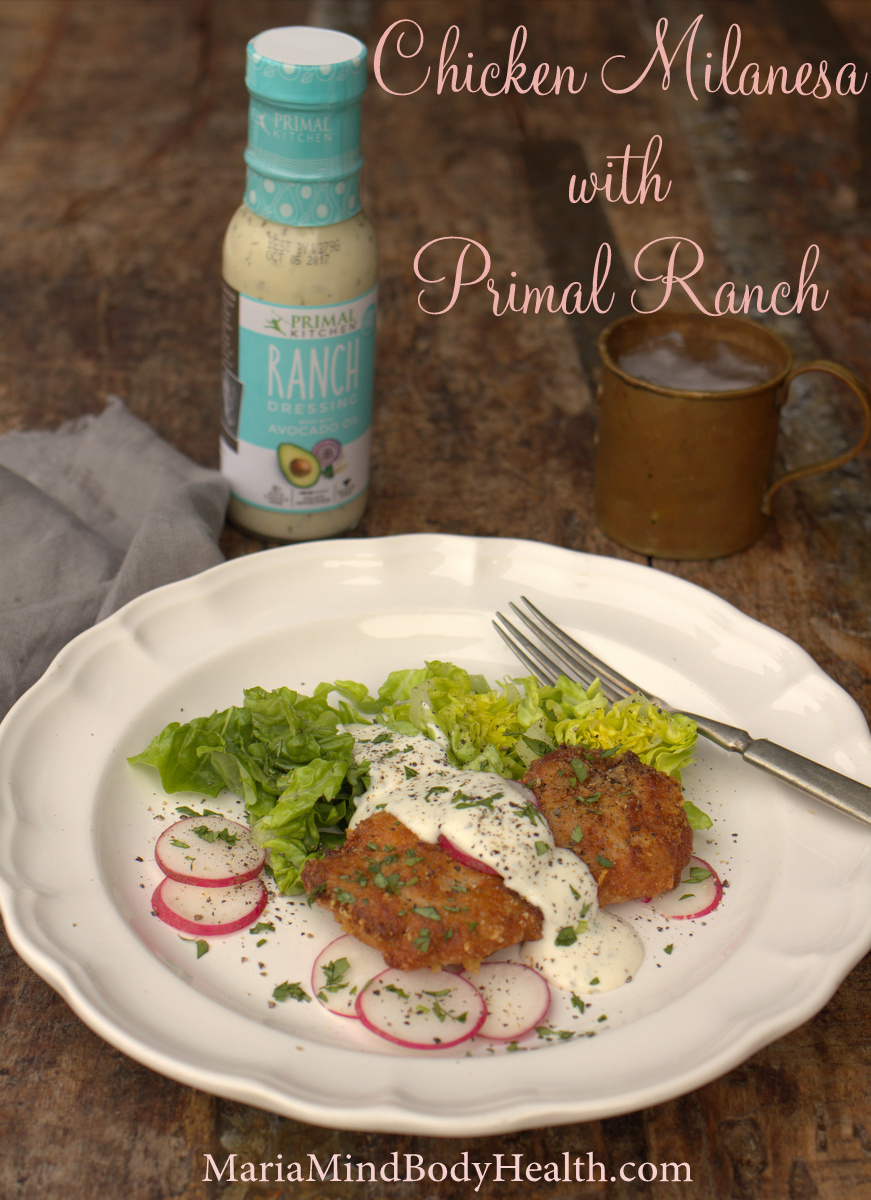 BUSY FAMILY TIP: Ask your local butcher to pound out boneless chicken thighs. All you have to do is bread them in the keto breading and fry for 4 minutes! Easy peasy!
Chicken Milanese with Primal Ranch
Nut Free Dairy Free Option
Ingredients
4

boneless

skinless chicken thighs, pounded thin

Fine grain sea salt and freshly ground black pepper

2

eggs

beaten

1/2

cup

pork rind crumbs

or grind pork rinds into fine powder

1/2

cup

powdered Parmesan

(place shredded Parmesan into a food processor until powdered)

3

tablespoons

Primal Kitchen avocado oil or coconut oil

for frying

2

cups

leafy greens

chopped

2

radishes

sliced thin

4

tablespoons

Primal Kitchen Ranch Dressing

1

lemon

quartered
Instructions
Place the chicken thighs in between 2 pieces of parchment paper and using a rolling pin, pound gently until chicken thighs are about ¼ inch thick. Season well with salt and pepper on both sides.

Place the beaten eggs into a shallow bowl. Beat in a tablespoon of water and season with salt and pepper. Place the pork dust and powdered Parmesan into another shallow bowl.

Dredge each thigh in the beaten eggs and let extra drip off, then dip both sides in the pork dust mixture.

Heat the oil in a large cast iron skillet to medium-high. Once hot, sear each chicken thigh until golden brown, about 2 minutes. Flip and sear until golden brown, about another 2 minutes.

Meanwhile make the salad by chopping the lettuce and slicing the radish.

Place the fried chicken onto serving plates and divide the salad onto each plate. Squirt a lemon over each piece of chicken and salad. Drizzle with Primal Kitchen Ranch Dressing.
TESTIMONY OF THE DAY
KETO CLASS PARTICIPANT TESTIMONY: "I have been amazed at all the things I can eat and still lose weight, thanks to your recipes! 90 lbs down in a year as of today. Had a minor plateau for a few months, then started your supplement plan and tips from your keto life class and I'm losing again.
Already passed what was my goal weight for as long as I could remember, and now I'm 17 lbs away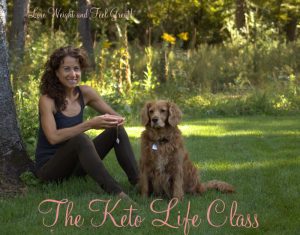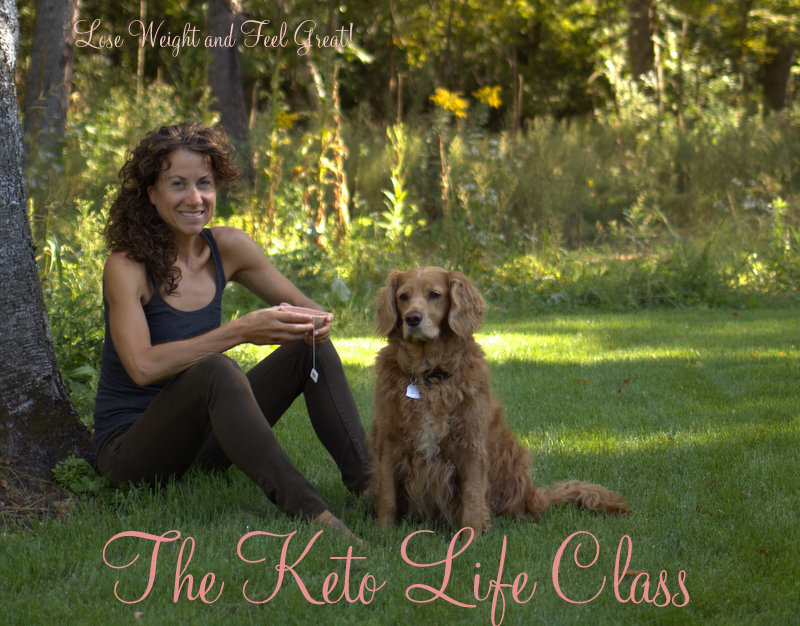 from my crazy goal weight…the  low one I never thought I'd reach. If/when I reach that, I'll have to set an insane goal weight! Like 125 or something. I literally have no idea when I weighed this little in my life. It must have been sometime in my young teenage years, before I ever  monitored my weight on the scale.
Nicole"
Get started on your path to Healthy Healing today! Join my Advanced Keto Class today!