Pumpkin Twinkies
 Who needs carbs and sugar at the Holidays when you have so many options to choose from…like pumpkin twinkies?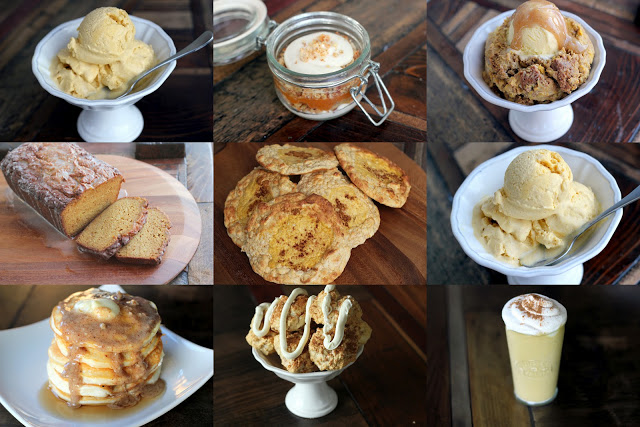 HEALTHIFIED PUMPKIN IDEAS:
7. Pumpkin Cream Puffs   (The Art of Eating Healthy: Sweets)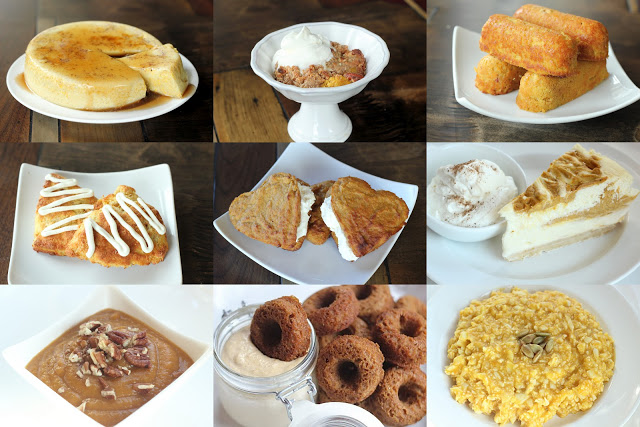 MORE IDEAS!
1. Pumpkin Flan
2. Pumpkin Crisp (adapted from rhubarb crisp)
3. Pumpkin Twinkies (recipe below)
4. Pumpkin Scones
5. Pumpkin Whoopie Pies (The Art of Eating Healthy: Kids)
6. Pumpkin Cheesecake
7. "Sweet Potato" Casserole (Nutritious and Delicious)
8. Pumpkin Donuts with Pumpkin Glaze
9. Creamy Pumpkin "Risotto"
NUTRITIONAL COMPARISON (per serving):
Traditional Pumpkin Whoopie = 403 calories, 18g fat, 3g protein, 73 carbs, 2 fiber
"Healthified" Whoopie = 258 calories, 21g fat, 10g protein, 7.7 carbs, 2.8 fiber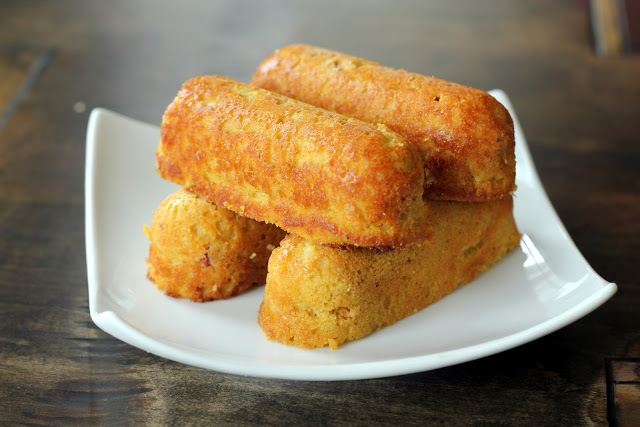 "HEALTHIFIED" TWINKIES
1 ½ cups blanched almond flour (or 1/2 cup coconut flour)
¼ tsp Celtic sea salt
½ tsp baking soda
2 TBS Butter or Coconut Oil
1/3 cup erythritol or Swerve
1 tsp stevia glycerite
3 large eggs (6 eggs and 1/4 cup unsweetened almond milk if using coconut flour)
1 cup pumpkin
2 tsp cinnamon
1 tsp vanilla extract
In a mixing bowl combine almond flour, baking soda, and salt. Mix butter, sweetener, eggs, pumpkin, cinnamon and extract until smooth. Stir wet ingredients into dry. Grease Twinkie pan. Spoon batter into the pan. Bake at 325° for 30-40 minutes. Cool and fill with cream filling.
MASCARPONE CREAM:
4 oz mascarpone or cream cheese
4 TBS unsweetened almond milk
3 TBS erythritol OR a touch of stevia glycerite (to taste)
1/4 tsp vanilla extract
Mix together until smooth (it will thicken overnight). Squirt into Twinkies with injector tool. Makes 8 servings.
NUTRITIONAL COMPARISON (per 72-gram serving size):
Traditional Twinkie = 300 calories, 9g fat, 1g protein, 54g carbs, 0g fiber (54g effective carbs)
"Healthified" Almond Flour Twinkie = 214 calories, 16g fat, 8.9g protein, 8g carbs, 2.3g fiber (5.7g effective carbs)
"Healthified" Coconut Flour Twinkie = 210 calories, 10.8g fat, 9.8g protein, 15.5g carbs, 9g fiber (5.5 effective carbs)
Testimony of the Day
"Hi, Maria! So far on your diet, I have lost 63 lbs in 14 weeks. I have a goal to lose about 100 lbs so the journey continues 🙂 
Thanks, Andrea"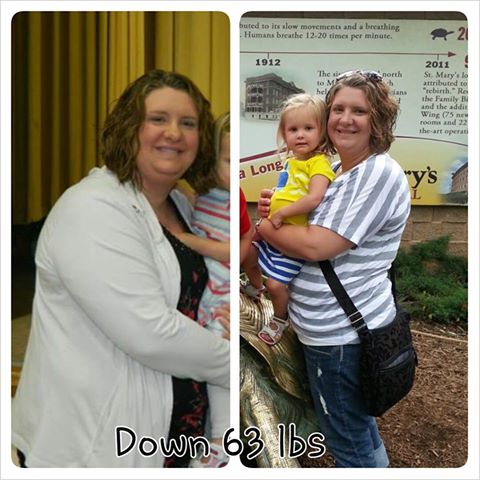 I'm soooo proud of Andrea! Keep it going, girl! We are all cheering you on!
Click HERE to sign up and get the results like Andrea! You deserve it!