Stuffed Mushroom Casserole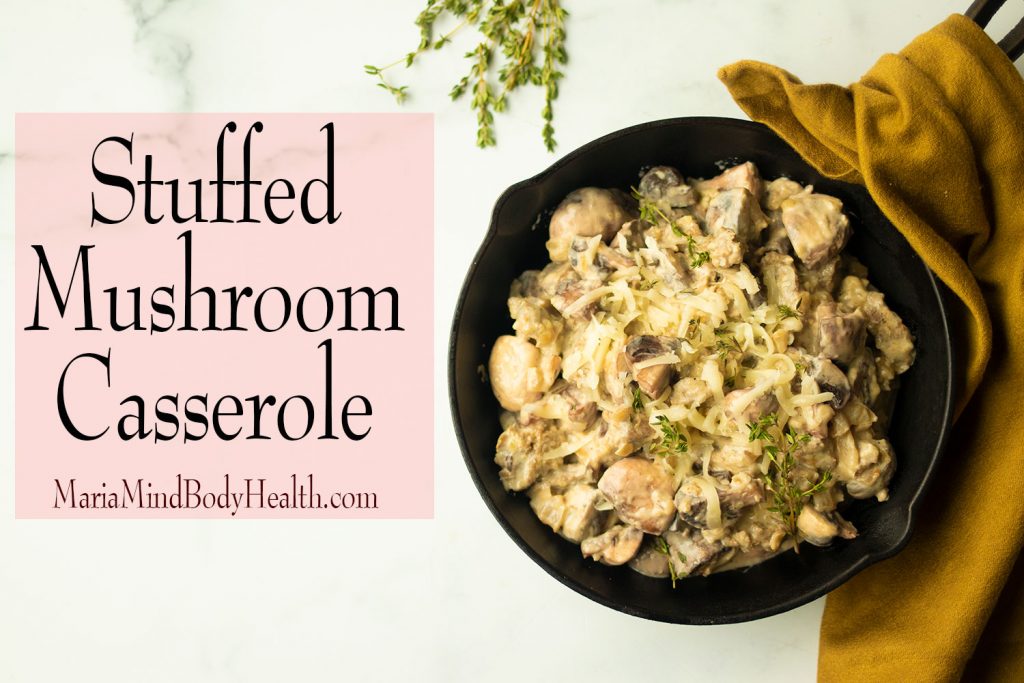 My Stuffed Mushroom Casserole isn't the most photogenic recipe, however, it will definitely impress you with the taste!
This Mushroom Casserole would be a fantastic recipe to serve as a side dish with your Thanksgiving or Holiday meal! I usually make my Mama Maria's Stuffed mushrooms for our holiday meals, but I now serve my stuffed mushroom casserole!
I am always playing around in the kitchen. I love my stuffed mushroom recipe but I don't like the process of stuffing the mushrooms. While we were in Hawaii, I had a bunch of mushrooms to make my Mama Maria's Stuffed Mushrooms but I didn't have a lot of time. I would rather be paddle boarding with the whales!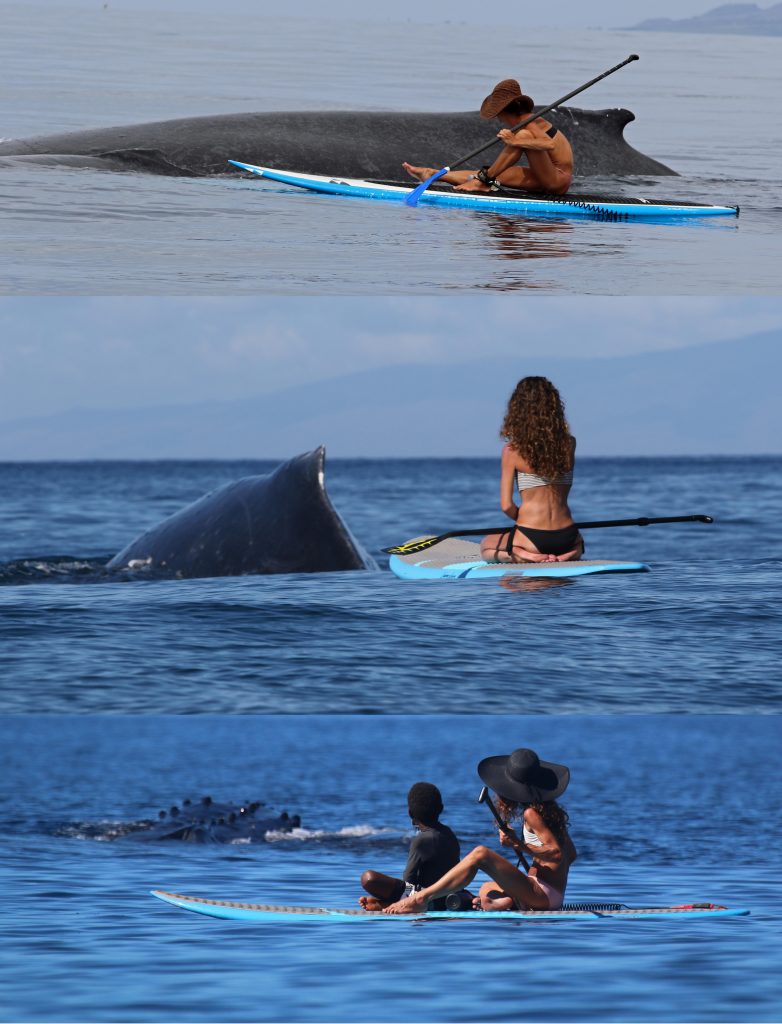 I decided to take a few short cuts when making my Stuffed Mushrooms and I made it into a mushroom casserole. I did this a few times and thought, I should tell all of you because I know you are all looking to make delicious food easier! It was just as delicious as a stuffed mushroom without the hassle!
I also only use Butcherbox Sugar Free bacon for my Stuffed Mushroom Casserole!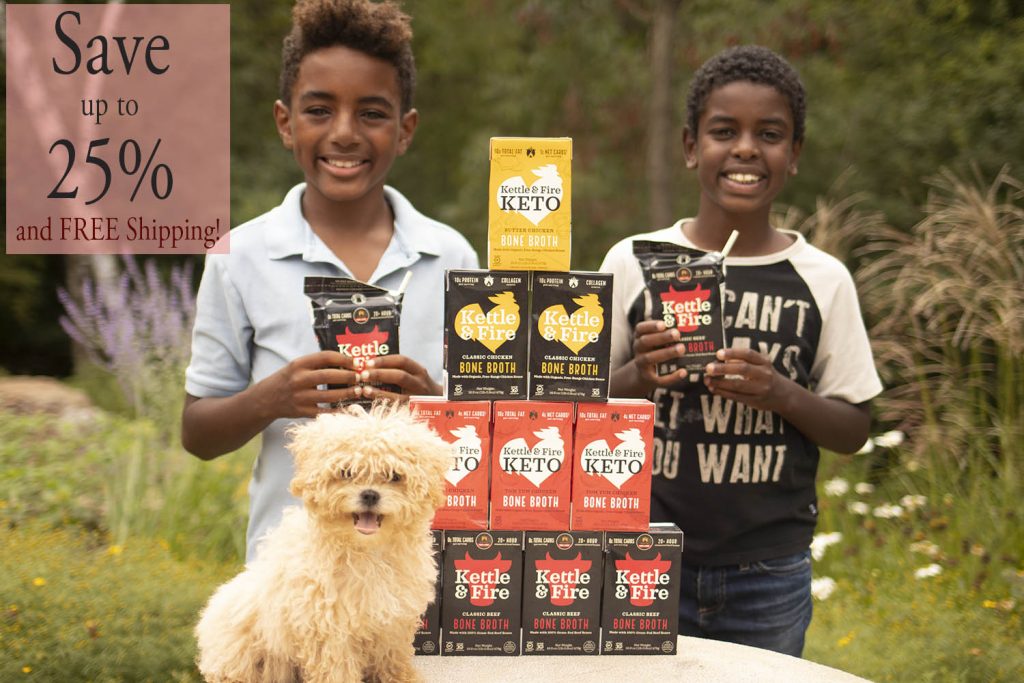 The holidays can get overwhelmingly busy and often times you are looking for ways to make your life easier!  I get it! I am always trying to simplify my life!
That is why I LOVE Kettle and Fire Bone Broth! And I love it even more when I can save up to 25% off their bone broth!
I once would make homemade bone broth every week, but I didn't like the way it made my house smell and I didn't like how it heated up the house.
Now, when I make my recipes, I just open up a box of Kettle and Fire bone broth! I feel happy that I am using a quality bone broth that uses only the top quality ingredients to I know I am feeding my family well!
I use Kettle and Fire bone broth in these Keto Thanksgiving recipes:
My Carnivore Quiche
Or pretty much any of my soups and sauces I use Kettle and Fire.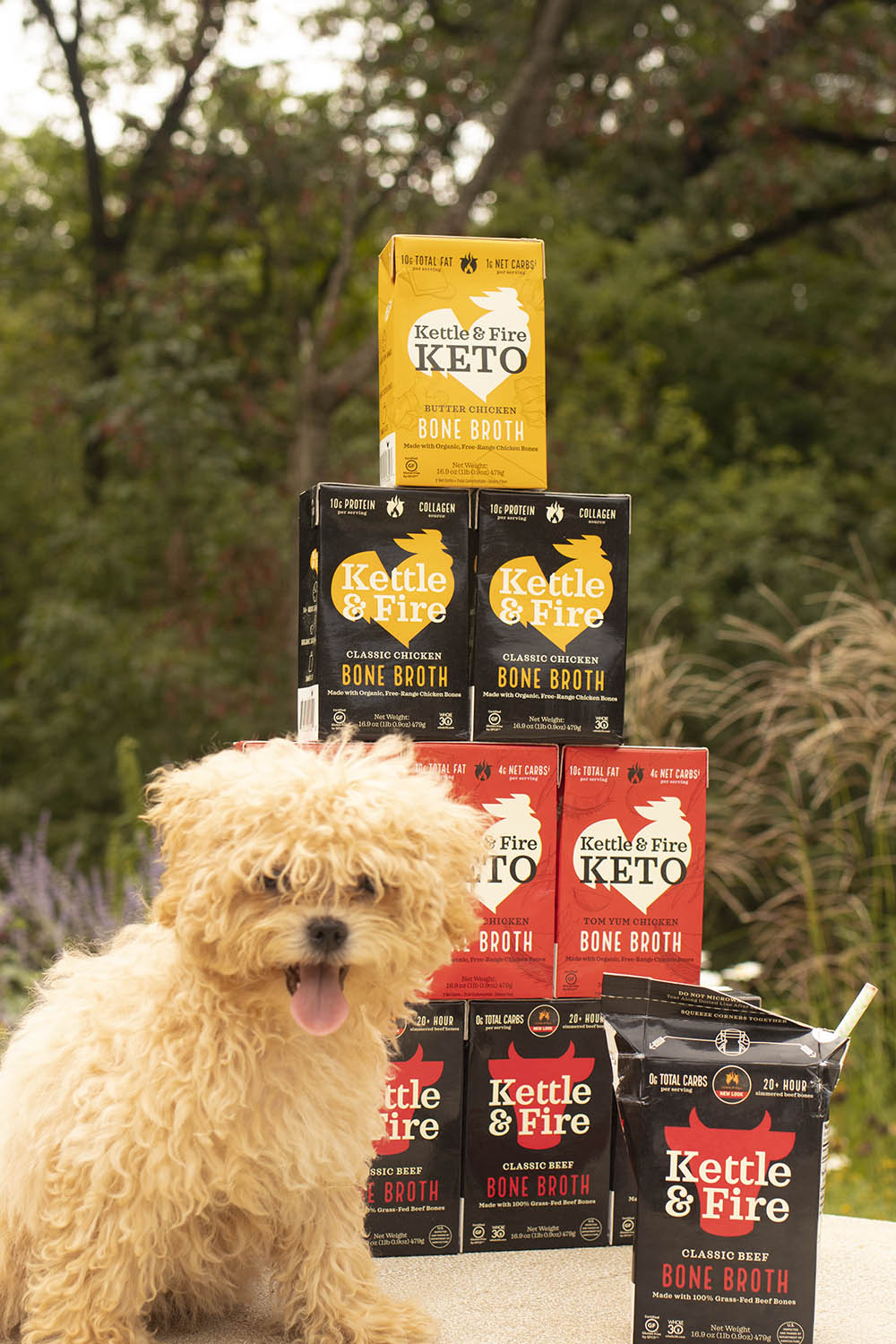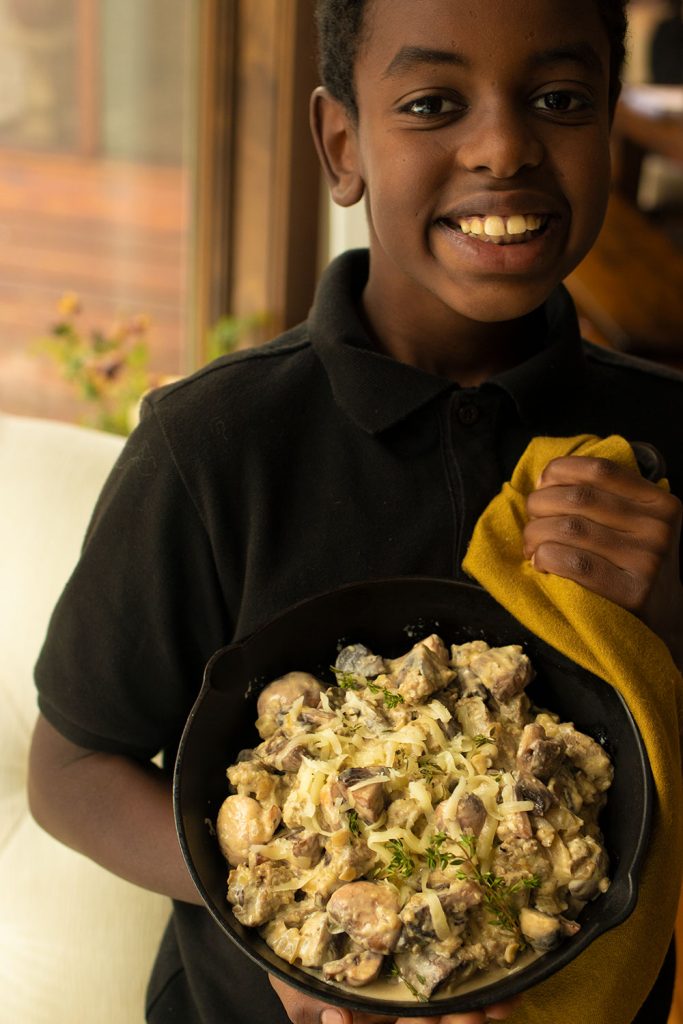 Stuffed Mushroom Casserole
Ingredients
2

tablespoons

butter

1/4

cup

diced onion

3

cloves

garlic

minced

1

pound

ground pork

or beef (I used Butcherbox Pork Breakfast Sausage)

1

teaspoon

Redmond Real Salt

use code Maria15 for 15% off

1

pound

button mushrooms

cleaned and quartered

4

tablespoons

cream cheese

softened

4

tablespoons

Asiago or Parmesan cheese

plus more for topping

3

tablespoons

beef or chicken broth

I used Kettle and Fire brand
Instructions
Heat the butter in a cast iron skillet over medium high heat. Add the onion and saute for 1 minute. Add the garlic and saute another minute or until onions are soft.

Add the ground pork to the skillet and season with salt. Cook while crumbling for about 3 minutes or until the pork is no longer pink.

Add the mushrooms and cook while stirring often for about 2 minutes or until mushrooms are starting to soften.

Add the cream cheese and stir well to incorporate. Add the Asiago and stir well. Once the cheese is melted, add the broth. Cook for 3 minutes or until mushrooms are soft.

Top with additional cheese and serve!
Nutrition
Calories:
447
|
Fat:
36
g
|
Protein:
36
g
|
Carbohydrates:
6
g
|
Fiber:
1
g
|
P:E Ratio:
0.9
TESTIMONY OF THE DAY
"Hi! 
✅ down 40 pounds
✅ down 8 inches around my waist (I HATED my bloated belly) and many inches everywhere else
✅ no more heartburn or stomach issues
✅ inflammation cooled
✅ skin glows
✅ energy up
I see before pictures like this and I remember how miserable and uncomfortable I felt. I was bloated, self conscious and unhappy. I hated taking pictures, especially of my body, so there are not many. I was robbing myself of life and joy with every bite of unhealthy food and drink I that I ingested.
One day I was sitting on my couch after dinner and I felt awful. I can remember the moment so clearly. I could have laid down and went right to sleep. I finally made the direct connection between what I was eating and how I was feeling and I said no more. But I was lost. Nothing made sense. I had tried so many methods and nothing worked. Then the universe set about to bring Maria and Craig Emmerich into my life.
It all started with the book Keto: The Complete Guide to Success on the Ketogenic Diet. I started reading and I got excited! Finally something that made sense!! I am so thankful for this blessing. It changed every single thing.
This way of eating gave me my life back and there is no greater gift than that." – Jenny
Most people I consult are doing keto totally wrong. Get fast results with the my NEW Keto Packages!