Biscuits and Gravy
Biscuits and Gravy
My family always has (Biscuits and Gravy) crescent rolls at Thanksgiving. When these came out of the oven, the smell reminded me of a buttery roll on Thanksgiving morning…they tasted great too. The flavor reminds me of my past life of KFC buttermilk biscuits.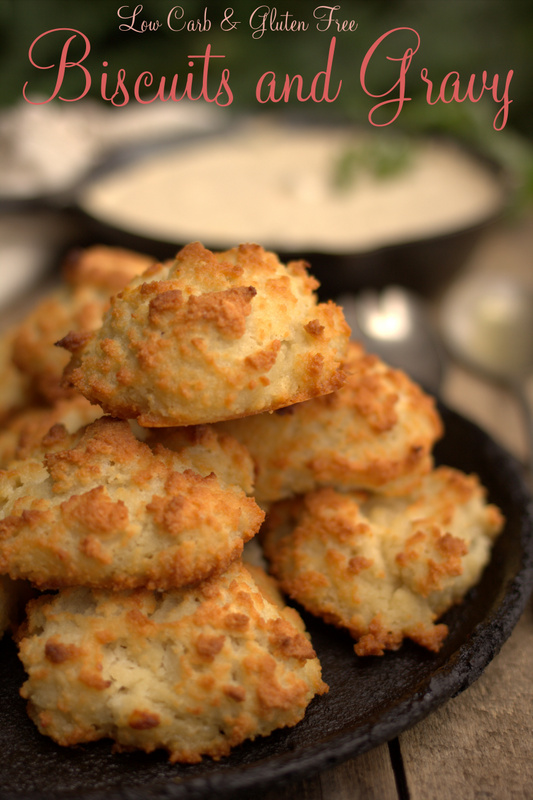 Check out my video making this recipe.
Biscuits and Gravy
1 cup almond flour
1/4 tsp REDMOND REAL salt
1 tsp baking powder
4 egg whites
2 TBS VERY COLD organic butter (cut into pieces) or cold coconut oil
OPTIONS: add 1 tsp of garlic or your favorite spice
Preheat oven to 400 degrees F. Grease a cookie sheet or muffin pan with coconut oil spray. Whip egg whites until very fluffy. In a separate medium bowl, mix the baking powder into the almond flour. Then cut in the butter and salt (if the butter isn't chilled, the biscuits don't turn out). Gently fold in the dry mixture into the whites. Dollop the dough onto the cookie sheet (or muffin tin) and bake for 11-15 minutes. Makes 8 servings.
NUTRITIONAL COMPARISON:
KFC Biscuit = 220 calories, 24 carbs, 1g fiber
"Healthified" Biscuit = 115 calories, 9.9g fat, 2.8g protein, 3.4g carbs, 1.5 fiber
I know my recipe sounds a little crazy, but it tastes awesome. The cream cheese makes it so thick. This added an amazing flavor without extra calories. Since cream cheese is so thick, you can add a flavorful broth to thin the gravy and you save a lot of calories.
GRAVY:
10 oz Organic Prairie pork sausage, crumbled
1 cup cream cheese (or coconut cream)
1 cup organic beef or chicken broth
Celtic sea salt and ground black pepper to taste
Cook sausage in large skillet over medium heat 5-6 minutes or until thoroughly heated, stirring frequently. Gradually add cream cheese and broth; cook until mixture comes to a soft simmer and thickens, stirring constantly until smooth. Reduce heat to medium-low; simmer 2 minutes, stirring constantly. Season to taste with salt and pepper. Split biscuits in half. Place 2 halves on each of 8 plates; top with about 1/3 cup gravy. Makes 8 servings.
NUTRITIONAL COMPARISON (per serving)
Traditional Biscuits and Gravy = 353 calories, 19g fat, 9.8g protein, 31 carbs, 0.5g fiber
"Healthified" Biscuits and Gravy = 345 calories, 29.9g fat, 14.6g protein, 4.9 carbs, 1.5g fiber (78% fat, 17% protein, 5% carbs)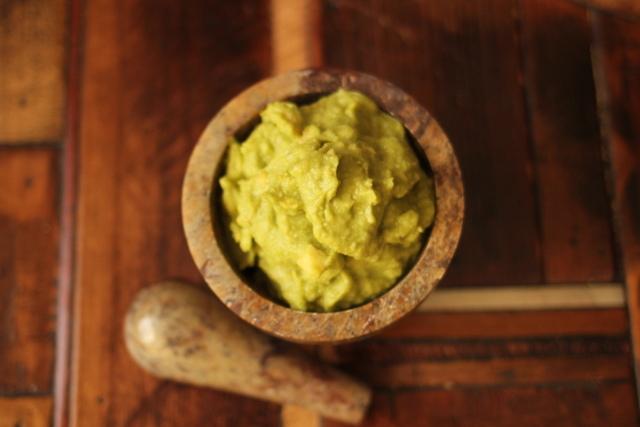 RICE CEREAL FOR BABIES???
Sadly, parents often think that rice cereal is the first food to introduce to a baby. Dr. David Ludwig of Children's Hospital Boston, a specialist in pediatric nutrition, says some studies suggest rice and other highly processed grain cereals actually could be among the worst foods for infants. Babies don't even produce the enzyme amylase, which is the essential enzyme for breaking down starch. The baby's small intestine basically only produces one enzyme for starch, lactase; which is for the digestion of lactose. Feeding grains too early will cause food allergies later on in life because the protein in the grains sit in the stomach too long. This will cause the baby to have acid reflux.
"The number one ingredient in what we call rice 'cereal' is processed white rice flour. That's all the rice there is. There are also some vitamins and minerals sprinkled in that babies could easily get in other ways. These don't make this gateway junk food healthy … Metabolically, it's not that different from giving babies a spoonful of sugar." Stanford-based pediatrician Dr. Alan Greene.
Parents desperately go to the doctor for help; most likely putting the baby on acid blockers. This is the WORST thing to do because the stomach is a very acid environment with a pH at 2 or less. Stomach acid is essential for to absorb vitamin B-12 and minerals that allow you to release hormones from the pancreas, without which can lead to development of diabetes.
Stomach acid also helps breakdown protein. When you don't have stomach acid to breakdown food, undigested proteins sit like a rock in the intestines. This slowly eats holes in your intestines and this inflammation begins a detrimental snowball effect. When you start to have holes in your intestines, food starts to leak into your bloodstream (leading to leaky gut syndrome). This is awful because the immune system goes into overdrive to kill the unknown substances in the blood…NOW we have food allergies! So if you are feeding the baby grains and cow's milk, they will most likely develop a wheat and dairy allergy…oh boy!
There has recently been a 16X increase in the use of acid reflux medicine in infants. Even though a study showed that there was no difference in infants from a placebo! When families eliminate common allergen such as dairy, soy and wheat from the baby's and breastfeeding mother's diet, by day 3 or 4 the infants no longer suffer from acid reflux. This means a total elimination! Not just the 80/20 rule. It takes a lot of commitment by the family, but it is well worth the effort.
Milk based formulas often cause allergies while soy based formulas contain growth inhibitors, mineral blocking phytic acid, and plant forms of estrogens that has adverse effects on hormonal development. Soy formula is also devoid of cholesterol which is essential for the brain (our brains are 60% cholesterol!) and nervous system.
If you have a baby or YOU are suffering from acid reflux, click HERE for natural supplements to heal and eliminate acid reflux naturally. 
Testimony of the Day
"In October of 2012, I started on the path to having gastric bypass surgery after years of yo-yo dieting and being overweight since around age 8 or9. I did everything from doctor supervised [dieting] to phen-fen to WW to Medifast. My best weight loss was from Medifast, but it quickly became too expensive and it really was icky to drink shakes all day!
In January of 2013, I had an initial health assessment and email consult with Maria. I immediately stopped my Diet Coke addiction (over 40 oz a day) — that was the hardest one for me. During this time, I started eating less wheat and sugar and by January 15th I got rid of all the grain products and went wheat free.
Since that consult with Maria in early January, I've lost 51 lbs. The first 40 came off rather quickly, and the last 11 have been slower, but are still coming off at about 1 to 1.5 lbs a week. All this with little exercise (since I'm allergic to it! Ha!). I canceled my WLS that was scheduled for April 2013 and couldn't be happier. My moods have improved, I'm sleeping great, my body doesn't ache all the time, my hands and feet aren't always cold, I've not had a headache or acid reflux since late January, and my PMS is much better. I was experiencing facial ticks and vertigo type symptoms daily. The doctor didn't know why, but within ten days of getting off the Diet Coke, these ticks and symptoms were gone and haven't been back since.
I still have a long way to go (another 75 lbs maybe) but am now confident I have the right knowledge and the right nutritionist (Maria) to help guide me. Maria's books, blog posts, and Facebook page are great and full of eye-opening insights. I like most of her recipes I've made — especially the treats! I would love to be able to afford one-on-one consults, but my budget only allows for the basic health assessment and email consult. Of all the things I've done to shed the pounds, paying Maria (including books, cookbooks, and one seminar) was the best money I've ever spent. Wish I would have found Maria sooner — I would have saved a ton of money on wasted programs. —Paula"
 To start on your path to health and healing, click HERE.