Testimony of the Day
"Sooooo, excited to share with you that despite my husband's infertility issues (advised 0% chance of conceiving without assistance), we've taken 2 urine pregnancy tests that are positive!!!  We fully believe that the Lord has used the keto-adapted diet, extra sleep (that was truly lacking in our routine … but we made the effort as you recommended in the The Keto Life class), and husband being able to come off his ADHD medications with lots of prayer/focus from eating healthy/and a antioxidant supplement." – Aileen
Click HERE to start your journey to a keto-adapted diet!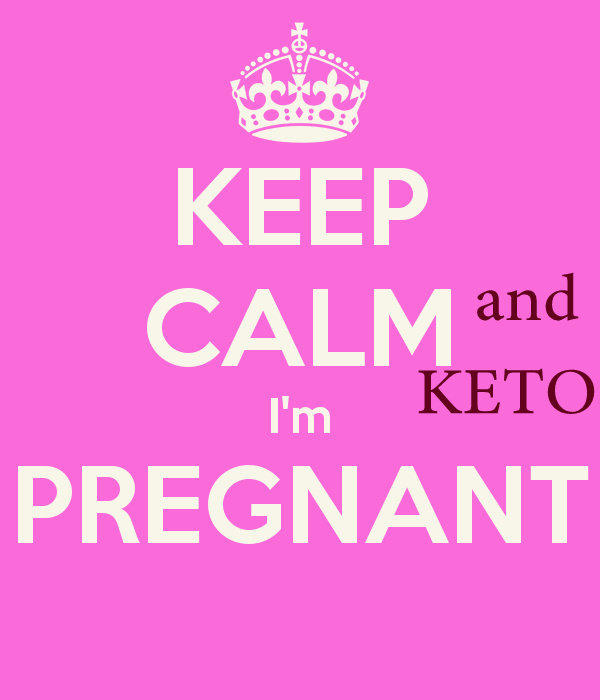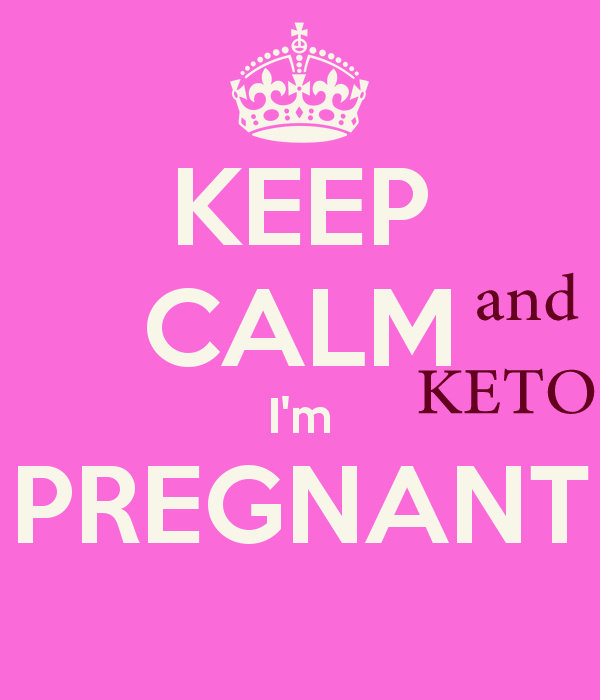 Cream of Mushroom Soup
Store bought Cream of Mushroom soup is another item to toss from your pantry! What is that gelatinous goo anyway?
Ingredients: Water, Mushrooms, Vegetable Oil (Corn, Cottonseed, Canola and/or Soybean)Modified Food Starch, Wheat Flour, contains Less than 2% of: Cream (Milk)Salt, Dried Whey (Milk)Monosodium Glutamate, Soy Protein Concentrate, Yeast Extract, Spice Extract, Dehydrated Garlic.
MSG is a slow poison and it is in everything; Lay's potato chips, Doritos, Campbell's soups, Ramen, Canned Gravy, frozen dinners, frozen pizzas, salad dressings (especially low-fat varieties). Tons of 'reduced' or 'no-fat' foods are laced with MSG to make up for flavor lost when fat is reduced. If you don't see MSG on the label, you still aren't safe; the word 'Hydrolyzed Vegetable Protein','Accent, 'Aginomoto,' 'Natural Meat Tenderizer,' is just a sneaky names for MSG.Glutamic acid in MSG is known as an excitotoxin; this means it excites the brain cells. It causes the brain cells to fire too much until they are exhausted and die. This causes us to be addicted to the MSG 'fix,' which is why Lay's Potato Chips claim, "I bet you can't eat just one." Lay's knows they have the upper hand on your brain chemistry. This excitotoxin effect in our brain causes ADHD, autism and Alzheimer's.
This process of over-exciting the brain depletes our brain of serotonin (the feel-good chemical in our brain and gut). Headaches and migraines are the main complaint of MSG consumption, which makes sense because low serotonin is the Migraine headaches are caused in part by changes in the level of serotonin. Serotonin plays many roles in the body, one of which is the effect on blood vessels. When serotonin levels are high, blood vessels constrict (shrink). When serotonin levels fall, the blood vessels dilate (swell). This swelling can cause pain or other problems. Many things can affect the level of serotonin in your body, including your level of blood sugar, certain foods and changes in your estrogen level if you're a woman. To read more check out my book: Secrets to Controlling Your Cravings, Weight and Mood.
MSG downregulates our body's leptin production (our appetite suppression), so it makes us hungry sooner. Hoe can this be? Well, MSG stimulates the pancreas, which in turn increases insulin production even though there is no need for insulin. This will cause our blood sugar to rise too much and then drop. When our blood sugar drops, hunger is stimulated (which is why you don't want to eat too many carbohydrates either). Over production of insulin will cause insulin resistance, diabetes and obesity.
So instead, let's try this healthy option!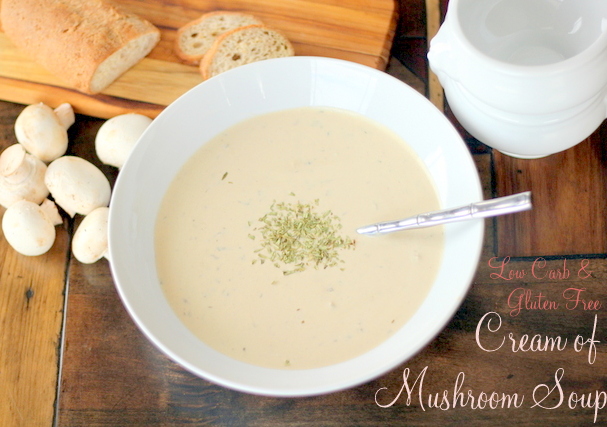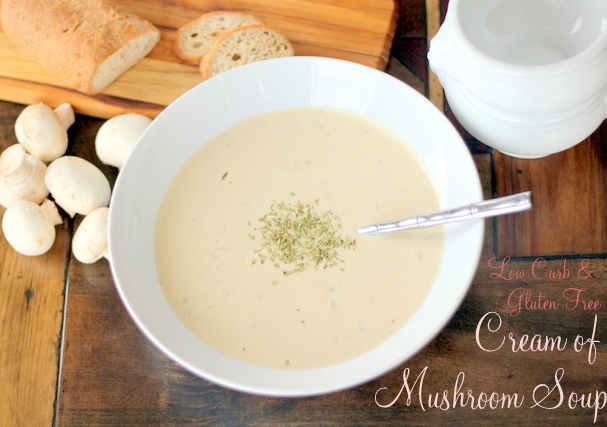 I am more like you than you realize… you can find me opening a Kettle and Fire organic beef broth instead of making my own broth quite often.
"HEALTHIFIED" CREAM OF MUSHROOM SOUP
1 pound button mushrooms, cleaned, quartered or sliced
1 TBS lemon juice
1 TBS butter (or coconut oil/bacon fat if dairy free)
2 TBS minced shallots
1 head roasted garlic
1 tsp dried thyme
1/2 bay leaf
1 tsp Celtic sea salt
1/2 tsp fresh ground pepper
4 oz cream cheese (OR avocado pureed if dairy free)
2 cups bone broth (boxed will work, I used beef)
In a food processor, coarsely chop mushrooms and lemon juice. Melt butter in a sauce pan and lightly sauté shallots and garlic puree from the roasted garlic head on medium heat. Add mushrooms, thyme and bay leaf, sauté over moderate heat for 10-15 minutes, or until the liquid that is released from the mushrooms disappears. Add salt, pepper, whisk in cream cheese. Add broth and bring to boil. Reduce heat and simmer for 20 minutes, stirring constantly. Correct seasoning and add more lemon juice to taste. Makes 4 servings.
NUTRITIONAL COMPARISON (per serving)
Campbell's Soup = 166 calories, 10g fat, 6.2g protein, 14 carbs, 2g fiber
"Healthified" Soup = 155 calories, 13g fat, 6.4g protein, 5.9 carbs, 1.3g fiber
Sprinkle roasted cauliflower into the soup if desired!