Hot Dog Spiders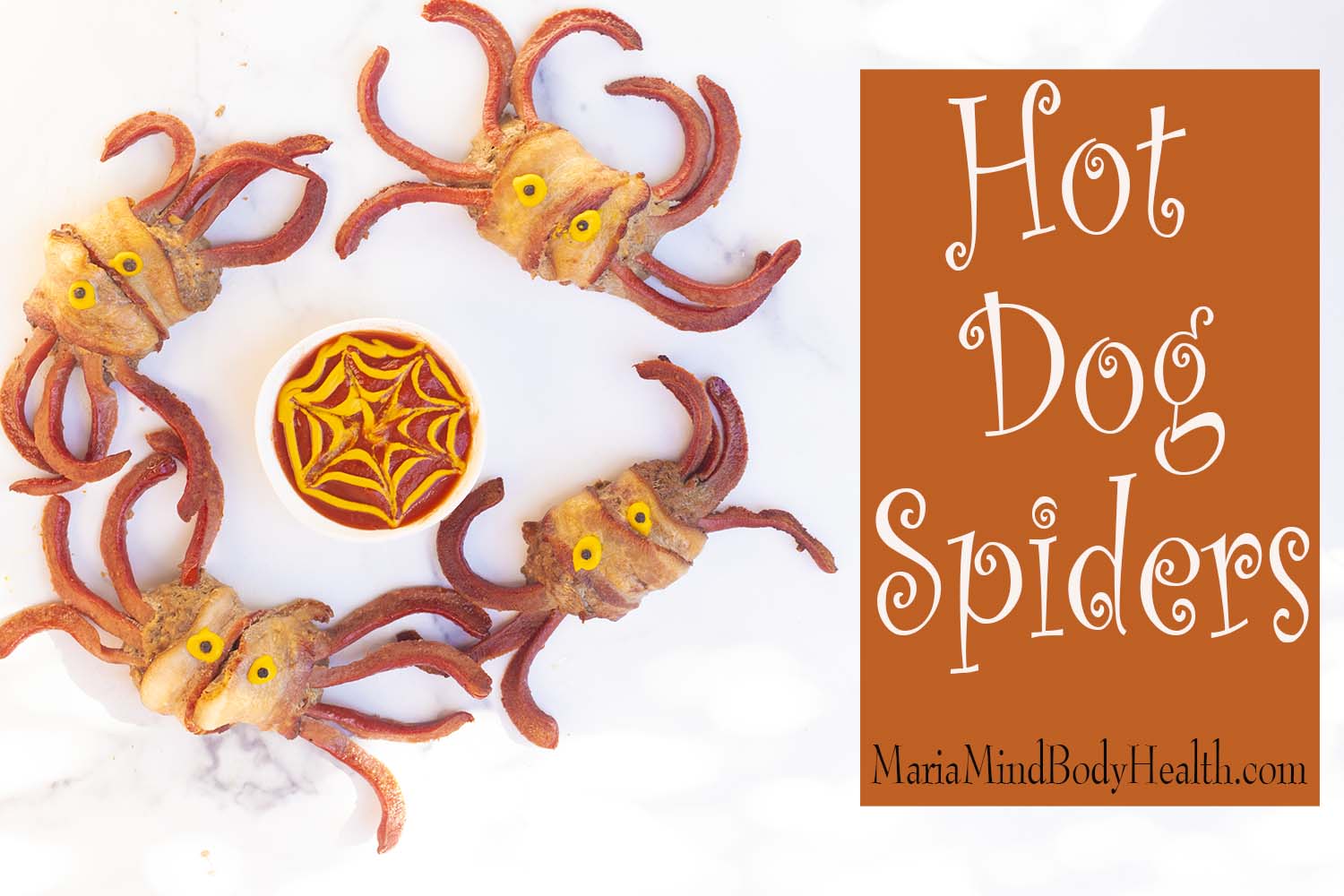 My son Kai's birthday is October 21st and his favorite holiday is Halloween!
I love to make fun healthy Halloween Food for my keto kids! I hope they remember the special little details when they grow up!
I often get asked if my kids are keto. Yes they are and they LOVE the food! Especially when you can have a bacon burger made into Hot Dog Spiders! Whether you are a keto kid or a keto kid at heart, these hot dog spiders are delicious and fun to eat at any age!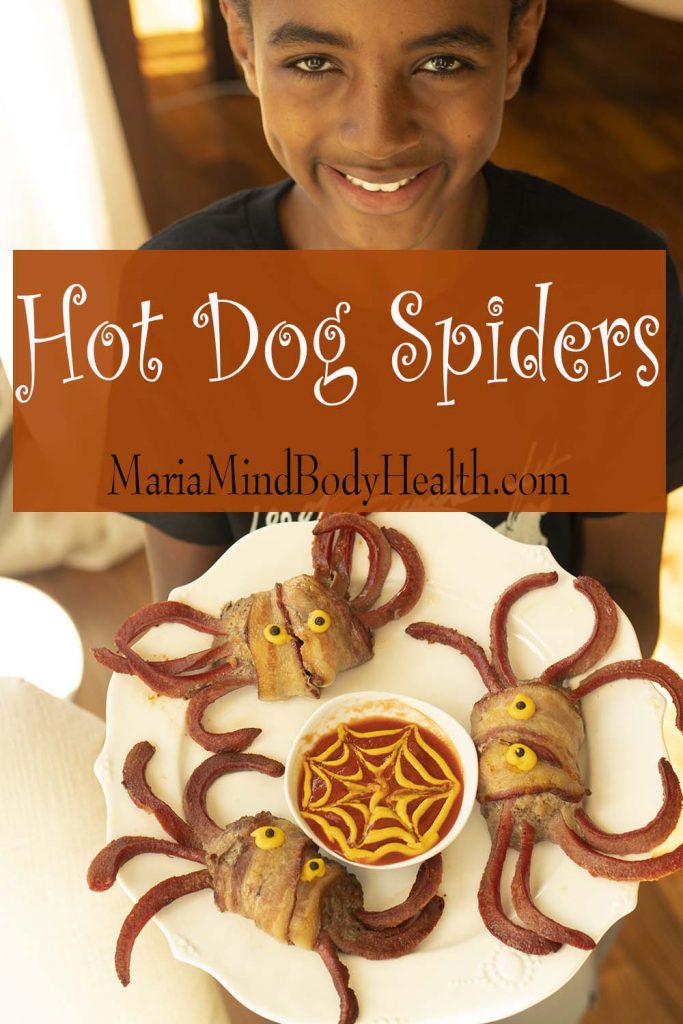 Often times when we think of Halloween, our minds automatically go to candy and chocolate! We still celebrate and enjoy Halloween without the sugar and so can you!
We are often told to see food as fuel and nothing else, but food is more than that. Certain foods trigger memories and emotions. It isn't bad to enjoy food, my goal is for you to enjoy and fall in love with ketogenic foods so you can not only nourish your soul but nourish your body. Click HERE to find more Healthy Keto Halloween Recipes! 
It is hard to find bacon without sugar and when you do it is VERY expensive! That is why I order Butcherbox bacon! It is sugar free and it is mailed to my front door!
If you LOVE bacon like my son does, you are going to want to check this out!
Butcherbox is doing a special deal when you sign up now!
If you're an existing ButcherBox member I've got deals for you too.
Skip the stores with all the temptations and get quality food mailed to your front door!
Click HERE to access member deals and specials. You'll find exclusive and limited time offers as well as new product launches like lobster, ground bison, seafood sampler, cast-iron favorites, their legendary bacon blast (10 packs of bacon for just $5/pack), and so much more. Their member deals are constantly changing so be sure to click HERE!
Hot Dog Spiders
Ingredients
4

Butcherbox sugar free hot dogs4 slicessugar free bacon

1/2

pound

ground beef 85% lean

1/2

teaspoonRedmond Real Salt

use code Maria15 for 15% off

SPIDER WEB SAUCE

Primal Kitchen Sugar Free Ketchup

use code MARIA for 20% off

Yellow Mustard

GARNISH

Whole Peppercorns
Instructions
Preheat the oven to 375 degrees F.

Slice the hot dogs lengthwise into 8 long strips (for the spider legs).

Place a piece of bacon onto a piece of parchment paper.

Take 1/8 pound of beef season lightly with salt. Divide the beef into 2 balls and make 2 inch thin patties.

Place one patty onto the center of the bacon. Place the ends of 4 hot dog spider legs into the hamburger patty facing one way and place the ends of 4 hot dog spider legs into the hamburger patty facing the other way. Top with the other patty and press to seal using your fingers. Wrap one end of the bacon around the top of the hamburger patty and tuck under the burger patty. Wrap the other end of the bacon around the patty and tuck under the patty to avoid the bacon curling up.

Repeat with remaining hot dogs, bacon and hamburger. So you have 4 hot dog spiders.

Slide the parchment onto a baking sheet with edges (there will be grease). Place into the oven for 12-15 minutes or until bacon is cooked to your liking.

Meanwhile make the Spider Web Sauce. Place the ketchup into a small dish. Make a bullseye in the ketchup with the yellow mustard. Use a toothpick and make 7 lines starting from the center of the bullseye and move the toothpick to the outer edge of the bullseye to make a Spider Web.

Make eyeballs for the spiders by placing 2 dots of mustard onto the bacon where they eyes would be. Place a peppercorn into the center of each dot of mustard.

Serve the warm hot dog spiders with the spider web dipping sauce.

Best served fresh.
TESTIMONY OF THE DAY
Getting sent testimonies like from families that are keto warms my heart SO much!
How has the keto diet changed your life?
Most people I consult are doing keto totally wrong. Get fast results with the my NEW Keto Packages!