Testimony of the Day
"Hi Maria! I've been putting off doing this for awhile but finally decided its time to share! After 10 years of struggling with my weight due to the effects of enduring chemo for breast cancer, I was frantic to find answers. I don't know how I stumbled upon your blog, but it has worked wonders for me. 
You can see the left photo I was very pasty, puffy, and miserable! About the same time (one year ago) that I decided to follow your plan, my husband was having extreme digestive issues, he'd had ah Pylori, was unable to sleep at night due to bile and acid problems-no matter if he ate a banana or pizza! He was about to go on a special diet to try to remedy his problems as Prevacid and every other rx was doing no good at all. The problem was, everything his "new" diet proposed, was completely opposite from what I had been reading about and was preparing to try. I asked him to do one thing for me first. That was to try this "other way" ("Maria way") for 2 weeks to see what would happen. I told him I'd be happy to prepare his meals separately if necessary but if he would please give this a try first.
He agreed and his heartburn and indigestion went away within 3 days!!! He has never turned back!!! He dropped 30lbs quickly-he wasn't overweight but now he looks great! It took my body a bit longer to acclimate and begin the fat burning process but I did not give up. I kept hard at it, as well as exercising faithfully.
By week 8 I began to see some changes. My clothes began to get loose, and by month 3 I had lost 20lbs. The photo on the right is me 3 months into this change. I was thrilled. I will never ever go back to that old way of eating…and I love when you post the question about what some of the worst questions or comments we get from people-it never stops! But that will not deter me from my plan. My 16 year old daughter does not need to lose weight but she has embraced this way of eating and now I am working on my three younger children. (A little more difficult) I have breakfast and dinner down, just mastering lunches and snacks!!!" – Kari
If you want to get started on your "after" photo, click HERE. The 30 day meal plans will help you take the planning out of how to get the perfect keto ratios in your meals. Treats like this Angel Food Cake will also be included!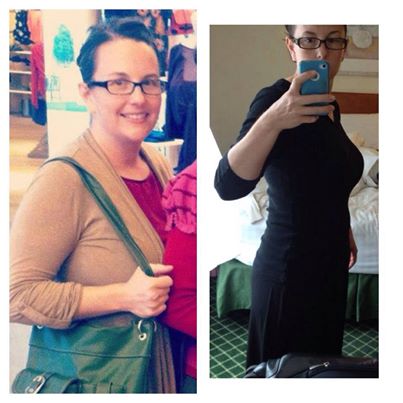 PHOTO CONTEST OF THE WEEK
This week, post your favorite blog recipe of mine (either my photo or a photo of your finished product) on Maria Mind Body Health Facebook page and you could win one of my ebooks of YOUR choice!
Contest starts now! Good luck!
Photo of my Philly Cheesesteak on a Keto Bun!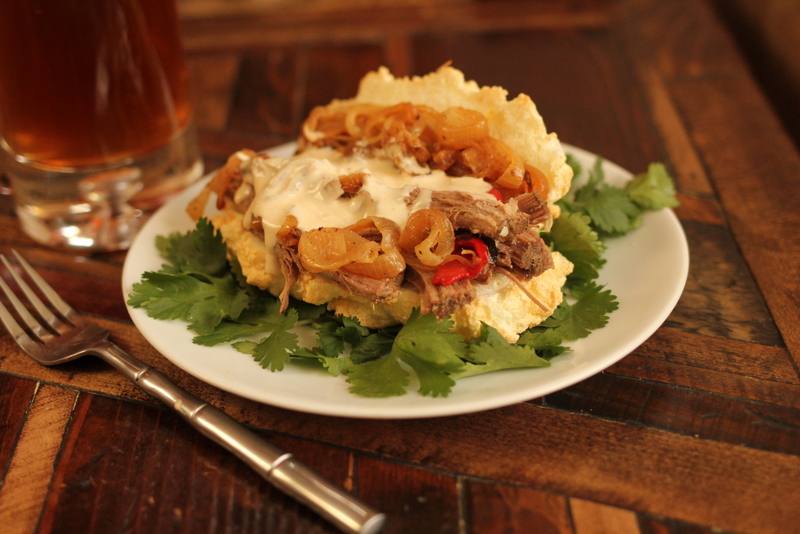 Why Cabbage is Awesome!
1. High in vitamin C: An orange is high in vitamin C, but there is also quite a bit of sugar in it. We know that glucose and vitamin C have similar chemical structures, so what happens when we eat sugar with the vitamin c? They compete for one another when entering the cells. And the thing that mediates the entry of glucose into the cells is the same thing that mediates the entry of vitamin C into the cells. If there is more glucose around, there is going to be less vitamin C allowed into the cell. It doesn't take much; a blood sugar value of 120 reduces the phagocytic index by 75%. So when you eat sugar, think of your immune system slowing down to a crawl. Not only is vitamin C essential for immune health, but did you know that vitamin C plays a critical role in preventing osteoporosis by reducing menopausal bone-loss?
2. Weight Loss: It is extremely low in calories and carbs. 1 cup = 39 calories! BUT it also is an excellent weight loss booster for another reason – it contains a chemical called tartaric acid which inhibits the conversion of sugars and other carbohydrates into fat. A simple but effective remedy for weight-loss would be to substitute meals with cabbage salads.
3. Heart Health: Cabbage is high in potassium which helps control high blood pressure. It is also high in the amino acid l-glutamine, which plays a very important role in cardiovascular function by supplying a key energy source for endothelial cells that line blood vessels.
4. Constipation: Raw cabbage juice is very effective in curing constipation.
5. Intestinal Health and Ulcers: L-glutamine also protects the stomach lining. Drinking a lot of cabbage juice daily can also help heal ulcers. I often recommend my clients to take the supplement l-glutamine, but eating cabbage can also help heal the stomach, intestines (IBS, Crohn's, colitis), and colon.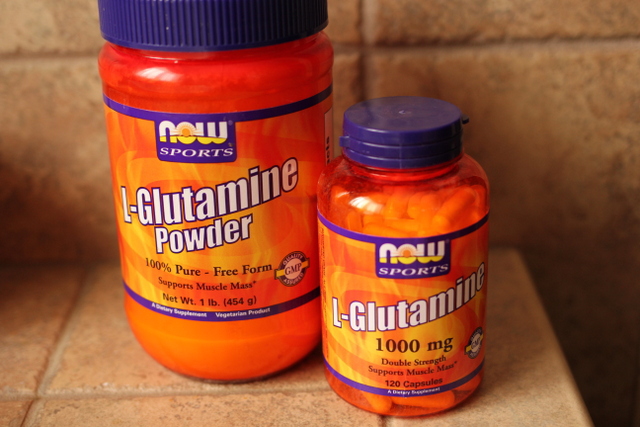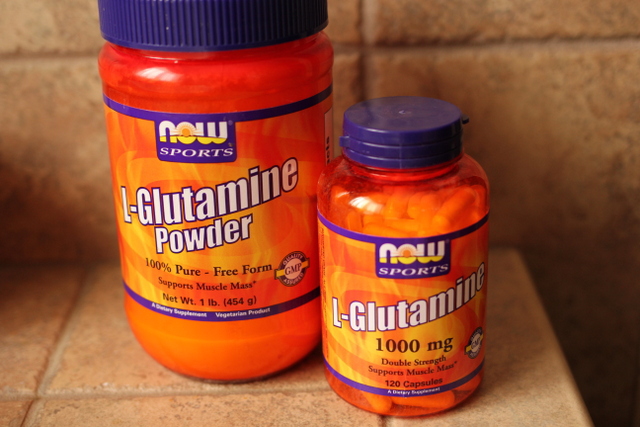 6. It is cheap and it lasts a long time in the fridge! I always keep one in the fridge.
7. It is one of the very few veggies allowed on Pure Protein and Fat Days!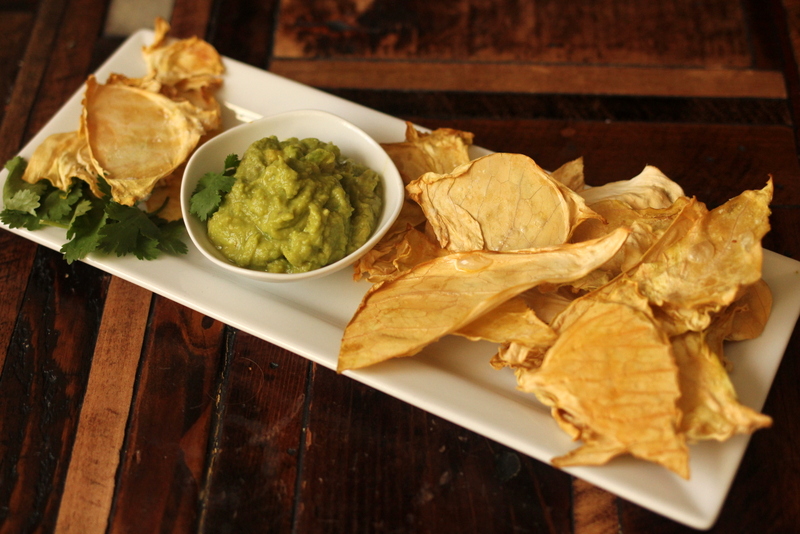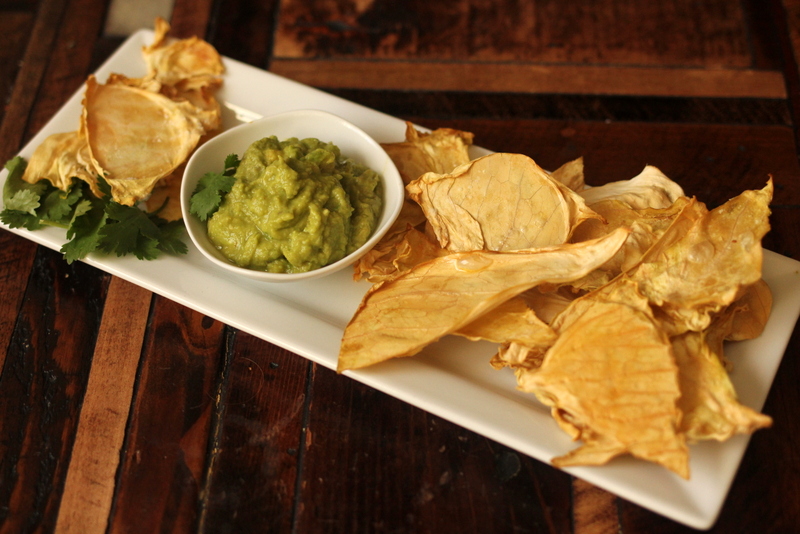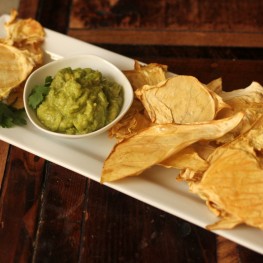 Cabbage Chips
These can be made a week ahead of time and stored in the fridge. This recipe was inspired by BonAppetit
Instructions
Core and separate the cabbage leaves.

Place oven racks in upper and lower thirds of oven; preheat to 200°. Working in several batches, cook cabbage leaves in a large pot of boiling salted water just until translucent and bright green, about 2 minutes per batch. Using a large slotted spoon, immediately transfer leaves to a large bowl of ice water; let cool. Drain cabbage leaves well and dry thoroughly.

Set a wire rack inside each of 2 large rimmed baking sheets. Arrange cabbage leaves on racks in a single layer. Bake until completely dry and crisp, about 3 hours. Season with salt.
Notes
NUTRITIONAL COMPARISON (per serving)
Traditional Chips = 120 calories, 9g fat, trace protein, 29g carbs, 0g fiber (29 effective carbs)
"Healthified" Cabbage Chips = 40 calories, 0g fat, 3g protein, 9g carbs, 4g fiber (5 effective carbs)
NOTE: Since it is a cruciferous veggie, I recommend that if you have an under-active thyroid, always cook the cabbage first. Raw cruciferous veggies have enzymes that inhibit proper thyroid function because it blocks iodine uptake and can cause an enlarged thyroid. Other foods to avoid if you have an under-active thyroid would be strawberries, peaches, pears, caffeine, soy, pine nuts, peanuts, sweet potatoes. Many foods that are low carb and seem harmless, but are hindering proper thyroid function are raw spinach, kale, broccoli, Brussels sprouts and cauliflower… I would keep those on the down low and always consume cooked.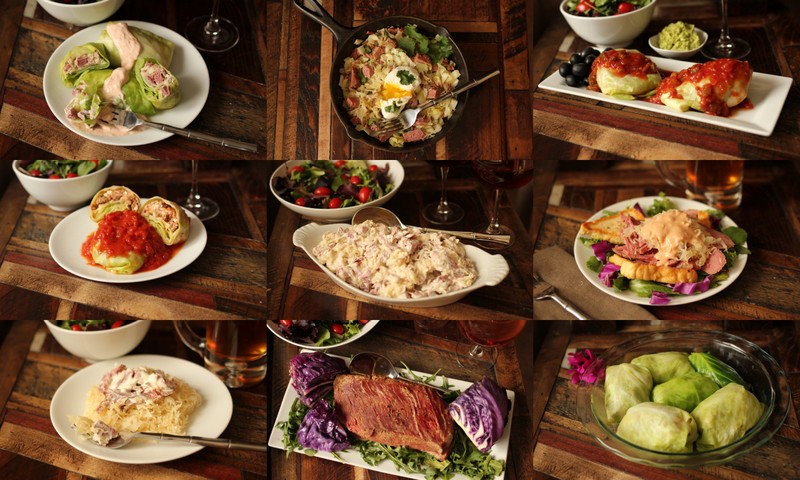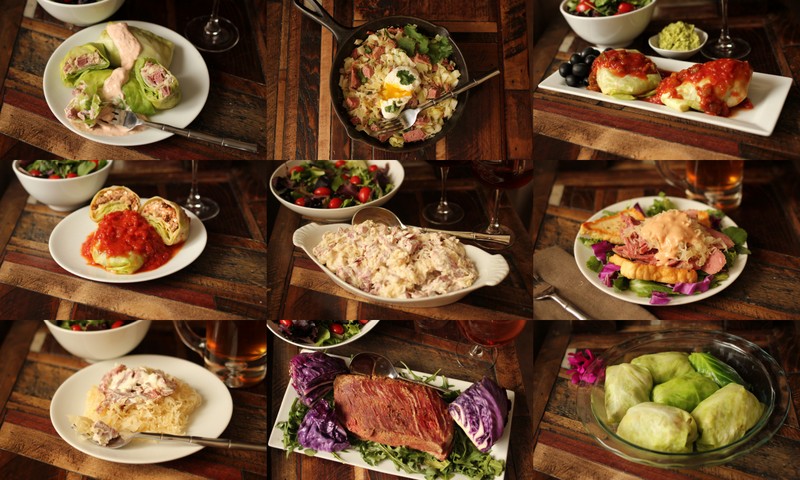 FAVORITE "HEALTHIFIED" CABBAGE RECIPES:
1. Thai "Pasta" (The Art of Eating Healthy: Kids)
2. Cabbage Hash Browns (found in Nutritious and Delicious)
3. Cabbage Lasagna
4. Chicken Enchiladas
5. Ruben Enchiladas
6. Fish Tacos
7. "Healthified" Coleslaw (a few recipes in Nutritious and Delicious)
8. Pesto "Pasta"
9. Beef Stroganoff
10. Egg Rolls
Another Cute Testimony
"Hi Maria! I wanted to let you know how much I love your blog, Facebook info, books and of course your recipes. I have not personally had a one on one consultations with you, although I have been to your seminars (which are awesome). For some reason today I felt I needed to share something with your readers. I have struggled for almost 20 years with not feeling well. I knew something was wrong but didn't know how to go about fixing it. Also like many others, the thought of giving up foods that you love was not something I thought I could do. Well….here I am today to tell you I can do it. I am on day 27 of no gluten, no sugar! I was so sick I had to do a yeast cleanse and am currently doing a liver cleanse. It is not easy to remove food that has such a stronghold in your life BUT once you do…..it is awesome! I don't have cravings any more nor do I think about food all day, which is huge for me. I am finally starting to feel better so that is a big plus. The best part is…..even though I know I will never eat wheat again, it is okay because I know how to cook Maria style! Thank you for sharing your wisdom and insight about food and how it affects our bodies. To those new to this way of eating….you can do it! Don't wait for the perfect time to start. It will not be easy but once you get used to it, you will be happy that you did it! Thanks or letting me share." -Shelly!
If you would like to help out a small family, rather than large business, I am happy to announce that you can now get my books as a high-quality ebook that works on any platform. This is an ebook format that works on any computer or mobile device. It is a beautiful pdf that has all the full-color pages and layouts as the printed books with a click-able table of contents and searching capabilities. This is extremely useful when trying to find a recipe. These books are much higher quality than the ebook platforms (Kindle, apple). Plus, most of the profits don't go to Amazon or apple! Just go here to get your copy!
Click HERE or select "My Books" above to get your copy now!


How cute is this!? Craig caught Micah taking food photos like mommy!