Testimony of the Day: A mother contacted me late Friday night in desperation in order to make her sobbing college aged daughter better. I LOVE this testimony!
"Hi Maria! I just wanted to show you a quick update after being on your diet for 5 days!! I've attached a before and after picture. My itchy, rashy legs have always looked their worse when i'm in a bath or shower; they are always there, but something about the hot water would make them very red and more noticeable than they already were. The "before" picture is how my legs would look while bathing for the last 3 or so years. I was so happy to take a bath tonight and realize they are almost all gone! I just wanted to thank you again for saving my skin!" Malorie
To get started on your path to health and healing, click HERE.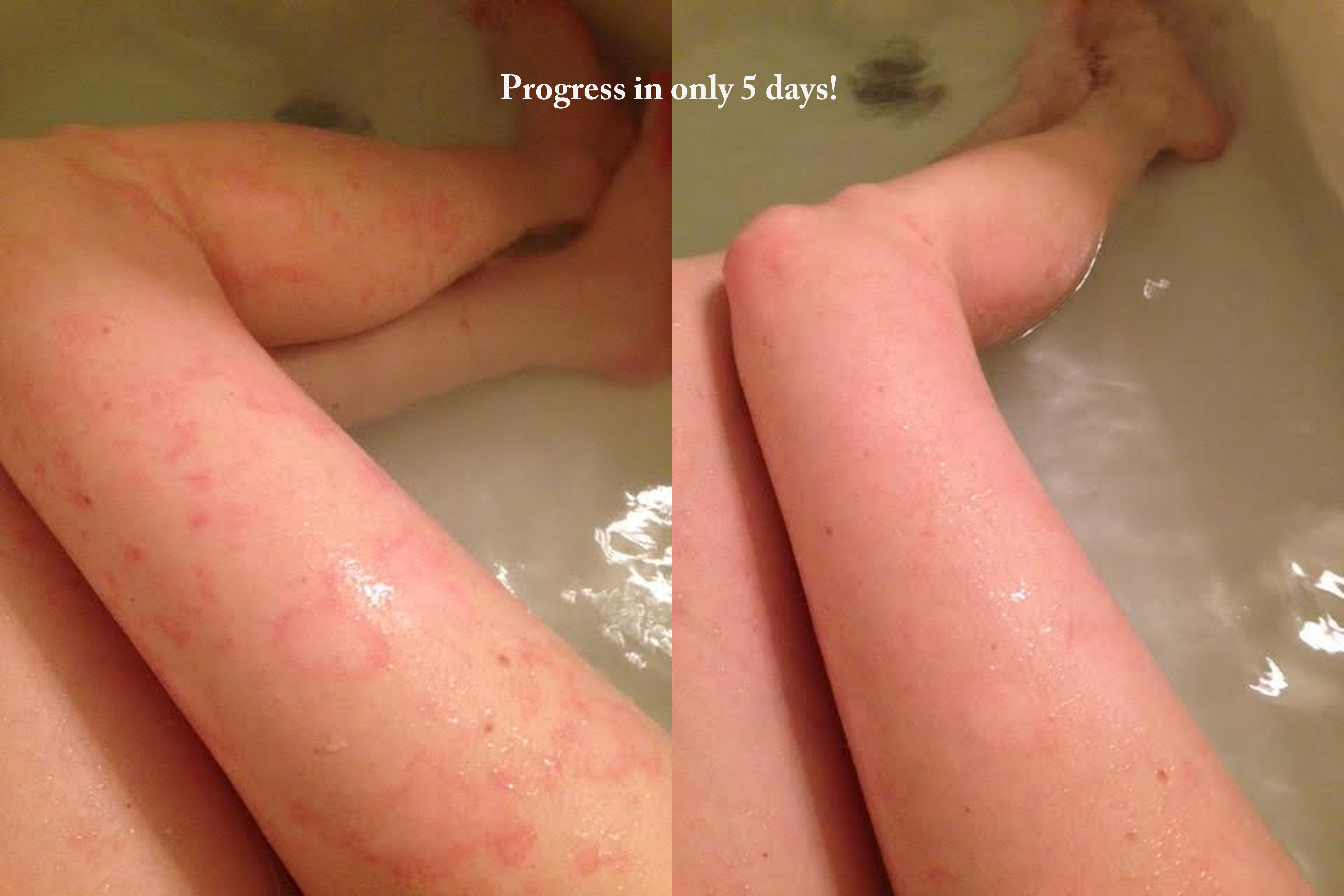 MAXIMIZE YOUR METABOLISM
I am so honored to mention that Dr. William Davis, New York Times best selling author of Wheat Belly has just written a forward for my book: Secrets to a Healthy Metabolism. Click HERE to check it out! Thank you for your love and support!


Mahi Mahi Fish Tacos
Ingredients
SAUCE:
1/3

cup

sour cream

1

tablespoon

lime juice

1

teaspoon

minced fresh ginger root

1/4

teaspoon

ground cumin

1

dash

cayenne pepper
OPTIONAL ADDITIONS:
1

avocado

peeled, pitted and diced

1

cup

salsa

6

6 inch "healthified" tortillas, warmed

(click HERE to find)

1

cup

Fresh cilantro leaves

chopped fresh
Instructions
Heat the oil in a large skillet over medium-high heat. Season the mahi-mahi with salt and pepper. Cook the fillets in the hot oil until the fish is golden brown on each side, and no longer translucent in the center, about 3 minutes per side. Meanwhile, whisk together the sour cream, lime juice, ginger, cumin, cayenne pepper, salt and pepper to taste; set aside. To assemble, place a cooked mahi-mahi fillet into the center of a warmed "healthified" tortilla. Place a scoop of the avocado and salsa onto the fish, then drizzle with the sour cream sauce, and finish with a generous pinch of chopped cilantro. Serve with Bubbies Pickles!
Nutrition
Calories:
119
|
Fat:
5.3
g
|
Protein:
18.5
g
|
Carbohydrates:
0.7
g
|
Fiber:
0.2
g
|
P:E Ratio:
3.2