PALEO PESTO NOODLES
For a healthy and delicious alternative, try my Paleo Pesto Noodles.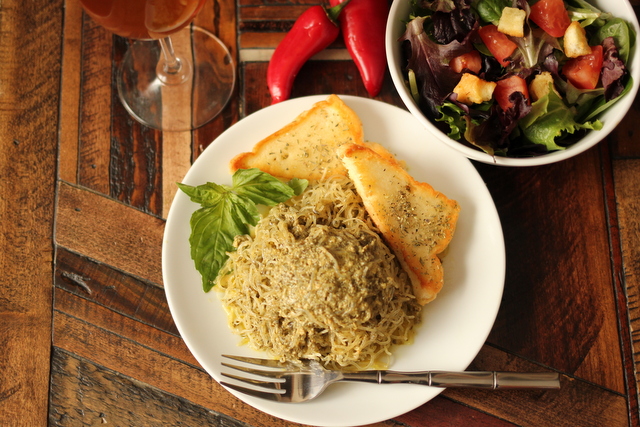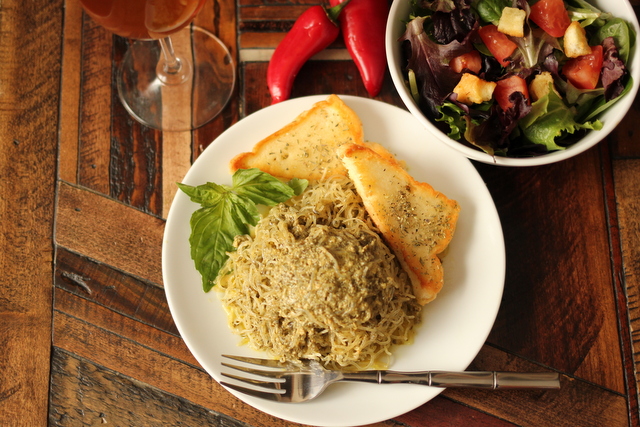 We love Miracle Noodles! Click HERE to find!
PALEO PESTO NOODLES
PASTA:
1 head green cabbage or 2 package Miracle Noodles (rinsed)
PESTO:
3 cups fresh basil leaves
1 1/2 cups chopped walnuts
4 cloves garlic, peeled
1/4 cup grated Parmesan cheese
1 cup macadamia nut oil or MCT oil
Celtic sea salt and pepper to taste
Slice cabbage into egg noodle widths. Stir fry in butter (or you could boil it in water) for 5-10 minutes or until very tender.
PESTO: In a food processor, blend together basil leaves, nuts, garlic, and cheese. Pour in oil slowly while still mixing. Stir in salt and pepper. Makes 16 servings.
NUTRITIONAL COMPARISON (per cup)
White Pasta = 43 carbs, 5 fiber, 246 calories
Cabbage = 5 carbs, 2 fiber, 22 calories
Traditional Pesto Pasta = 445 calories, 45 carbs, 5.9g fiber
"Healthified" Pesto Pasta = 221 calories, 7 carbs, 3g fiber
TIP: To avoid gas after eating cabbage, add a few fennel, caraway or cumin seeds before cooking.
 Testimony of the Day
"I purchased your 30 day accelerated meal plan package around November and have lost over 35 lbs. (I started cutting out carbs in August by reading your blog) My doctor had warned me about my weight gain so when I saw her in January for routine blood test she was ecstatic about my results, both in my blood numbers and my weight loss. Thank you so very much for all of your shared knowledge! Now, my naturally thin husband and kids are on board…BTW, hubby and 1 son have genetically high cholesterol, looking forward to their blood test results after 6 months on your program! My best friend and her family have purchased your assessment and books and are on their way to great health also! I praise God for you Maria! Thank you!" – Susan
To get the results fast, click HERE for easy to follow keto-adapted meals.
Doesn't she look great ?! Why not start your journey today? A year from now, you will thank yourself!