Lasagna Rolls
These Lasagna Rolls are so easy to make. I keep a large batch in the freezer for an easy dinner for one at home!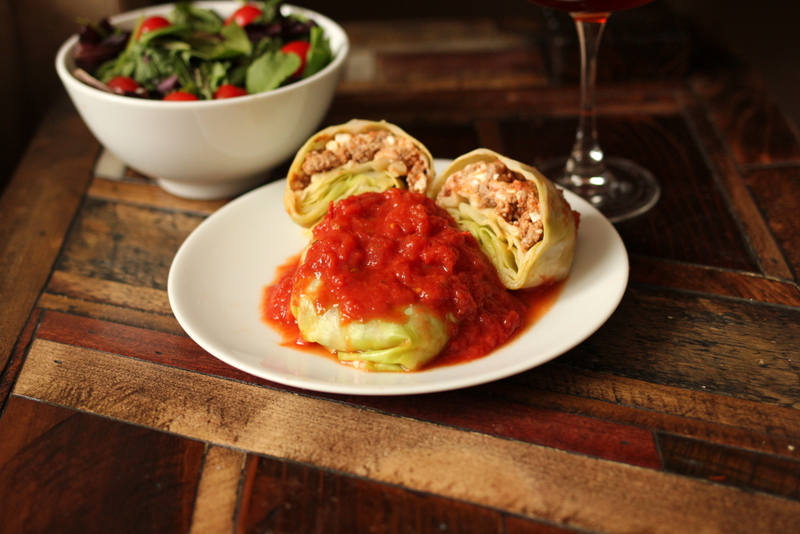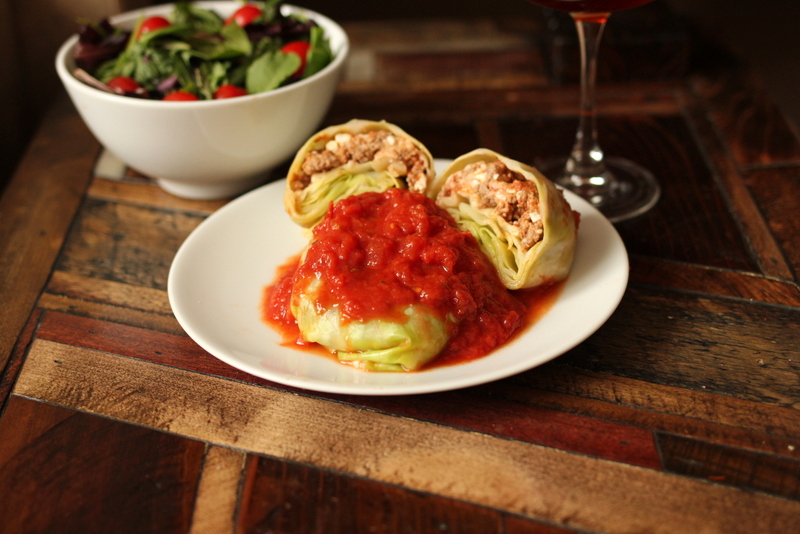 1 lb grass fed beef
1/4 tsp Celtic sea salt
1/8 tsp black pepper
1 cup chopped onion
1/2 cup chopped mushrooms
1 14.5-oz can crushed tomatoes
1 1/2 tsp chopped garlic, divided
1/2 tsp Italian seasoning
1 1/2 cups ricotta cheese
1 egg
1/8 tsp ground nutmeg
24 small cabbage leaves
1 1/2 cups freshly shredded mozzarella cheese
Preheat oven to 375 degrees. Bring a large pot of water to a boil, place whole leafs of cabbage in the water. Boil for 5-7 minutes or until tender. Drain and set aside.
Bring a large skillet to medium-high heat on the stove. Add meat, onions, mushrooms, and season with 1/8 tsp salt and pepper. Cook and crumble until no longer pink, about 5 minutes.
Reduce heat to low. Add crushed tomatoes, 1 tsp. garlic, and Italian seasoning to the skillet. Stirring occasionally, simmer for 10 minutes. Set aside.
Meanwhile, in a bowl, ricotta cheese, egg, nutmeg, remaining 1/8 tsp salt, and remaining 1/2 tsp garlic. Mix well and set aside. Spray a 12-cup muffin pan with nonstick spray. Press a cabbage leaf into the bottom and up along the sides of each cup of the pan. Evenly distribute about half of the ricotta mixture among the cups, smoothing the surfaces with the back of a spoon.
Evenly distribute a few TBS of the meat mixture into cabbage leaves, top each meat layer with 1 TBS mozzarella cheese, then ricotta mixture. Roll up the cabbage by tucking in the sides and then rolling into a "cabbage roll." Place rolls into a casserole dish.
Bake in the oven until cheese has melted, about 10 minutes. Allow to cool, carefully transfer to a plate, and enjoy!
MAKES 12 SERVINGS
PER SERVING: 145 calories, 3g carbs, 1.25g fiber
HOMEMADE RICOTTA
Making homemade ricotta is VERY easy. I have a slow cooker recipe for organic ricotta in my cookbook The Art of Healthy Eating Slow Cooker. Homemade ricotta topped with my homemade marinara sauce (also in The Art of Healthy Eating Slow Cooker) is one amazingly easy side dish or snack!
Thank you all for your love and support! It means the world to my family to be able to work from home and take care of my boys.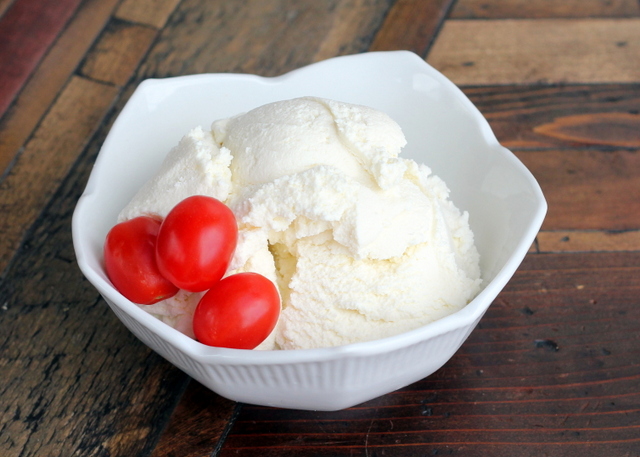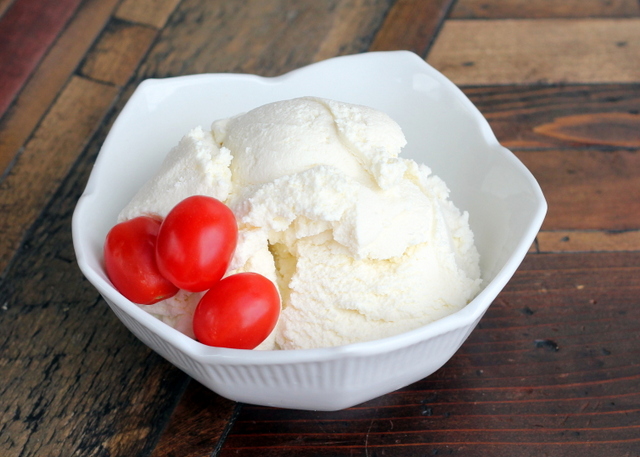 Testimony of the Day
"I have been following Maria closely for a couple of years now.  I adapted over time to her grain free/sugar-free lifestyle.  It definitely didn't happen overnight for me, but within the time it became an easy habit.  Last August I decided to purchase a package with Maria because I still felt there was a major missing link to my healing.  I knew I was eating pretty good, but I was still having a lot of issues: depression, anxiety, major cravings, sleep issues, a few extra pounds, etc.  I felt like there was something off with my hormones so that is what led me to purchase the package with Maria.  Once I purchased the package Maria sent me a long questionnaire to fill out online.  By the next day, she had gotten back to me with a detailed list of supplements to be taking. She also recommended some blood work to have done to test for deficiencies, etc. I ordered the supplements that day (warning-not cheap but so worth it!). I also started eating according to the meal plan she sent, which made it so easy.
I am not exaggerating when I say that I felt improvements almost instantly. Within the first week, I felt like a new person. I wasn't completely "cured" but I was well on my way. 
It has now been almost 5 months since I contacted Maria. I am off meds for depression, I sleep so much better, and my anxiety is pretty much gone. I feel happier and more at peace now than I have in years.  My sleep still continues to improve. For me, that was the thing that took the longest to change. I went from sleeping about 4 hours a night and now I am up to between 7-8 each night. For me that is awesome!  I still hope to reach a full 8 hours or more on a consistent basis, and I think I will get there soon.
I would have to say working with Maria is the best money I have ever spent. Mentally and emotionally I am at the best place I have ever been in my life.  I am a better wife and mother in so many ways.  I didn't realize how debilitating my anxiety and depression were until I started feeling good.  I wake up happy every day now!  I could never put a price on that. -Cami"