Testimony of the Day
"When I began my journey with you I was size 3X. I had terrible mood swings and depression. I was diagnosed with autoimmune diseases such as fibromyalgia, idiopathic thrombocytic purpura (I.T.P.), osteoarthritis, and asthma. I had fatty liver disease, high blood pressure, eczema, rosacea, skin tags, and migraines.
I am now an extra-large, I have no depression or mood swings. Though there is no test to prove it, I feel I no longer have fibromyalgia. I no longer use inhalers for asthma and I feel that has disappeared too. The damage from osteoarthritis, unfortunately, cannot be reversed. My low blood platelets from the I. T. P. use to average a count of 30, 000, and now sit between 70 and 80, 000. My iron count averaged around 2 or 3 and I use to get infusions every 6 months. I now average a count of 10 and haven't had an infusion in over 18 months.
A recent ultrasound shows my liver is now normal. My blood pressure is stable. Skin tags are gone, eczema flare-ups are rare and my rosacea is better. Migraine headaches are a thing of my past. I haven't had a cold in over two years. I have removed 90% of prescription medications from my medicine cabinet. Nobody can convince me that this is a coincidence. I believe 100% there is health benefits to this way of eating." -Terri
If you too want to start healing your body, click HERE for a consult. With the right diet and supplement plan, you can feel like a new person!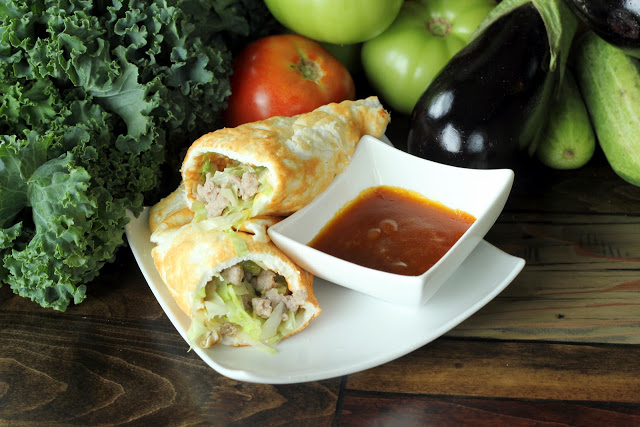 FILLING:
1 lb ground pork
1 tsp ground ginger
1 tsp garlic powder
2 cups shredded cabbage
1 tsp Organic Tamari sauce (wheat-free soy sauce)
1-2 TBS NATURE'S HOLLOW Apricot Jelly (optional "Duck Sauce" flavor)
"WRAPPER":
Coconut oil/butter/sesame oil for frying
3 eggs, separated
1/4 cup unflavored egg white or whey protein
2 oz cream cheese, softened
FILLING: Season pork with ginger and garlic powder and mix thoroughly. Heat mixture in a medium skillet, stirring, until pork is cooked through and no longer pink. Add in the cabbage, Tamari sauce, and no-sugar apricot jelly. Fry until the cabbage is crisp-tender. Set aside to fill the "wrapper."
"WRAPPER": Separate the eggs (save the yolks for a different recipe), and whip the whites in a clean, dry, cool bowl for a few minutes until VERY stiff). Blend in the whey protein. Slowly stir in the cream cheese (without breaking down the whites). Heat the oil in a frypan on medium-high until a drop of water will sizzle. Once it is hot, place a circle of dough on the pan. Fry until golden brown on both sides. Remove from heat and place on a plate. Fill with cabbage mixture and enjoy! Makes 12 servings.
Optional: Wrap into a foil for easy lunches at work!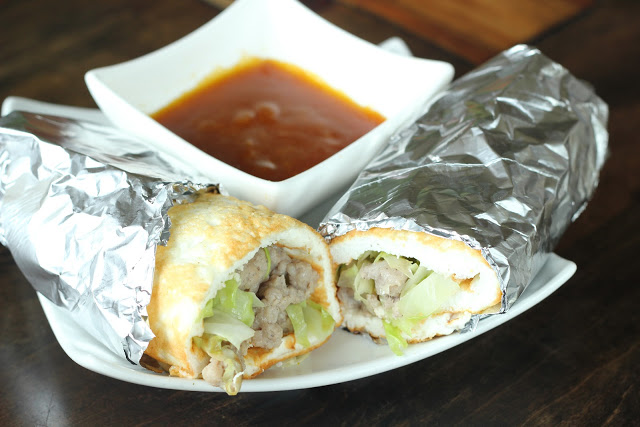 NUTRITIONAL COMPARISON (per serving)
Traditional Egg Rolls = 334 calories, 14.2g protein, 20.5g fat, 22.6g carbs, 1.6g fiber
"Healthified" Egg Rolls = 112 calories, 13.8g protein, 5g fat, 1.8 carbs, trace fiber