The BEST Dairy Free Ranch Dressing
Want to get your kids to eat keto? Smother everything in my delicious dairy free Ranch Dressing! LOL
Seriously, my kids love my dairy free Ranch Dressing and so do I! I love a simple grilled hamburger (or my Juicy Lucy) with my Ranch Dressing!
Some of my favorite recipes where I use my Dairy Free Ranch Dressing are:
8. My Keto Twinkies (no they are not a dessert!)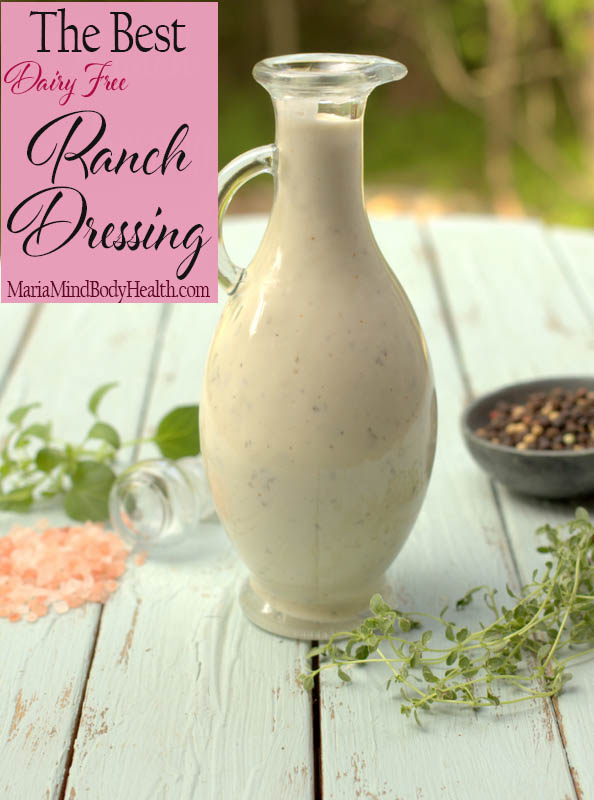 I am more like you than you realize… you can find me opening a jar of Primal Kitchen mayo and Kettle and Fire organic beef broth quite often to help save time.
Life gets busy and sometimes we need to find shortcuts. I once always made my own bone broth, sauces, marinara sauces, but that's because there weren't any good store-bought options. Now I find myself making my my dairy free Ranch Dressing with Primal Kitchen Garlic Mayo! It is delicious, organic and they do not have any sugar nor vegetable oils in the ingredients!
Primal Kitchen products are not only filled with top quality ingredients, they are also delicious!
I love that I can easily open a jar of Primal Kitchen Garlic Aioli Mayo and use it to make my dairy free  Ranch Dressing in an instant!
Primal Kitchen is SO generous that they are doing a special discount for all of my readers!
Use code: Maria for 20% off!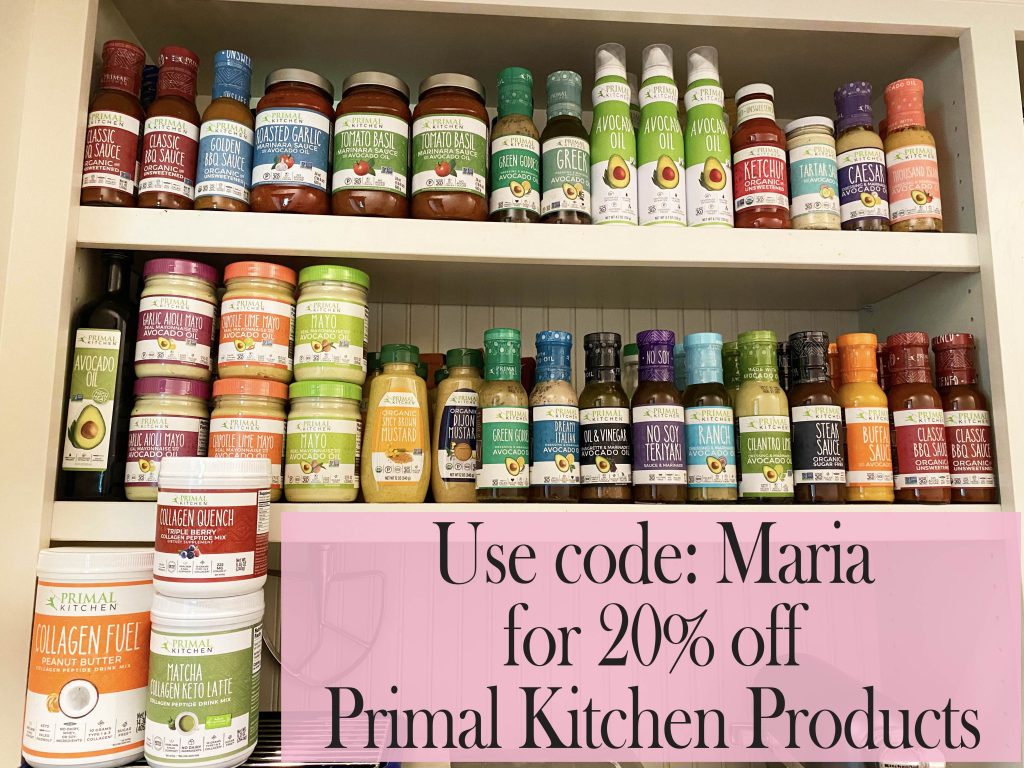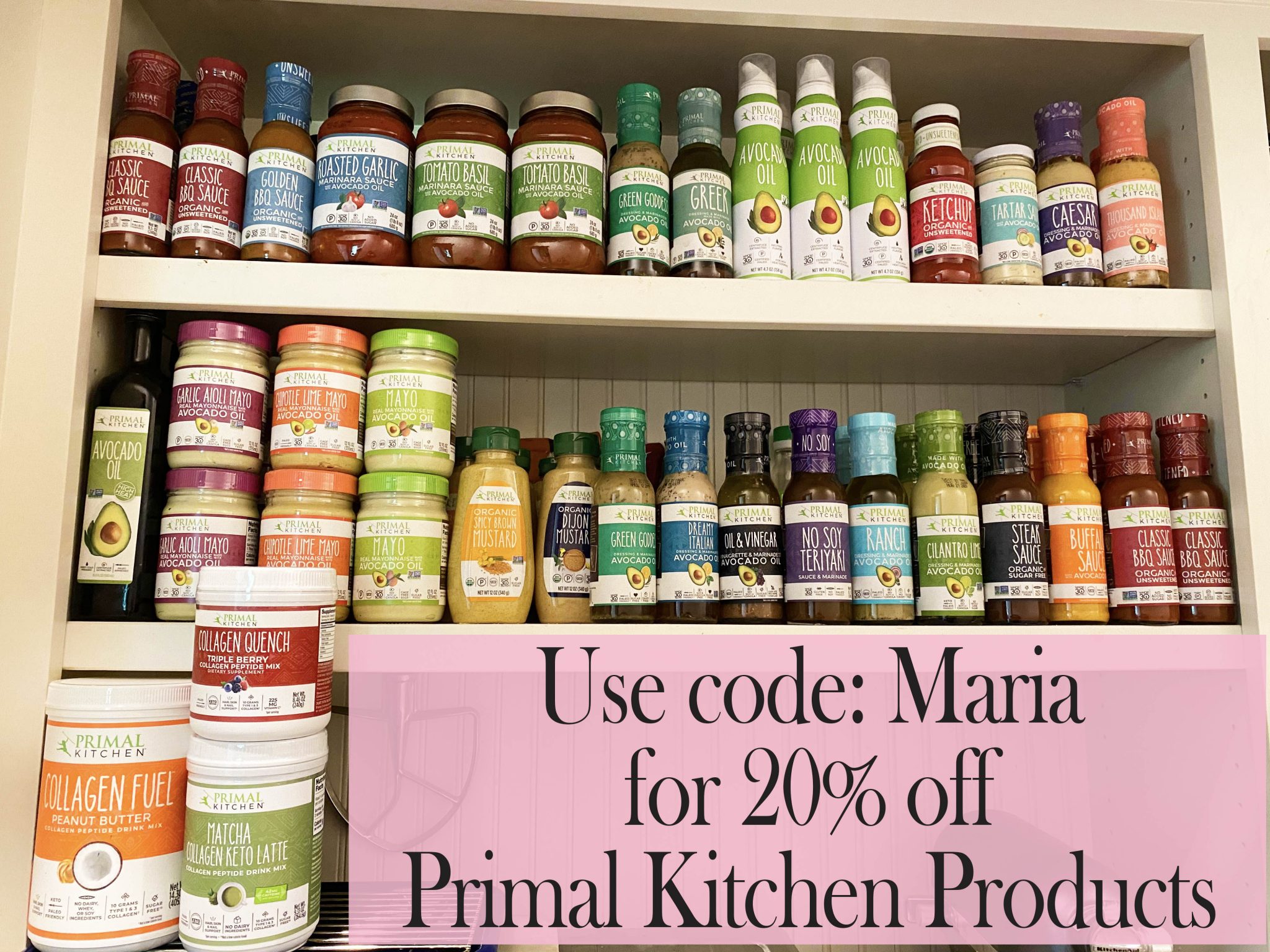 If you want to watch me make this easy dairy free Ranch Dressing, subscribe to our new YouTube Channel to get updated when the video comes out which will be in a day or two, and comment below on what video recipe we should make next!
Dairy Free Ranch Dressing
Ingredients
½ tsp dried chives
½ tsp dried parsley
½ tsp dried dill weed
¼ tsp garlic powder
¼ tsp onion powder
⅛ tsp ground black pepper
Instructions
Place all the ingredients into a medium bowl and stir well with a fork until well combined. Cover and refrigerate for 2 hours before serving (it will thicken as it rests). Store in an airtight container in the fridge for up to 5 days.
Notes
Nutritional Information:
128 calories, 14g fat, 0.3g protein, 0.2g carbs, 0.1g fiber
TESTIMONY OF THE DAY
"I'm so happy and excited! Since February 1st, I've lost 51 pounds doing keto the Emmerich way! The fibromyalgia flares that plagued me almost daily are now rare.
The wonder bread (protein sparing bread) is a daily staple. I've got lots more weight to lose and I know I'll get there with Maria and Craig's great advice and recipes, as well as this supportive group!" – Marsha
Most people I consult are doing keto totally wrong. Get fast results with the my NEW Keto Packages!