Slow Cooker Ranch Chicken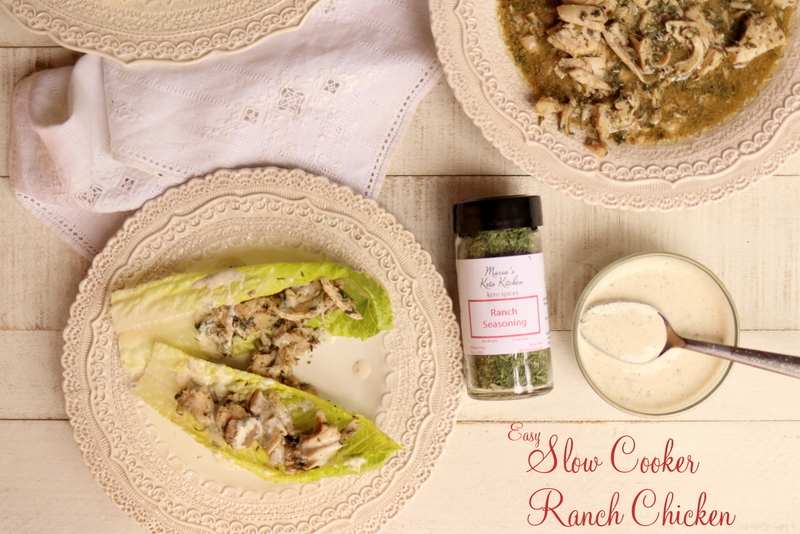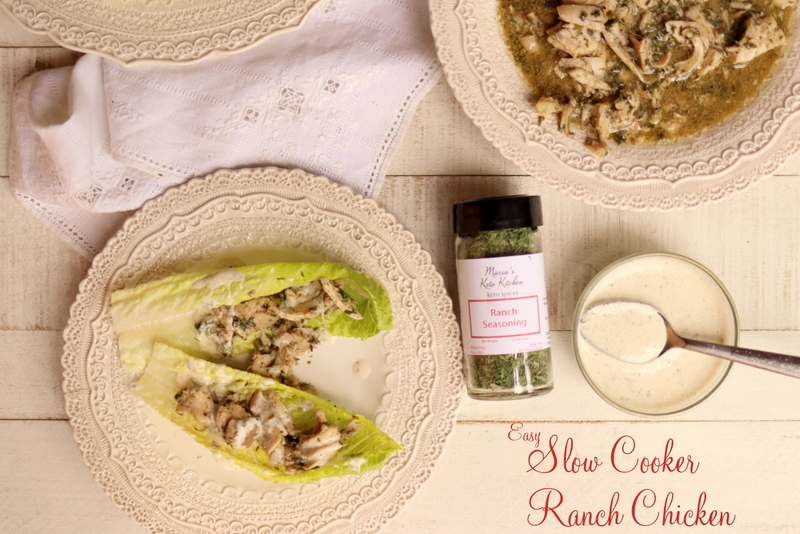 One comment I get daily is that "I am a busy working parent and I do not have the time to make healthy meals for my family." I can relate, honestly I can! Craig and I work non-stop and we also home-school our 2 cuties. There are many days that I do not feel like cooking and that is why I plan ahead. I also have found many tricks to make the ketogenic lifestyle easier. One of my tricks is that I have my keto spices all made up in jars but I know that even takes time to prepare.
The Taco Seasoning has been quite a hit with everyone! And you asked for it… we now have a healthy Ranch Seasoning blend!
We love ranch dressing but I have been unable to find one at the store that doesn't have canola oil or some sort of sugar. Even the brands that are in the refrigerated section are filled with junk. Not to mention they are about $5 a bottle! Check out this video I made on how easy it is to make your own dressing to have in the fridge for easy keto meals.
We love this dressing on chicken wings, salad, slow cooker ranch chicken, even our keto hamburgers! It also tastes great on my Keto Loaded "Fries" from my Keto Comfort Foods Cookbook! 
One thing that I often do on Sunday nights is fill my beloved slow cooker while my boys are cleaning up dinner. Mondays can be hectic days and I like lowering my stress so I often plan dinner the night before. This Easy Slow Cooker Ranch Chicken is a family staple in our house.
In the summer I try to save time wherever I can. I also do not like heating up my house on 90 degree days and that is why I often use Kettle and Fire organic chicken and beef broth!
Special Deal!
Kettle & Fire setup a special deal for our followers. Get $10 off your first order! Just CLICK HERE to get this great deal!
Check out how easy this recipe is:
HOW I SAVE TIME
I rarely go to the store. I don't like riding in a car (I prefer to be on my bike!), I don't like being in florescent lighting, I also do not like to wait in line. SO I order quality organic foods mailed to my front door and the prices are cheaper than organic foods at most stores!
I also have many clients that get triggered by the smells and temptations at grocery stores so by getting things delivered has helped many clients not grab junk that is staring you in the face around every corner at the store.
Everything I used in this recipe was mailed to me!
1. Butcherbox Organic Chicken! Click HERE to get FREE shipping!
2. Kettle and Fire Bone Broth! 
By saving time not going to the store, I can focus on making healthy meals for my family!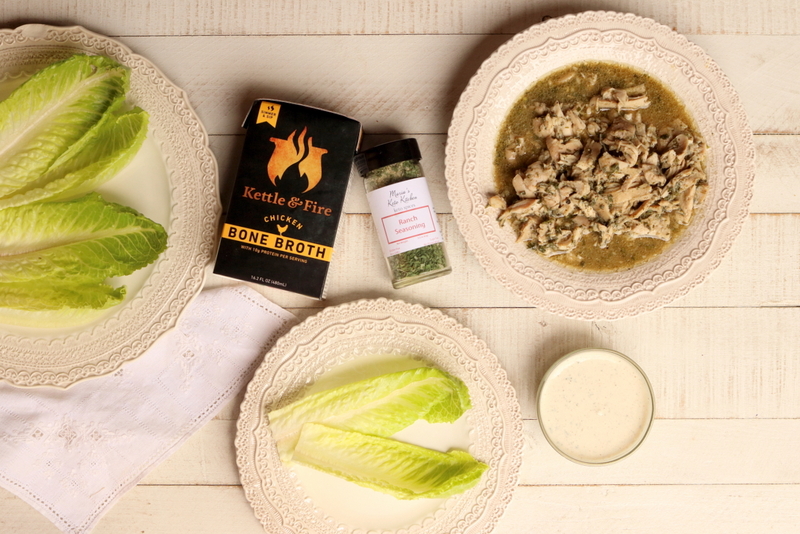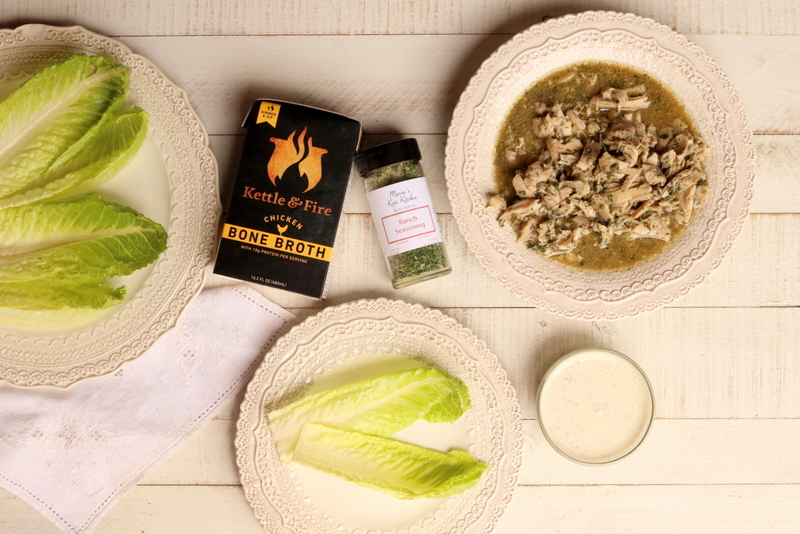 Slow Cooker Ranch Chicken
Ingredients
1 cup chicken broth (preferably kettle and fire organic fat free)
Instructions
Place all the ingredients in a 4 quart slow cooker. Turn on low for 6-8 hours (or on high for 4 hours). Shred with a fork. Serve with leftover sauce in the slow cooker.
TESTIMONY OF THE DAY
A great testimony from a member of Keto-adapted.com! 
"My twin sister, is a member of your site keto-adapted.com. I have watched her struggle with her weight beginning in our 20's. As her twin, I have not had the health problems she has had. She has spent years trying to figure out what is wrong with her body and why she can't lose weight by cutting back calories, especially carbs, and killing herself working out. I, of course, felt guilty that I could maintain my weight. After Easter, she began this journey with you and has been educating me along the way. I have been in search of something to help my husband. He has narcolepsy and cataplexy that started one and half years ago. He is taking a very expensive medication and anti-depressants. He has gained 50 pounds and was not improving in his sleep patterns or cataplectic episodes. I decided to take matters into my own hands after giving the medical community a chance. I figured if this diet helps autistic and epileptic patients, then I wanted to see if I can ease some of the symptoms related to narcolepsy and cataplexy. I purchased two of your books-"Keto-adapted" and "Quick and Easy Ketogenic Cooking". Having my sister help me understand the science and reading "Keto-adapted" has really made me want to experiment. I was very overwhelmed at first, but decided to start with one recipe per day. Then it wasn't so overwhelming. 
After two weeks of sticking to your recipes and creating a couple of my own, my husband is sleeping longer at night and more soundly. He still is falling asleep during the day, but the cataplectic episodes seem to have subsided slightly. He is also down 11 pounds.  If this has occurred after 2 weeks, I can't wait to see what happens in another month. I am very proud of him for taking this journey. I just wanted to thank you for your expertise and great recipes that have made the lifestyle switch easier. I appreciate you sharing your knowledge in such a n easy manner that everyday people can understand." – Kristin