Keto Twinkies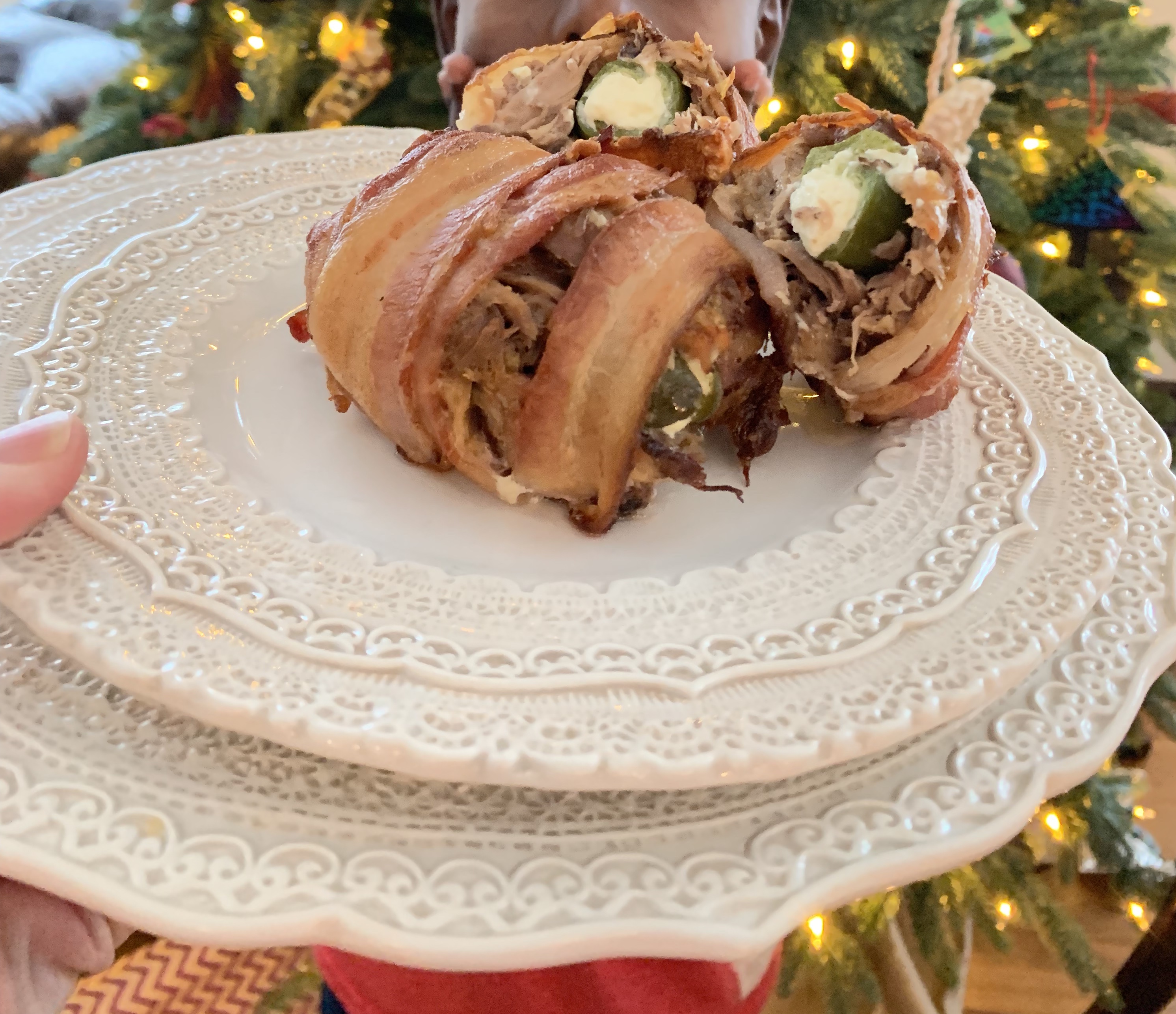 We live in Hudson Wisconsin and on the quaint main street along the beautiful St. Croix river there is a restaurant called Agave Kitchen. The owner Paul adopted the ketogenic lifestyle and transformed his life! He started a keto menu so we would support him by going to his restaurant. They use no vegetable oils and everything is homemade.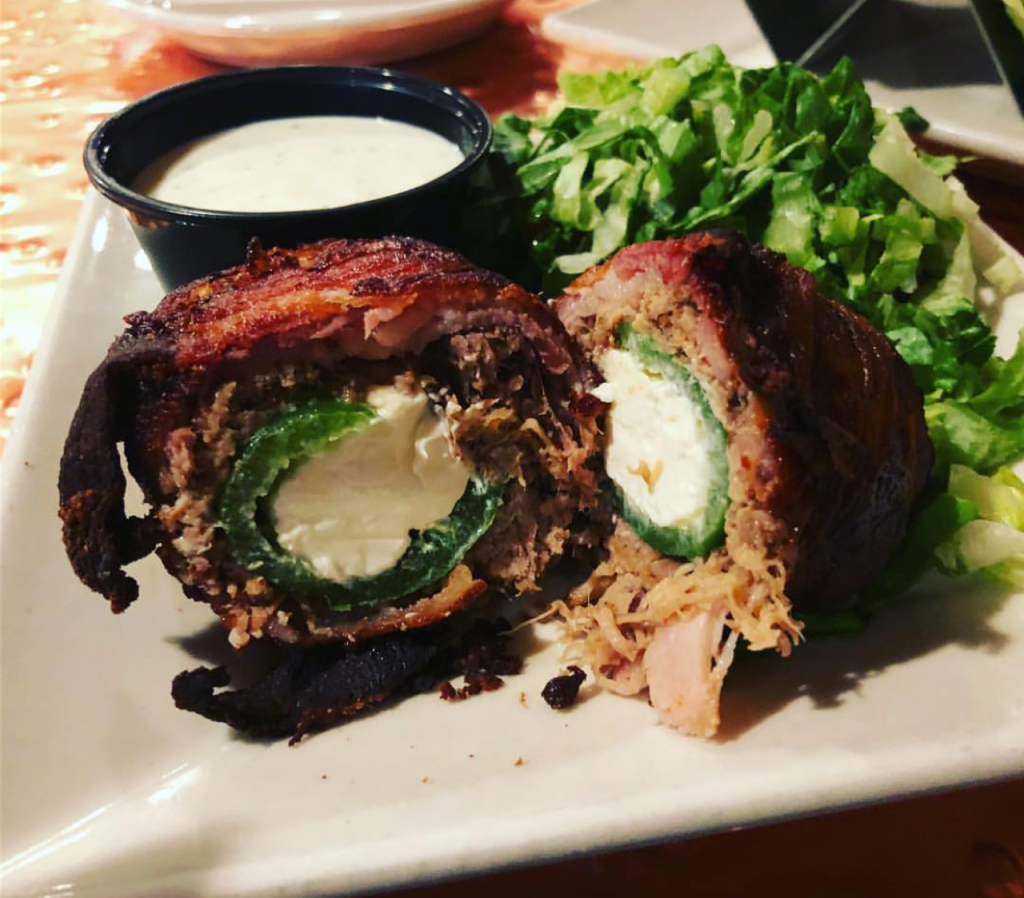 My husband saw a Twinkie on the menu and he assumed it was a homemade Twinkie dessert so we never ordered it. The table next to us ordered it and when it came it was anything but a dessert! It was a pulled pork wrapped pepper stuffed with cream cheese with pulled pork around the pepper then wrapped in bacon! I had to make this into a recipe!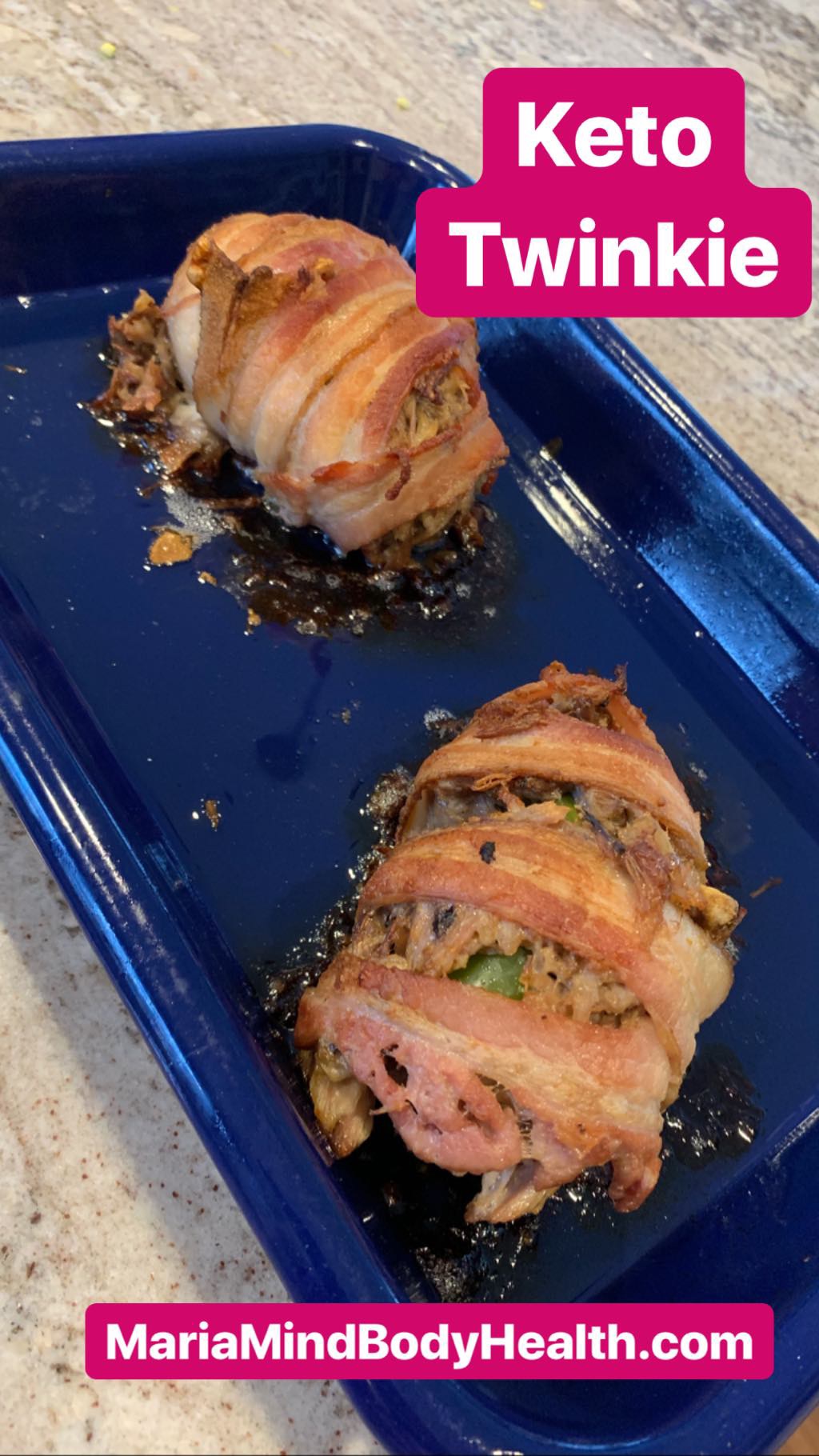 Keto Twinkies
Instructions
Preheat oven or air fryer to 375 degrees F. Remove the stems from the jalapenos and slice in half. Scoop out the ribs and seeds.
Stuff each jalapeno slice piece with a few TBS of the cheese and place 2 halves of jalapeno together.
Place about ⅛ pound of leftover shredded ribs in the palm of your hand, and place a stuffed jalapeno in the center. Fold the shredded ribs and around the jalapeno, forming an egg shape.
Wrap with a thin slice of bacon. Secure with a toothpick.
Place onto a baking sheet with rimmed edges (or bacon grease will get everywhere).
Bake the eggs at 375 degrees for 15 minutes, or until the bacon is crispy.
We served ours with my homemade Ranch dressing!
Notes
Nutritional Info:
387 calories, 32g fat, 20g protein, 2g carbs, 0.4g fiber
TESTIMONY OF THE DAY
"Hi Maria! This is what happens when you lose your rolls & then put them back on again 🤣
I used to have to lay flat on my back on my bed to button my size 22 jeans.
Now I'm down to a size 14❣ Thanks Maria Wojcik Emmerich.
"
Most people I consult are doing keto totally wrong. Get fast results with the my NEW Keto School!