The BEST Chicken Wings
I have GREAT news!!! Butcherbox now has wings! Yes! Organic wings mailed right to your front door! Click HERE to order organic WINGS to your front door!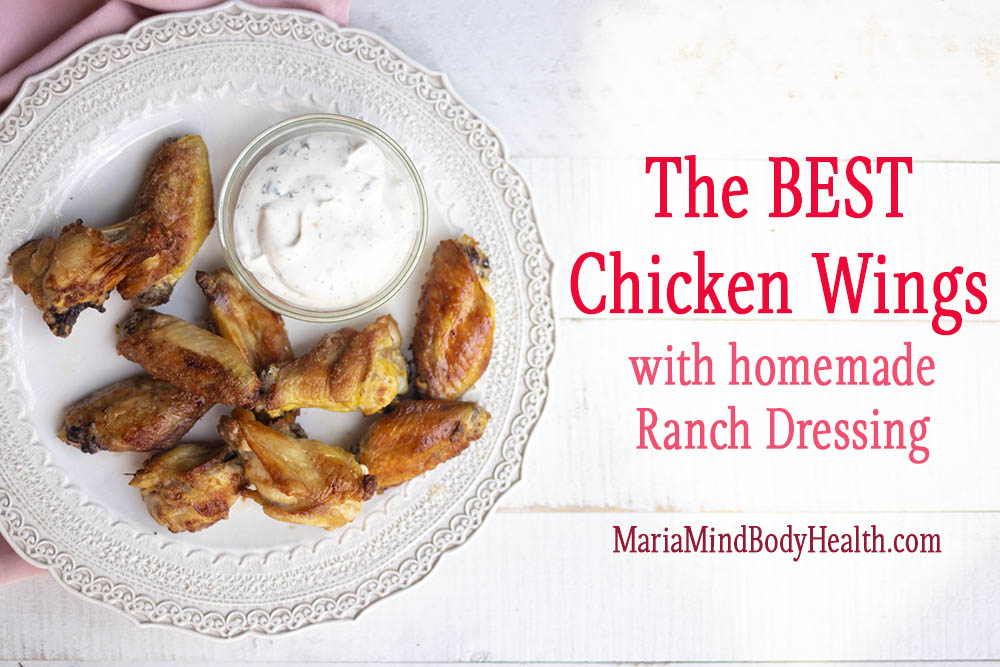 If you didn't know already, I am working away at writing Keto Air Fryer cookbook! AND I worked so hard on it, the book is releasing 2 MONTHS EARLY! You can pre-order it HERE.
THE BEST CHICKEN WINGS IN THE AIR FRYER
Cooking wings in the air fryer can be so delicious, you will never miss oil fried chicken wings again!
The trick is to start at a lower temperature such as 375 degrees F for 25 minutes and making sure to flip halfway through. The lower temperature allows the fat under the skin to gradually break apart. After the fat is broken apart, increase temp to 400 degrees F and cook for another 6-8 minutes to add that delicious crispy skin. You end up with a tender inside and a crunchy outside!
Check out this video of me making this recipe with my boys!
The BEST Chicken Wings
Ingredients
1

pound

chicken wings or chicken drummies

2

cups

pickle juice

optional

2

teaspoons

Redmond Real Salt
RANCH DRESSING:
4

ounces

cream cheese

or mayo if dairy free

1/4

cup

Kettle and Fire Bone Broth

chicken or beef

1

teaspoon

dried parsley

1/2

teaspoon

onion powder

1/4

teaspoon

garlic powder

1/4

teaspoons

dried dill weed

1/4

teaspoon

dried chives

1/4

teaspoon

Redmond Real salt
Instructions
Place the chicken wings in a large bowl. Add the pickle juice and allow to marinade for 2 hours or overnight.

Spray air fryer basket with avocado oil spray and preheat to 380 degrees F. Click HERE to find the BEST air fryer!

Remove wings from the pickle juice and pat dry. Season chicken wings on all sides with salt. Place the chicken wings in the air fryer in a single layer. Cook for 25 minutes at 380 degrees F. Flip the wings after 15 minutes.

After 25 minutes, increase the temperature to 400°F and cook for 6-7 more minutes until the skin is browned and crisp.

Meanwhile make the Ranch by placing the softened cream cheese in a small bowl and stir to loosen. Slowly add the broth and stir until smooth. Add the seasonings, taste and adjust seasoning to your liking.

Serve wings with Ranch on the side for dipping. Store in an airtight container in the refrigerator for up to 4 days.

To reheat, place wings in air fryer at 350°F for 5 minutes, then increase temperature to 400°F and cook for 3-5 more minutes until warm to your liking and crispy.
Nutrition
Calories:
288
|
Fat:
19
g
|
Protein:
27
g
|
Carbohydrates:
0
g
|
Fiber:
0
g
|
P:E Ratio:
1.4
TESTIMONY OF THE DAY
"I just want to say thank you! I'm having my first cycle naturally in I don't know how long. YEARS! I have PCOS and my Dr put me on birth control at 16 so I would have regular cycles to "help" my PCOS. I wish I had known about The Ketogenic life way back then!
After getting married 8 years ago I stopped taking birth control to try to conceive. When I stopped BC my cycle didn't return. 10 months later my OB decided to start me on fertility meds that forced me to have cycles. Between fertility treatments I never had cycles on my own. I conceived my son on my last fertility treatment cycle that I was able to afford and was blessed with my miracle baby. Since recovering from his birth in November of 2015, I haven't had a cycle on my own. I started fertility treatments in November or 2016 which gave me cycles, and unfortunately miscarried twice between December and April.
Since April I haven't had a period, but almost a month into your meal plans in The 30 Day Ketogenic Cleanse my cycle started on it's own!!! This is such great news for me, my PCOS and my fertility.
I also have more energy, better skin, sleeping much better and I'm so much happier. I didn't realize how sad I really was and I know that changing my diet has helped with that mental shift to happiness and self love. I can not thank you enough for sharing your passion with the world. I'm so thankful I found your website last year which started me on this path to health and wellness. I've also dropped 15 pounds this past month as well which is an added bonus! Thank you for helping me find me again!" Laura
Most people I consult are doing keto totally wrong. Get fast results with the my NEW Keto School!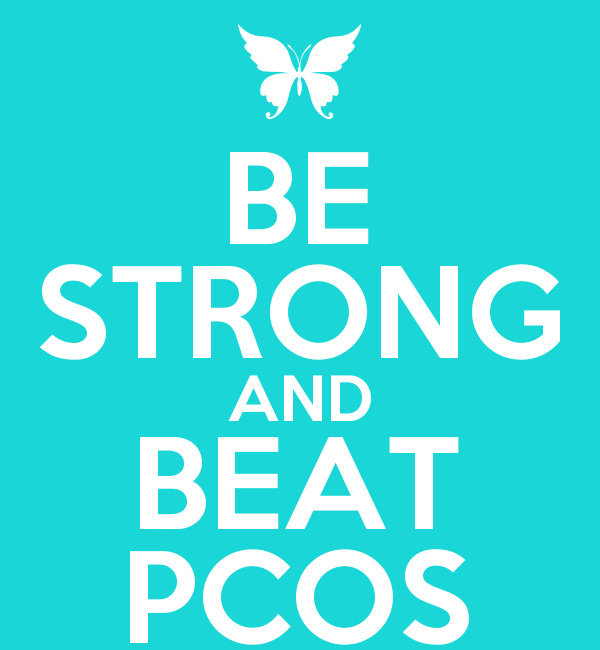 </scrip