Air Fryer
I never thought I would LOVE my air fryer as much as I do! I use it to reheat food! No need for a microwave!
I have tried EVERY air fryer there is when I was writing my Keto Air Fryer cookbook. This Cuisinart one is the BEST! 
Click HERE to find my favorite LARGE air fryer toaster oven!
Click HERE to find a smaller air fryer (perfect for a dorm room!)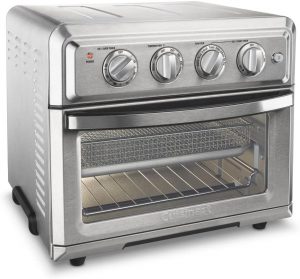 LOVE THIS AIR FRYER TOO!
I started to do some research since a lot of Air Fryers are flooding the market right now and the COSORI 5,8 Quart came in at the top of costumer recommendation.
It works wonders! And all parts are anti-adhésif and washes like a charm!
Click HERE to find it on sale!