Easy Breakfast Bacon Pie
Now that I am a busy mom I understand that not everyone want to or has the time to spend in the kitchen. However I do know that everyone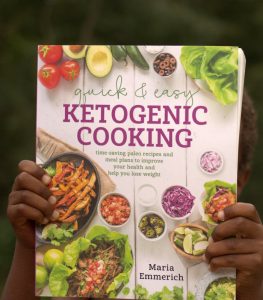 loves tasty food. If you haven't noticed I have worked and worked on making recipes easier for all of you to make this lifestyle easier! And this Easy Breakfast Bacon Pie is not only lovely, it tastes amazing and it is super easy!
I just had a client ask where to find bacon without sugar in the ingredients. I told her we order ButcherBox which gets delivered to our front door every month and their bacon doesn't have sugar in it! Yahoo! Click HERE to get a subscription (makes a great Mother's Day gift! hint hint!)
If you are looking for easy and tasty meals like this check out my Quick and Easy Ketogenic Cooking Book filled with multiple 30 day meal plans, grocery lists as well as much much more!
Thank you so much for your love and support!!!
If you do have my Quick and Easy Ketogenic Cooking book I would be honored if you post the book on Facebook or social media. Photos of you enjoying my recipes warm my heart! Too often I wake up to mean comments of personal digs at me which I'm not sure why people can be so cruel on social media. I may seem like a strong woman but I am very sensitive and often can't sleep at night when someone makes fun of my size or my beliefs. I am only trying to help others get healthy and be the person they want to be. I woke up to a nasty email saying how wrong it is to encourage people to lose weight. I'm sorry if that offends you but I spent too much time being overweight and uncomfortable in my skin. My goal is to help you stop wasting time like I did by giving you the tools to succeed. I'm not here to judge you or be cruel. My intentions come from love and encouragement.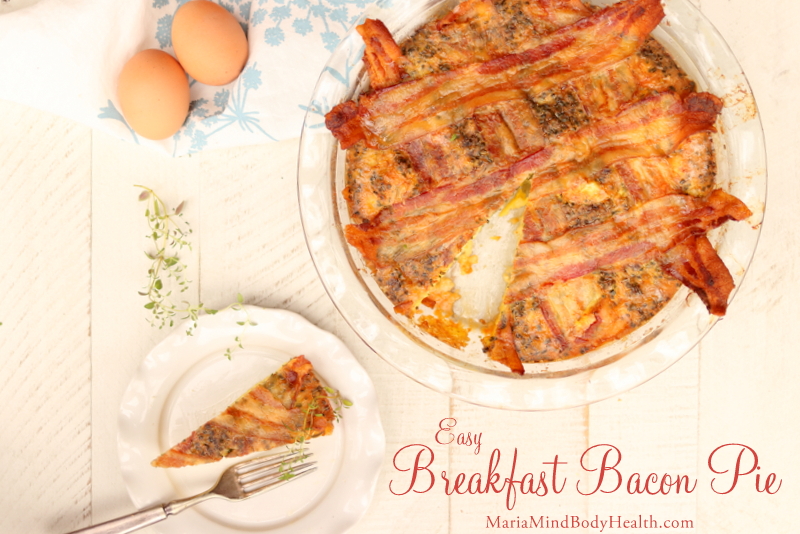 Easy Breakfast Bacon Pie
Ingredients
¾ cup shredded sharp cheddar, divided
8 eggs
3 teaspoons dried chives
1 teaspoon fine grain sea salt
6 slices thin bacon
Instructions
Preheat oven to 400 degrees F. Place ½ cup shredded cheese evenly the bottom of a 9 inch pie pan. Place in oven for 3 minutes or until melted. Meanwhile place the other ¼ cup in a medium bowl. Add eggs, chives and salt. Stir well to combine. Pour over melted cheese. Place bacon slices in a weave pattern over the egg mixture. Place in oven to bake for 30 minutes or until eggs are set and bacon is crisp. Store extras in airtight container in the fridge for up to 5 days.
Notes
Nutritional Information:
336 calories, 26g fat, 24g protein, 2g carbs, 0g fiber
TESTIMONY OF THE DAY
I spoke at an event and a young mother told me she just found out that her 1 year old has Type 1 diabetes. She said the dietician at the hospital said they NEEDED carbohydrates and keto diets are dangerous. HOWEVER, I told her the facts and that I have copious amounts of Type 1 diabetic clients and that this is the way Type 1 diabetes need to eat!
One of my recipe testers is a Type 1 diabetic and she tests herself with my recipes so I KNOW my recipes are on par for Type 1s. She went from 50 units of long acting insulin to 15! AND her a1c is now 5.9!
She started to add carbs like sweet potatoes when she reached her goal weight BUT her a1c and need for units of insulin started to go way up again. Instead of adding carbs, we added fat to maintain her weight. There is no dietary need for carbohydrates!