Testimony of the Day
"Hi Maria, I had to show you my before and afters. My son had his 1 yr old photo shoot in the middle of August. I went on your ketogenic plan in the middle of October. We had a new photo shoot for Christmas done three months into my new life style.
I am down 35lbs, almost 4 pant sizes and I feel amazing. Better yet your information in both your books and your blog, not to mention all the wonderful recipes in your cookbooks have given me so much confidence. I am not guilt ridden every time I eat. On top if everything else, I have introduced six women to the "healthified" way. Now they are seeing success with all the info you provide too. I know I have already thanked you once. But I just have to thank you again. You are one of the best things that has happened to me in 2013.
So thanks again and I love you new keto-adapted book. It's the best be far. Thank you for all you do for your clients and thank you for everything you have done for me!"  – Shauna
Click HERE to start your journey to a keto-adapted diet!
POTASSIUM FACTS
One question I get all the time is "If I can't eat potatoes or bananas on your diet, how will I get my potassium?" People suffering from high blood pressure are wrongly informed to eat potatoes and bananas. Yes, they both are high in potassium, which is essential for heart health because potassium is an important intra-cellular electrolyte; it helps reduce blood pressure and heart rates by countering effects of sodium. BUT high carb foods cause your insulin levels to increase and as your insulin increases, so does your blood pressure. Insulin affects your blood pressure by causing your body to retain sodium. Sodium retention causes fluid retention. Fluid retention in turn causes high blood pressure, and can lead to congestive heart failure. So eating potatoes and bananas to help blood pressure is counter-productive.
Eating high carb foods eventually causes insulin receptors grow resistant to insulin. This causes a magnesium deficiency. In a healthy body insulin stores magnesium, but a lifestyle of high carb eating causes damaged cell receptors and magnesium can't get into the cells so it passes out of your body through urination. Not only that, but for every gram of starch you eat, it requires 42mg of magnesium to process it! Magnesium in your cells relaxes muscles. If your magnesium level is too low, your blood vessels will constrict rather than relax, which will raise your blood pressure and decrease your energy level (as well as cause headaches and migraines). So not only are potatoes and bananas causing more issues with blood pressure, they are causing a magnesium deficiency as well (restless leg is a common sign of a magnesium deficiency).
The banana is also high in fructose. Fructose is a sugar that can only be metabolized by the liver, which breaks down into a variety of waste products that are unhealthy for your body, one of which is uric acid. Uric acid drives up your blood pressure by inhibiting the nitric oxide in your blood vessels. Nitric oxide helps your vessels maintain their elasticity, so nitric oxide suppression leads to increases in blood pressure. The average American now consumes 70 grams of fructose EVERY day!
The common mis-perception that those are the only 2 foods with potassium. There are many foods higher in potassium (people just LIKE to eat those foods! lol). One healthier way to get potassium is a zucchini! A zucchini has more potassium than a banana and is full of vitamin C without all the sugar and starch to go along with it.
NUTRITIONAL COMPARISON (per cup)
Potato = 116 calories, 0g fat, 3g protein, 27g carbs, 2g fiber (25 effective carbs)
Banana = 134 calories, 0g fat, 1g protein, 35g carbs, 3g fiber (32 effective carbs)
Zucchini = 20 calories, 0g fat, 1.5g protein, 4.2g carbs, 1.4g fiber (2.8 effective carbs)
I'll stick with my zucchini and keep my blood sugar at a normal level.
Zucchinis are starting to invade my garden! I am about to play "ding dong ditch" with them on my neighbors porch. Here are some awesome ideas.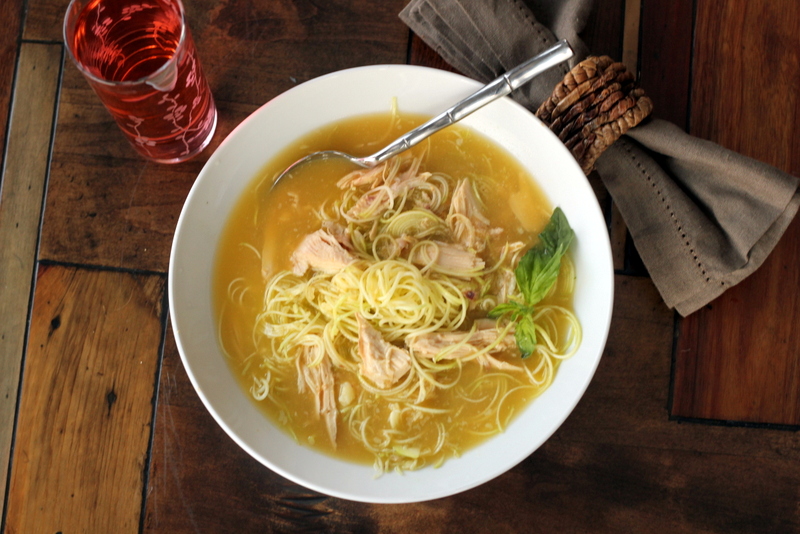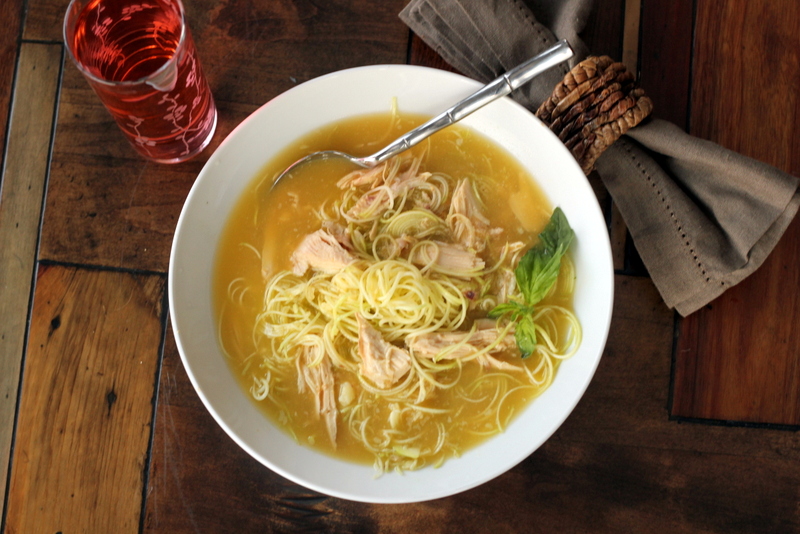 1. Zucchini "Pasta" using this handy dandy tool: Spiral Slicer
2. Grilled Prosciutto-and Zucchini Ribbons
4. Chocolate Zucchini Muffins, zucchini cupcakes and zucchini Twinkies