Testimony of the Day
"I have never been what I would consider overweight. I've always been in very good shape, very active and thought I looked pretty good for an "old guy" 

 A few years ago, my wife's friend Maria opened our eyes to alot of our food choices. We took baby steps and it's still a learning process, but we have turned over to a grain free, low carb, high fat diet and I can't believe the difference in my body composition. Of course I didn't change anything except for my diet and lost 16 pounds and look way leaner than ever before without having to even lift hard!!!
My workout routine is very limited and for a limited amount of the year. I only have time in the few winter months of November through March to workout and my workout routine is strictly using the resistance bands and some calisthenics which include pushups, pullups and a few other things. I was amazed at how effective it was and am completely SOLD on the eating plan!
I am definitely enjoying my food choices as well. What guy doesn't love that diet…I love my food and never feel hungry. I am in the best shape of my life and feel great. It's made a huge difference in keeping up with my kids and playing sports as I am still very active in sports. I can see for sure that it's not just all exercise, but a huge part is the diet and food options. Thanks Maria for being my wife's friend :)- Chad O."
I have many clients who do little to no exercise and still look amazing on a keto-adapted diet. Take for example Chad; he does about 15 minutes of band resistant training 5 days a week in the winter months. He only does it in the winter because he is very busy with work in the summer. To get the results like Chad, click HERE for easy to follow keto-adapted meals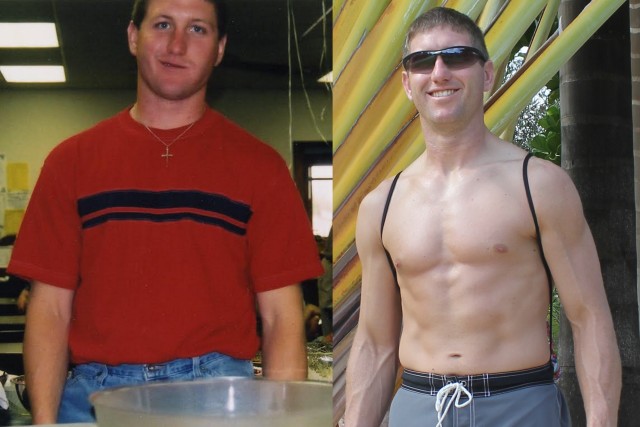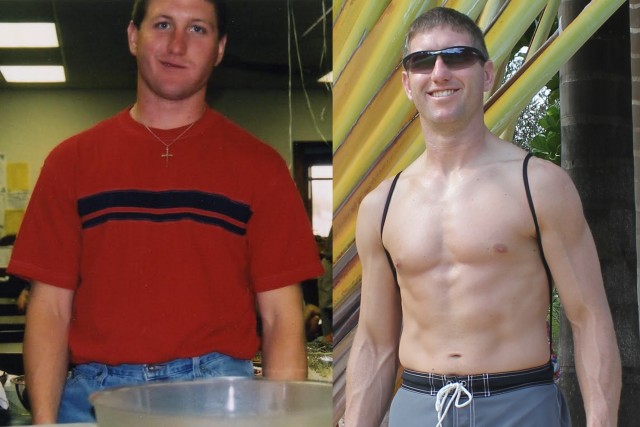 RAMEN
TOP Ramen Noodle Soup Ingredients: Enriched Flour (Wheat Flour, Niacin, Reduced Iron, Thiamine Mononitrate,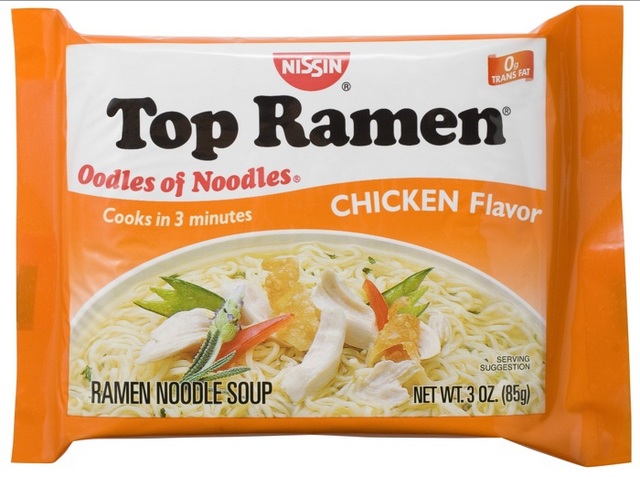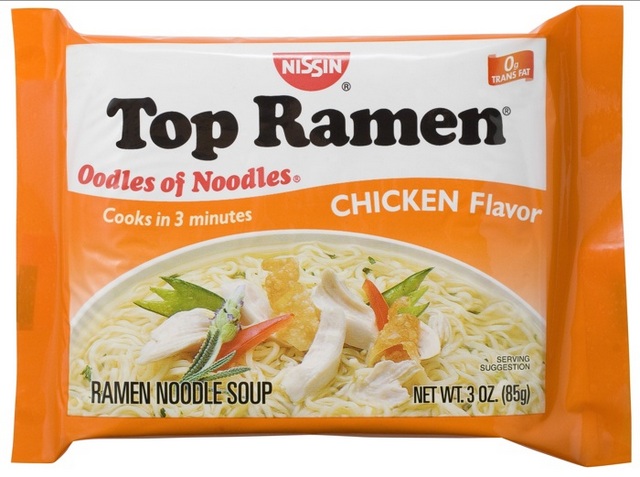 Riboflavin, Folic Acid)Vegetable Oil (contains One or More of Following: Canola Oil, Cottonseed Oil, Palm Oil) Preserved by Tocopherols and/or TBHQ and/or Ascorbyl Palmitate, contains Less than 2% of Salt, Sodium Tripolyphosphate, Potassium Carbonate, Sodium Carbonate, Sodium Alginate. Seasoning Mix: Salt, Monosodium Glutamate, Hydrolyzed Soy, Corn and Wheat Protein, Chicken Powder, Soy Sauce Powder (Wheat, Soybeans, Maltodextrin, Salt)Onion Powder, Garlic Powder, Spices, Chicken Fat, Calcium Silicate (Anticaking Agent)Celery Powder, Sugar, Dehydrated Leek, Turmeric Color, Autolyzed Yeast Extract, Citric Acid, Disodium Guanylate, Disodium Inosinate, Natural Flavors, Artificial Flavors.
MSG (an excitotoxin) causes damage to the neurons in your brain and has links to Parkinson's disease, Alzheimer's, Huntington's disease and many others. Children are very susceptible to this type of effect on their sensitive and growing brains. Excitotoxins excite the neurons in the brain too much. They become exhausted and die. Neurotoxins are also a main cause of seizures. The damage may not be seen until many years later. When this happens, our neurotransmitters responsible for focus, mood, and memory have a hard time finding and recognizing their receptors due to the inflammation of the membranes on the brain cells caused by the consumption of MSG.
Brain levels of the neurotransmitter dopamine (important for mood and focus) are lowered by 95% when you ingest excitotoxins. BUT what is even more disturbing, is that when you switch to eating 100% free of processed food, our brain remains unable to produce normal amounts of dopamine in the hippocampus (the part of the brain most responsible for consolidating memory). This is one reason for the high rates of ADHD and depression. To read more on Brain Chemicals, check out my book: Secrets to Controlling Your Weight Cravings and Mood
TBHQ comes from petroleum (think "lighter fluid"). It is banned in other countries. TBHQ keeps fats from going rancid, so you see it in a lot of foods that they want to have a long shelf life. It is considered an "anti-oxidant" BUT it can itself be oxidized into harmful molecules, like tert-butylquinone…causing a TIRED TOXIC LIVER (see chapter on the liver in Secrets to a Healthy Metabolism).
TBHQ also promotes production of quinone reductase, which is linked to cancer. TBHQ can cause a full range of reactions from asthma to anxiety, ADHD, insomnia, depression, tiredness, learning difficulties and children's behavior problems. This chemical is also found to effect estrogen levels…are you trying to get pregnant? or dealing with menopausal symptoms? I would avoid this like the plague.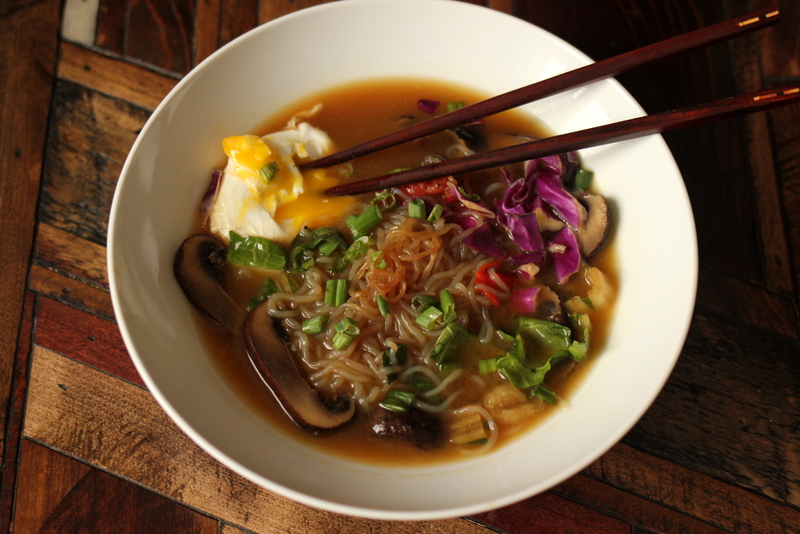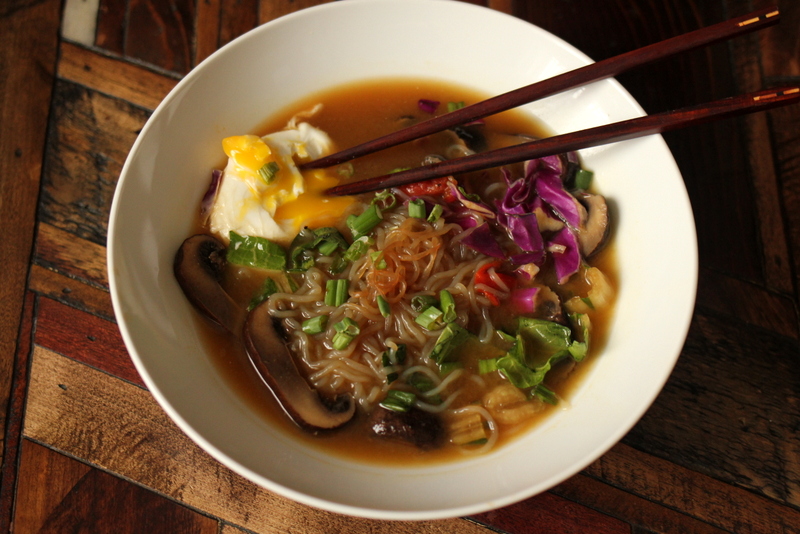 "HEALTHIFIED" Ramen
3 1/2 cups vegetable broth
4 cups zucchini "noodles" OR Kelp Noodles
2 tsp organic Tamari sauce (soy sauce)
1/2 tsp chili oil (or sesame oil)
1/2 tsp minced fresh ginger root
1 egg, lightly beaten
2 green onions, sliced
OPTIONAL: 4 soft boiled eggs, sauteed purple cabbage, mushrooms
Peel and "swirl" the zucchini using THIS TOOL: Spiral Slicer. In a medium saucepan combine broth, zucchini noodles, tamari sauce and ginger. Simmer, uncovered, for 10 minutes. Stir in chili or sesame oil. Slowly pour in the egg and stir for 30 seconds until the egg has cooked. Garnish with green onions. Makes 4 servings.
NUTRITIONAL COMPARISON (per serving)
Traditional Ramen = 190 calories, 26 carbs, 2 g fiber (24 effective carbs)
"Healthified" Ramen = 75 calories, 5.3 carbs, 1.4 g fiber (3.9 effective carbs)