Reuben Salad Kabobs
Have you ever been to New Orleans? I just came back from a great experience! I was there filming cooking videos and TV segments. Even though I don't drink nor stay up late, I LOVED IT! Live music can be found at 3pm on a Monday afternoon. AND deviled eggs are at most restaurants! Yahoo! Anyway, when I got back my fridge looked a little pathetic so I made these cute salad kabobs for a quick and easy treat!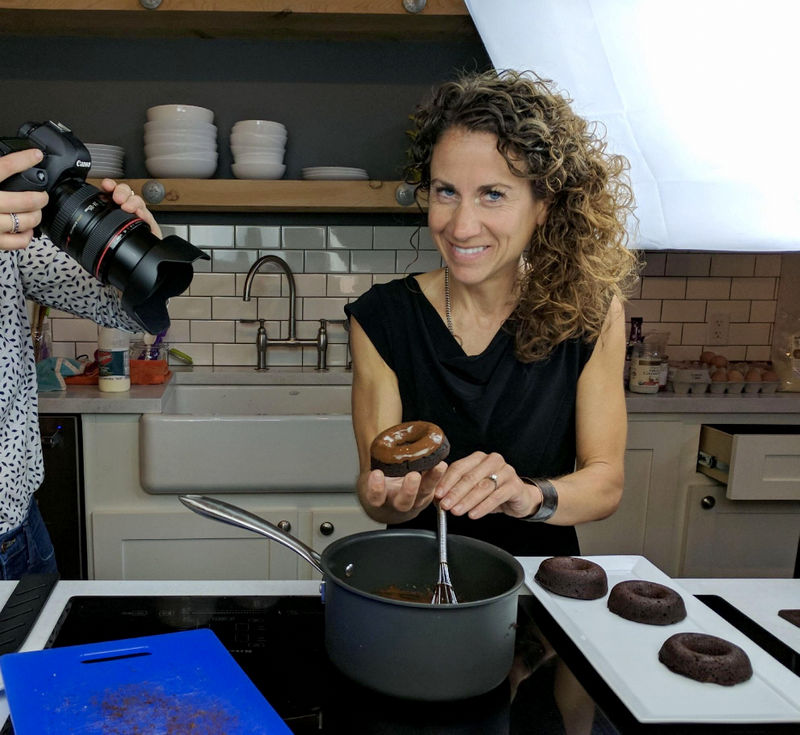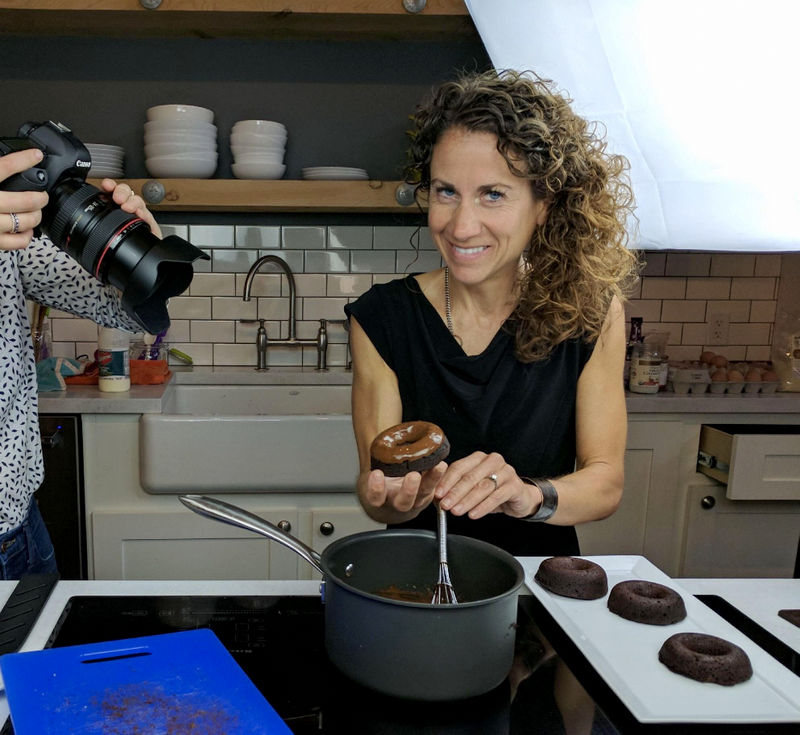 I love to make food fun and one way to get my boys to enjoy salads is to put them on a stick and let them dip the goodness into a tasty dressing!
I adore Reuben sandwiches and I often make them with my keto bread but I understand that not everyone likes to bake. Now that I am a busy mom I am all about quick and easy recipes but I also want them to taste good! These Reuben salad kabobs are not only cute, but they taste awesome too! Perfect to serve at a luncheon or brunch to impress your guests. This sugar free Thousand island dressing is amazing and tastes way better than bottled store-bought dressing!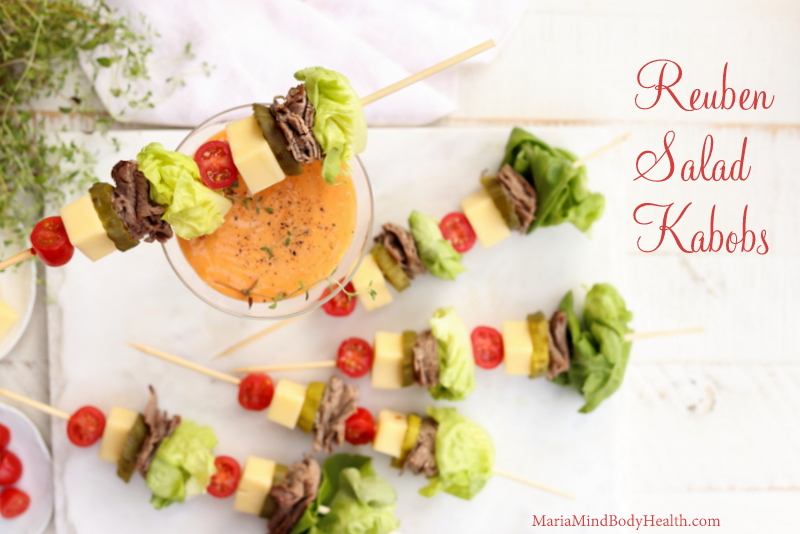 Reuben Salad Kabobs
Ingredients
1/2

head butter lettuce

cut into 1 inch squares

1

pound

roast beef or corned beef

shaved thin

A handful of cherry tomatoes

halved

8 ¼

inch

thick slices of dill pickles

1

cup

cubed Swiss cheese

DRESSING:

1/4

cup

mayo

I used Primal Kitchen

1/4

cup

tomato sauce

3

tablespoons

diced dill pickles

1

tablespoons

Natural Sweetener
Instructions
Make the dressing by placing the baconnaise, tomato sauce, dill pickles and sweetener in a bowl. Combine until smooth. Taste and adjust seasoning; adding salt or sweetener.

Cut the lettuce into 1 inch squares and thread onto wooden skewers. Fold the corned beef slice into 1 by 1 inch square and thread it onto the skewer. Thread on a dill pickle slice, cube of cheese and a ½ a tomato. Repeat layers. Repeat with remaining skewers. Place on a serving platter and serve with a bowl of dressing for dipping. Store extras in airtight container in the fridge for up to 4 days.

TESTIMONY OF THE DAY
 Thank you for your love and support!