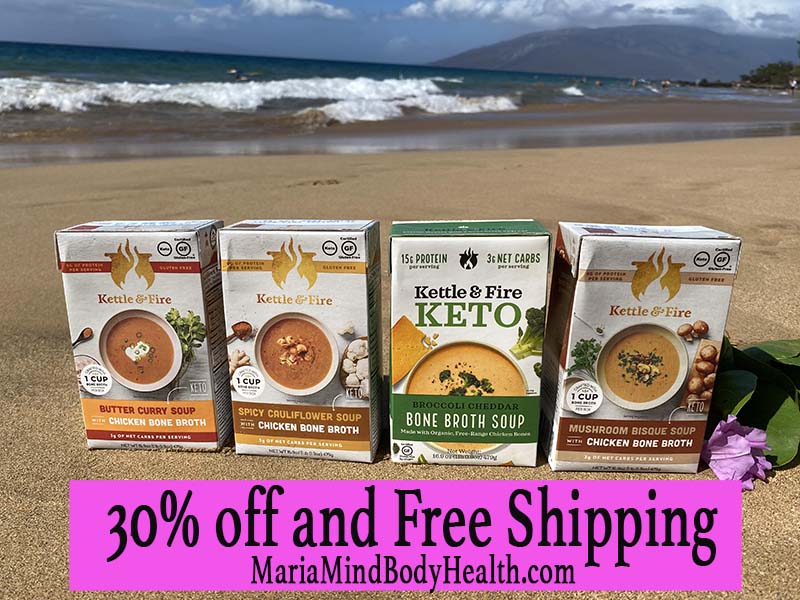 I have GREAT NEWS!!!! I am Introducing The World's First Keto Soups Powered By Bone Broth! Yes yes yes! Kettle & Fire's brand new keto friendly soups, powered by bone broth! Nutritious, delicious, and ready to eat in seconds.
Even in Maui, we are enjoying soup on chilly days! Yes, there are a few chilly days here!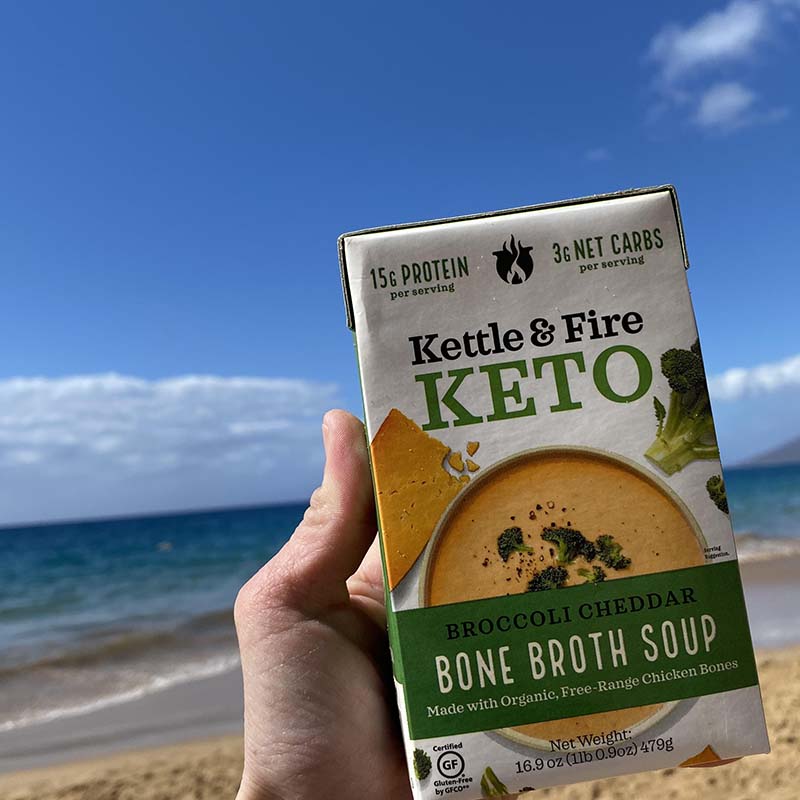 To help celebrate the keto soups launch, Kettle & Fire is offering a special exclusive discount to my readers! Just hurry, these are selling FAST and they have limited quantities available.
I don't often recommend things that come in a package, however Kettle and Fire is one company that does Keto right! They truly care about what we are putting into our bodies to fuel them properly AND while making it delicious! With Kettle & Fire's keto soups, sticking to the diet becomes magically effortless!

Reasons to LOVE Kettle and Fire Soups:
You can choose from a variety of mouth-watering delectable options, all bursting with flavor s

o you can actually look forward to eating tasty foods!

If you don't have a lot of time to spend in the kitchen, these keto soups are ready to eat in seconds. Perfect for on-the-go lifestyles.
All of the soups are 100% keto friendly – (less than 3 net carbs per serving, high in good fats so you don't have to worry about carb counting)!
Are made with REAL foods, organic ingredients, and high quality bone broth, s

o you get all the nutrients you need to look and feel your best!

Discount Offer CTA:
Get up to 30% off + FREE shipping on your keto soups order

Discount automatically applied at checkout

Offer valid for

1-week