Easy Baked Chicken Wings
I have GREAT news!!! Butcherbox now has wings! Yes! Organic wings mailed right to your front door! Click HERE to order organic WINGS to your front door!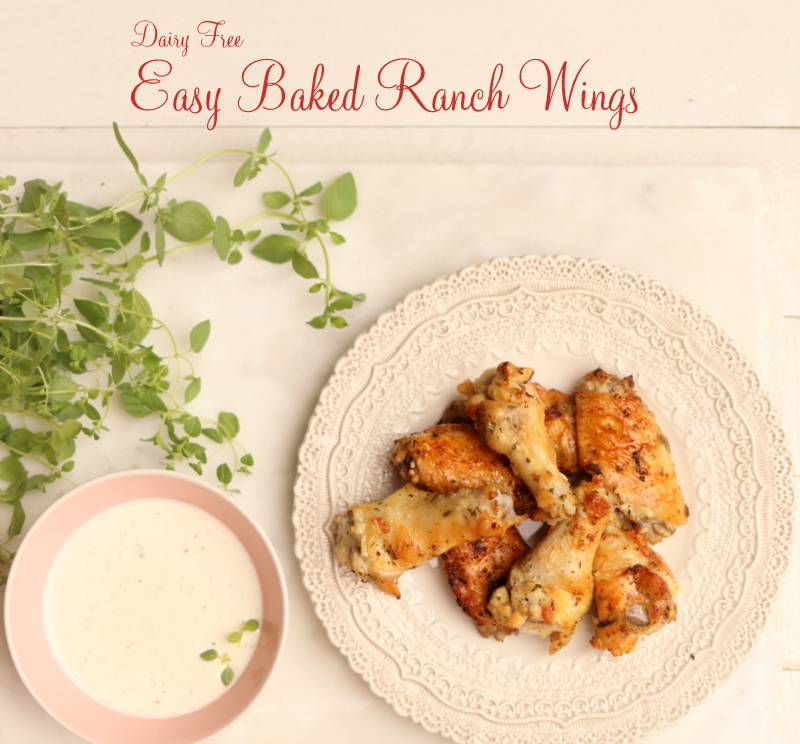 One of my son Kai's favorite snacks is chicken wings! And my boys love anything dipped into Ranch Dressing! So I married the two and made Easy Baked Ranch Chicken Wings!
I once was very intimidated to make chicken wings but after the first time I made them I was shocked at how easy it was which is why I wanted to make this video for you!
I am not a gadget girl so when Craig gifted me a Smart Oven, I didn't think I would use it. Oh boy, was I wrong! I use it everyday! I love that it heats up in no time, yet it doesn't heat up the whole house! My Smart Oven also has an AIR FRYER! To find my beloved Smart Oven click HERE. 
Easy Baked Chicken Wings
Ingredients
5TBS Marias Ranch Dressing Seasoning (see ranch dressing recipe)
3 tablespoons melted coconut oil or bacon fat
For serving:
Instructions
Preheat the oven to 450°F.
Place the chicken wings or drummies in a large bowl. Pour the melted oil or fat over them and turn to coat the chicken. Then sprinkle the seasoning on all sides and turn to coat. Place on a rimmed baking sheet.
Bake for 20 to 25 minutes or until chicken is cooked through and no longer pink inside. Meanwhile make the easy dairy free Ranch dressing. Serve with ranch.
Store extras in airtight container in fridge for up to 4 days. To reheat place on a baking sheet in a 400°F oven for 5 minutes or until heated through.
TESTIMONY OF THE DAY
"Hi Craig and Maria,
I just wanted to thank you! I am following your recommendations and seeing wonderful results. My weigh loss had stalled. Now I am down 30 pounds since the end of March with keto and fasting. 60 more to go.
I started experimenting with keto about a year ago. Back then I found your site and purchased your keto 101 webinar. Then I went on a research journey all around keto land on the web and in books. After all of the research and rabbit trails and misinformation (eat tons of fat!!!??? – no sorry but that can't be right for me; carb ups?? No I am pretty sure that's not keto) guess where I landed? Back to keto-adapted.com. You rock! Best keto advice, support and help out there.
Please accept my sincere thanks and appreciation for your work. It is saving my life! Blood glucose is now normal and blood pressure is great. Got of Blood Pressure meds this week!
Love your cooking videos! I have ribs in the crockpot today! Nom nom!!! I am looking forward to someday reaching out to you to tell you I am at goal weight and asking for some advice to maintain." – Pat