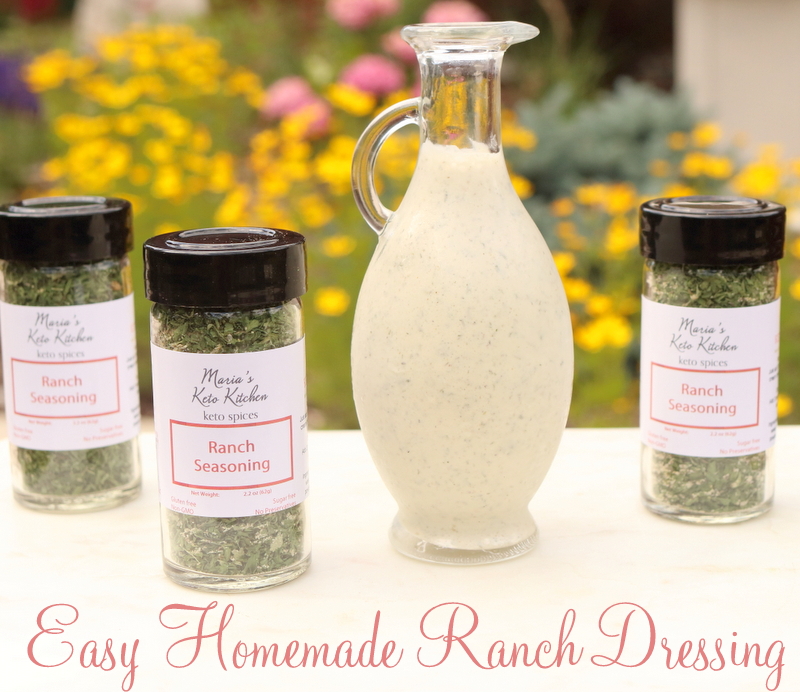 One comment I get daily is that "I am a busy working parent and I do not have the time to make healthy meals for my family." I can relate, honestly I can! Craig and I work non-stop and we also home-school our 2 cuties. There are many days that I do not feel like cooking and that is why I plan ahead. I also have found many tricks to make the ketogenic lifestyle easier. One of my tricks is that I have my keto spices all made up in jars but I know that even takes time to prepare. So Craig and I listened to your requests and started a spice line called Maria's Keto Kitchen.
The Taco Seasoning has been quite a hit with everyone! And you asked for it… we now have a healthy Ranch Seasoning blend!
We love ranch dressing but I have been unable to find one at the store that doesn't have canola oil or some sort of sugar. Even the brands that are in the refrigerated section are filled with junk. Not to mention they are about $5 a bottle! Check out this video I made on how easy it is to make your own dressing to have in the fridge for easy keto meals.

We love this dressing on chicken wings, salad, slow cooker ranch chicken, even our keto hamburgers! It also tastes great on my Keto Loaded "Fries" from my Keto Comfort Foods Cookbook!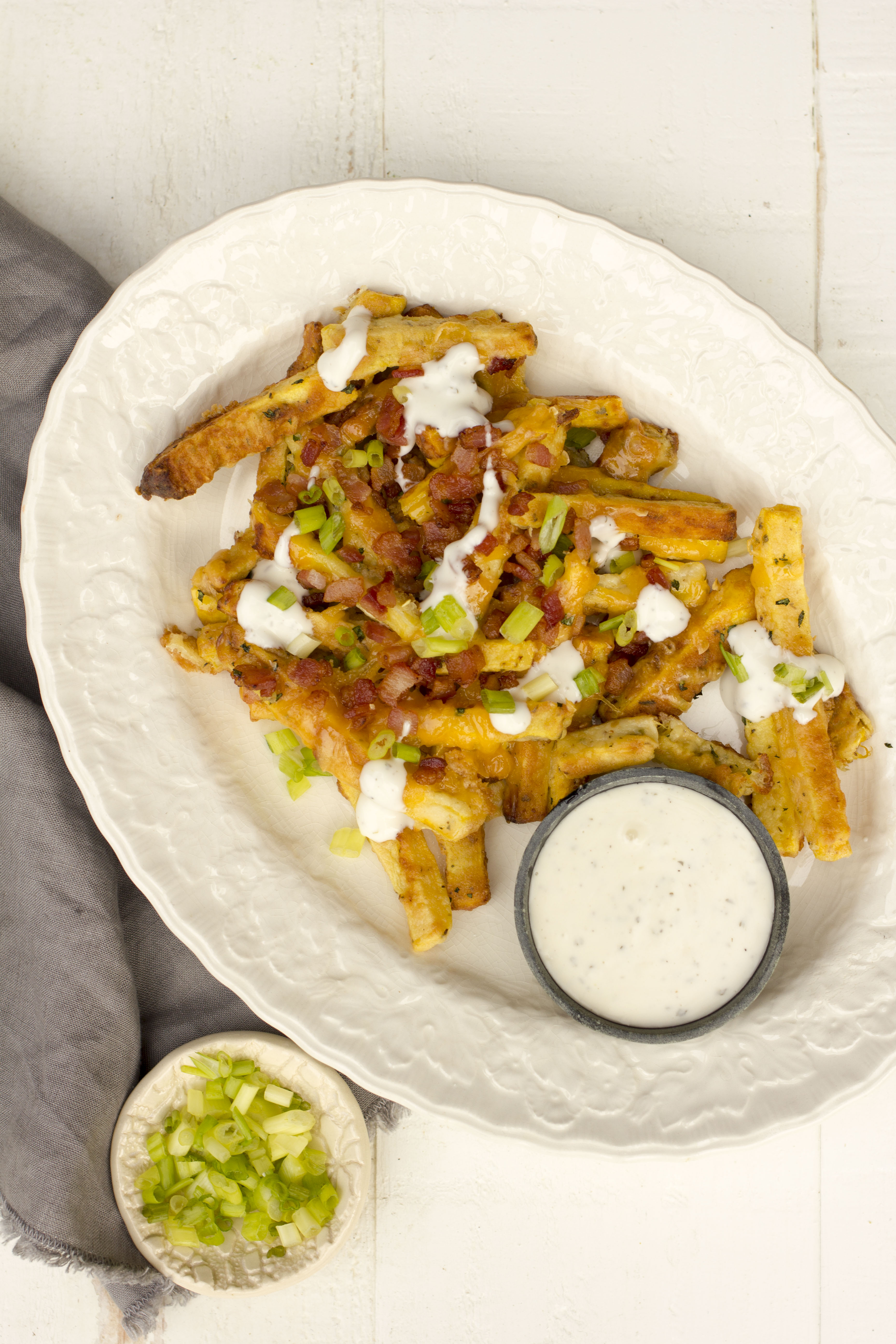 Craig did the math for all of us and found out that 1 jar will make you 12 jars of ranch dressing! That is quite a savings!
These cute jars come in a box of 3 and make great gifts for your keto friend! Click HERE to order them today!
We can't thank you enough for your love and support!

Easy Homemade Ranch Dressing
Ingredients
1 (8 ounce) package cream cheese (Kite Hill if dairy free) (OR mayo)
Instructions
Place all the ingredients in a blender and puree until smooth (or see my video on how to do it without a blender). Place into an airtight container in the fridge for up to 7 days.
Notes
Nutritional Information:
71 calories, 6g fat, 2g protein, 1g carbs, 0g fiber
TESTIMONY OF THE DAY
I LOVE messages like this!!!
"We are blessed to have found your books to guide our keto journey. 1 year in with forever to go! This is 200 pounds of weight loss. – Lena"
Thank you for your love and support!