Keto-Adapted
Do you  have your copy of Keto-Adapted yet!  It has tons of amazing information about how to eat this way and why it is so healthy.  Here is a great review by Dr. Michael Tremba.  Thanks Dr. Tremba!

Thank you so much for your love and support!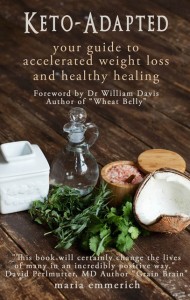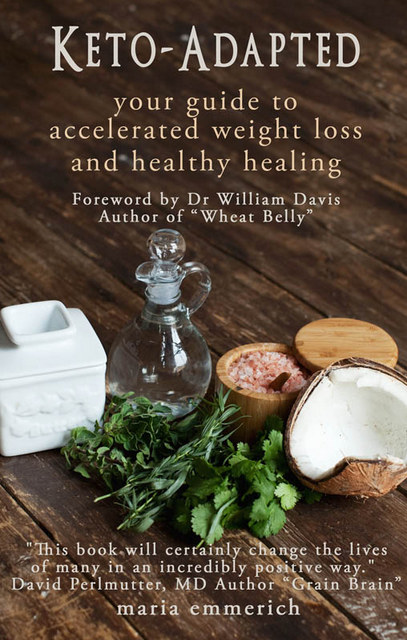 Testimonies of the Day  
30 Day Accelerated Testimony:"A BIG THANK YOU MARIA! I for the first time in years feel clean. By clean i mean my mind, my energy, my body, the best way to describe it is cleansed. My irritability is gone and I am finding myself so grateful, grateful for my wonderful life, my terrific kids and amazing supportive husband. I have always been blessed with these things but I am just now consciously connecting to myself and my life. The funny thing is I didn't even know that I wasn't. I am truly amazed how in a little over 2 weeks your life, health and prospective can change. Thank you Maria for your kindness and passion to teach. Torri
Ps; down 13lbs in 15 days, 17 more till I reach my goal weight of 120lbs."
Diabetes Testimony: "I had to go to the Dr today as I have bronchitis. The Nurse asked what was I doing as I had lost 12 pounds and my BP was down. She asked about my Diabetes meds and I told her I had stopped them. My A1C was 5 and when I was on meds it was 7. I told her I found Maria Mind Body Health and have been following her. My Dr was Really impressed." – Stephanie
Photo Testimony: For most of my life I was a healthy weight, until I got in my 40's something happened, I swelled up like Veruca Salt from Willie Wonka (the girl who eat the gum & turned into a round purple ball). For close to 10 yrs I was having digestive problems, nausea, bloating, swelling/inflammation all over my body, rashes that dermatologist could not cure. At the end of 2012 I started to read the book Wheat Belly – Lose the Wheat, Lose the Weight. Kicking & screaming I did something I never thought I would do & changed my diet. Gone would be my 3-4 x a week of pasta, burgers, sandwiches, rice & sweets & switched it up for food items most Puerto Ricans don't eat. I never eat a cauliflower in my life before the fall of 2012. Although I knew I needed to lose the weight, the weight loss was the furthest from my mind. I just wanted to feel better. I lost 25 lbs & a ton of inches – I didn't think to measure myself. I lost the majority of the weight in the first 2 months. All that to say …dump the wheat. My next goal is to strengthen & tone. Body World @ the Museum got me worked up today. There are still plenty of people & things in this life that I want to enjoy. Gotta do this!" – Ivette
Click HERE to get your 30 day meal plans to get you off medications and start your transformation!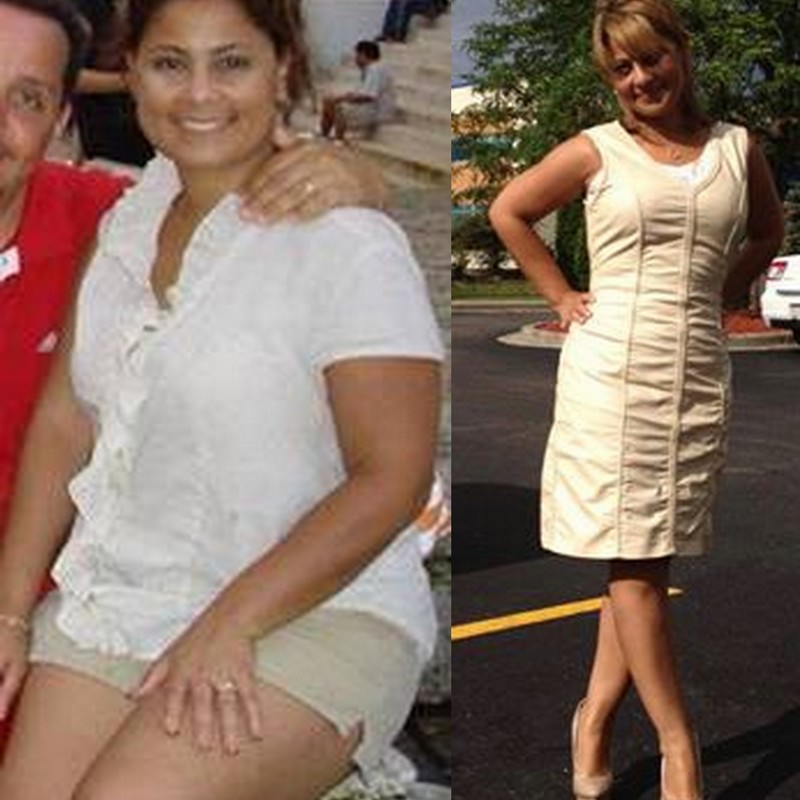 Maria's Favorite Things Giveaway!
Today I am giving away a Jillian Michaels workout DVD!
Click HERE to find my favorite exercise equipment and workout recommendations.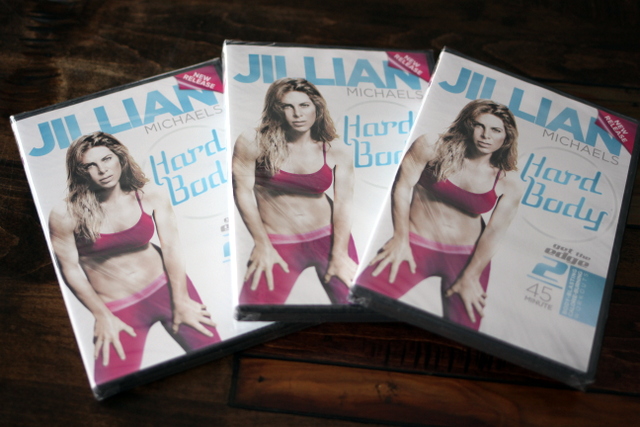 All you have to do is 3 things:
1. "Like" Maria Mind Body Health on Facebook and share Maria Mind Body Health on your Facebook wall.
2. Share Maria Mind Body Health with your family and friends!
3. Leave a comment below on what is your favorite way to move your body.
I will pick 3 winners on May 21st and post on Maria Mind Body Health fanpage. Good Luck!
The winners are…. Tracey DiPietro Mangold, Paulette and Lisa Conzalez! Congrats!


SALT and ENERGY
When clients first adapt this lifestyle, one of the first side effects is a rapid improvement in insulin sensitivity.  Eating low carb starts to banish insulin resistance and causes insulin levels to fall quickly.  And as insulin falls, the kidneys begin to promptly release fluid.  One common complaint I get from clients when they first adopt this lifestyle is that they are up in the middle of the night urinating more than usual. I explain that this will go away eventually and it is good, but there is some bad news that comes along with it. The good news is that when you release that excess fluid, fat oxidation becomes easier. The bad news is as the extra water goes; it also removes essential sodium and electrolytes.  When sodium levels fall below a certain level, which can happen quite fast, there are some undesired side effects such as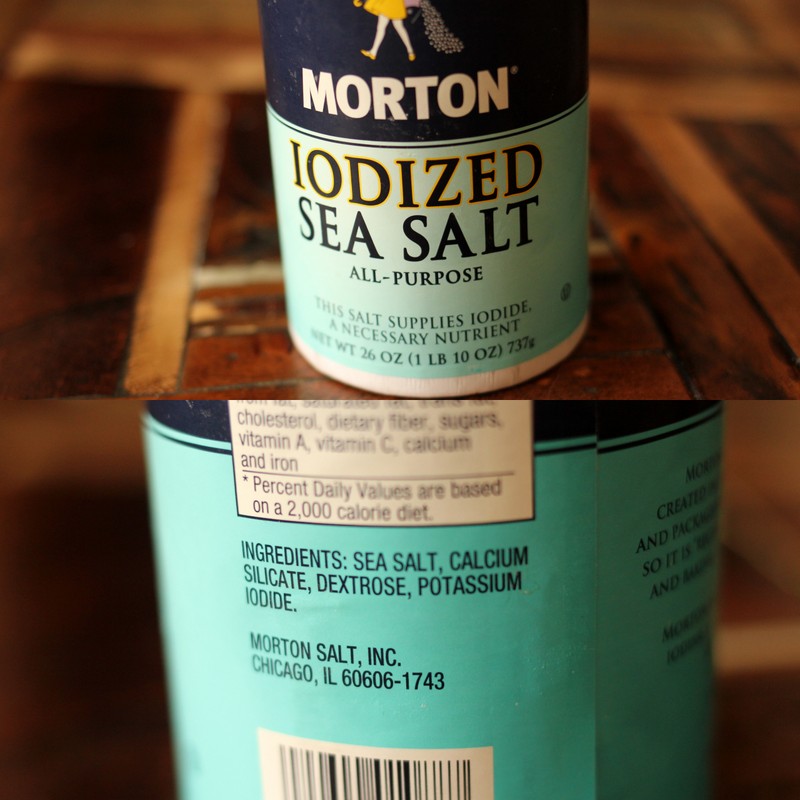 headaches, low energy, dizziness and cramping. When you first start your well-formulated low carb lifestyle and you notice if you stand up quickly and get dizzy or feel faint, you are dehydrated! Just drinking water isn't going to work like is would with a high carbohydrate diet. You need to add more sodium! You can add more salt to your food, drink bone broth or take sodium tablets. Salt is not the evil nutrient that your doctor warns you about. You've got to start thinking differently.  Just like understanding that eating more fat lowers your cholesterol, understanding that a well-formulated low carb diet requires more a lot more sodium.
In addition to drinking broth, I suggest you get some Celtic Sea Salt. Himalayan Salt will also work. Throw out your typical store bought salt and replace it with these. Not all salts are created equal. The photo above shows how some even have SUGAR~! Once you start using real quality salts like Celtic sea salt or a salt block, you will notice the "chemically" taste the next time you are at a restaurant that used table salt (which is why I bring my own!).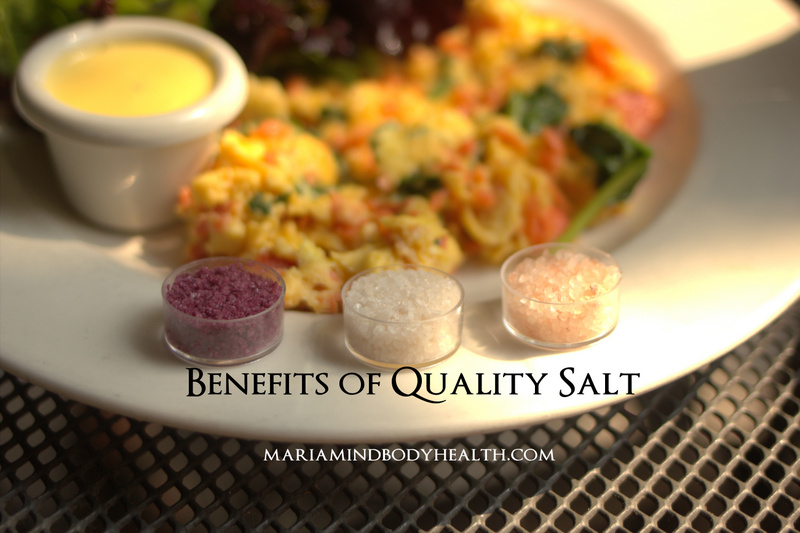 Salt blocks use salts have been harvested either from ancient sea beds or made by evaporating sea water with high mineral content and contain about 70% of the sodium of regular salt (which has been refined, bleached and processed until it is pretty much pure sodium chloride, often with anti-caking agents added).  The other 30% is other minerals and micronutrients (including iodine) found in mineral-rich seas.  I greatly prefer these salts taste-wise to regular salt, it is well worth the extra bucks. To get the sea salts I prefer, click HERE. 
Serve with Iced Peach Tea!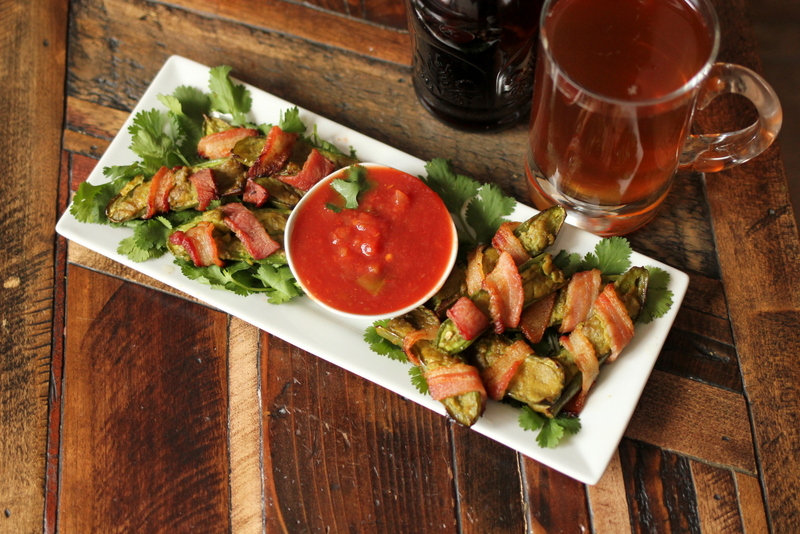 Primal Jalapeno Poppers
Ingredients
36 jalapeño peppers
8 oz GUACAMOLE
1 tsp Celtic sea salt
¼ tsp fresh ground black pepper
1 clove roasted garlic (I always keep extra garlic I slow roasted in my slow cooker in my freezer)
18 strips bacon
OPTIONAL ADDITIONS:
Cilantro, chives, other herbs
Instructions
Preheat oven to 375 degrees F.
Wash the peppers.
Cut off the stems and make a long slice down one side of the pepper.
Clean out the insides of the pepper.
Leave more of the pith if you want a hotter pepper.
Make sure to not touch your eyes... the oils are all over your hands and will burn.
In a medium sized bowl, mix the cream cheese OR guacamole, salt, pepper, and garlic. Add any herb that you desire.
With a butter knife, stuff the peppers with the cream cheese/guacamole mixture.
Cut the strips of bacon in half and wrap one half strip around each stuffed pepper and secure with a toothpick.
Bake on a slotted pan for about 25-30 minutes or until bacon is fully cooked.
Let cool slightly before eating.
Notes
NUTRITIONAL COMPARISON (per serving)
Traditional Poppers = 140 calories, 8g fat, 3g protein, 14g carbs, 1g fiber
"Healthified" Poppers = 92 calories, 6.9g fat, 4.5g protein, 4.1g carbs, 2g fiber

66% fat, 18% protein, 16% carbs
 This lifestyle is great for kids too!
"My four year old daughter is 10 days into eating keto-adaped. I decided after repeated trouble with attitude, listening, and increasing bad anxiety to change what she was eating. Also my daughter has had very dry skin and KP which I read could be related to gluten sensitivity. I was having so much trouble controlling my daughter she was so hyper, unfocused, and having bouts of anxiety. Anxiety with a four year old seemed so strange to me because we are very scheduled and nothing has changed in our lives.
On the first day of eating Keto she was resistant but I just asked her to try everything on her plate to see what she liked. She is extremely picky. She tried everything ate a few bites of chicken and wouldn't eat anything else. On the next day we had a hard detox day. She asked for sugary treats all day! She even said I just need a piece of bread and pleaded with me to give her some. It is kind of sad to see a small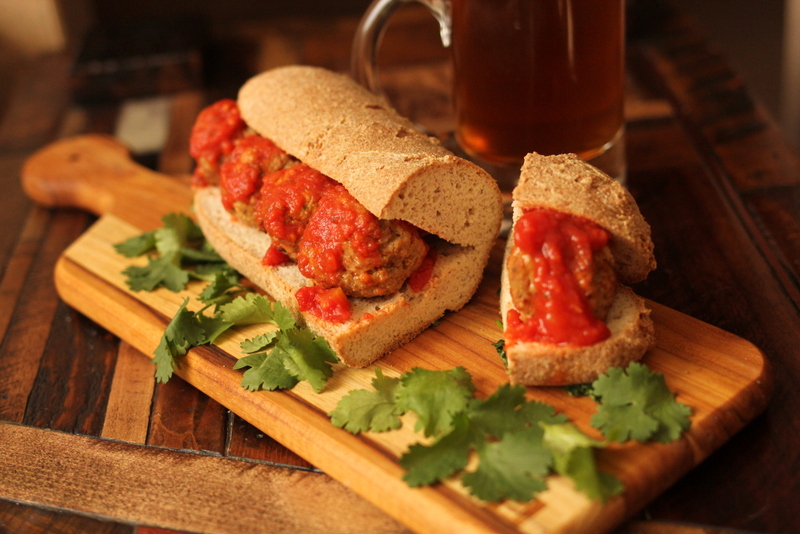 child that addicted to sugar. Having gone through my own sugar addiction two years ago before becoming Keto I knew what she was going through but we kept up and I made her Maria's "Amazing Bread" she loved it!!!! It was our first milestone on day 3 we noticed a big difference in her hyperactivity. She was much calmer and her teachers both remarked on her excellent behavior. The improvements have continued and my picky eater is trying everything now because her taste buds aren't constantly looking for a sweet taste. I'm so happy with all of our progress and her dry skin and KP are nearly gone!! 
Thanks Maria for all of your free info and books you provide to everyone!!" – Amanda
 The AMAZING BREAD that Amanda is writing about can be found in my new combined cookbook: The Art of Healthy Eating.