Testimony of the Day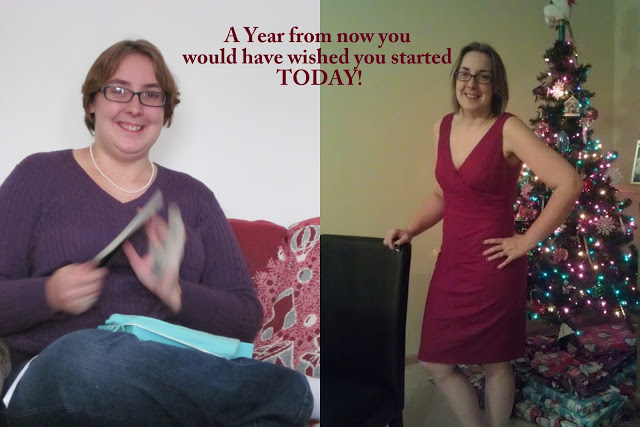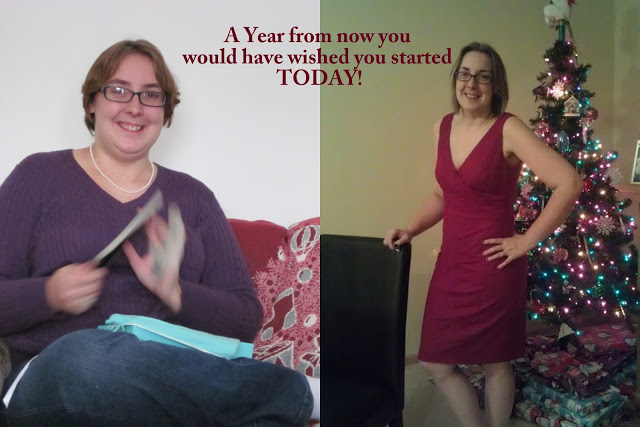 Leah lost 60 pounds from when we started in February!  No gimmicks, just eating right!
"Dear Maria,
I had to write to tell you just how much you have changed my life. When i came to you for a consultation I was at the heaviest I had ever been in my life. I was depressed, and scared for my health. Seeing my Mom go through a stroke at age 57 , I guess you can say "scared me straight." I had been checking out your blog on and off for quite a while before I finally decided that I HAD to make a change, and I felt compelled to seek out your help. I was nervous, scared, and excited. I had tried so many different methods of weight loss over the years that I wasn't sure if this was going to work or not. Never in my wildest dreams did I think that my life would be transformed the way it has been because of all you have taught me.
When I first met with you, we found numerous health concerns, besides being obese, I also had a high estrogen level, sinus issues, severe eczema, asthma, intense cramps during my period, episodes of severe heartburn, and gas and bloating. Through all the changes you suggested, and all of your amazing support I am so thrilled to say all of these things have disappeared  and on top of that I have lost 60 pounds, and I am still losing! I feel incredible, and I couldn't have done it, and keep doing it without you. Even after our month has been done you have continued to be my number one supporter.
Whenever people ask how I am doing it, I sing your praises. Many have asked to see before and after photos of me, and when I finally agreed, I was in shock.  I knew I had lost the weight, but actually seeing it was unbelievable.  I will never let myself get that size again.  I not only feel great physically, but for the first time in my life I am happy and confident in my body, and I'm healthy!  You not only know what you are doing, you know what people need as far as caring and support. A million thank yous,
Leah
If you too want to start healing your body, click HERE for a consult. With the right diet and supplement plan, you can feel like a new person!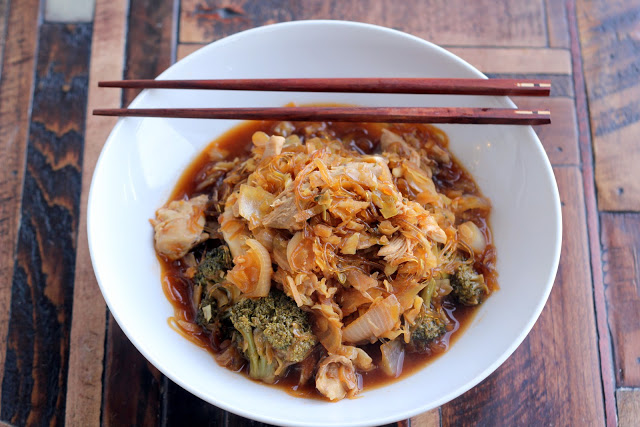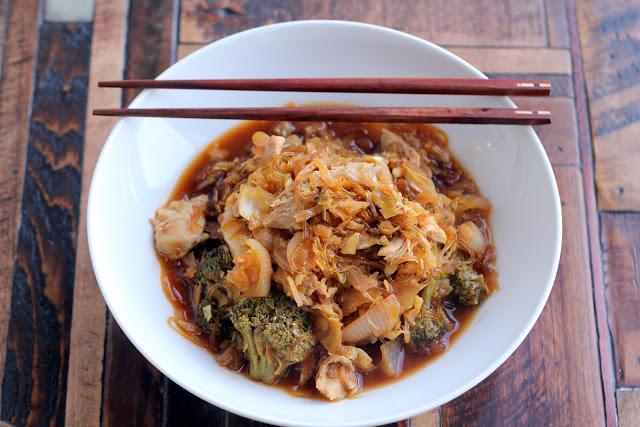 "HEALTHIFIED" YAKISOBA CHICKEN
1/2 tsp sesame oil
1 TBS coconut oil
2 cloves garlic, chopped
4 (8 oz)  chicken thighs – cut into 1-inch cubes
1/2 cup coconut aminos OR wheat free Tamari sauce (fermented soy sauce)
2 TBS hot sauce (such as Franks)
1/2 teaspoon stevia glycerite (optional)
1 small onion, sliced lengthwise into eighths
1 medium head cabbage, sliced into "noodles"
OPTIONAL: peanuts for garnish, sauteed broccoli
In a large skillet combine sesame oil, and coconut oil. Add garlic and stir fry another minute or two. Add chicken and stir-fry until chicken is no longer pink. Add in the Tamari sauce, hot sauce and stevia glycerite. Remove mixture from pan, set aside.
In the emptied pan combine the onion and cabbage noodles. Stir-fry until cabbage starts to become soft. Stir in the remaining Tamari sauce, add the chicken mixture to pan and mix until well combined. Makes 6 servings.
NUTRITIONAL COMPARISON (per serving)
Traditional Yakisoba = 395 calories, 4.8g fat, 40.7 carbs, 3g fiber, 26.3g protein
"Healthified" Yakisoba = 317 calories, 13.9g fat, 1.5 carbs, trace fiber, 43g protein