The BEST Protein Sparing Bread Recipe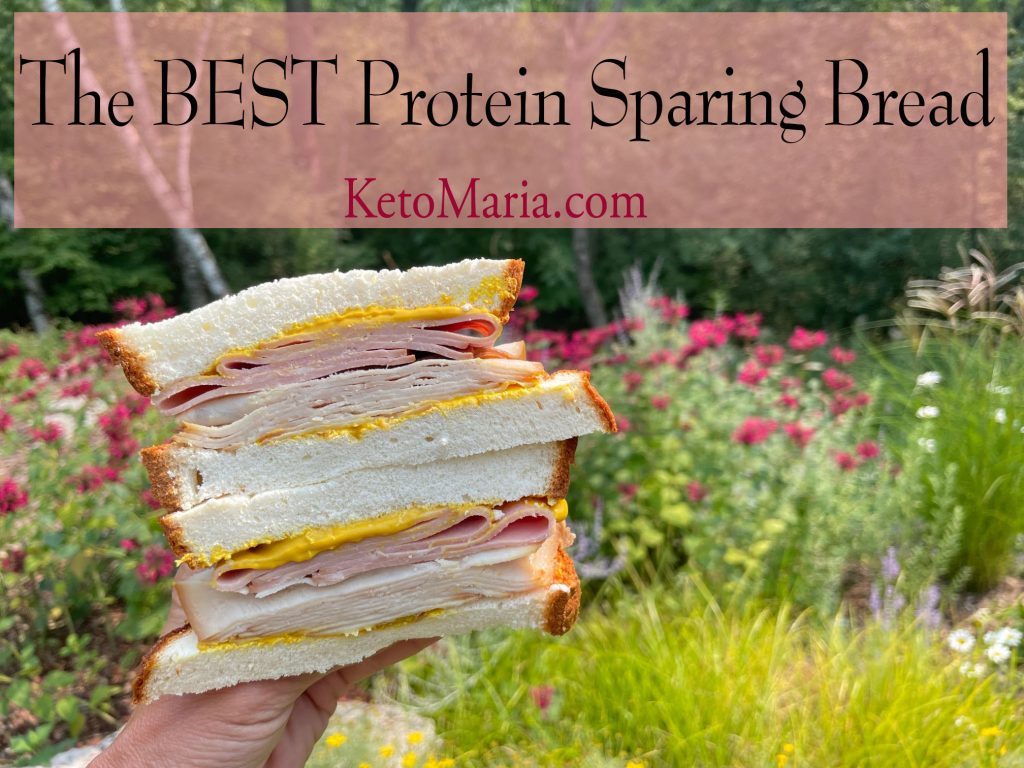 I am a minimalist in all aspects of my life. I cut my own hair, I wear the same clothes, I like things simple! That's why I still love my 2 ingredient protein sparing bread and I have been eating it for over 15 years.
However, I do understand that my 2-ingredient protein sparing bread has a tough crust so when someone is new to this keto lifestyle or the protein sparing diet, they want a delicious protein sparing bread to help them enjoy the foods!
On my private Facebook group called KETO (which you can join HERE), a lot of my friends have been experimenting with my protein sparing bread and this recipe is the BEST protein sparing bread modifications ever!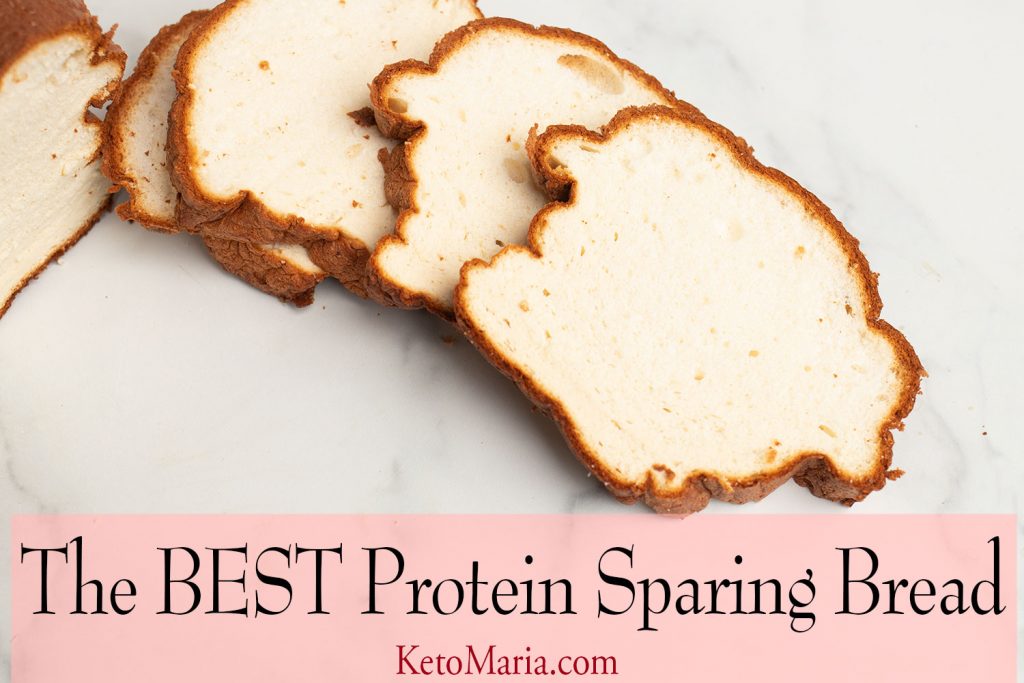 If you miss bread on your keto diet, you must try this protein sparing bread recipe! It will blow your mind!
My keto family did a blind taste test and everyone agreed that this recipe is by far the BEST protein sparing bread recipe ever!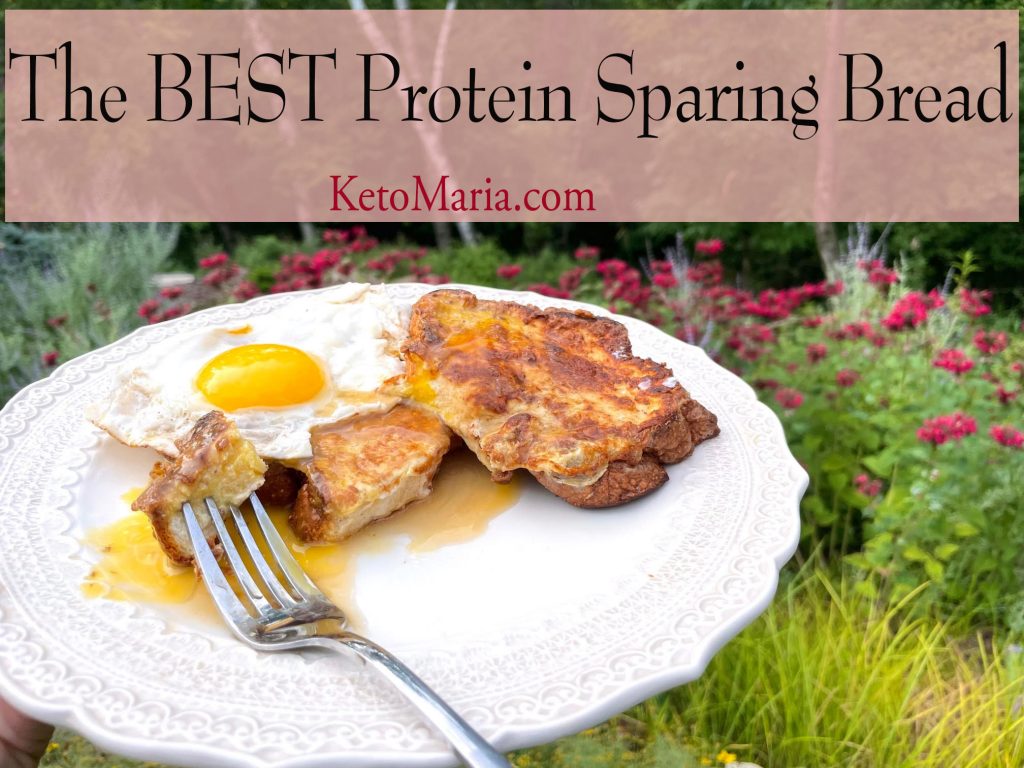 If you are wondering what the protein sparing modified fasting diet is, I am holding a class this October! This protein sparing modified fasting class will leave you fueled with information on why the protein sparing diet helps accelerate weight loss and lowers insulin resistance. The science is so eye opening!
Some interesting facts you will learn in this protein sparing class:
Why am I in ketosis but not losing weight?
What are the different types of fasts and the pros and cons of each?
The biology of what happens when you eat protein and what happens when you eat fat.
How many days can you do protein sparing modified fasting days?
What to eat for protein sparing modified fasting days and what to eat on non-protein sparing days.
How to activate brown fat, supplements can help!
What desserts to have on protein sparing modified fasting days.
How to incorporate protein sparing modified fasting days.
How many calories do I need?
What are your personal macros for protein sparing modified fasting days?
MISTAKES that people make when doing protein sparing modified fasting.
And much more! This class will make you look at your keto diet much differently and understand how to eat a healthy lifestyle. It will also give you the tools to help you achieve your weight loss goal and much more.
This may be our last class we do so make sure to get your spot!
WHEN: October 9th from 1PM-3PM central time.
WHERE: My home (limited availability) and ONLINE by Webinar!
NOTE: Everyone (both online and in our home) will receive a video of the class the day after.
BONUS! Online Webinar attendees get a free month of Silver membership to Keto-Adapted.com!
And once the CLASS IS OVER, YOU CAN GET THE VIDEO!
CLICK HERE to sign up for the online class!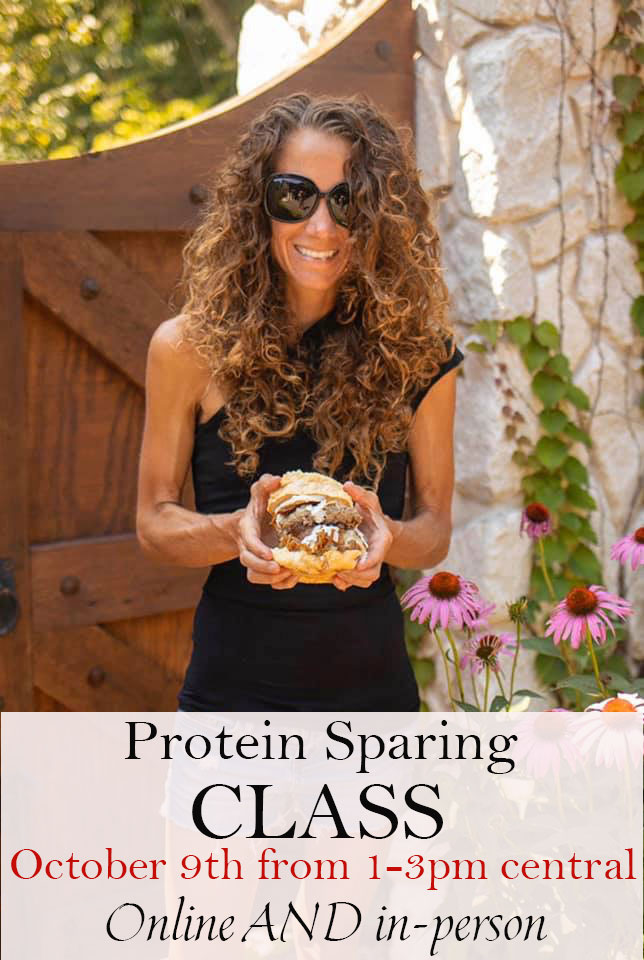 The BEST Protein Sparing Bread Recipe
Ingredients
12

large

egg whites

separated from whole eggs

1/4

cup

powdered Allulose

1-2

tablespoons

Nutritional Yeast

1/2

teaspoon

Redmond Real Salt

1/2

teaspoon

cream of tartar

to help stabilize the whites

1

cup

unflavored egg white protein

Primal Kitchen Avocado Oil Spray

Optional: Add back in 1 tablespoon egg yolk powder

improves texture and flavor, but adds fat.
Instructions
Preheat the oven to 325 degrees F.

Separate the eggs (save the yolks for another recipe like my keto ice cream, hollandaise, mayo or lemon curd), and place the whites into a large bowl or stand mixer. Add the allulose, nutritional yeast, salt and cream of tartar if using and whip the whites for a few minutes until VERY stiff.

Turn the mixer to low and gently mix the egg white protein powder into the whites.

Grease a bread pan with Primal Kitchen Avocado oil spray and fill with protein sparing Wonder Bread mixture.

Bake for 30 minutes or until golden brown. Turn oven off and leave bread in the oven for 15 minutes to avoid the bread from falling.

Let completely cool before cutting or the bread will fall. Cut into slices.

Store leftovers in the fridge for up to 4 days or in the freezer for up to a month.

OPTION: Make bread into 18 buns on a greased cookie sheet bake for 13-15 minutes.
Nutrition
Calories:
33
|
Fat:
0
g
|
Protein:
7
g
|
Carbohydrates:
1
g
|
Fiber:
0.1
g
|
P:E Ratio:
7.8
TESTIMONY OF THE DAY
"This is Maria's protein sparing bread!! With some sliced flat iron steak. My husband said the bread gets better every day and he's asking for mor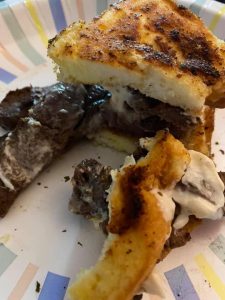 e! We browned the bread in garlic and butter then added meat and Havarti cheese! He said it's the best sandwich he's had in years!
He has MS and leukemia. He spent 3 months in the hospital/nursing home in 2020 when a major MS relapse left him paralyzed. This is the BEST he's looked in 5 years! He regained use of his legs later in the year…but he was very slow and unsteady! His gait is better. I don't know if keto improved that or not …but all around he's doing great! He started keto in March of this year! Both regular MD and neurologist recommended Keto … they specifically recommend Maria Wojcik Emmerich they have her cookbooks in the office!" – Rebecca
Most people I consult are doing keto totally wrong. Get fast results with the my NEW Keto Packages!