Protein Sparing Wonder Bread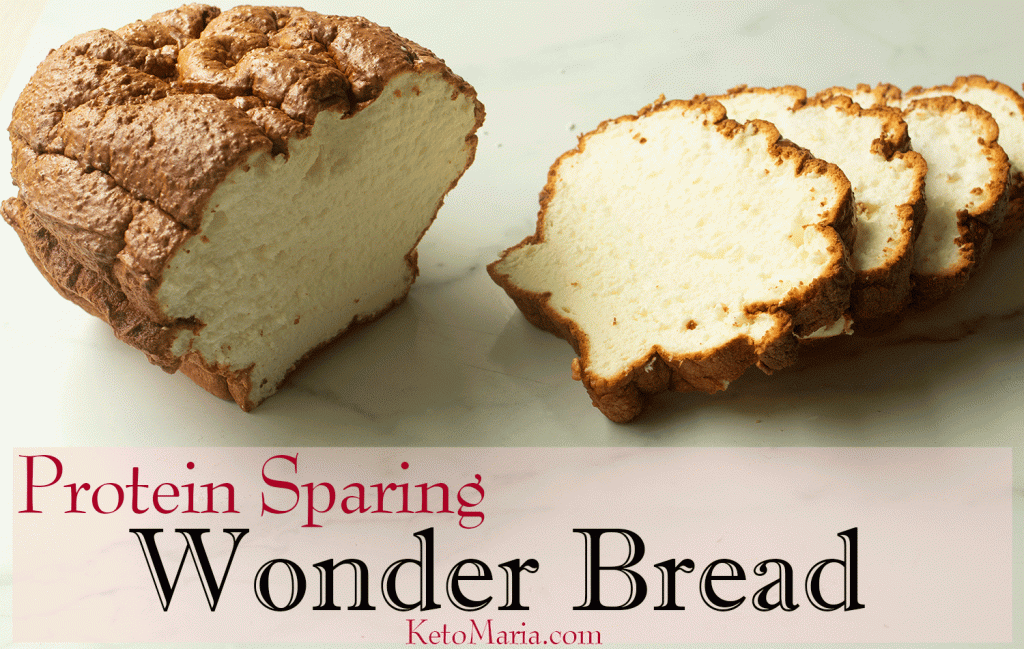 I can't believe that it took almost 12 years for people to start liking my protein sparing bread recipe!
My protein sparing bread recipe is something that I have eaten almost daily for years. I love it so much and it makes the best French Toast and protein sparing grilled cheese!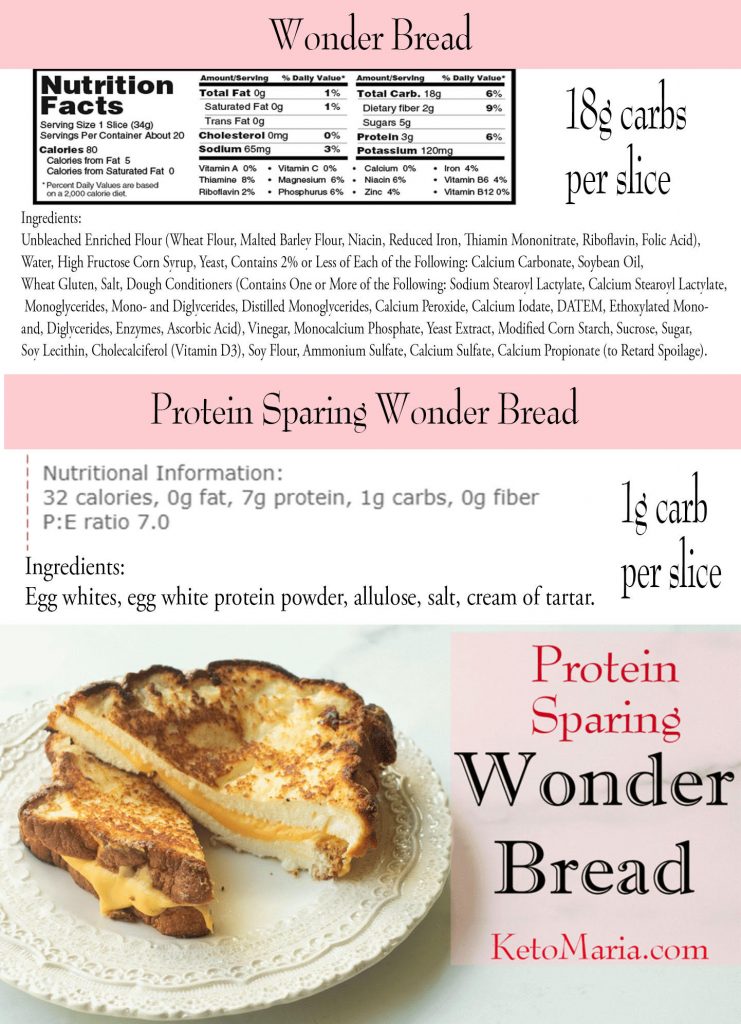 This protein sparing bread is basically zero carbs and has the texture of Wonder Bread!
I loved that my Protein Sparing bread was magically made with only 2 ingredients but I know there's always ways to improve recipes!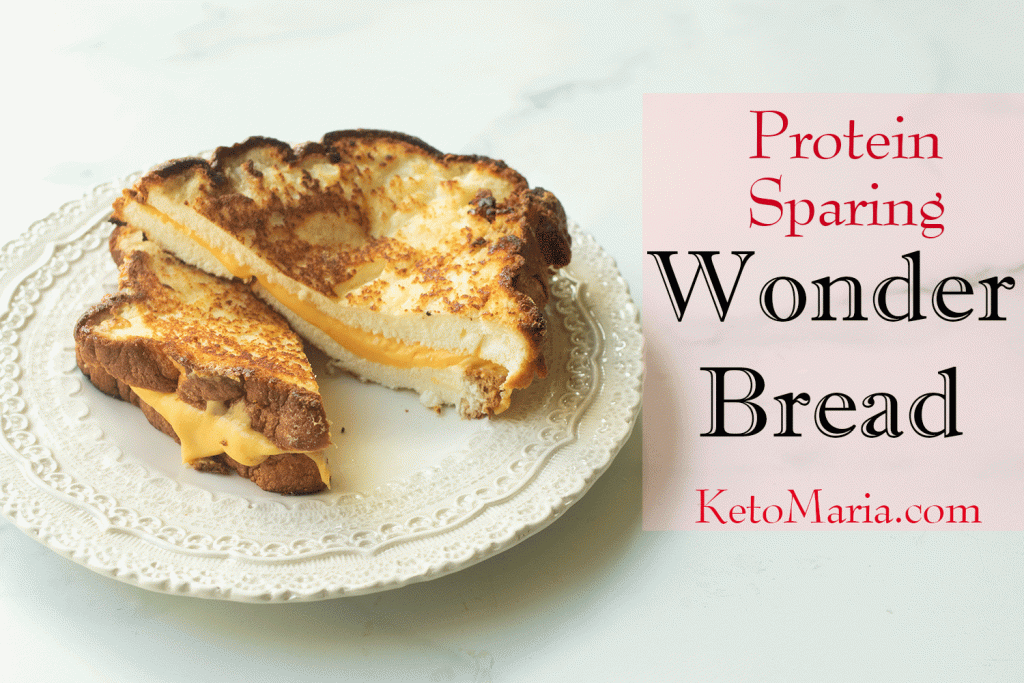 On my private Facebook group called Keto (which you can click HERE to join for support), someone started posting photos of my protein sparing bread but they added allulose.
I call this recipe Protein Sparing Wonder Bread because it really is like the Wonder Bread I grew up eating but it is a lot healthier and packed with healthy protein! This keto bread is super soft and has a light sweetness like Wonder Bread without the carbs.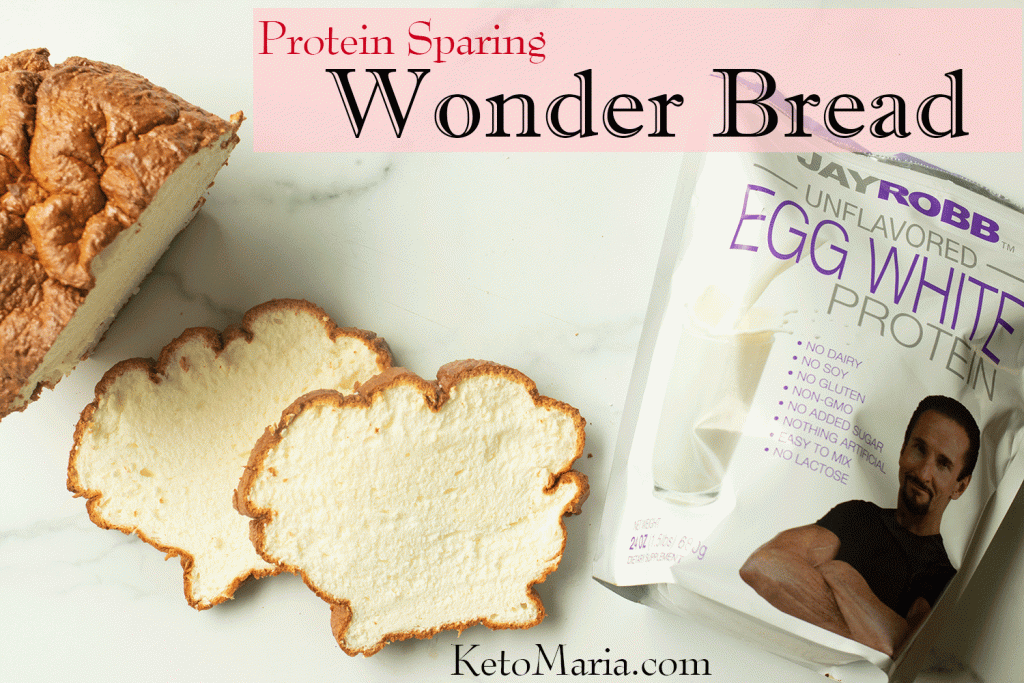 To make this delicious Protein Sparing Wonder Bread, I used my favorite Jay Robb egg white protein powder!
If you or your kids are sick of eggs for breakfast but you want to find ways to get in your protein, you must try Jay Robb protein powder and make delicious recipes like these Protein Sparing Wonder Bread!
I love Jay Robb for many reasons!
Not only does Jay Robb create the best quality protein powders, they are also a kind small family-owned business. You all know I love supporting small business!
I have always had a love for my Jay Robb protein powder. I have been making my famous "Protein Sparing Bread" for about 15 years now. Since then I have created recipes such as Dutch Baby Pancakes, Protein Popovers, Donuts, Yorkshire Pudding, protein sparing cinnamon rolls and much much more with Jay Robb protein powder.
Since that time I have been lucky enough to get to know Jay and Beth Robb. Nothing makes me happier than to find a company I love and then fall in love with the people behind the scenes even more!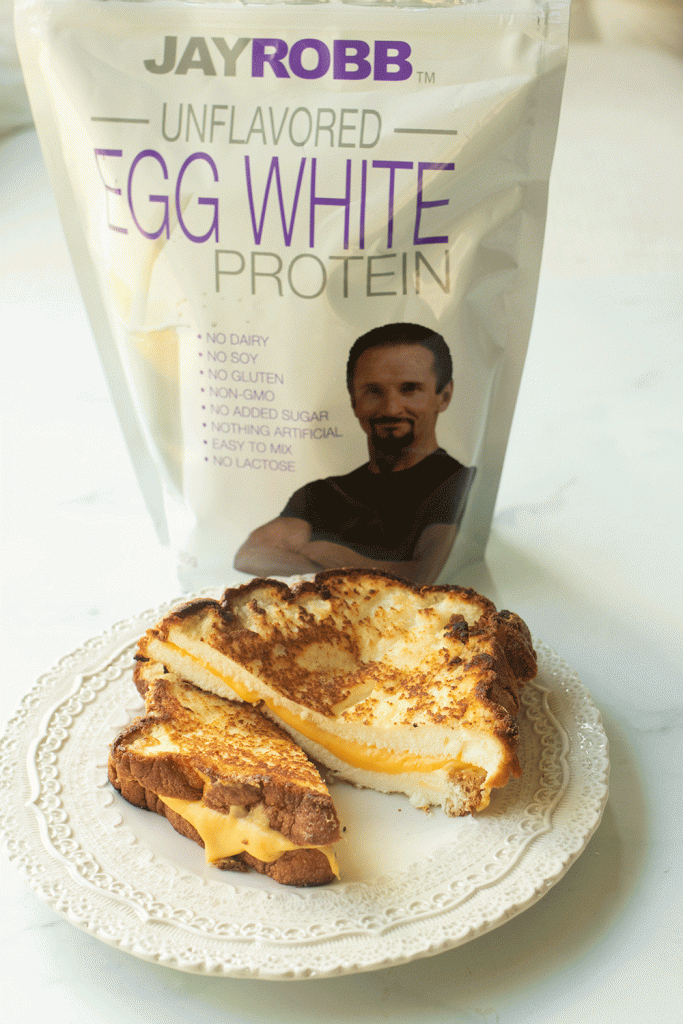 Not only does the the Robb family live the "healthified" lifestyle with us, they are truly a lovely family with amazing children. They are also some of the most generous people I know and Beth is offering a special discount to my readers!
Click HERE to learn more about Protein Sparing Modified Fasting.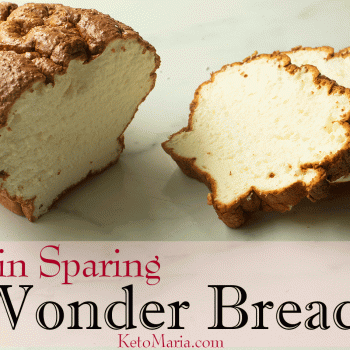 Protein Sparing Wonder Bread
Ingredients
12

large

egg whites

separated from whole eggs

1/4

cup

powdered allulose

1/2

teaspoon

Redmond Real salt

1/2

teaspoon

cream of tartar

to help stabilize the whites

1

cup

unflavored egg white protein

Primal Kitchen Avocado Oil Spray
Optional:
1-2

large

egg yolk powder

or reserved egg yolks, improves texture and flavor, but adds fat.
Instructions
Preheat the oven to 325 degrees F.

Separate the eggs (save the yolks for another recipe like my keto ice cream, hollandaise, mayo or lemon curd), and place the whites into a large bowl or stand mixer. Add the allulose, salt and cream of tartar if using and whip the whites for a few minutes until VERY stiff.

Turn the mixer to low and gently mix the Jay Robb egg white protein powder into the whites.

Grease a bread pan with Primal Kitchen Avocado oil spray and fill with protein sparing Wonder Bread mixture.

Bake for 30 minutes or until golden brown. Turn oven off and leave bread in the oven for 15 minutes to avoid the bread from falling.

Let completely cool before cutting or the bread will fall. Cut into slices.

Store leftovers in the fridge for up to 4 days or in the freezer for up to a month.
OPTION:
Make bread into 18 buns on a greased cookie sheet bake for 13-15 minutes.
Video
Nutrition
Calories:
32
|
Fat:
0
g
|
Protein:
7
g
|
Carbohydrates:
1
g
|
Fiber:
0
g
|
P:E Ratio:
7
TESTIMONY OF THE DAY
"I've had this (Protein Sparing Modified Fast Cookbook) book for quite some time & I have enjoyed every single recipe! This is one of my favorite meals, Shrimp Fried Rice & Simple Poached Turkey Breast. It's so quick & easy!!
The Art of Fat Loss (protein sparing cookbook) is my newest favorite! Wow! Every recipe is amazing!
But I wanted to take a minute to brag on the older PSMF book. It has such delicious comfort foods that my whole family has enjoyed." – Mandy
Most people I consult are doing keto totally wrong. Get fast results with the my NEW Keto Packages!