Rosemary Crackers
TESTIMONY OF THE DAY
PCOS Testimony: ""Hi Maria, I've been a follower of your blog for awhile now, and have been following a ketogenic diet for 1.5 years now (because of your valuable books and blog), which has helped me recover from significant adrenal fatigue problems, and also manage my PCOS and thyroid disease, allowing me to get pregnant at age 35.
I had a healthy ketogenic pregnancy and found your blog and cookbooks a staple in my new diet and health journey. Thanks for your input and for all the work you do!"- Leah
To get started on your transformation, click HERE.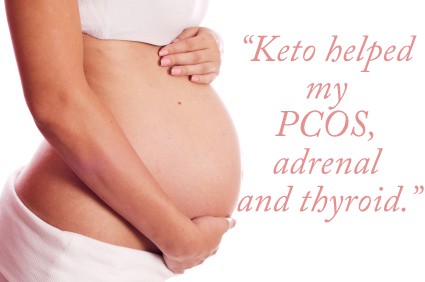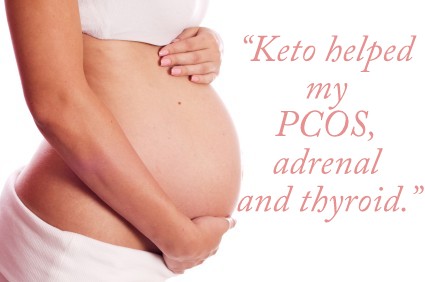 ROSEMARY CRACKERS
I am a great cook but I have a terrible green thumb! I recently purchased a pot of herbs to have in my window for easy additions to meals as well as for photos and just about everythin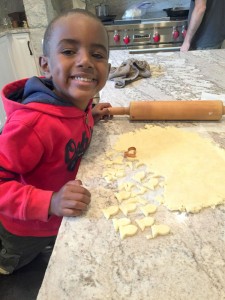 g died in a week except rosemary. I love rosemary, it is so hardy!
Anyway, Micah and I were making my "healthified" Goldfish crackers for their home-school adventure at a nearby camp and I thought I would jazz up the cracker recipe with some rosemary.
The eromatic scent that drifted through the kitchen as the crackers baked was so lovely! These would be a tasty addition to your next dinner party!
Might I suggest a few dipping options: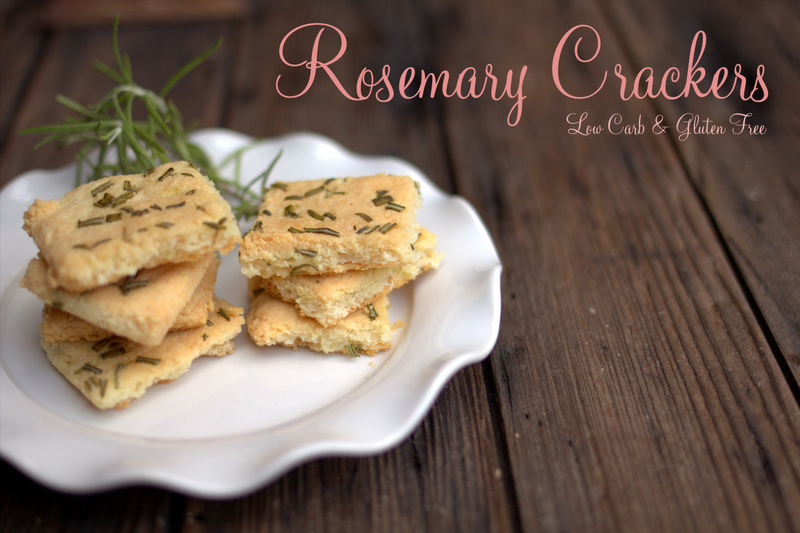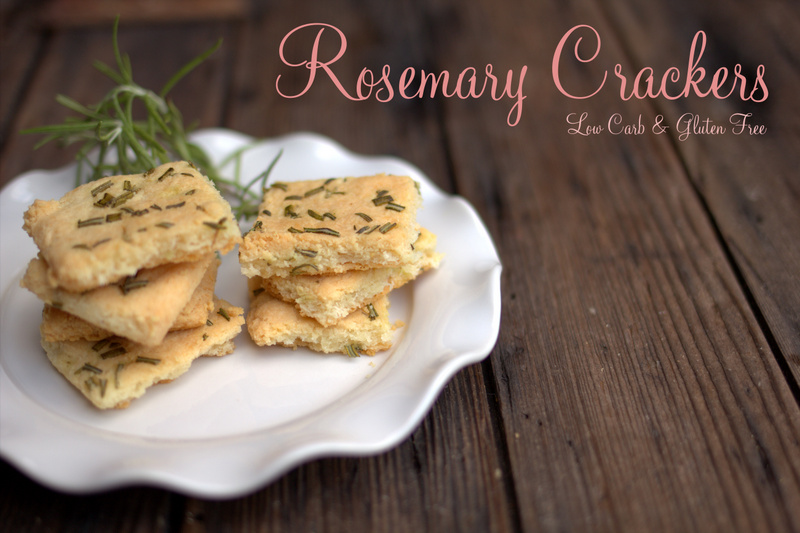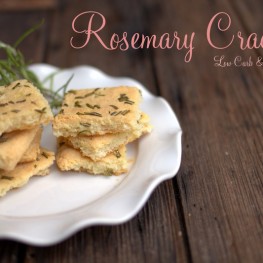 Rosemary Crackers
Ingredients
1 1/2

cups

finely shredded hard cheese

Gouda or Parmesan works great

1 1/2

cups

almond flour

1/4

tsp

Redmond Real salt

3

TBS

cold water to hold the dough together

4

tablespoons

rosemary leaves
Instructions
Preheat oven to 350 degrees F. Pulse all the ingredients (except for the water) together in a food processor or blender (or you can do this by hand).

Add the cold water to the dough, a bit at a time, until the mixture is holding together well enough to work into a ball. Add in the rosemary.

Separate into two balls of dough, and place each ball parchment paper, or other non-stick surface, then transfer to a baking sheet.

Roll each dough ball out until flat and about 1/8 to 1/4 inch in thickness. Top with rosemary leaves.

Using a pizza cutter or knife, score the dough into squares.

Bake for 25 minutes, or until crackers are browned. The darker, the crispier. Makes 12 servings.
Notes
NUTRITIONAL COMPARISON (per serving):
Store Bought Crackers = 140 calories, 5g fat, 4g protein, 20 carbs, trace fiber
"Healthified" Crackers = 141 calories, 11g fat, 6.5g protein, 3.2 carbs, 1.5g fiber