Testimony of the Day
"Hi Maria! I've been putting off doing this for a while but finally decided its time to share! After 10 years of struggling with my weight due to the effects of enduring chemo for breast cancer, I was frantic to find answers. I don't know how I stumbled upon your blog, but it has worked wonders for me. 
You can see the left photo I was very pasty, puffy, and miserable! About the same time (one year ago) that I decided to follow your plan, my husband was having extreme digestive issues, he'd had ah Pylori, was unable to sleep at night due to bile and acid problems-no matter if he ate a banana or pizza! He was about to go on a special diet to try to remedy his problems as Prevacid and every other Rx was doing no good at all. The problem was, everything his "new" diet proposed, was completely opposite from what I had been reading about and was preparing to try. I asked him to do one thing for me first. That was to try this "other way" ("Maria way") for 2 weeks to see what would happen. I told him I'd be happy to prepare his meals separately if necessary but if he would please give this a try first.
He agreed and his heartburn and indigestion went away within 3 days!!! He has never turned back!!! He dropped 30lbs quickly-he wasn't overweight but now he looks great! It took my body a bit longer to acclimate and begin the fat burning process but I did not give up. I kept hard at it, as well as exercising faithfully.
By week 8 I began to see some changes. My clothes began to get loose, and by month 3 I had lost 20lbs. The photo on the right is me 3 months into this change. I was thrilled. I will never ever go back to that old way of eating…and I love when you post the question about what some of the worst questions or comments we get from people-it never stops! But that will not deter me from my plan. My 16-year-old daughter does not need to lose weight but she has embraced this way of eating and now I am working on my three younger children. (A little more difficult) I have breakfast and dinner down, just mastering lunches and snacks!!!" – Kari
If you want to get started on your "after" photo, click HERE. The 30-day meal plans will help you take the planning out of how to get the perfect keto ratios in your meals. Treats like this Angel Food Cake will also be included!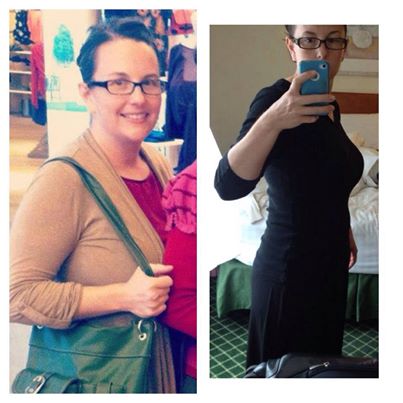 August is National Cataract Awareness Month.
The US Department of Agriculture's Food & Nutrition researchers found that women whose average carbohydrate intake is between 200 and 268 grams per day are 2.5 times more likely to get cortical cataracts than women to consume around 108 carbohydrates/day (the recommended daily allowance according to the government-run Food Pyramid is about 250 carbs/day…stupid!) If women consume a healthy low-carbohydrate diet of 20-60 grams/day, the risk decreased even more!
One reason that scientists link carbohydrate consumption to cataracts is the increased exposure to glucose (even "complex" carbohydrates are just glucose molecules linked together in long chains, the body breaks them apart causing a rise in blood sugar) this process damages our eyes' lenses. June 2005 issue of the American Journal of Clinical Nutrition (volume 81, pages 1411-1416).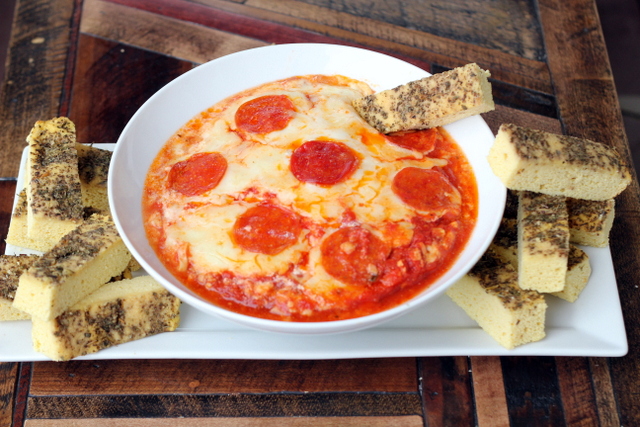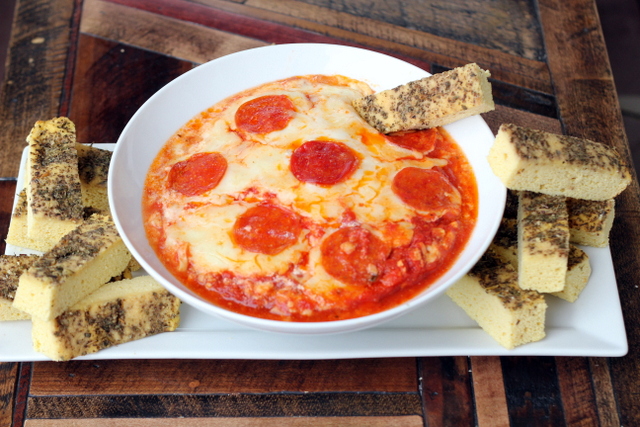 So let's skip the deep dish high-carb pizza and try this tasty treat to satisfy those cravings!
2 links Bilinski's Organic Chicken Sausage
8 ounces cream cheese
1 cup freshly grated Parmesan cheese
1 tsp Celtic sea salt
1 cup no-sugar marinara sauce
1 package pepperoni (I got from Italian specialty shop: Cosetta's)
Preheat oven to 370 degrees F. Chop the sausage into very small pieces. In a medium bowl, mix the cream cheese, sausage, Parmesan cheese, and salt. In a 5 x 5 oven-safe dish, spread the cream cheese mixture evenly over the bottom. Top with marinara sauce (and pepperoni if desired). Bake for 40 minutes or until bubbly and cheese is melted. Makes 8 servings.
Serve with "Healthified" Crackers! Enjoy
NUTRITIONAL COMPARISON (per serving)
Traditional Dip = 260 calories, 14g fat, 7.5g protein, 12 carbs, trace fiber
"Healthified Dip" = 230 calories, 14g fat, 7.5g protein, 5 carbs, 0.8g fiber