Mango Chili Chicken Wings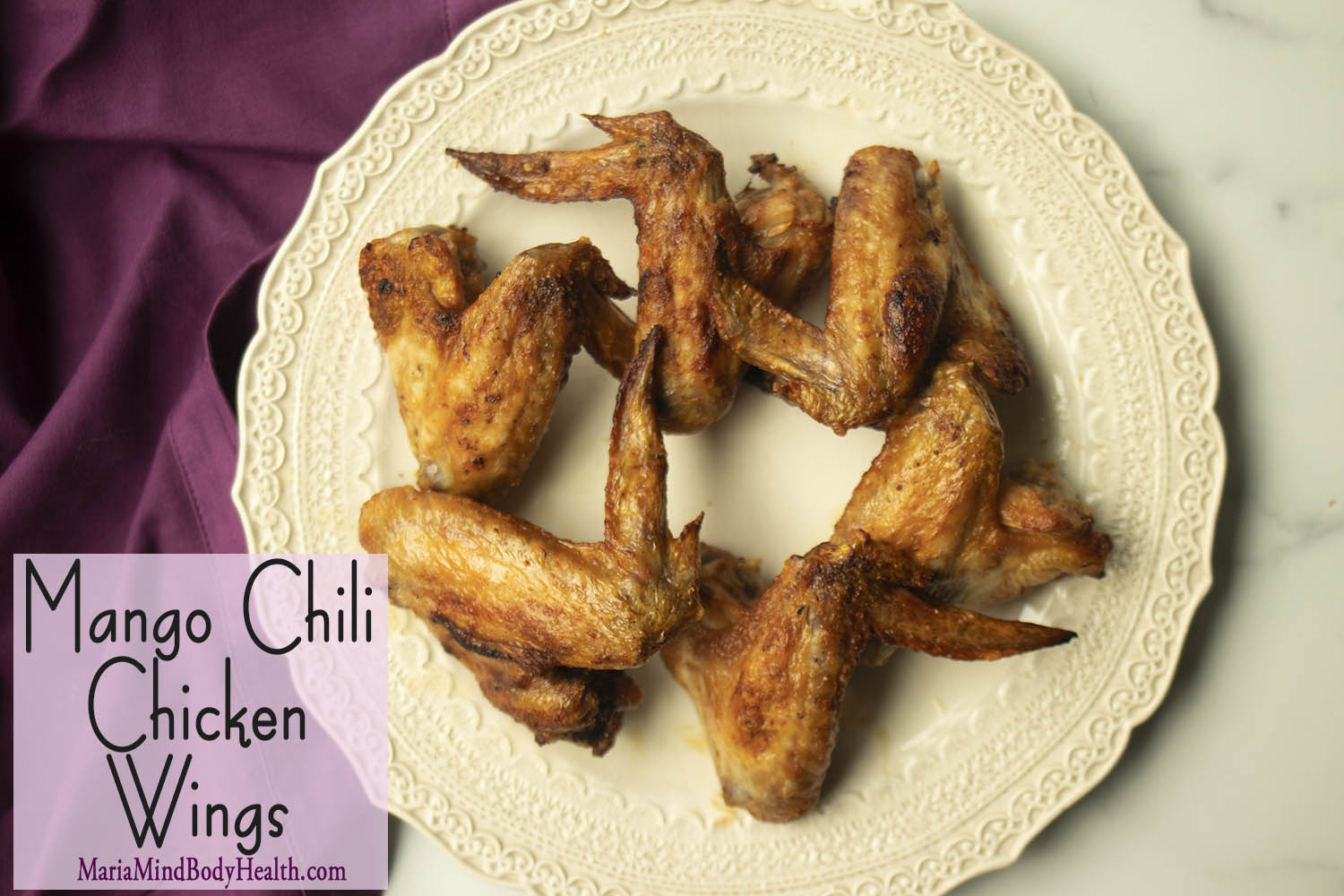 I LOVE this Mango Chili Chicken Wing recipe! Not only is it DELICIOUS, everything I need to make these easy Chicken Wings was mailed to me! I didn't have to go to the store for anything!
Yep, this easy chicken wing recipe is only 2 ingredients! 3 ingredients if you want a delicious dipping sauce (which you all know I LOVE sauces!)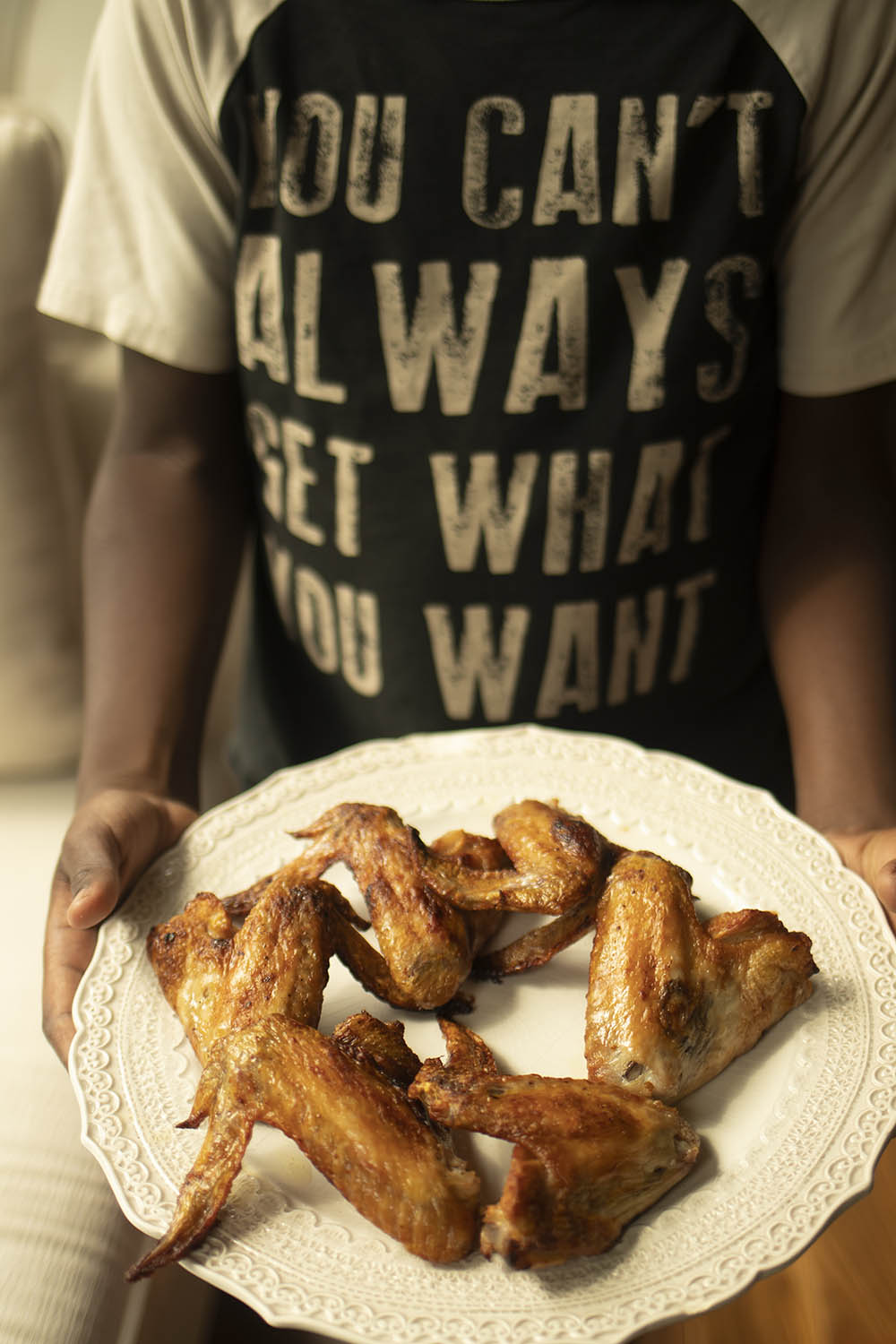 I am also very picky about using organic chicken wings, that is why I use Butcherbox Chicken Wings! ButcherBox chicken is USDA certified organic and free range.
CHICKEN WINGS IN THE AIR FRYER
Cooking wings in the air fryer can be so delicious, you will never miss oil fried chicken wings again!
The trick is to start at a lower temperature such as 375 degrees F for 25 minutes and making sure to flip halfway through. The lower temperature allows the fat under the skin to gradually break apart. After the fat is broken apart, increase temp to 400 degrees F and cook for another 6-8 minutes to add that delicious crispy skin. You end up with a tender inside and a crunchy outside!

HOW TO MAKE CHICKEN WINGS
My son Kai LOVES LMNT which is why he wanted to marry his favorite keto food with his favorite drink, so he created Mango Chili Chicken Wings!
LMNT is basically the perfect keto drink mix that helps eliminate the keto flu! Instead of Gatorade, have your kids drink LMNT!
Most electrolyte products on the market today are either loaded in sugar or woefully lacking in electrolytes. So for years, I recommended that folks simply add more salt to their food and be conscious that they are eating foods rich in magnesium and potassium.
However, I found that many people still needed to supplement electrolytes because they are physically active, live in hot climates, intermittent fasting, or struggled to get adequate servings of electrolytes with their keto meals.
That's why I'm thrilled by good friend Robb Wolf created LMNT Recharge, a tasty electrolyte drink mix with a meaningful dose of electrolytes, which he developed with low-carb and keto communities in mind. LMNT includes:
An optimal ratio of electrolytes
All natural ingredients
No sugar
No fillers
No gluten
The ingredients speak for themselves. Compare LMNT to other electrolyte products on the market today: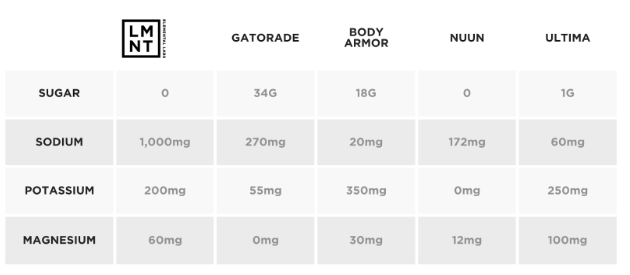 Other electrolytes just aren't setup in the right ratios for a ketogenic or carnivore lifestyle. You need more salt, no sugar and the right forms of magnesium (most use oxide where LMNT uses malate which is great!).
They also come in three NEW amazing flavors, and this MANGO CHILI one is perfect for my keto Chicken Wing recipe!
Click HERE to find the NEW Mango Chili, Chocolate and Lemon Habanero flavors! 
CLICK HERE to stock up on their traditional flavors!
Mango Chili Chicken Wings
Ingredients
Instructions
Spray air fryer basket with avocado oil spray and preheat to 380 degrees F. Click HERE to find the air fryer I love.

Pat the wings dry. Season chicken wings on all sides with Mango Chili LMNT.

Place the chicken wings in the air fryer in a single layer. Cook for 25 minutes at 380 degrees F. Flip the wings after 15 minutes.

After 25 minutes, increase the temperature to 400°F and cook for 6-7 more minutes until the skin is browned and crisp.

Serve wings with Ranch on the side for dipping. Store in an airtight container in the refrigerator for up to 4 days.

To reheat, place wings in air fryer at 350°F for 5 minutes, then increase temperature to 400°F and cook for 3-5 more minutes until warm to your liking and crispy.
Nutrition
Calories:
288
|
Fat:
19
g
|
Protein:
27
g
|
Carbohydrates:
0
g
|
Fiber:
0
g
|
P:E Ratio:
1.4
TESTIMONY OF THE DAY
"Hi Maria and Craig Emmerich, Thank you for your help!
I have lost 130 lbs total. I had lost it all by last summer and maintained over the winter, but I still hadn't fully addressed my carb addiction.
Quarantine happened, and I spiraled out of control for a few weeks. Then I started to read your materials and adopted your macros — and that was the key to food peace for me. I keep my protein and fat within your macro guidelines and eat a carnivore level 4 diet." – Tiffany
Most people I consult are doing keto totally wrong. Get fast results with the my NEW Keto Packages!