Testimony of the Day
"Hi, Maria! I've been putting off doing this for a while but finally decided its time to share! After 10 years of struggling with my weight due to the effects of enduring chemo for breast cancer, I was frantic to find answers. I don't know how I stumbled upon your blog, but it has worked wonders for me. 
You can see the left photo I was very pasty, puffy, and miserable! About the same time (one year ago) that I decided to follow your plan, my husband was having extreme digestive issues, he'd had ah Pylori, was unable to sleep at night due to bile and acid problems-no matter if he ate a banana or pizza! He was about to go on a special diet to try to remedy his problems as Prevacid and every other Rx was doing no good at all. The problem was, everything his "new" diet proposed, was completely opposite from what I had been reading about and was preparing to try. I asked him to do one thing for me first. That was to try this "other way" ("Maria way") for 2 weeks to see what would happen. I told him I'd be happy to prepare his meals separately if necessary but if he would please give this a try first.
He agreed and his heartburn and indigestion went away within 3 days!!! He has never turned back!!! He dropped 30lbs quickly-he wasn't overweight but now he looks great! It took my body a bit longer to acclimate and begin the fat burning process but I did not give up. I kept hard at it, as well as exercising faithfully.
By week 8 I began to see some changes. My clothes began to get loose, and by month 3 I had lost 20lbs. The photo on the right is me 3 months into this change. I was thrilled. I will never ever go back to that old way of eating…and I love it when you post the question about what some of the worst questions or comments we get from people-it never stops! But that will not deter me from my plan. My 16-year-old daughter does not need to lose weight but she has embraced this way of eating and now I am working on my three younger children. (A little more difficult) I have breakfast and dinner down, just mastering lunches and snacks!!!" – Kari
If you want to get started on your "after" photo, click HERE. The 30-day meal plans will help you take the planning out of how to get the perfect keto ratios in your meals.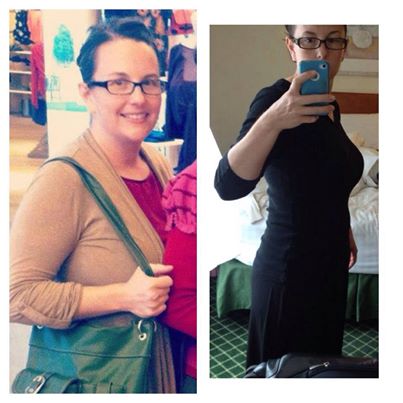 Great deals on Nut and Seed Flours
Great news!  If you use this link for your Nuts.com flour orders I can a little percentage that enables me to buy flours to experiment and make more great recipes!  So stock up on one of these great "Maria Approved" flours:
Almond Flour (I buy the 25-pound bag and keep extra in the freezer, only $4.29 a pound!)
Coconut Flour
Peanut Flour
Hazelnut flour
OR Pumpkin seed flour
Just Click HERE.  Thanks so much for your support! 🙂
FOOD DYE
I saw an amazing recipe for Key Lime Cupcakes on Bon Appetit.com. Besides the white flour and sugar, they also added food dye. Did you know that the most common "food" we eat isn't even food, it is food dye! There's good reason to cut the artificial food coloring. They're in almost all processed foods and even some fresh whole foods; fruit growers are now allowed to dip oranges in a carcinogenic red food dye to make them more appealing. We have a natural instinct linking color to freshness, and to entice kids to eat junk. It's not just the hot pink cherries in Captain Crunch that have these detrimental dyes; cheese, vegetable juice, and yogurt contain food coloring.
Did you know cheese should be white? Synthetic dyes cause hyperactivity because it is an excitotoxin, where it over stimulates our dopamine production, but then we don't produce enough; which causes a deficiency.
ADD is a symptom of a dopamine deficiency. Becoming quickly bored with the routine and having a hard time focusing are classic symptoms. People with dopamine deficiencies tend to start a lot of things yet don't finish them. They work on a lot of different things at once. In an ADHD child, low levels of dopamine don't allow the child to focus or attend to anything in the environment, looking very physically hyperactive due to their lack of focus. As dopamine levels in the brain begin to rise, we become excited and energized. If it gets too high, which usually happens with stimulations like MSG, food dyes, and drugs, then the body becomes hyper-stimulated by our environment, becoming guarded and suspicious.
With low levels of dopamine, we can't focus while with high levels of dopamine our focus becomes intense to the point of focusing on everything as though it were directly related to our situation. Steering clear of these excitotoxins is your best defense for your family! Kraft, Coca-Cola, and other manufacturers already removed artificial dyes from the products they distribute in other countries, but not in America. Nutri-Grain bars in American include Red 40, Yellow 6, and Blue 1, but in Europe, they use beetroot red, annatto, and paprika for color. In my recipe, I use SPIRULINA for green color!
Spirulina
So, what is Spirulina? It is a very small blue-green alga that has TONS of nutritional and digestive properties. Spirulina is considered nature's most complete superfood because it has such an array of nutrients; including being a high vegetarian source protein, a great source of omega 3 and 6 fatty acids, vitamins, minerals, and many other phytonutrients.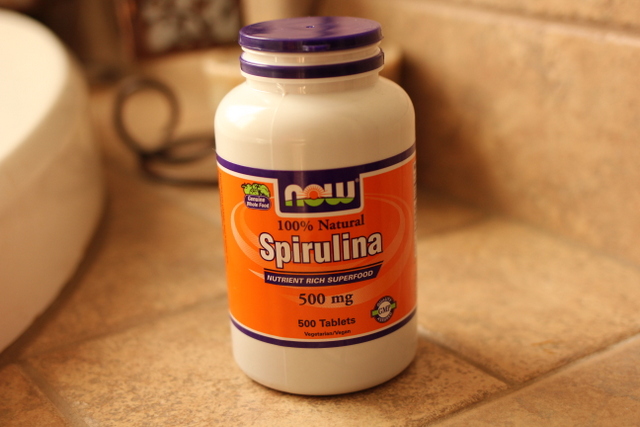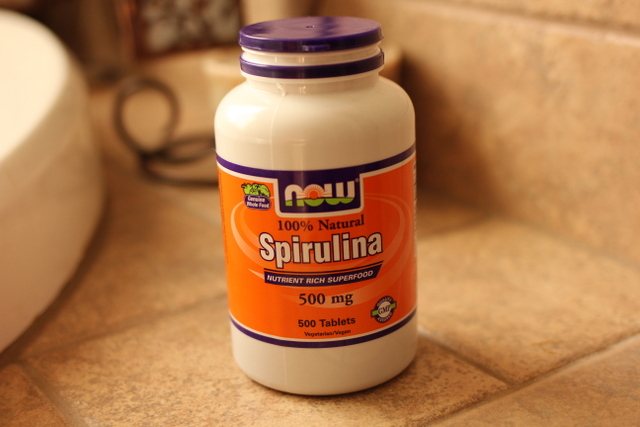 OTHER HEALTH BENEFITS:
1. Are you a female/an athlete/or have a food allergy and are low in iron? Spirulina is very high in available iron which is very important to supplement with especially if you are female (about 90% of females are iron deficient and this is why they don't have enough energy and are losing hair). If you lack iron you have a hard time carrying oxygen to the mitochondria of your cell, which is where you burn fat.  SO, if you are low in iron, fat burning is hard to accomplish. Low iron can be caused by a FOOD SENSITIVITY (your intestines inhibit you from absorbing iron), heavy menstrual cycles, heavy exercising, or not eating meat. Low iron causes high anxiety.
3. Suppress bad bacteria like candida and ecoli and help strengthen the good digestive bacteria that help reduce stomach bloating and help increase digestive health.
4. Increases Energy and Endurance
5. Detox's metals and toxins from the body and blood. It is a great detoxifier because it naturally contains manganese, zinc, copper, selenium, and other minerals that help neutralize free radicals that cause cell damage.
6. Cleanses the liver and kidneys
7. Balance blood sugar levels to help control cravings, appetite, and weight
8. Helps maintain healthy cholesterol levels
9. Reduces inflammation and water retention
10. Reduces seasonal allergies
11. Anti-aging: high antioxidants
12. Eye Health: more beta-carotene than 10 carrots!
13.  Do you have low energy, brittle nails, or hair? It could be a b-12 deficiency. Spirulina is the highest source of vitamin B-12. Also, medications such as Metformin causes a B-12 deficiency.
To learn more about specific foods and how it affects our mood, I have a very shocking class called Food Mood Energy and Weight Loss for only $25. CLICK HERE for the video.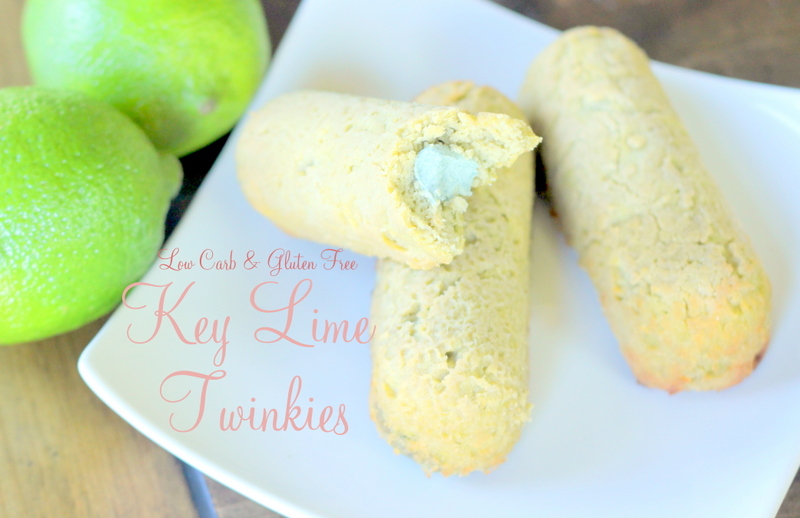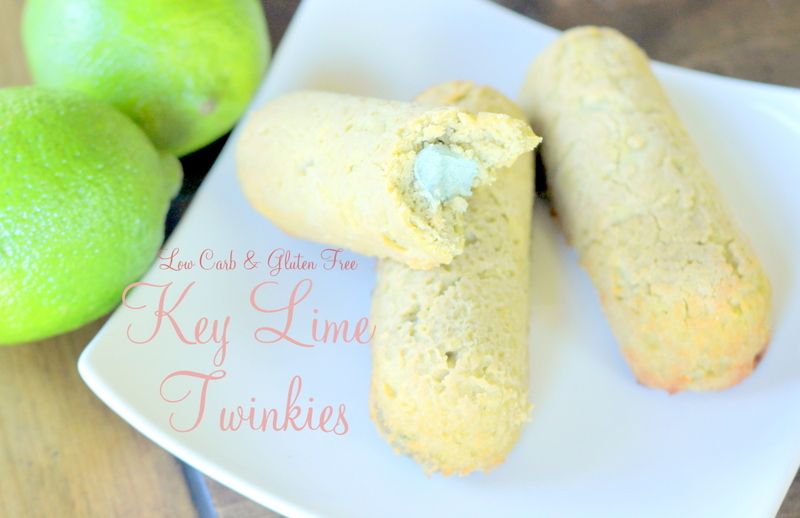 "HEALTHIFIED" KEY LIME CUPCAKES/TWINKIES
1/2 cup coconut flour
1 tsp baking powder
1/2 tsp Celtic sea salt
1/2 cup
Swerve
(or erythritol and 1/2 tsp stevia glycerite)
4 eggs
2 limes, peeled (more if using Key limes, you want about 1 cup)Preheat oven to 325 degrees F. Peel and de-seed limes, discard the peel. Place the limes into a food processor and puree until a smooth paste (you will want about 1 cup). In a mixing bowl combine coconut flour, baking powder, salt, and Spirulina. Mix coconut oil, sweetener, eggs, and lime juice until smooth. Stir wet ingredients into dry. Grease or place paper liners in muffin tins or grease a Twinkie pan (I use THIS one). Spoon batter into the pan. Bake at 325° for 30-40 minutes. Cool and top with cream cheese frosting! Makes 6 servings.
FROSTING/FILLING
1 8-oz package cream cheese, room temperature
1 1/2 cups powdered Swerve
1/2 cup coconut oil or unsalted butter, room temperature
3 TBS lime juice
OPTIONAL: 1-3 tsp Spirulina powder for a green color
Beat all ingredients in a medium bowl until smooth. Spread over cupcakes or fill Twinkies with injector tool. Makes 12 servings.
NUTRITIONAL COMPARISON (per serving)
Traditional Cupcakes = 426 calories, 23g fat, 4g protein, 51.3g carbs, 0.5g fiber (50.8 effective carbs)
"Healthified" Cupcakes = 210 calories, 19g fat, 4.1g protein, 4.7g carbs, 2g fiber (2.7 effective carbs)
14. Enhances Immune System