NEW! Accelerated Keto and Surviving the Holidays Class Video
$30

NOW with full Transcripts!  Hearing impaired or English is a second language?  You now get a full transcript with this class.
Craig and I are always researching and adding the latest science of health and nutrition. We are constantly adding elements to our toolbox for working with clients to enable then to realize their health and healing goals. We have now updated this class to include these new discoveries. You will get many new additions and changes such as:
Are ketone levels important? And how exercise lowers ketones (something I deal with myself!)
What two things do you need to focus on to ensure you are in the beneficial state of nutritional ketosis?
New information about long term health and what are real indicators of health.
Do total calories matter and how many calories do I need with this lifestyle?
Should I add carbs for sleep or carb cycle for hair loss, hormones, etc?
How can light, grounding and water help?
Why I don't recommend adding fat just to "get your fat up".
BONUS!
With the Holidays rapidly approaching we have added a new section titled "Surviving the Holiday". This section is a great addition for this time of year. You will get recipes to include in your holiday celebrations to keep you on track. You will leave with tons of tips and tricks to help you stay in Nutritional Ketosis through the holidays and feeling great!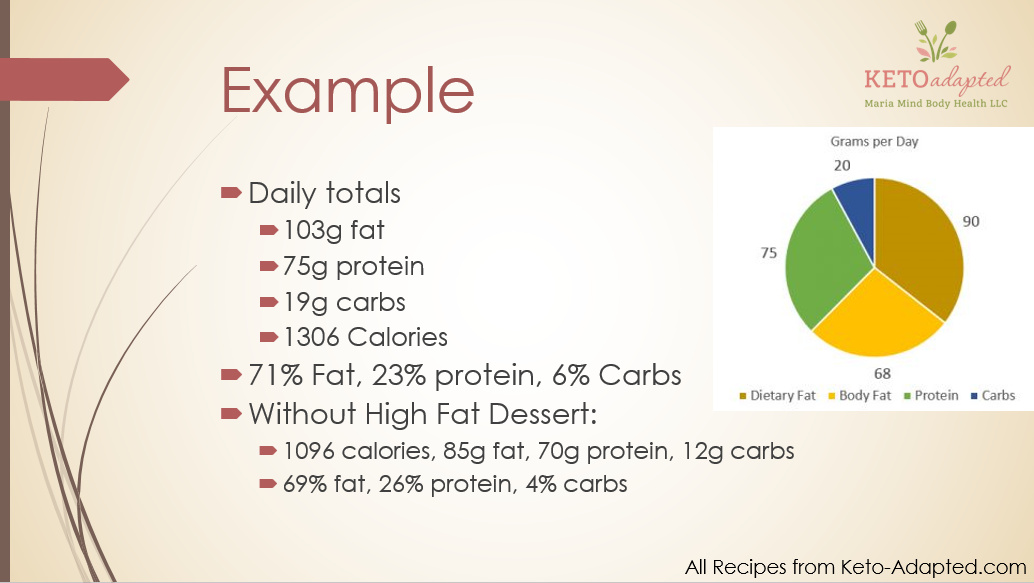 $30

WANT TO LEARN MORE ABOUT KETOSIS AND WHAT YOU CAN DO TO MAXIMIZE YOUR RESULTS?
I have struggled with food and weight for my whole adolescence and into adulthood. My weight loss was a hard goal to achieve, but once I found the secrets to healing my mitochondria not only with the right foods but also healing my hormones and mitochondria, I had re-sensitized my biochemistry to turn off the fat switch and heal my body. Best of all, my diet makeover required a lot less self-deprivation than what I was suffering from when I wasn't losing weight.
NOTE: IF YOU ARE NEW to the ketogenic lifestyle, you might want to start with the
SOME THINGS YOU WILL LEARN:
What is Mitochondrial Biogenesis? And how does that burn fat?
Why water, light, grounding and magnetism all effect your cellular health.
Are you fasting if you are only consuming bone broth?
Why am I in ketosis but not losing weight?
What compounds as well as foods that some professionals claim are "keto foods" but I know they take you out of ketosis.
What are obesogens and how to get rid of them.
How should an athlete eat if they want to perform while in ketosis.
How many calories do I need?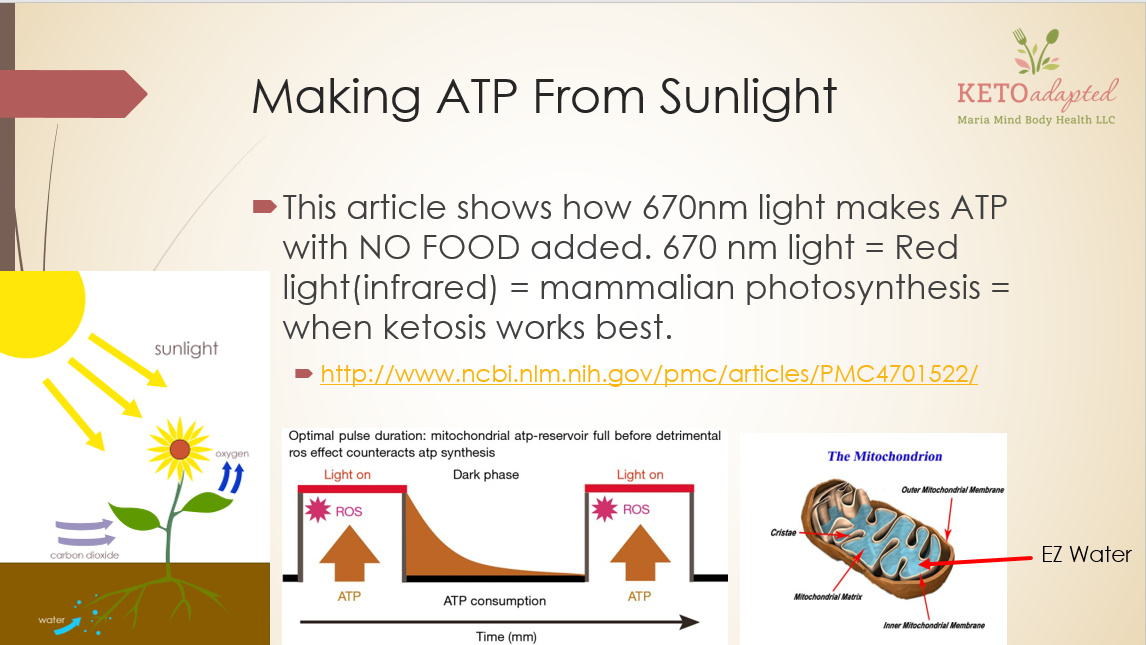 The Keto Life Class Video
$30

Are you looking for the next step in your journey to health and weight loss? This class will not only inspire you, but you will get all the tools you need to take the keto diet to the max.  If you have taken the SuperCharge your Metabolism class, this class is the perfect next step.  It will answer all your question about this lifestyle.
Some tools you will leave with are:
What is ketosis and how to eat to get into ketosis.  Also what methods to test for ketones and their pros and cons.
What are the common mistakes many clients have made (such as subtracting fiber from total carbs).
What are common "low carb" foods and even "low carb" veggies that take most clients out of ketosis.
What specific supplements will enhance ketosis and how much and when to take them. I will also share which ones I personally take and why.
What time of day to exercise to burn fat and what time of day exercise can actually put ON fat and increase cortisol. I will also share my exercise regime.
Are you deficient in some common nutrients? I will have you do a test to see if you are low in zinc!
What medical tests to run if you are having a hard time losing weight even in ketosis. If a client of mine is having a hard time with weight loss, these tests will help get you on the path to the body you want!
Why I do not recommend Bulletproof Coffee or other high calorie drinks.
Answers to many of the questions about ketosis as a lifestyle.  (Cholesterol and long term health, how to get your nutrients, vitamins and minerals and much more)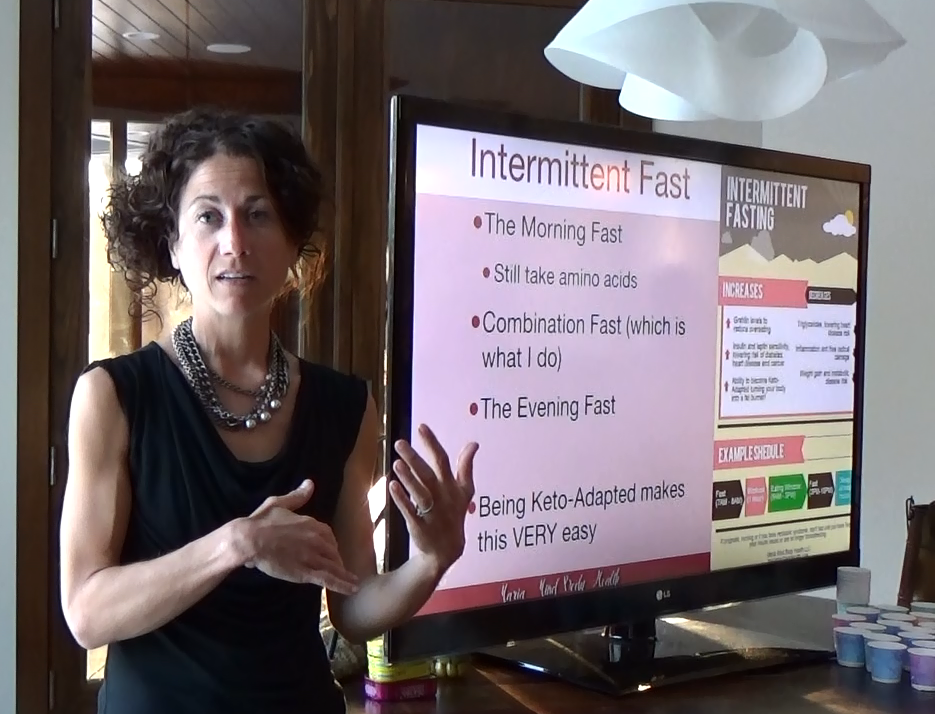 The Keto Life - SUPPLEMENTS Class Video
$30

Are you like most people and confused on what supplements to take? Have you heard that most supplements are not absorbed?
Join this fascinating class and help yourself as well as friends and family suffering from acne, migraines, high blood pressure, intense cravings, sleeplessness… the list goes on! Taking this class not only helps you but helps others that may be suffering terribly with something that can easily be fixed by a therapeutic dose of nutrients.
You will learn what basic vitamins and minerals the body needs, as well as what kids and babies need. Then the class will go on to cover everything from constipation to thyroid disorders, sleep issues, acid reflux, severe joint pain, migraines, weight loss, energy, athletes, acne, hair loss and much much more.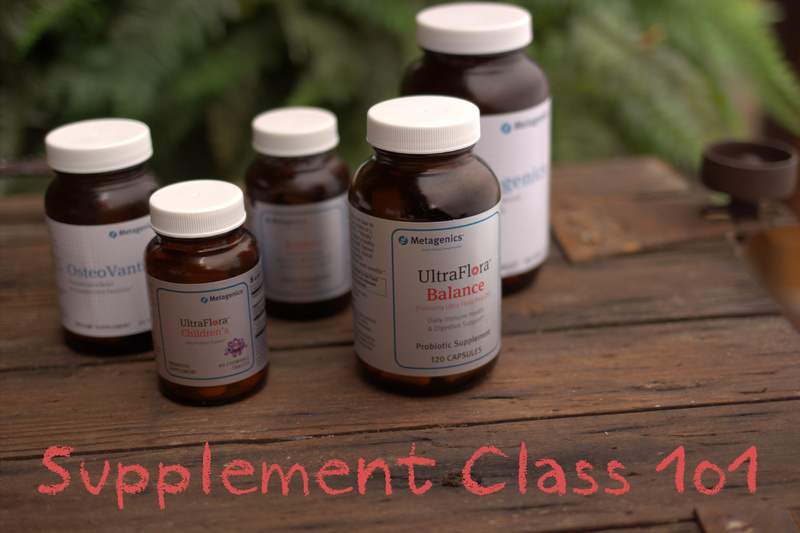 Super Charge Your Metabolism Class Video
$30

In this class, I will give you the tools to take charge of your bodies fuel source.  Our body has 2 fuel sources, you can be a sugar-burner or you can be a fat-burner (called nutritional ketosis). Going back and fourth between being a sugar burner and a fat burner will cause low energy and inability to get the results you see me posting about my clients. This isn't a "diet" it is a lifestyle! And I will show you what foods to eat that will keep you in the 'fat-burning' mode while squashing your cravings.  Once adapted you will feel amazing, heal from what ails you (autoimmune, high blood pressure, etc.) and lose weight! Some information you will leave with: 1. How to switch your body's fuel source in 2 weeks! 2. Medical tests to get done that most medical professionals don't typically run and don't tell you about. 3. What foods that are low in starch but still bad for 50% of my clients! 4. Pure Protein and Fat. 5. Intermittent Fasting. 6. What the latest science says about this kind of lifestyle and our long term health. 7. How to activate brown fat, supplements to enhance keto adaptation and much much more!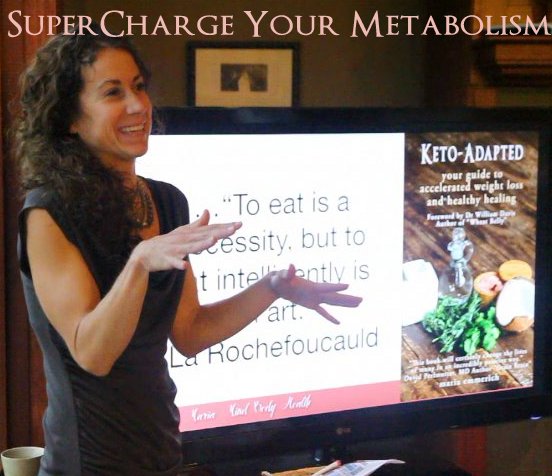 Food Mood and Weight Loss Class Video
$30

This class is sure to SHOCK you! Find out exactly what certain ingredients do to our cells. What we put in our mouth directly effects our moods, depression, anxiety, MS, energy, and memory. Participants will feel empowered to make permanent lifestyle changes. Find out which foods optimize our production of neurotransmitters such as serotonin and dopamine. You will also discover the biochemical connection to cravings and how over the counter medications and poor intestinal health can lower your mood. One of the most interesting connections is between cravings and our biochemical response! The more sugar we eat, the more we crave it.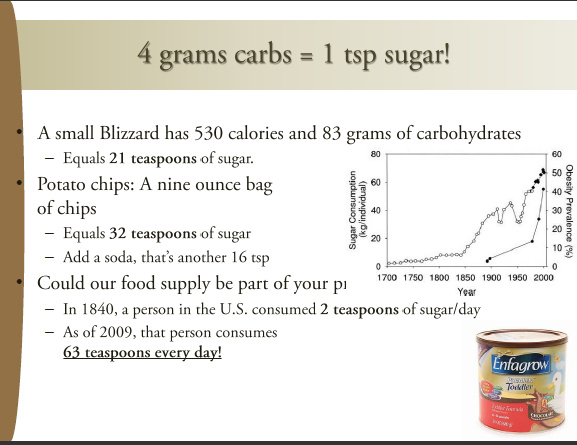 Healthy Families Class Video
$30

Healthy Family: We will discuss which vitamins are essential for you, your baby and your children. Come to this class to find natural, holistic help for common problems. A favorite part of this class is discovering the first foods to feed your baby…it's not rice cereal! Did you know babies don't even have the digestive enzyme for that? Maria will also show you what we should be feeding our kids and teens to keep them healthy but also how to compete with the marketing of junk food.