Keto Thanksgiving Recipes
I'm a huge fan of the Food Network and I really enjoy the show "The Best Thing I Ever Ate." I asked my favorite keto food bloggers what their favorite Thanksgiving recipes are and I received some amazing ones!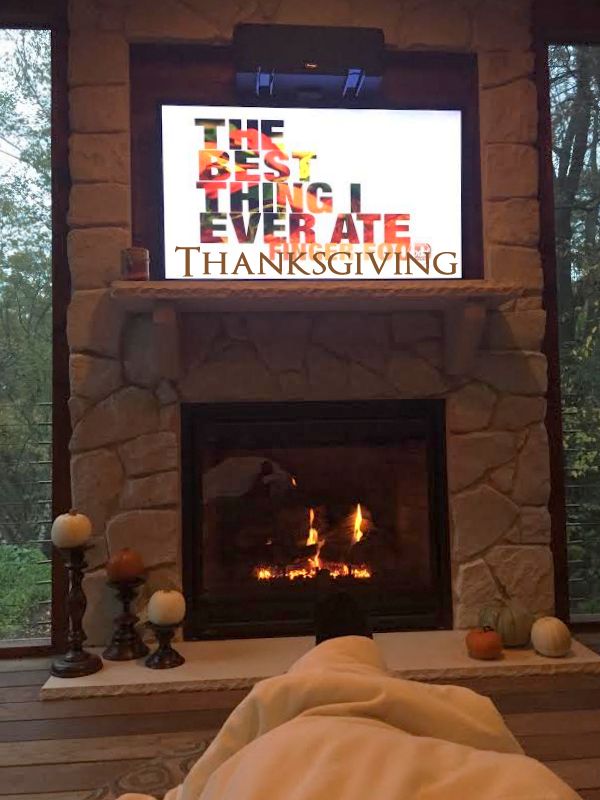 APPETIZERS:
From Carol at Ditch the Wheat: Avocado Salsa with Carolyn at All Day I Dream About Food: Homemade Chicharrones! 
I picked these two because I love both recipes so much!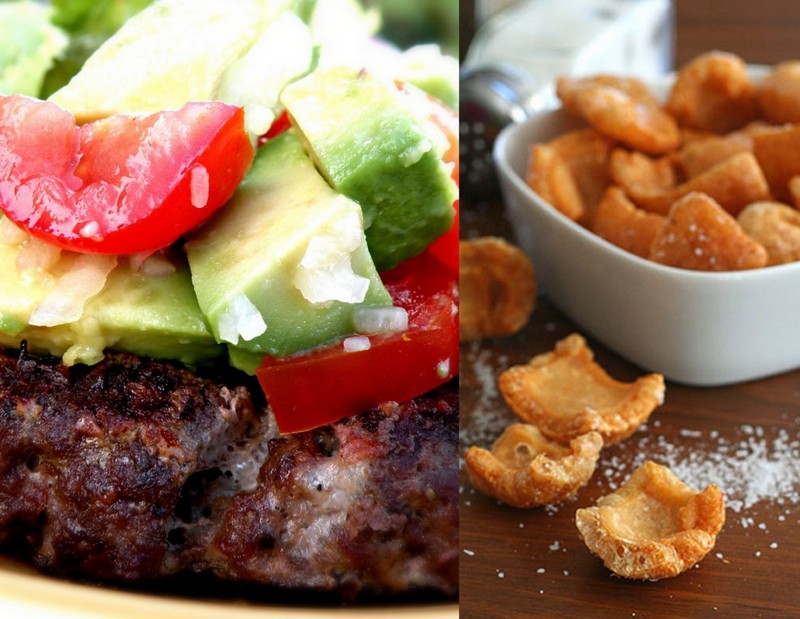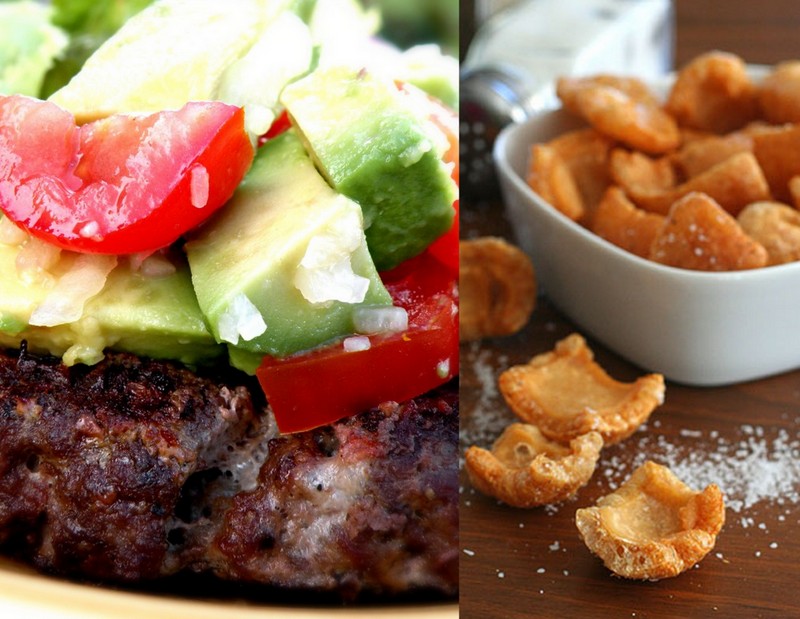 From Judy at Carb Wars: Bacon Wrapped Onion Rings! 
Judy writes, "Thanksgiving is the most under-appreciated of holidays. The stores have barely cleared away the spiders and witches before the poinsettias move in.
It is a uniquely American holiday that celebrates our history, our families, and our native foods, like pumpkin, turkey, and cranberries. It takes us back home with memories of warm fires, home cooking, and Grandma's hugs. Slow down, have another piece of pie, and be grateful for the brief respite before the frantic spend-fest of Christmas starts all over again."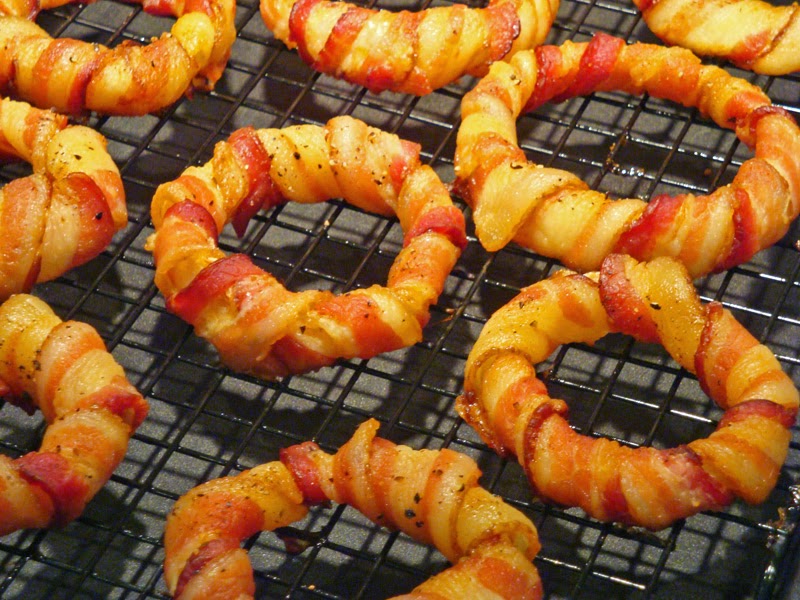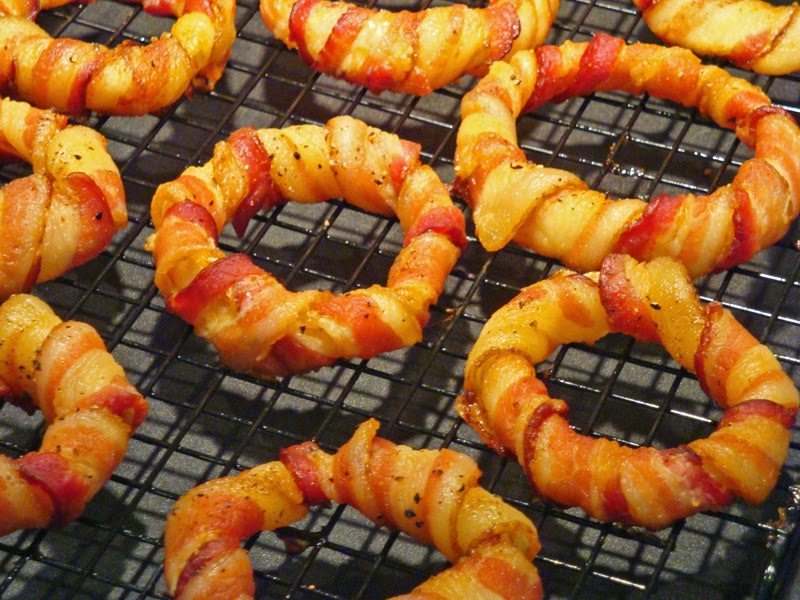 From me: Baked Brie
I picked this recipe because it was a labor of love. Craig and I made about 400 batches of this bread recipe and too many bags of blanched almond flour to get the perfect bread. It was a very expensive recipe to create, but totally worth it!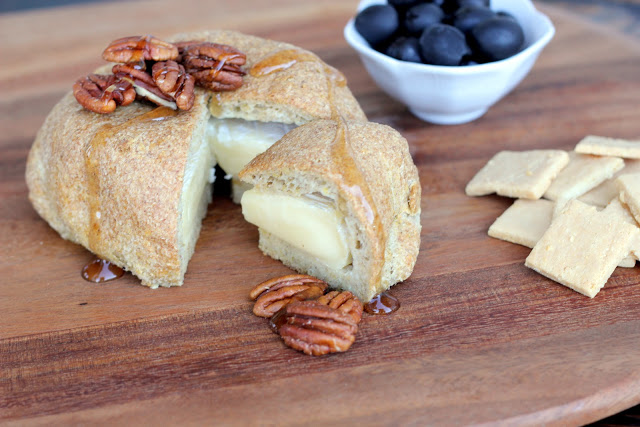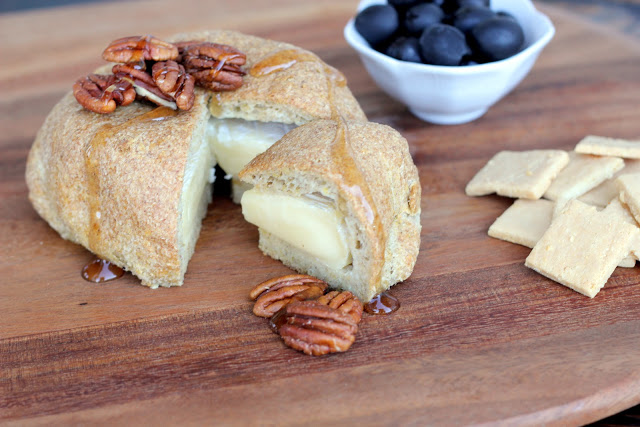 From Kyndra at Peace, Love and Low Carb: Sausage Stuffed Mushrooms!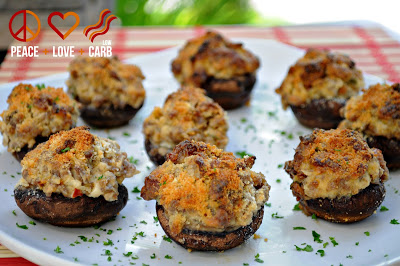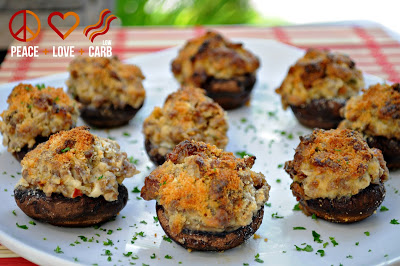 SIDE DISHES:
From Kyndra at Peace Love and Low Carb: Green Bean Casserole!
Kyndra writes: "I love this recipe because it always reminds me of special occasions and family get togethers.  For years, my family has made this on Thanksgiving and Christmas.  Their variety included all canned ingredients.  I set out on a mission to recreate a family classic in a healthier version."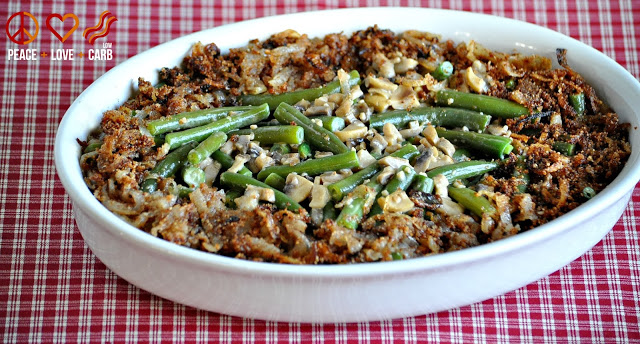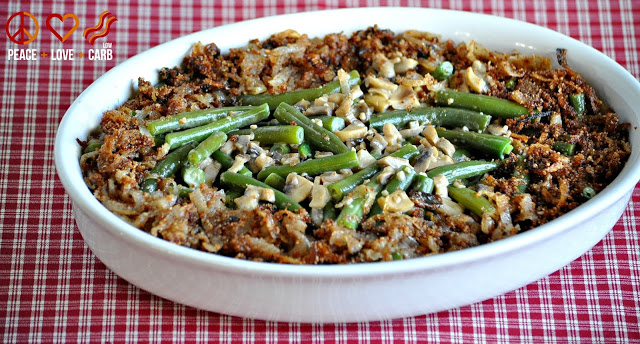 From Martina at the Keto Diet: Candied "Yams" with Marshmallows! 
Martina writes: "This recipe has become the ultimate autumn treat in my house. When I got a request from one of my readers to make "Candied yams with marshmallows", I knew that it would be a challenge to make low-carb marshmallows. It was easy to substitute the yams with pumpkin but I was struggling to find the right balance for the marshmallows. I've tried several ingredients until the marshmallows were just right – fluffy and amazing! The consistency is similar to meringue but a lot firmer. Best of all, they can be grilled!"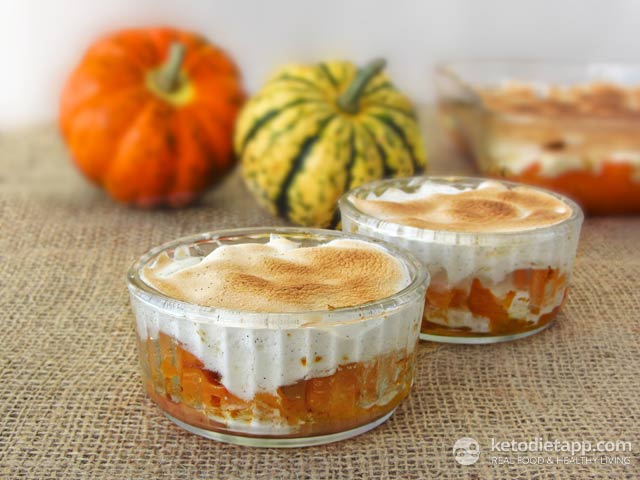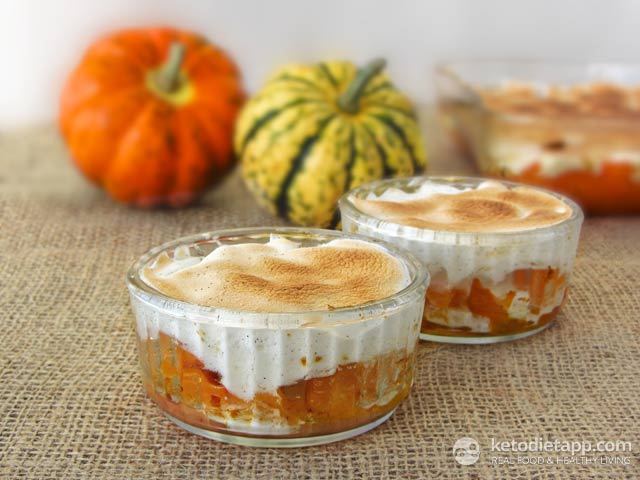 From Carolyn from All Day I Dream About Food: Spicy Sausage and Cheddar Stuffing!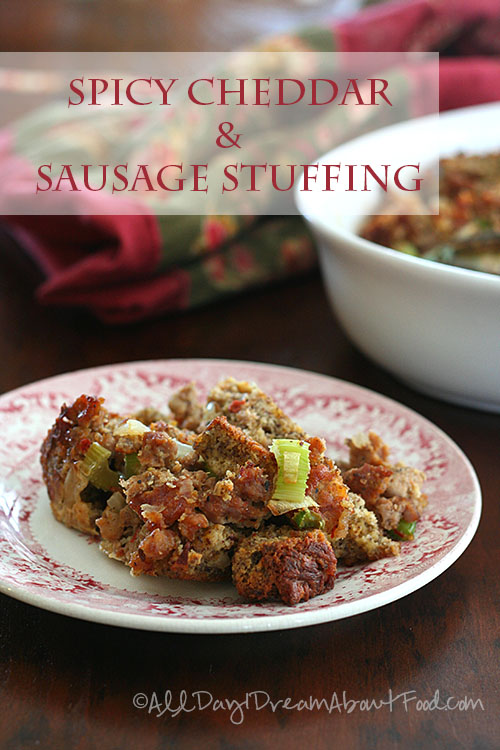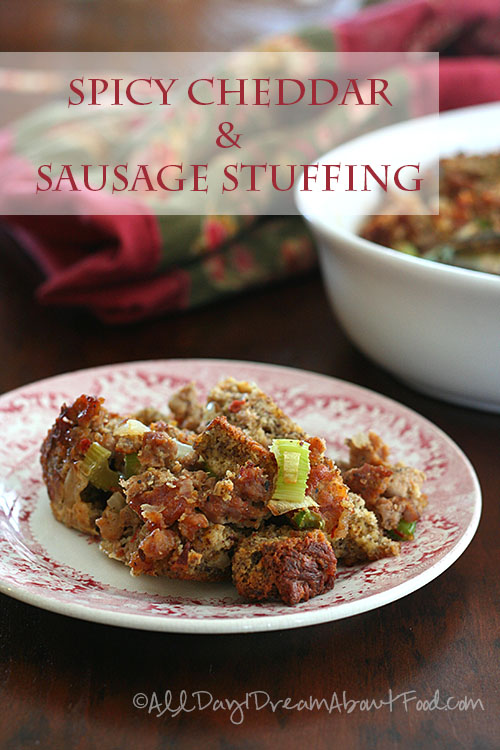 From Kelly at the Spunky Coconut: Cauliflower Mash Potatoes!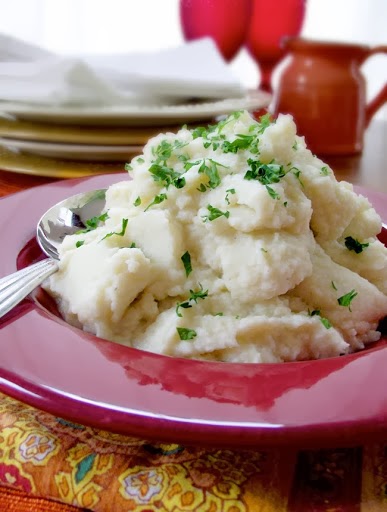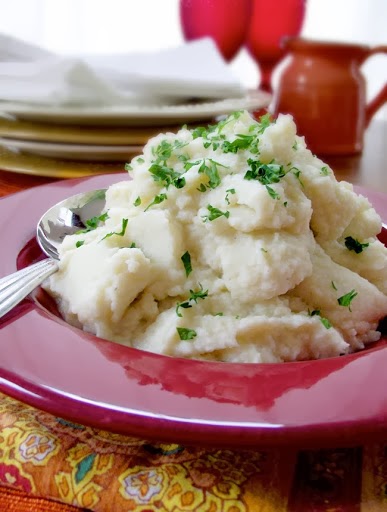 From Elana at Elana's Pantry: Kale with Gomasio. Elana helped me when I first started my blog and I am very grateful!
Elana's says this is her favorite because, "My boys love both kale and gomasio and this classic kale dish with an Asian twist has been a staple at our Thanksgiving table since they were little."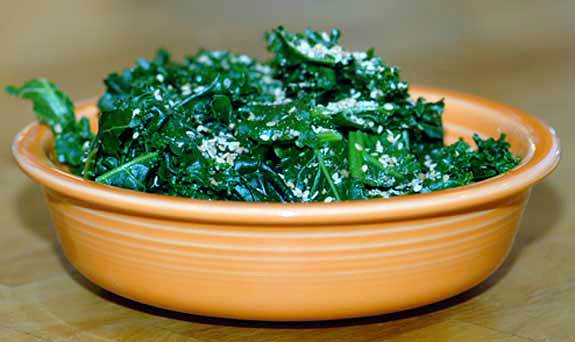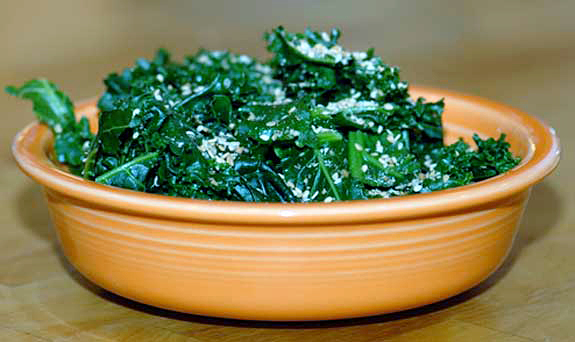 From me: Green Bean Bundles.
I chose this recipe because I still remember making these for the first time on Thanksgiving morning at my parent's house and my mom told me to only make a few of them because no one would want them. HA! I showed her! The were the first things gone!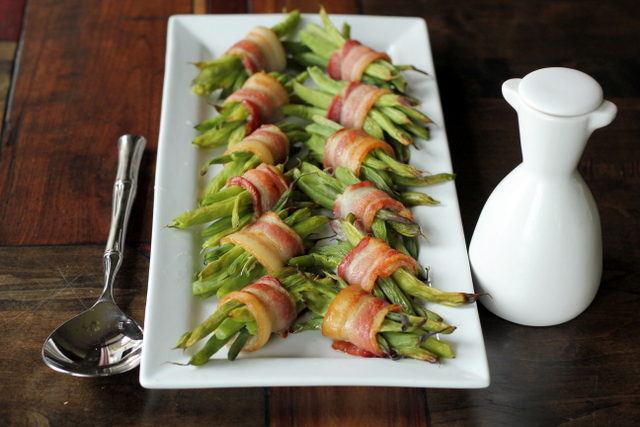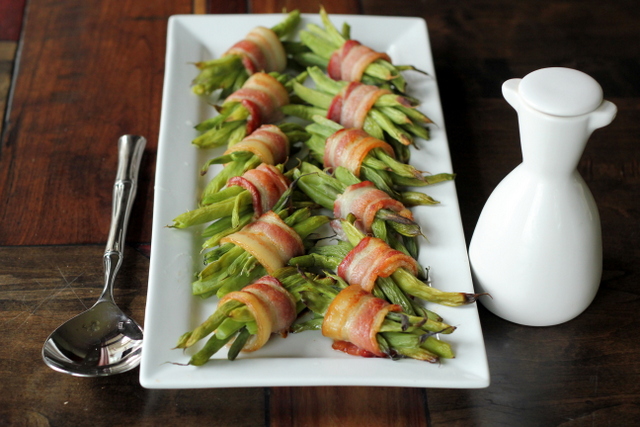 From me: The Best Brussels Sprouts
One of my favorite things to do on my morning runs is to listen to food podcasts. I really love KCRW Good Food based in California. Every week they do the "Market Report" from the Santa Monica Farmer's Market. Oh, how I wished I lived in a warm climate right about now!
But anyway, the last one I listened to discussed how to properly cook Brussels Sprouts. I never really understood why you would need to buy UNsalted butter if the butter you were getting used a high quality sea salt. They explained there are 2 reasons:
1. Is for you, the chef, to control the amount of salt.
2. Another important reason is that it changes if you FRY veggies or STEAM them.
The tip they gave was to put the unsalted butter in the pan and heat until a bit of golden flecks appear (also called 'brown butter'). Add your Brussels sprouts (cut in 1/2) and saute for 2 to 3 minutes. THEN add salt to taste.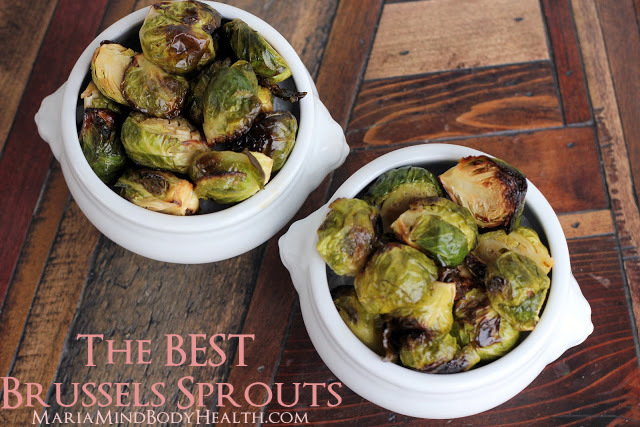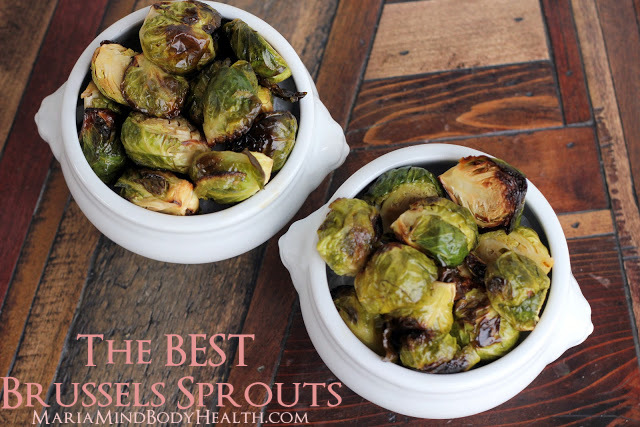 From me: Cheesy Scallop "Faux"tatoes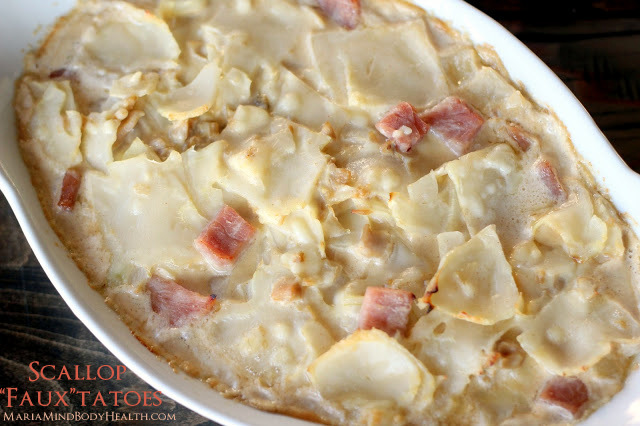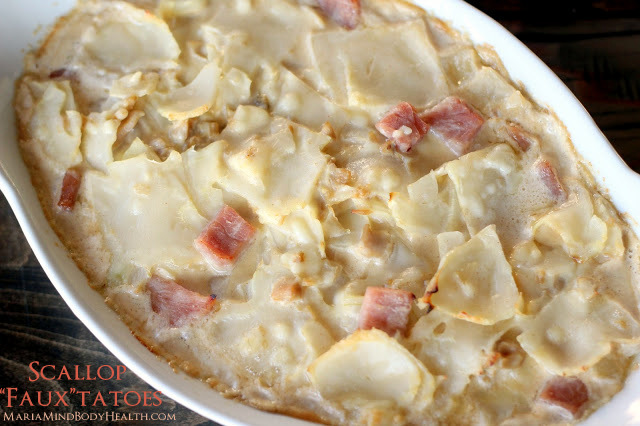 MAIN DISHES:
From Karen at Holistically Engineered: Roasted Turkey with Pan Gravy!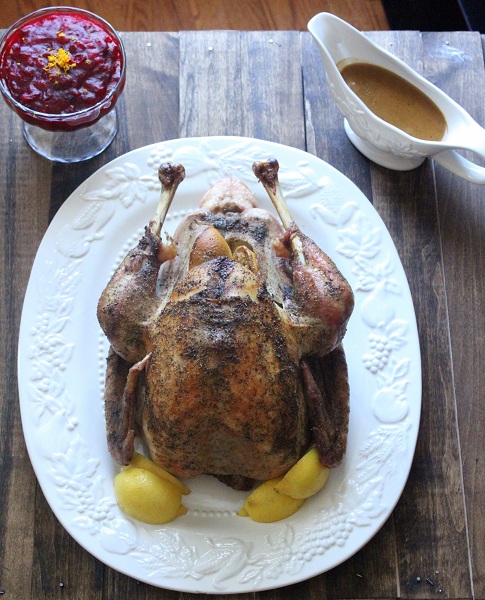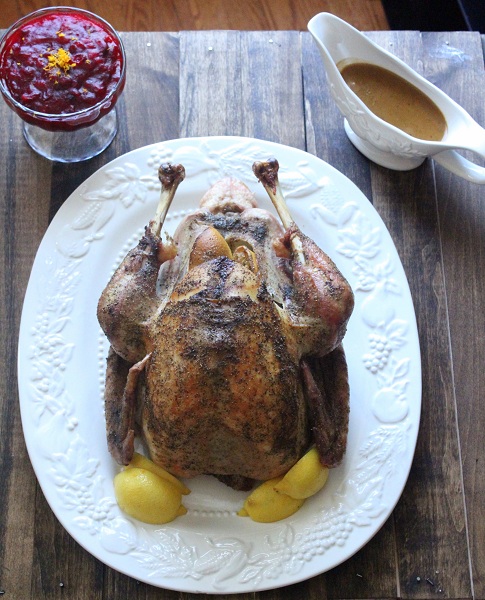 BREADS:
From Carol at Ditch the Wheat: Grain Free Herbed Biscuits!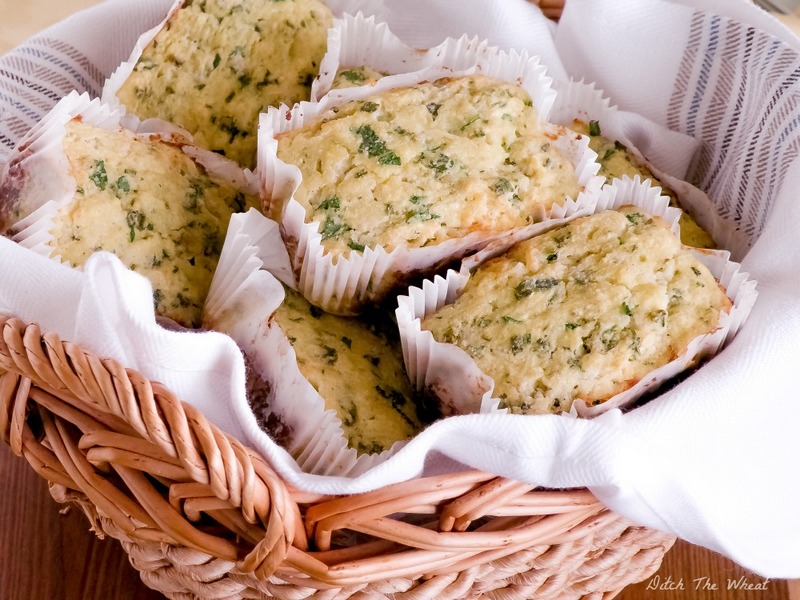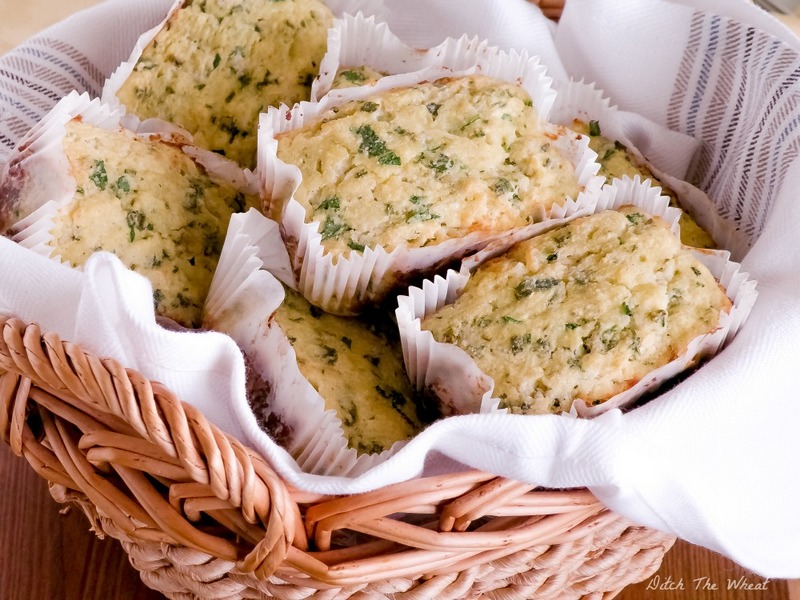 From me: KFC Biscuits 
My family always has crescent rolls at Thanksgiving. When these came out of the oven, the smell reminded me of a buttery roll on Thanksgiving morning…they tasted great too. The flavor reminds me of my past life of KFC buttermilk biscuits.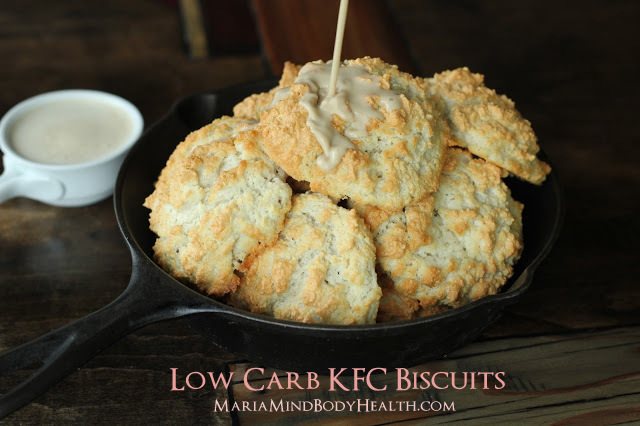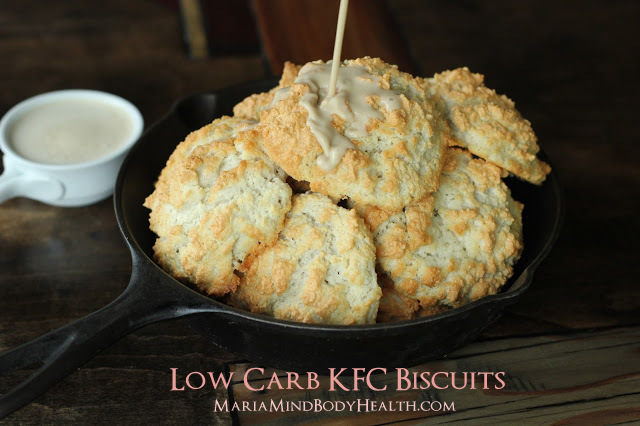 DESSERTS
From Carolyn from All Day I Dream About Food: Chocolate Pecan Pie Bars!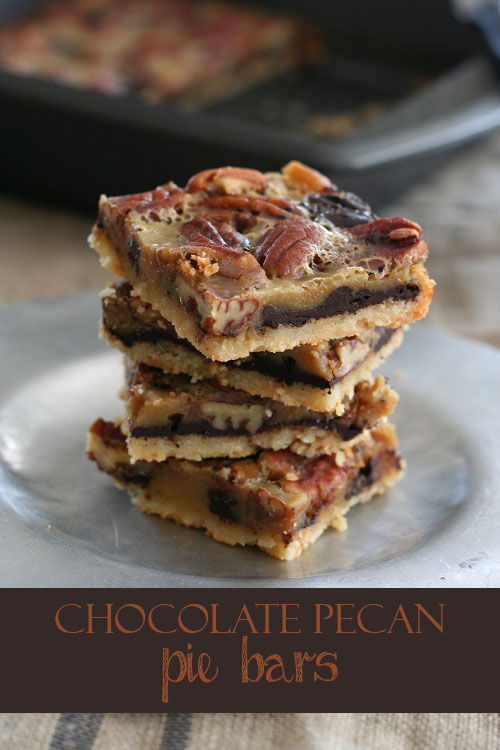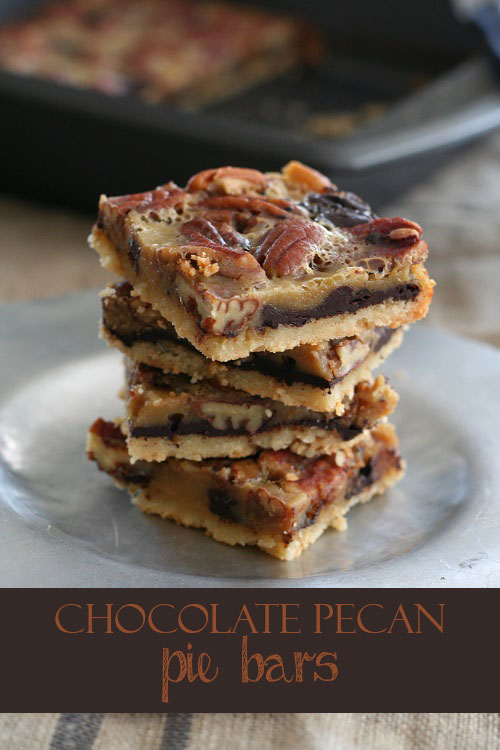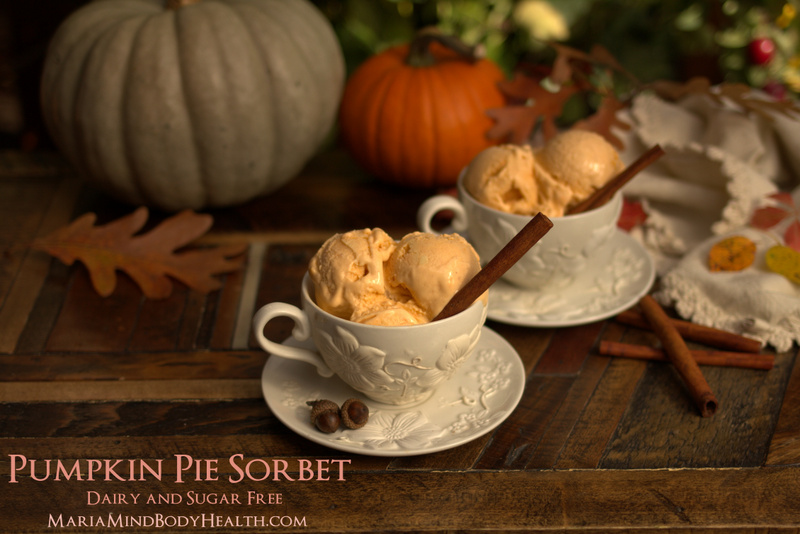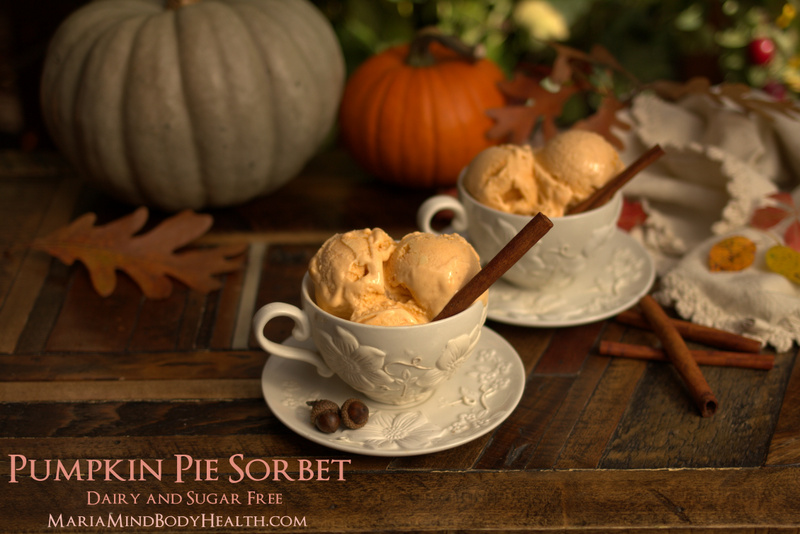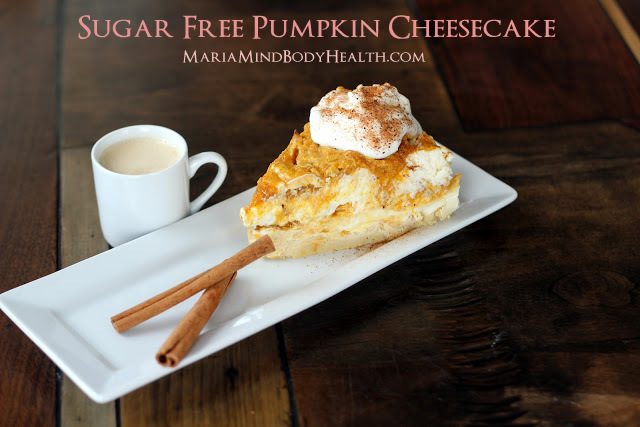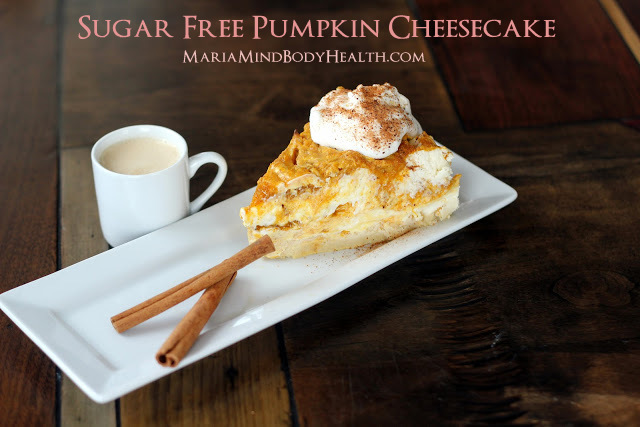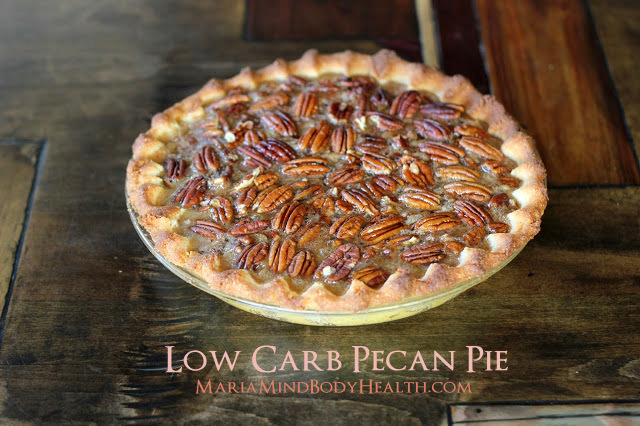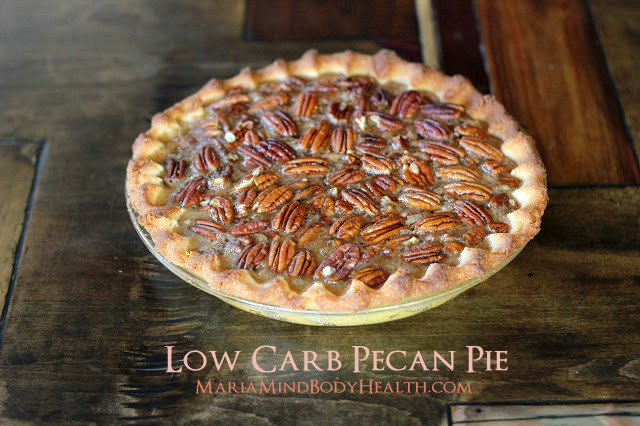 Leftovers
From me: Leftover Turkey Tetrazzini 
I picked this recipe because the only way I will eat turkey is if it is drowning in a tasty sauce!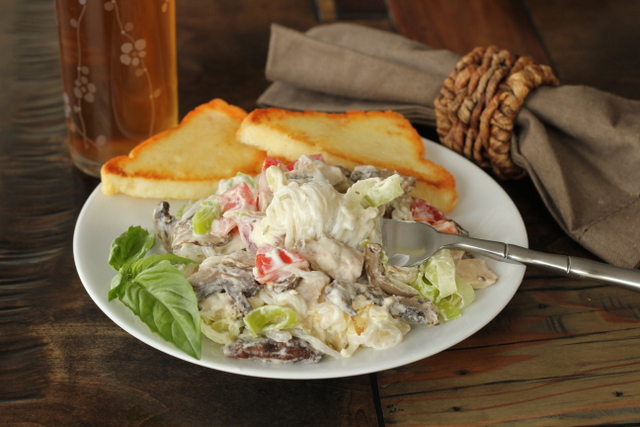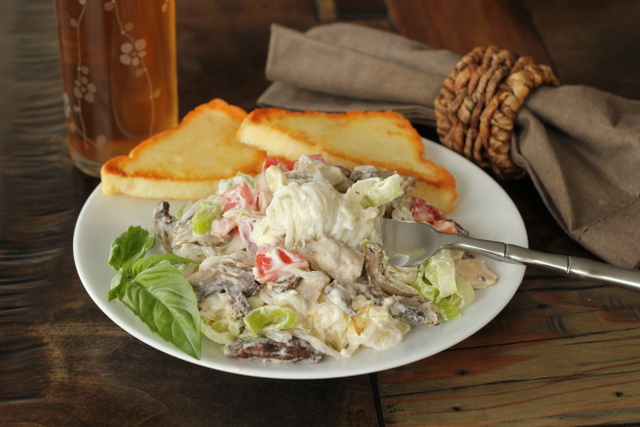 From Sooze at Fluffy Chix Cook: Sour Cream Enchiladas
Sooze writes: We're from Texas, and everyone who's anyone knows, the best part of Thanksgiving is the day AFTER Thanksgiving because that's the day we all either go out to eat Tex-Mex–or, if you're a sharp thinking low carb keto pro, make Tex-Mex at home. Olé! We're all so tired of traditional turkey and dressing by that time, we're ready to chow down on gooey, cheesy, insanely awesome queso, salsa and chips and a plate of gooey enchiladas with a side of guac (aka guacamole) thrown in for the hayull of it. (Texan for hell.) But holy guacamole! That's not exactly low carb keto friendly. Or, is it? Out of sheer necessity and orneriness, the Fluffys developed an entire cache of Tex-Mex taste treats to extinguish the need to feed on high carbage nonsense. Try one of our TNT (tried n true) family classics like Fluffy Chix Cook's Sour Cream Chicken Enchiladas (Enchilada Suizas by any other name), and buy life insurance; cuz you'll be so happy, you could just lay down and die.
(Pssst, if you're looking for a way to disguise the leftover turkey into non-turkular form, sub out the chicken and add the leftover turkey in the recipe. Turkey never had it so good as when it's disguised as Tex-Mex Enchiladas!)"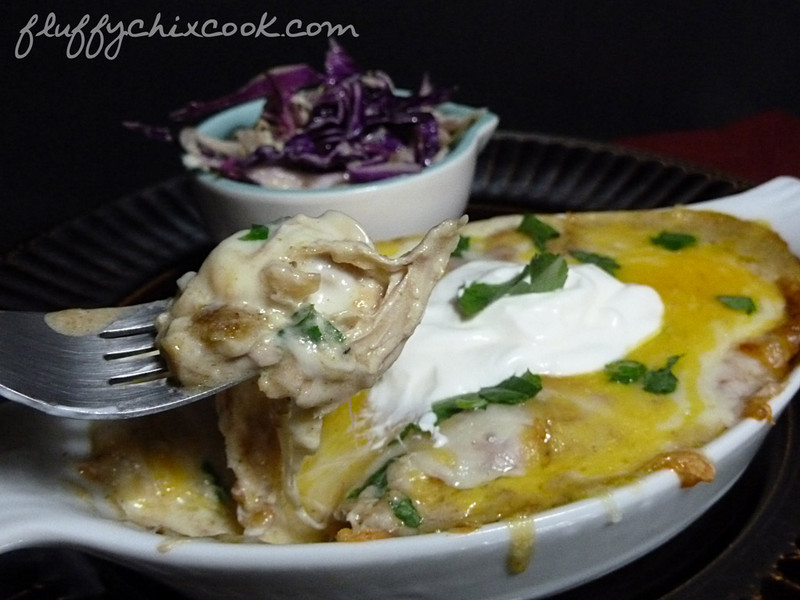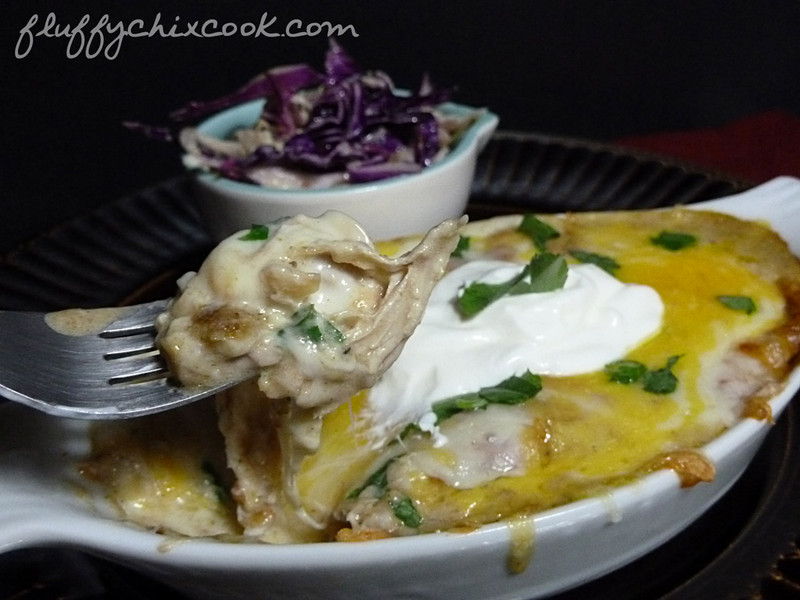 Testimony of the Day
30 Day Accelerated Testimony: "Hi Maria! I just had to write and tell you the coolest thing I just noticed! I am still lying on my driver's license about my weight… BUT now I am 10 pounds lighter than what it says! 
Thanks for the comforting phone call last month. It helped me put everything together. Have fun with those cute little boys!" Sara
If you want to get started on a path to health and healing, click HERE. You will not regret it!