KETO SPAGHETTI AND MEATBALLS

I once adored going to a restaurant in Hudson, Wisconsin called "Mama Maria's" for their Mama Maria's Meatballs (which is a huge hit in the book Keto Restaurant Favorites). But when Craig lost his job, I started cooking our favorite restaurant meals at home! Not only was it a great way to save money, but we both lost a lot of weight eating healthier versions at home!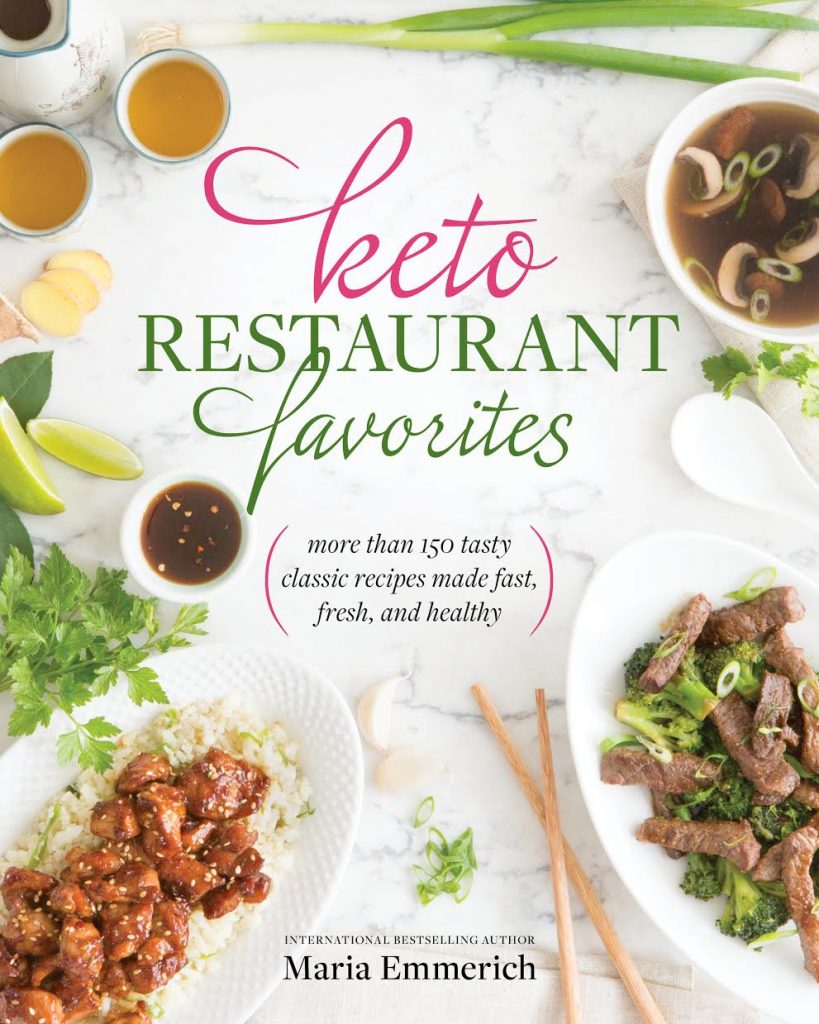 Check out our favorite restaurant recipes made keto in my best-selling cookbook Keto Restaurant Favorites! Click HERE to find it on SALE!  
 
If you are looking for more options for your Pure Protein and Fat days, here is a great dish (Spaghetti and Meatballs) to eat over Miracle Noodles and serve it with a piece of Protein Bread made into Garlic Bread! Yum! Who needs carbs? Mmmm, comfort food. We also made meatball sandwiches (using protein buns).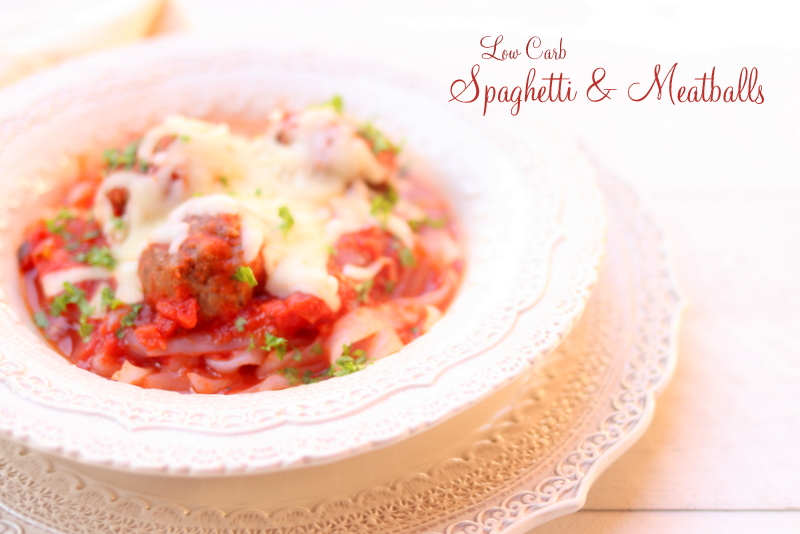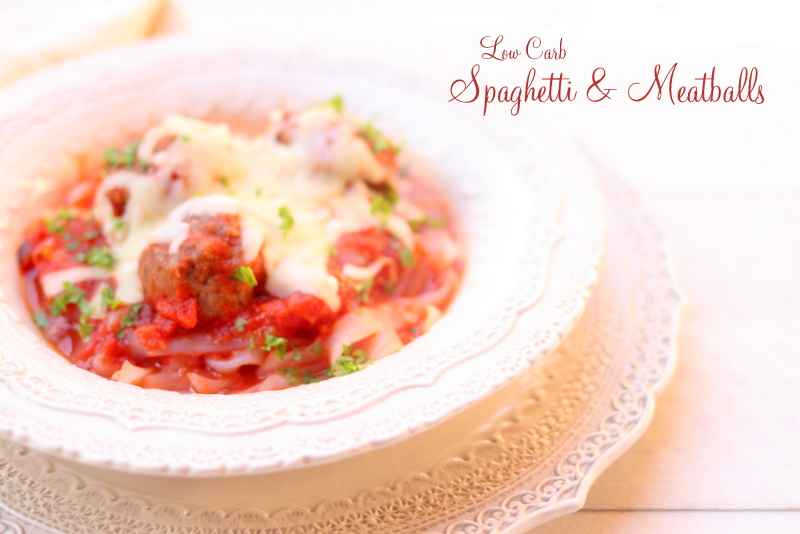 About 8 years ago, Craig's parents gave us the BEST Christmas present! It was a 1/2 grass-fed cow from a farmer! Grass-fed beef is probably the best gift they could have gotten us! I suggest a box of quality beef from Butcherbox as a gift to your family or friend! Each month they will remember you and enjoy healthy meals!
We love using Butcherbox ground beef for lots of recipes including this Ranch Meatloaf. Check out this video with Micah as my assistant on what you get in a box each month! You can customize your box too! We now are getting ribs and ground beef which we eat all the time!
MEATBALLS
2 pounds grass-fed ground beef
2 cloves garlic, minced
2 eggs
1 cup freshly grated Parmesan or Romano cheese
1 1/2 TBS Italian seasoning
2 1/2 teaspoons fine grain sea salt
1 teaspoon fresh ground black pepper
2 cups mushrooms, finely chopped
1 cup beef broth
Preheat oven to 350 degrees F. Combine beef, garlic, eggs, cheese, seasoning, salt and pepper in a large bowl. Blend chopped mushrooms into meat mixture. Slowly add the broth 1/2 cup at a time. The mixture should be very moist but still hold its shape if rolled into meatballs. Shape into 1 1/2 inch meatballs. Arrange in a single layer on a large, shallow baking sheet. Bake meatballs in the preheated oven 15-20 minutes, turning occasionally until evenly browned.
Serve with Miracle Noodles or Cabbage Noodles and your favorite no-sugar added marinara! Makes 8 servings.
NUTRITIONAL COMPARISON (per serving):
Traditional Meatballs using breadcrumbs and frying = 616 calories, 6.6 carbs, 0.3 fiber
"Healthified" Meatballs using mushrooms and baking = 410 calories, 3 carbs, 2 fiber
NUTRITIONAL COMPARISON (per cup Pasta):
White Pasta = 246 calories, 43 carbs, 5 fiber
Cabbage Pasta = 22 calories, 5 carbs, 2 fiber
Miracle Noodles = 0 calories, 0 carbs, 0 fiber
Zucchini "noodles" = 20 calories, 4 carbs, 2 fiber (2 effective carbs)
My suggestion is to only serve the sauce on the noodles you will eat that night. The leftover noodles and sauce get a little soggy, so reserve both separate.  I recently found a NEW Zucchini cutter that is easier to use! Click HERE to find it:)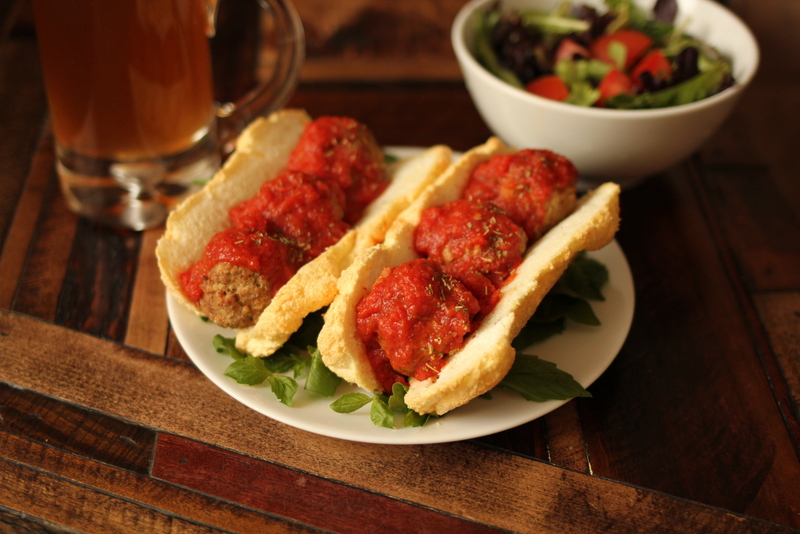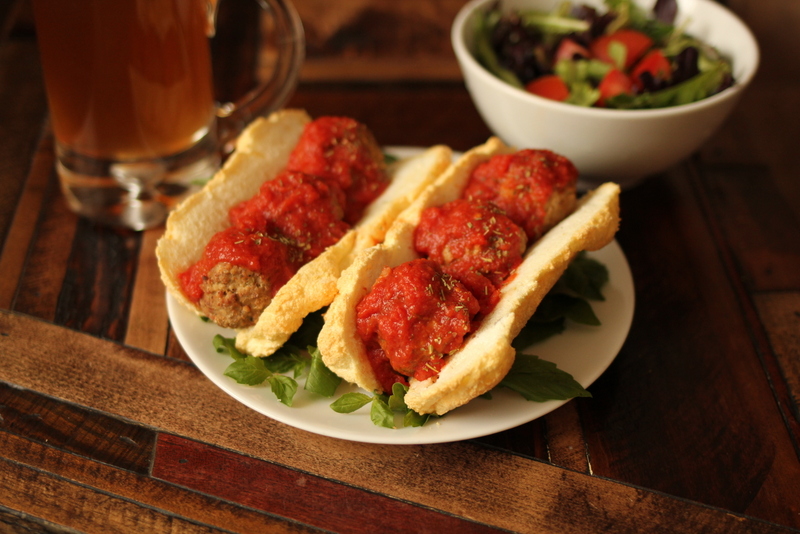 Testimony of the Day
"A year ago I met Maria Emmerich for a health assessment and consultation. My main goal was to lose a few pounds. However, I had also been suffering from IBS, allergies, and many sinus infections over the past several years.Maria helped me change my diet and my life. She has a wealth of knowledge on how vitamins, chemicals and different foods can affect our metabolism, moods and energy levels. I would highly recommend her to anyone looking to make a lifestyle change, lose weight and get healthier for good, not just temporarily on the latest fad diet. She has a wealth of information on her blog, www.mariahealth.blogspot.com. The results will amaze you!

I have not had a sinus infection in 12 months and my IBS problems disappeared. No more allergy related eczema. And I lost weight (of course now gained being pregnant, but I'm smaller than I was with either of my previous pregnancies!). Feel free to ask me any questions. I highly encourage all of my friends to check out Maria's books and websites if you are serious about getting healthy!"
To get started on your path to health click HERE. I'd be honored to help you too!
"Hi! I have lost almost 30kg and feeling so good! I don't know how to thank you enough! I have so much confidence in myself now. Merry Christmas Maria!"