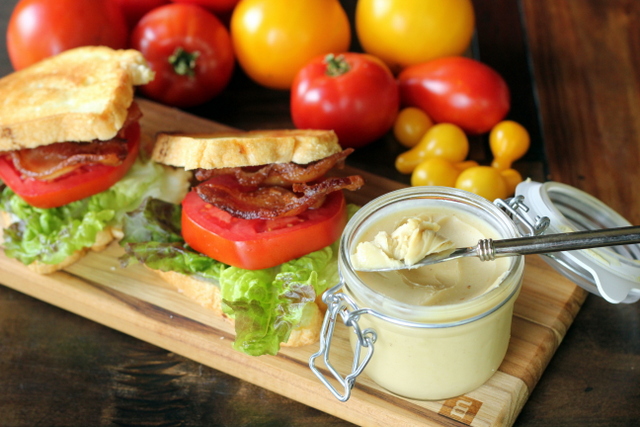 Baconnaise! And Keto-Adapted Bread
Posted by cemmerich in bread, Condiments, dairy free, gluten free, high fat/moderate protein, nut free, Paleo, PURE PROTEIN/FAT DAY, sandwich, Weight Loss
11
Jan
2014
MARIA'S FAVORITE THINGS GIVEAWAY!
Today's giveaway is this awesome cookbook that I believe everyone should own! BEYOND BACON! Stacy and Matthew of Paleo Parents blog have graciously donated their awesome cookbook. What I love about this couple is that they also feed their whole family the grain free lifestyle just like we do. You can find Beyond Bacon on sale now on amazon.com HERE.
I came home the other day and Craig said, you have to listen to this podcast on pork. It explains so much and why so many people fear pork yet they shouldn't now. Click HERE to listen to a very educational and interesting podcast with Stacy and Matthew. This podcast helps explain why choosing the best quality fat sources from farm-raised animals is best. It also helped me understand why I never liked pork chops before and how to properly cook them. If you're a bacon lover and want to learn more about what else you can consume from the pig, then this is a fun interview you will adore!
All you have to do is 3 things:
1. "Like" Maria Mind Body Health on Facebook.
2. "Like" Paleo Parents on Facebook.
3. Leave a comment below on what your favorite recipe that includes bacon is!
A winner will be picked Feb. 2nd and posted on Maria Mind Body Health Facebook page . Good Luck!

Testimony of the Day
In 2001 I felt like crap! Depression, anxiety, exhaustion, adrenal fatigue, hypothyroidism, mononucleosis, candida over growth, Celiac's disease, and an abundant of other food sensitivities. All unknown at the time. I just knew I hurt mentally, emotional, spiritual, physically, psychologically and I didn't know why. No one did. I was a full blown vegan.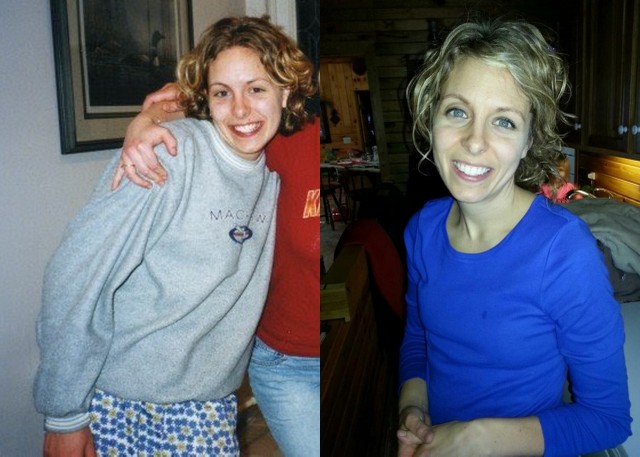 With Maria's guidance of supplements and staying 100% compliance to her diet, my gut has finally healed, my emotional health completely stabilized, my acne gone, excess pounds gone, brain fog gone, tired / fatigue gone. I am the healthy image I longed to be. It took time, persistence, patience, and self-discipline. It has been a journey that has paid off!" Lacy
Click HERE to start your journey to a keto-adapted diet!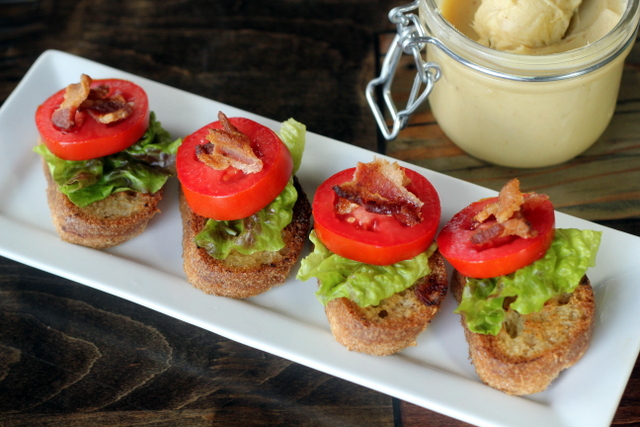 Baconnaise!
Ingredients
2 egg yolks
3 tsp lemon juice
1 cup liquid bacon fat (not too hot)
Instructions
Place the yolks in a small food processor with 1 tsp lemon juice and mix until well combined.
Turn the food processor on low and slowly drizzle the liquid bacon fat into the yolk mixture, drop by drop in the beginning. If you put too much oil at once, it will separate.
As you add more bacon fat, the emulsion will form and the mayonnaise will start to thicken and you can pour the fat in faster.
Once you add all the bacon fat, add the rest of the lemon juice and taste your creation. Add salt to taste if needed.
Store in the refrigerator.
Notes
NUTRITIONAL INFORMATION (per serving)
"Healthified" Baconnaise = 123 calories, 13.4g fat, 0.5g protein, 0.1g carbs (98% fat, 1.6% protein, 0.4% carbs)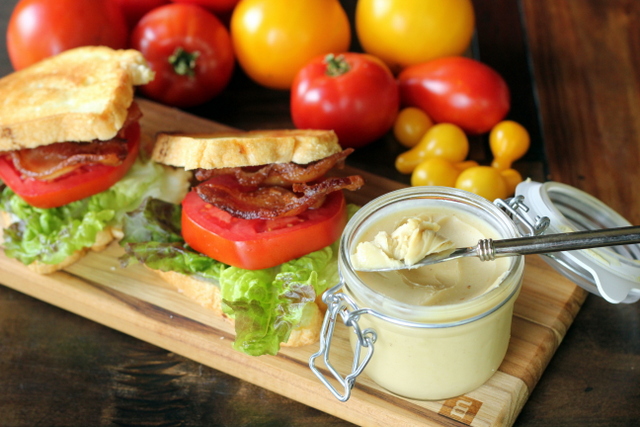 Keto-Adapted Bread
Ingredients
12 eggs, separated
1 cup Jay Robb unflavored egg white protein (or whey protein)
½ tsp onion powder (optional)
Instructions
Preheat the oven to 325 degrees F.
Separate the eggs (save the yolks), and whip the whites for a few minutes until VERY stiff (I use a stand mixer on high for a few minutes).
Gently mix the protein powder into the whites.
Slowly fold the reserved egg yolks into the whites (making sure the whites don't fall).
Grease a bread pan with coconut oil spray and fill with "dough."
Bake for 25-30 minutes or until golden brown.
Let completely cool before cutting or the bread will fall. Cut into slices.
I keep this bread in the freezer at all times to make sandwiches.
OPTION: Make bread into 18 buns on a greased cookie sheet.
Notes
NUTRITIONAL COMPARISON (per serving)
Traditional Bread = 80 calories, 2g fat, 2g protein, 24.5g carbs, 1g fiber
Keto-Adapted Bread = 49 calories, 2.9g fat, 5.2g protein, 0.5g carb, trace fiber (53.5% fat, 42.5% protein, 4% carbs)
NOTE: In this video, I use cream cheese instead of the yolks (which is what the recipe calls for). I write in Keto-Adapted to stay dairy free, so I recommend using yolks instead of cream cheese IF you are  not losing weight while eating Keto.
 Another Great Testimony!
"I am underway with the Keto-Adapted Plan and I am thrilled with the results in just four days.  Probably the biggest thing is that my fasting BG was 129 on the first morning, then 105, then 94 yesterday, and 92 today.  I am hooked!:" – Ann
Click HERE to sign up and get the results like Ann! You deserve it!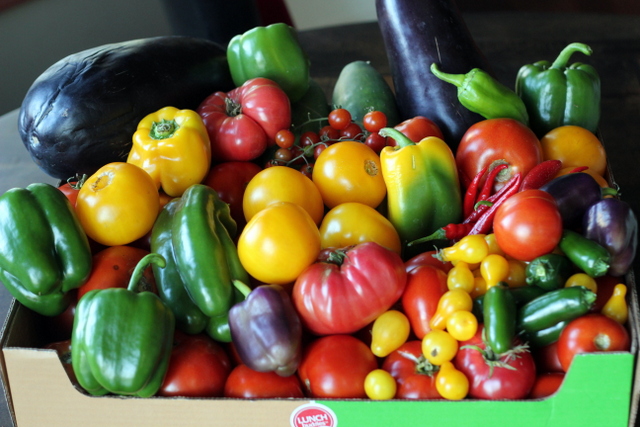 Man I miss fresh produce! While I was on a phone consult this past fall, a fan stopped by my house to drop off a HUGE basket of goodies! I am so thankful for this. It is amazing how much this helps me save. I sure miss summer!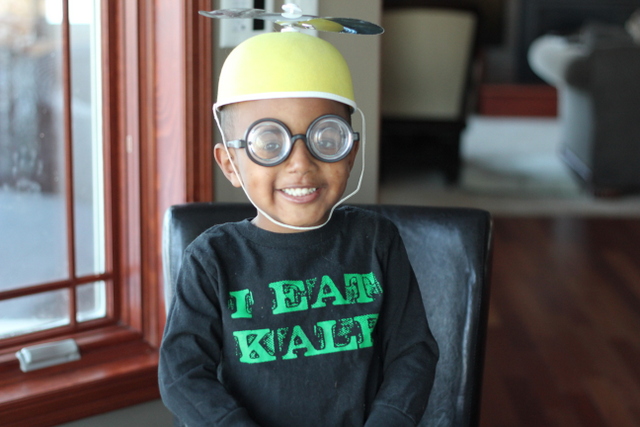 This is the definition of Cabin Fever… 50 below wind chill equals mischievous children!