Testimony of the Day
Phone Client Testimony: "Almost 60 pounds gone and 50 pounds was in my FACE alone! LOL! Def can see a big change there and the before photo was taken at 10-15 pounds UNDER my highest weight late last summer. Amazing how weight AGES me. Ugh! Inside and out! So glad Im on this journey for better health and never gave up! By summer it will be crackin! LOL!" Jamie
 To start your path to healthy healing click HERE.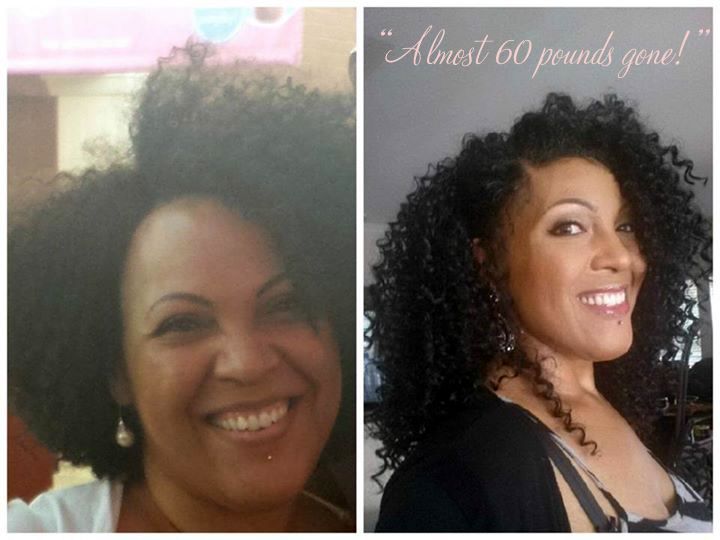 A great testimony about last week's Keto Life Class: "Dear Maria, thank you for such a wonderful class! I got all the supplements you suggested and for the first time in years I have energy and can sleep. I'm 54 and feel 25! It's been a full two weeks on the keto diet 8# down plus inches lost! This hasn't happened in 5 years. I'm not at all craving anything! I'm full, halfway thru my meals. I noticed the difference as soon as I started the supplements. My horrible hot flashes and night sweats have stopped and I'm actually happy again.
I also had been a three-year vegan, clean eating organic, non gmo, all home cooked foods plus chemical free from all make up, cleaners, laundry products, and even our mattress is organic with no relief until I started Keto and your supplements. Thank you so much." – Patti
 To sign up for the class Patti is referring to click HERE.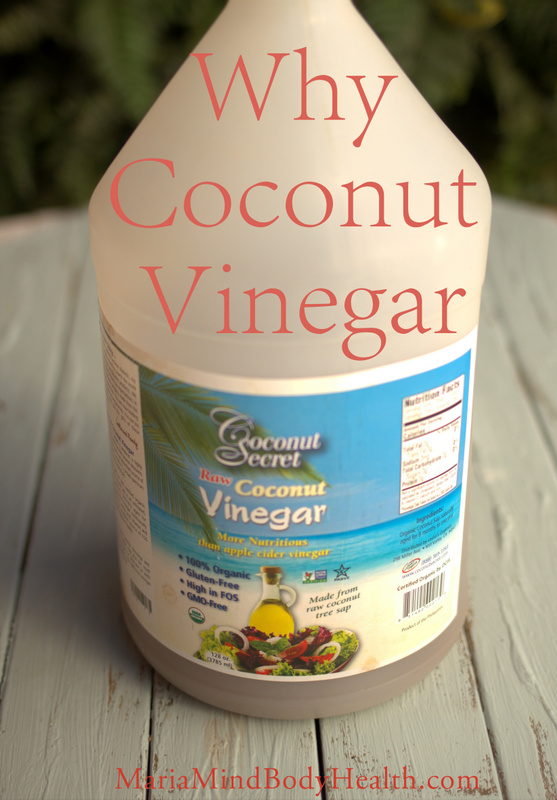 You may look at the ingredients for the Dairy-Free Avocado Ranch and wonder what coconut vinegar is. I use coconut vinegar in my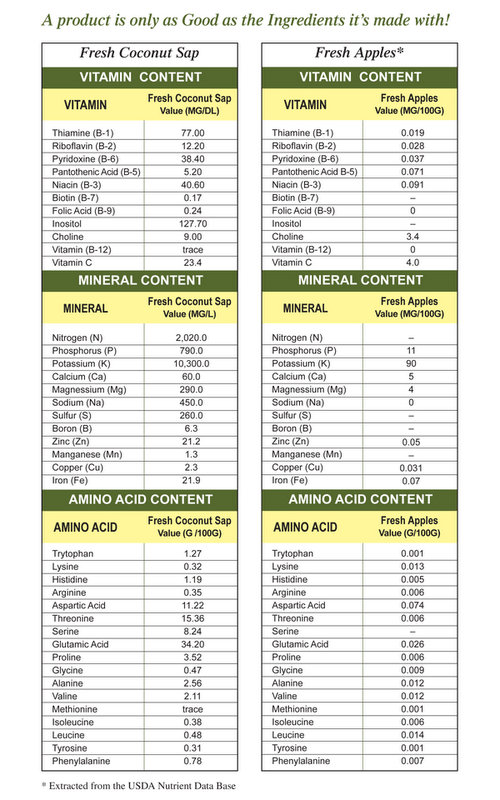 recipes for many reasons but mainly because it exceeds all other vinegar in amino acids, vitamins, and mineral content. (see chart).
It is also a FOS (prebiotic that promotes digestive health). One common thing I get asked about is what do the probiotics eat on a ketogenic diet since you are not consuming sugar or starch? One tip I suggest is to take a tablespoon of coconut vinegar with your probiotics to help promote good gut flora. It is one of my secrets which most low carb practitioners do not know.
Coconut vinegar is super high in potassium because it is grown in rich mineral-filled volcanic soil. There is almost 200mg of potassium per tablespoon of fresh coconut sap.
If you don't want to lose lean muscle, pay attention here! Since you lose a lot of sodium through the diuretic effect (loss of water retention) of a low-carb diet, you will eventually lose a lot of potassium as well. Keeping your potassium levels up helps to safeguard your lean muscle mass during weight loss. Also, just as with sodium, adequate potassium levels prevent cramping and fatigue. A deficiency in potassium causes low energy, heavy legs, salt cravings, and dizziness, and you may cry easily. Causes of low potassium would be dehydration from having diarrhea, sweating, and low-carb diets that are not well formulated.
I think it is interesting that doctors often recommend bananas and potatoes to their patients when they have high blood pressure. Sure they are going to recommend those things: they taste great, and people love them. But in reality, those two foods are causing the problem, not fixing it! Aside from that, there are foods that are much higher in potassium than the insulin-increasing banana and potato.
Don't worry, it doesn't taste like coconut!
Green "Eggs" and "Ham"
Ingredients
CREPES

4

eggs

1/4

cup

unsweetened almond milk

1

TBS

coconut flour

1/4

tsp

Redmond Real salt

1/4

cup

finely chopped cilantro

or herbs of your choice

Coconut oil for frying

FILLING:

1/4

pound

organic ground pork

Celtic sea salt and fresh ground pepper

DAIRY FREE AVOCADO RANCH:

THIS WILL MAKE EXTRA

1

ripe avocado

peeled and pitted

1

head garlic

roasted and squeezed from the cloves (see below)

1/2

cup

bone broth

chicken or beef

1/2

cup

homemade baconnaise or mayo

2

tablespoons

chopped fresh parsley

2

tablespoons

chopped fresh dill

1/2

teaspoon

fish sauce

1/2

teaspoon

coconut vinegar

1/2

teaspoon

smoked paprika

1/4

teaspoon

onion powder

1/4

teaspoon

Redmond Real salt

1/4

teaspoon

ground black pepper

OPTIONAL GARNISH:

1/4

cup

salsa
Instructions
In a blender or food processor combine all the crepe ingredients and mix on high until smooth and batter <g class="gr_ gr_175 gr-alert gr_gramm gr_inline_cards gr_run_anim Grammar multiReplace" id="175" data-gr-id="175">turns</g> green. Let the mixture sit for a few minutes or store in the fridge overnight for easy breakfast (the mixture thickens a little).

Stir again just before using.

Heat a large cast iron skillet onto medium high. Have a pot holder close by (the handle gets very hot).

Pour a few tablespoons of the batter into the <g class="gr_ gr_140 gr-alert gr_spell gr_inline_cards gr_run_anim ContextualSpelling multiReplace" id="140" data-gr-id="140">well greased</g> skillet. With the pot holder on your hand, swirl the dough all around the pan to have a very thin layer of batter that covers the whole pan.

Cook for 2 minutes or until golden brown and cooked all the way through.

Remove from skillet onto a plate for serving.

Saute the ground pork and season with salt and pepper to taste.

Fill the crepe with sauteed ground pork before rolling up.

To Make the Avocado Ranch: Pulse the avocado in a food processor until broken up. Add the remaining ingredients and pulse to combine, then puree till smooth. Store in the refrigerator in a sealed container for up to 2 weeks.

Top each filled crepe with 2 tablespoons of Avocado Ranch and salsa if desired.
Notes
NUTRITIONAL COMPARISON (per serving)
Traditional Crepes = 334 calories, 21.4g fat, 26.9g protein, 17.4g carbs, trace fiber
"Healthified" Crepes (depending on how much oil is absorbed) = 298 calories, 20g fat, 26.9g protein, 3.5g carbs, 2g fiber
(60% fat, 36% protein, 4% carbs)
ROASTED GARLIC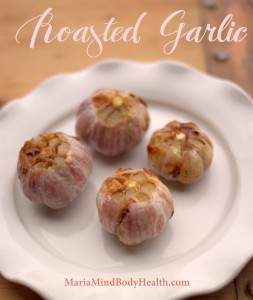 Roasted garlic is something so different than raw garlic.
Craig and I were once eating at a Greek restaurant in St. Paul, MN called Shish. Craig's kabobs came with a side of the white "mash" which we thought were garlic mashed potatoes. It had the consistency of mashed potatoes and had a smell of garlic. We asked the owner what it was and he said roasted whipped garlic. We tried it and we had to ask again to make sure there wasn't anything added because it really tasted like mashed potatoes.
Nope, just roasted garlic. So, I came home and started making roasted garlic like mad. It is so tasty!
I also tried making it in my slow cooker and it works perfectly! I do a large batch and store extra in the freezer for meals, side dishes and salad dressings like the Dairy Free Avocado Ranch salad dressing.
To find my easy Roasted Garlic recipe, check out The Art of Healthy Eating Slow Cooker. Thank you all for your love and support!