Another great testimonial about this lifestyle.  
I NEVER take photos of myself but I had to take a couple just so I could send them to you. I only wish I had taken before photos as well!  Sorry for the poor quality.
So, I have been eating your way for about a year now, but really kicked it up a notch about  two months ago when I purchased a package with you. My goal was to lose about ten to twelve pounds.  I had become so frustrated as I watched the scale only change slightly over these past two months.  I think I have only lost about 4 pounds total. But guess what I learned? The scale lies!  I finally took some measurements and I have lost two full inches off of my waist! After having four kids I never thought I could have a 24 1/2 inch waist!  Not only have I lost fat around my belly, but some of the stretched out skin (from multiple pregnancies) seems to have disappeared!  I honestly don't care what the scale says anymore. Sure, I would love to lose a few more pounds, but I am no longer a slave to my scale. I have learned my mind and body more accurately represent the level of my health, not the scale. Thank you for giving me this freedom!
Click HERE to get your 30 day meal plans and start your transformation!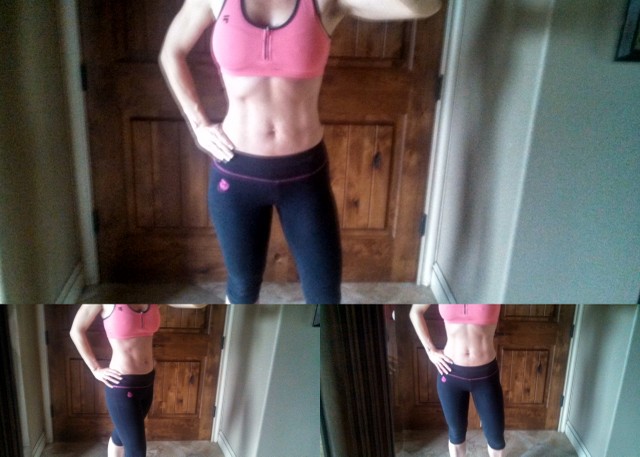 COFFEE MATE CREAMER
One thing that I have a lot of clients complain about is giving up their Coffee Mate coffee creamer. It is quite frustrating that they can claim "trans-fat" free when clearly, it is listed in the ingredients. The marketing "loop holes" allow them to make the serving size so low that once they are below a gram, they can claim "No Trans-Fats." But really, how big and how many servings are people getting in a day? Even 1 gram of trans-fat changes the structure of our cells and makes them "partially hydrogenated."
INGREDIENTS: WATER, SUGAR, PARTIALLY HYDROGENATED SOYBEAN AND/OR COTTONSEED OIL, AND LESS THAN 2% OF SODIUM CASEINATE (A MILK DERIVATIVE)**, NATURAL AND ARTIFICIAL FLAVORS, MONO- AND DIGLYCERIDES, DIPOTASSIUM PHOSPHATE, COLOR ADDED, CELLULOSE GEL, CELLULOSE GUM, CARRAGEENAN.
Partially hydrogenated oils don't just damage your cells, causing allergies, arthritis and auto immune diseases, but in they also make you fat!
Essential fatty acids are called 'essential' because your body NEEDS them and you can only get them through food. Your brain and body are very smart, even though your stomach may feel full, your brain never tells you to stop eating, because it still needs the essential fatty acids to sustain life. You will never be full until you do.
Partially hydrogenated oils make you gain weight because they interfere with the body's ability to ingest and utilize the healthy fats that you want to fill your cells with.
Imagine this, your cells are like neat parking lots. When you eat omega 3 fats, they are like little Smart Cars that park nice and neat into the parking spots that feed our body by decreasing inflammation (everything from joint pain to asthma to heart disease). BUT when we eat trans fats they are like huge SUVs that don't fit into these parking spots, but they force their way in anyway…damaging the cars around them so they can't run anymore (or help our body) AND they cause our fat cells to grow! If you eat even more trans-fats, those SUVs get mad because they can't find a parking spot, so they just drive around furiously in your body and bounce into all the cells causing free-radicals. To read more on how to decrease free-radicals, go to Supplement chapter in Secrets to a Healthy Metabolism.
Over time, more and more SUV are filling the parking spots which leaves no room for the Smart Cars. So new parking lots (fat cells) have to be built to make room for them. So now our body gets bigger, we have more inflammation and more health problems like asthma, arthritis, heart disease…not a good outcome!
"HEALTHIFIED" PUMPKIN PIE CREAMER
1 vanilla bean (OR 1 TBS pure vanilla extract)
1 cup unsweetened almond milk (or coconut milk)
½ cup pumpkin puree (not pumpkin filling)
2 TBS Swerve (or 1 drop stevia glycerite) to desired sweetness
½ tsp pumpkin pie spice
½ tsp cinnamon
Cut and split open the vanilla bean (if using). Heat almond milk, pumpkin, natural sweetener and vanilla bean over medium heat until bubbling vanilla beans are extracted from pod. Remove from heat. Wisk in spices until well blended. Makes 12 servings.
NUTRITIONAL COMPARISON (per 2 TBS)
Coffee Mate Creamer = 70 calories, 3g fat, 0g protein, 10g carbs, 0g fiber (10 effective carbs)
"Healthified" Creamer = 7 calories, 0.3g fat, 0.2g protein, 1g carb, 0g fiber (1 effective carbs)