Crack Slaw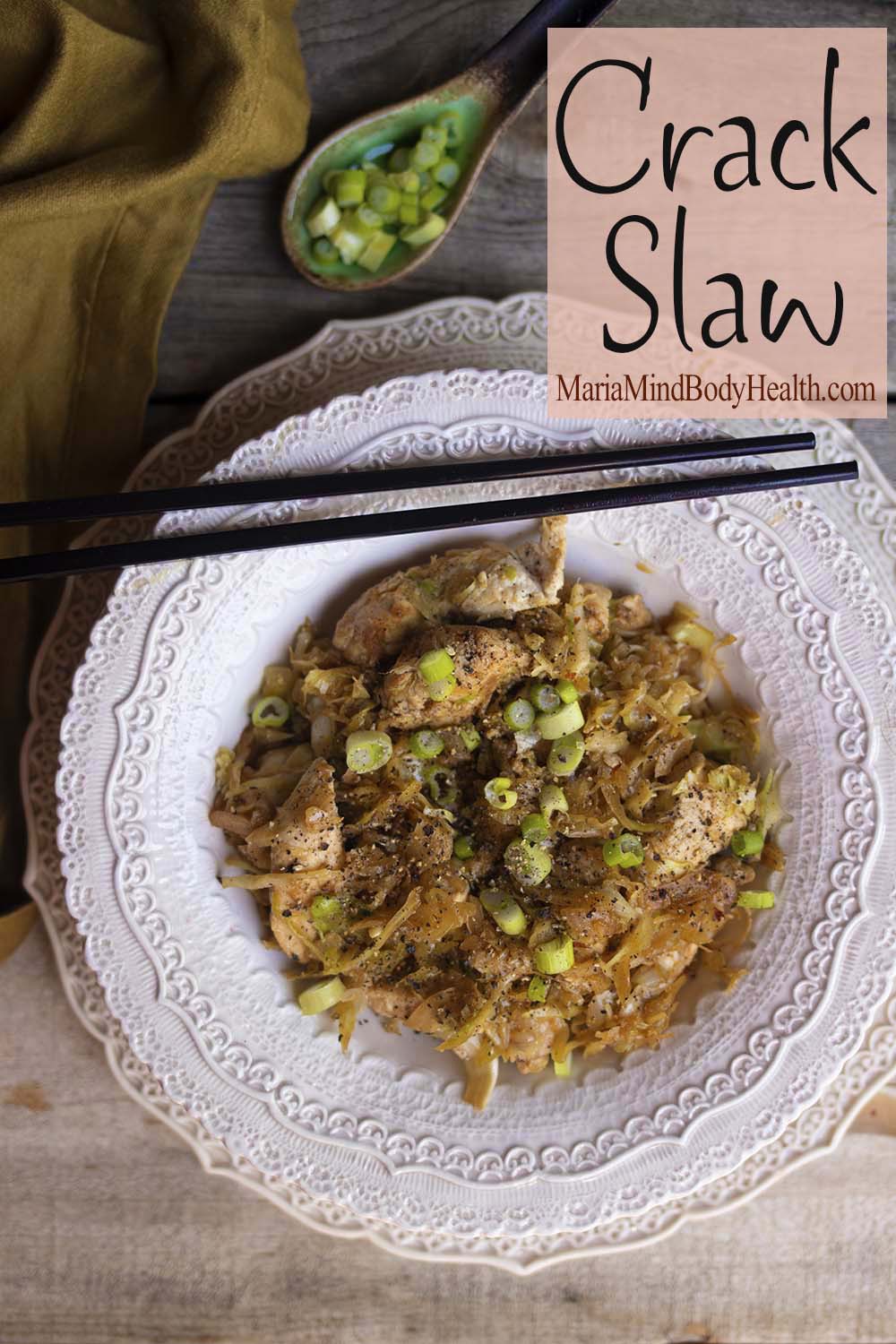 This recipe is called Crack Slaw because it is very addictive! It is an easy keto recipe that will quickly become a fan favorite!
Crack Slaw is so easy yet so flavorful! Crack Slaw reminds me of the inside of an egg roll!

I had chicken breasts in my freezer from Butcherbox to make this easy Crack Slaw and I want to tell you some GREAT news!
If you're an existing ButcherBox member I've got deals for you too.
Skip the stores with all the temptations and get quality food mailed to your front door!
Click HERE to access member deals and specials.
You'll find exclusive and limited time offers as well as new product launches like lobster, ground bison, seafood sampler, cast-iron favorites, their legendary bacon blast (10 packs of bacon for just $5/pack), and so much more. Their member deals are constantly changing so be sure to click
HERE
!
Do not be afraid of the fish sauce in the recipe. In this video I discuss what fish sauce is and how to use it. CLICK HERE to get the one I love and the only brand that doesn't contain sugar.
If you want to watch us make this delicious Crack Slaw, subscribe to our new YouTube Channel to get updated when the video comes out which will be in a day or two, and comment below on what video recipe we should make next!
Crack Slaw
Ingredients
2

tablespoons

coconut oil

divided

1/2

cup

diced onion

1

head roasted garlic

or 3 cloves minced

1

pound

boneless skinless chicken breasts

Click HERE

1 1/2

teaspoons

Redmond Real salt

divided

5

cups

shredded cabbage

2

tablespoons

tamari sauce

or 1/4 cup Coconut aminos

1

tablespoon

grated fresh Ginger

or 1/2 teaspoon dried ginger

1

teaspoon

Redboat fish sauce

or salt

1/2

teaspoon

stevia glycerite

Black pepper

Garnish with sliced green onion
Instructions
Heat a tablespoon of oil in a large skillet or wok, over medium heat. Add the onion and garlic. Cook for 5-7 minutes, until onion is soft.

Cut the chicken into 3/4 inch pieces. Pat the chicken dry and season on all sides with 1 teaspoon salt. Increase heat to medium-high. Add the remaining oil. Once hot, add the chicken. Stir fry for 3-5 minutes, until the chicken is just golden.

Add the cabbage, Ginger, and tamari, fish sauce, stevia, 1/2 teaspoon salt, and pepper. Stir fry for 3-5 minutes, until the cabbage is tender. Garnish with sliced green onion.

Store extras in an airtight container in the fridge for up to 4 days. To reheat, place in a greased skillet over medium heat for 3 minutes or until heated through.
Nutrition
Calories:
219
|
Fat:
10
g
|
Protein:
27
g
|
Carbohydrates:
10
g
|
Fiber:
3
g
|
P:E Ratio:
1.6
TESTIMONY OF THE DAY
"I wanted to share an update on my assessment/supplement journey. This weekend, I got all the supplements I ordered, plus the Progest cream(I was already taking the ones I had, per Maria Wojcik Emmerich's recommendations) and let me tell you, the things I noticed improving were amazing!
I also cut way back on caffeine already, and am following the Cleanse, and I have a LOT more energy, and sense of well being, but I took measurements, because I noticed things were fitting much better, and I lost TWO inches off my hips and my waist, and an inch off the measurement under my bust, and I'm beginning to see my ribs again!!
The inches off my waist is huge for me, because that area has been stubbornly here to stay since I hit my mid fifties.
Anyway, thank you again, Maria, your advice to me was spot on, and I am exercising and getting that early morning sunshine." – Jackie
Most people I consult are doing keto totally wrong. Get fast results with the my NEW Keto Packages!
Want to learn more about the ketogenic lifestyle? My all new Keto Courses are perfect and include everything you need to lose weight and heal your body. CLICK HERE to get started.