BUTTER POACHED LOBSTER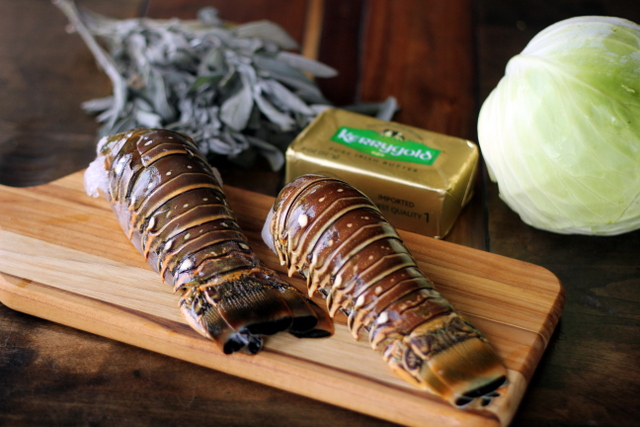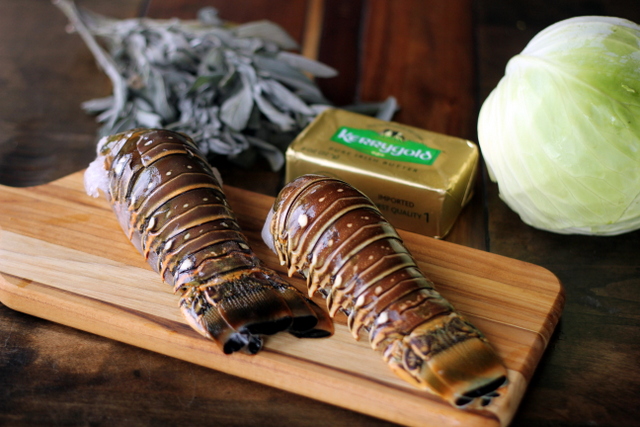 My grandpa Vince survived his first heart attack at age 32, but with the diet that his doctor recommended it is no wonder his heart never healed.  He eventually required heart surgery at age 45, then another one at age 52. At that point, the doctors gave him 5 years to live; he made it 9 and died at age 61 on Thanksgiving morning. He was given nutrition advice from his doctor to never eat eggs, butter, or saturated fat. He was living off of fake butter substitutes and popcorn. His doctor would be shocked if I served him a dinner like this Butter Poached Lobster!
Cholesterol is not the bad guy that we have vilified; it is vital for every cell in your body. You cannot live one day without it! It does not damage arteries, it repairs arteries![8] I like to refer to cholesterol as the firefighters in our body. They help stop the inflammation that is occurring. When you kill the firefighters (cholesterol), sure your cholesterol numbers will go down, but did the inflammation (fire) go away? No, it didn't.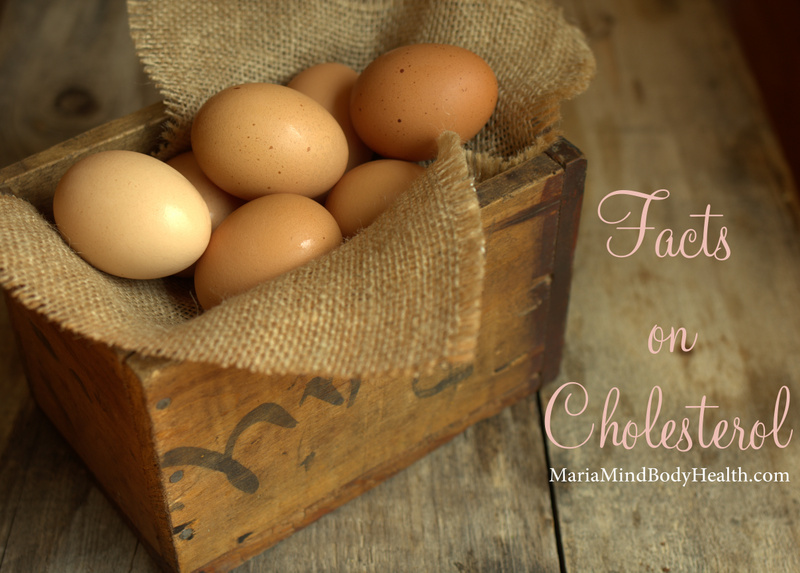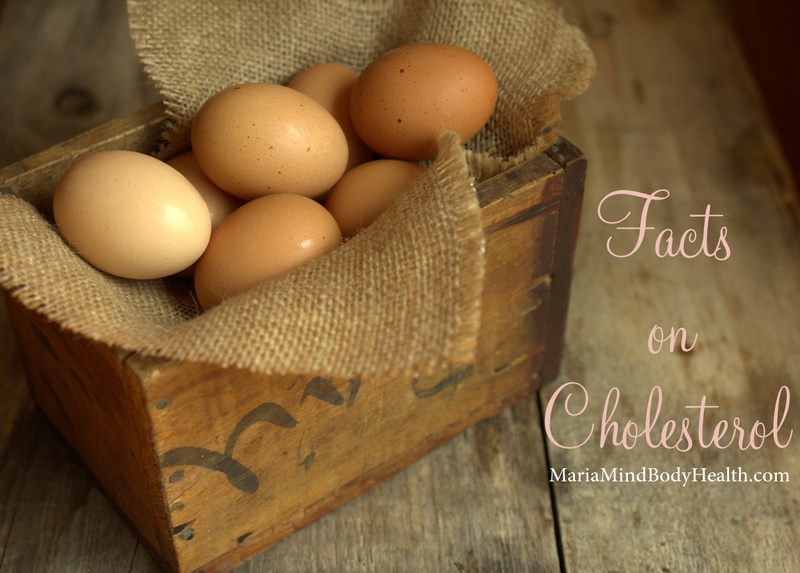 Cholesterol is so important to the human body that nature has devised a backup plan in the event your diet falls short. When that happens, your liver steps in to make cholesterol to give your body a baseline level. The high levels of insulin that are released in a low-fat, high-carb diet also trigger the body to tap off leftover blood sugar into the liver to make cholesterol and triglycerides which are used for energy and fat storage.
In its natural, unstressed state your liver makes 75% of the cholesterol your body needs. The rest you have to eat, which is my favorite food group: butter, meat, whole-fat dairy products, shellfish, and eggs.
If you deprive yourself of cholesterol, your liver overproduces cholesterol to make up the difference and stocks up. This overdrive state can't shut off until you start eating cholesterol again. So, a low-cholesterol, high-carbohydrate diet can actually lead to heart disease!
Most importantly, the biggest contributor to heart disease risk is inflammation. A well-formulated keto-adapted diet is very low in inflammation. Sugar and carbs are the big culprits when it comes to increased inflammation. Coronary Artery Disease occurs when an LDL particle (usually a small dense one) gets lodged in a lesion (caused by inflammation) in the artery wall. It then releases its cholesterol into the artery wall which starts the formation of plaque. So if you have very low inflammation and no arterial lesions for the LDL to get stuck in, your cholesterol numbers aren't really relevant.
"We've long known that atherosclerosis is an inflammatory disease. In the absence of inflammation or injury to the endothelial cell, the cholesterol would never go through the arterial wall and it would never stay there. – Dr. Dwight Lundell"[59]
Well formulated keto-adapted diets:
1. Reduce body fat much more than low-fat diets, even though the low-carb groups are allowed to eat until fullness [10, 11].
2. Lower blood sugar and improve symptoms of diabetes [12].
3. Increase HDL (the good) cholesterol much more than low-fat diets [13].
4. Change the pattern of LDL (the "bad") cholesterol from small, dense LDL (very bad) to Large LDL [114, 15].
5. Cause a greater reduction in blood pressure [16, 17].
6. Lower blood triglycerides much more [18].
They improve ALL biomarkers of health MORE than the low-fat diet still recommended by the authorities.
If you want to get started on a well-formulated keto-adapted diet, take the planning out and get my 30 day meal plans which include a very detailed grocery list. Click HERE to get started on your path to healing.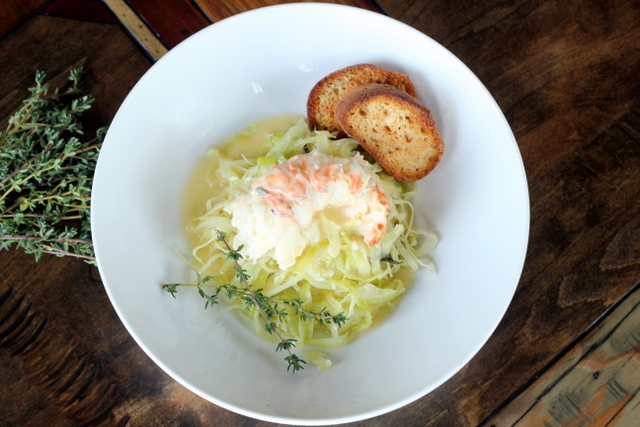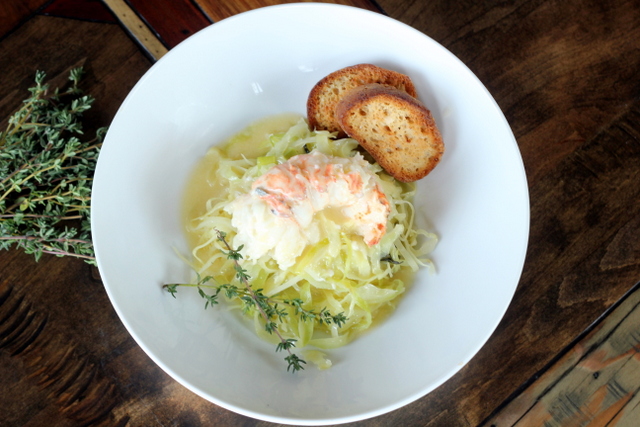 BUTTER POACHED LOBSTER
Beurre Monte is a butter, an emulsification of 80% milk fat, 18% water, and 2% milk solids. Heating butter above 160 degrees will cause it to "break" or separate into its different composition parts. A Beurre Monte is a techniques of keeping melted butter in an emulsified state between 180 degrees and 190 degrees, which is perfect to poach seafood, meats and low-starch vegetables.
Beurre Monte can be set aside on the stove after being prepared but it should be used within an hour after you make it.
GREAT news! If you're an existing ButcherBox member I've got deals for you too. You can get Butcherbox LOBSTER TAILS mailed to your front door! 
Skip the stores with all the temptations and get quality food mailed to your front door! 
Click HERE to access member deals and specials. You'll find exclusive and limited time offers as well as new product launches like ground bison, seafood sampler, cast-iron favorites, their legendary bacon blast (10 packs of bacon for just $5/pack), and so much more. Their member deals are constantly changing so be sure to log into your account to checkout their latest offers. 
Butter Poached Lobster
NOTE: Do not forget to remove the shell. On my first attempt, I didn't remove the shell and the lobster didn't poach like it should... an expensive mistake!
Ingredients
CABBAGE "PASTA"

1

head cabbage

sliced into thin "noodle" like shapes

3-5

TBS

fresh thyme

chopped fine

POACHED LOBSTER:

1

lobster tail

per person, shells removed (click HERE to get FREE lobster from Butcherbox!)

Butter

cut into 1/2 inch chunks

1

TBS

water
Instructions
In a large pan, saute cabbage noodles on medium with 1/2 TBS butter or coconut oil and tarragon (or other herb).

Saute until soft like a noodle.

Set aside.

To find out how much butter you will need for poaching the lobster, place the shelled lobster tails in a large pot, side by side; add just enough water to cover.

Remove the lobster tails and set aside; and measure the water in the pan.

This is the amount of butter you will need in order to poach the tails.

Yes, it is a lot of butter, but it makes a great leftover sauce for extra "cabbage pasta."

Make sure to bring the lobster tails to room temperature before you begin.

To make the Beurre Monte, bring 1 tablespoon of water in a saucepan (which is large enough to fit the lobster) to a boil over high heat; reduce the heat to low and begin adding the chunks of butter (a little at a time) whisking to emulsify. Once the emulsion is started, you can safely add the butter faster without it breaking.

Hold the temperature of the Beurre Monte between 160 and 190 degrees for poaching.

If it gets too hot, the sauce will "break" but it will still taste good.

The mixture should have the consistency of a very thick butter sauce.

Use a thermometer and bring the beurre monte up to at least 160° degrees, but not over 190° degrees. Depending on how large your lobster is and how many you are preparing, will determine how long you need to poach them; about 5 to 7 minutes.

They should a soft consistency and look as if not completely cooked, if you over-do them, they will be rubbery. The lobster should be no longer opaque in color, but white when done.

Remove lobster from the Beaurre Monte and serve over Cabbage Pasta.
Notes
NUTRITIONAL COMPARISON (per serving)
Traditional Lobster and Pasta = 671 calories, 27.3g fat, 26g protein, 52.3g carbs, 3g fiber
"Healthified" Lobster and "Pasta" = 319 calories, 24.4g fat, 18g protein, 9.3g carbs, 4.8g fiber (68% fat, 22% protein, 11% carbs) NUTRITIONAL COMPARISON (per cup):
White Pasta = 246 calories, 43 carbs, 5 fiber
Cabbage "Pasta" = 22 calories, 5 carbs, 2 fiber
If you like your lobster sandwich style rather than over "cabbage pasta" make a lobster roll with my homemade baconnaise and a Protein bun! I had my leftover lobster this way!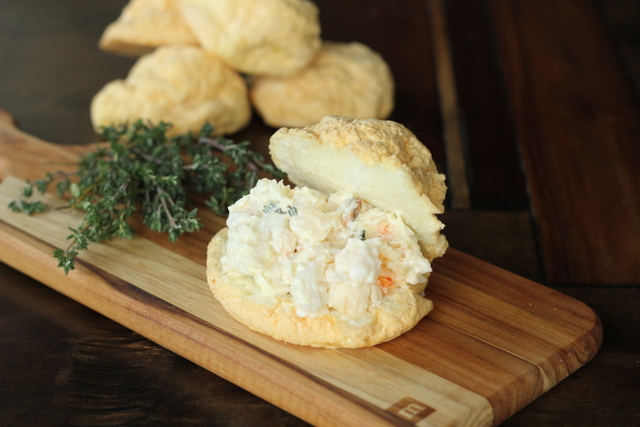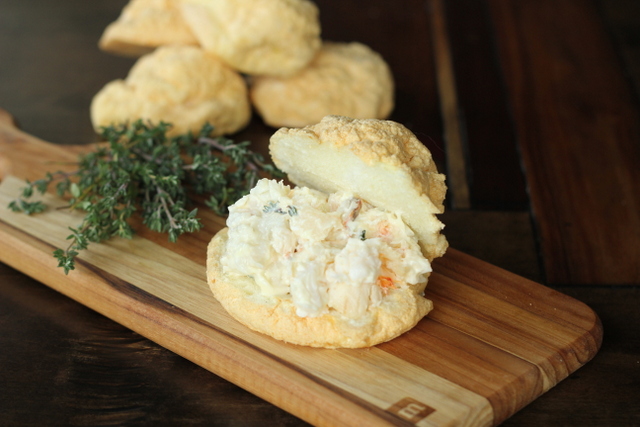 Plan Plan Plan is the key to success
Recipes like my cabbage "pasta" can be found in my cookbook The Art of Healthy Eating Slow Cooker. Cabbage is so cheap and lasts forever, I always keep one in my fridge. Cabbage pasta can be made days ahead of time and stored in an airtight container in the fridge for easy additions to dinner.
One trick that works for our family is that Craig helps clean up after dinner, while I prepare dinner for the next night. I often fill my slow cookers with the main dish, side dish and dessert (yes, I have 3 beloved slow cookers). Then in the morning, all I have to do is take the slow cooker shell out of the fridge and turn them on. That takes so much stress and anxiety out of my day!
To get over 300 slow cooker recipes, check out The Art of Healthy Eating: Slow Cooker, click HERE to order. 
Happy Eating! Thank you all for your love and support!