Testimony of the Day
"Hi Maria! On 02/15/13 I was diagnosed with a 12mm Pineal Gland Cyst after a sever migraine. In late July I flew to Colorado in hope of finding some answers and second opinions. I was given no information from the 2-3 Neurologist that I have seen as to what caused or is "feeding" this. The doctors are very unhelpful due to where my cyst is located (dead center of my brain). Their fearful that it will grow thus forcing them to operate, so they shove RX's at me in hopes that something will help. Only more bad news followed. Not only was the Cyst causing problems, I was on my way to getting Type 2 Diabetes and leaky gut. I knew I needed to change my life and fast. 
I found out about "The Maria Way" from some very good friends. I have followed your plan since the being of August. On 08/20/13 just 2.5 short weeks of being on your diet plan, I had my follow up MRI. It showed that the cyst was now only 1.1cm in size. It had already shrunk 1mm! I know that sounds tiny but when you're talking about something growing in the middle of your brain it means a lot! I have stopped all med's and have been migraine and headache free for almost a month now thanks to you!
My skin has improved and my body has never felt better. I can't wait to see how i feel in a month! My holistic doctors believe that a change in diet and the right supplements will probably shrink or even make my cyst go away. I am really looking forward to TOTAL body health. I truly do feel that "you are what you eat".
I have never felt better! Not only am I losing weight but very soon I will be completely healthy! Thank you Maria!!!!" Megan
Click HERE to start your journey to a keto-adapted diet!
Happy Halloween!
Have you ever noticed our kids get sick a lot from Halloween until Valentine's Day? HMMMM, there are a lot of Holidays in between that time that focus on candy. Sugar depresses the immune system. Vitamin C is needed by white blood cells so that they could phagocytize viruses and bacteria. White blood cells require a 50 times higher concentration inside the cell as outside so they have to accumulate vitamin C.There is something called a "phagocytic index" which tells you how rapidly a particular lymphocyte can gobble up a virus, bacteria, or cancer cell. In 1970, Linus Pauling, discovered that white blood cells need a high dose of vitamin C and that is when he came up with his theory that you need high doses of vitamin C to combat the common cold.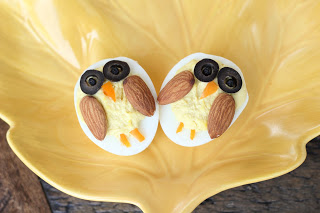 We know that glucose and vitamin C have similar chemical structures, so what happens when the sugar levels go up? They compete for one another when entering the cells. And the thing that mediates the entry of glucose into the cells is the same thing that mediates the entry of vitamin C into the cells. If there is more glucose around, there is going to be less vitamin C allowed into the cell. It doesn't take much: a blood sugar value of 120 reduces the phagocytic index by 75%. So when you eat sugar, think of your immune system slowing down to a crawl.
Simple sugars aggravate asthma, cause mood swings, magnify personality changes, muster mental illness, fuel nervous disorders, increase diabetes and heart disease, grow gallstones, accelerate hypertension, and magnify arthritis. Since sugar lacks minerals and vitamins, they draw upon the body's micro-nutrient stores in order to be metabolized into the system.
So what are you sending your kids off to school with? A bowl of cereal and skim milk? A Poptart? To keep your kids healthy and focused at school, try organic eggs with lots of omega 3's and healthy protein, or a Jay Rob whey protein shake. A protein filled breakfast is proven to increase focus and success in children as well as adults.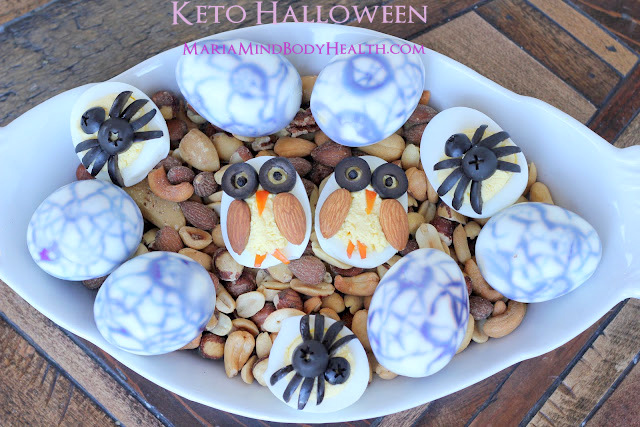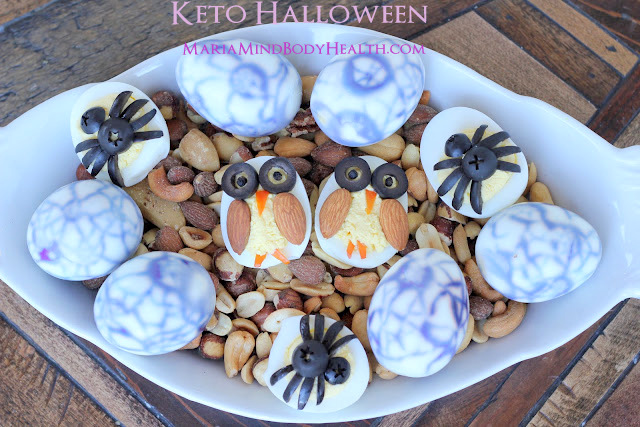 My new Kids Color Cookbook is filled with tons of ideas to keep your kids healthy without them even noticing the changes! It is now offered in an electronic version!
I also wanted to take the time to thank all of you for your love and support. My husband lost his job just after we adopted Micah and Kia and we have been trying to make it on one income. All of your help with buying my books and purchasing through my aStore really helps my family. You all are blessings to us!
Click HERE to find my books and other healthy products!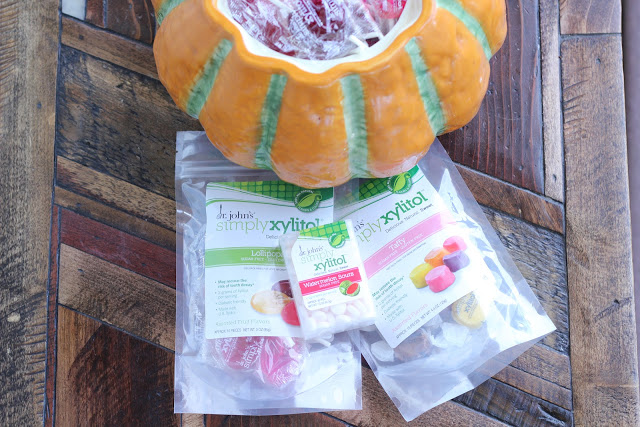 If you are transitioning you kids from sugar filled Halloween, to a "healthified" one, here is a 'baby step' to take: Try xylitol sweetened candy instead. Xylitol occurs naturally in many fruits and vegetables and is even produced by the human body during normal metabolism. Manufacturers make it from plants such as birch and other hard wood trees and fibrous vegetation. Click HERE to find the products I prefer. This is what I will be giving out for "trick-or-treat" visitors. Last year I gave out stickers and tattoos  but I think this will go over better!But my kids will enjoy homemade spooky looking treats instead!
"HEALTHIFIED" HALLOWEEN BROWNIES
Ingredients
BROWNIES:
2

large

avocados

ripe, mashed

8

ounces

unsweetened baking chocolate

melted

3

tablespoons

avocado oil

or coconut oil

1 1/4

cup

Natural Sweetener

or more to desired sweetness

4

large

eggs

1

teaspoon

vanilla extract

or switch it up with mint extract

4

tablespoons

coconut flour

1/2

teaspoon

baking powder

1/2

teaspoon

ground cinnamon

1/4

teaspoon

Redmond Real salt
OPTIONAL:
2

ChocoPerfection Bar

chopped (I used Milk Chocolate, but Mint Chocolate would be awesome!)
FROSTING:
1

large

avocado

ripe, mashed

1

cup

Natural Sweetener

or powdered erythritol and 1 tsp stevia glycerite

1/4

teaspoon

vanilla extract

or mint extract
Instructions
Preheat oven to 350 degrees F. Grease a 9-inch square pan. In a large bowl, whisk mashed avocado, melted chocolate and oil. Stir in natural sweetener until combined, add in eggs and vanilla extract, mixing well. Add in coconut flour, baking powder, cinnamon and salt, mixing until combined and smooth.

Fold in chopped ChocoPerfection bars (if using), then spread batter in pan. Bake for 28-32 minutes, or until middle is set. Remove and let cool completely, then frost and top with grated chocolate if desired. For the frosting, in a medium sized bowl, mash avocado until creamy. With the mixer on low speed, add in vanilla then slowly add in powdered sweetener, scraping down the sides if needed, until a smooth frosting forms. Frost brownies once cooled and enjoy.
Nutrition
Calories:
210
|
Fat:
19
g
|
Protein:
5.7
g
|
Carbohydrates:
11
g
|
Fiber:
7.5
g
|
P:E Ratio:
0.3