The BEST Marinade Recipe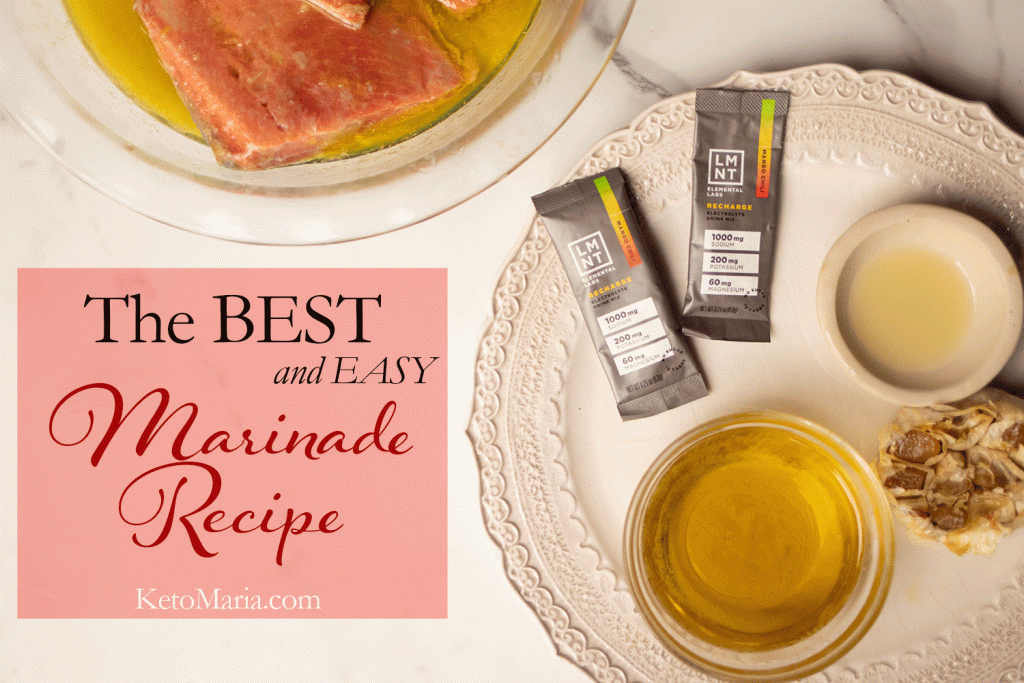 I am always testing recipes to make sure I always give you the BEST recipes! All of my recipe testers agree, this really is the BEST marinade recipe!
"Hi Maria, Omg you were right!! BEST marinade ever!! I had shrimp thawed so I used the Mango Chili LMNT & left out the lime juice. Marinaded it for 4 hours.  Then I steamed them – I poured all the good marinade over the top & let it steam with the shrimp! I added lime juice after and ate the whole plate!! WOW so delicious!" Caroline
Not only is this marinade recipe really delicious, it is really easy!
To make my keto marinade recipe, I used Mango Chili LMNT! Don't worry if you do not like spice. I am not a huge fan of spicy food. Mango Chili LMNT just gives the marinade a gentle kick!
WHAT IS LMNT
LMNT is an electrolyte that my family LOVES and it is usually for adding to water for a drink that gives you energy and hydration.
LMNT is the best keto drink mix that helps eliminate the keto flu! Instead of Gatorade, have your kids drink LMNT! It is a natural electrolyte without sugar or harmful food dyes!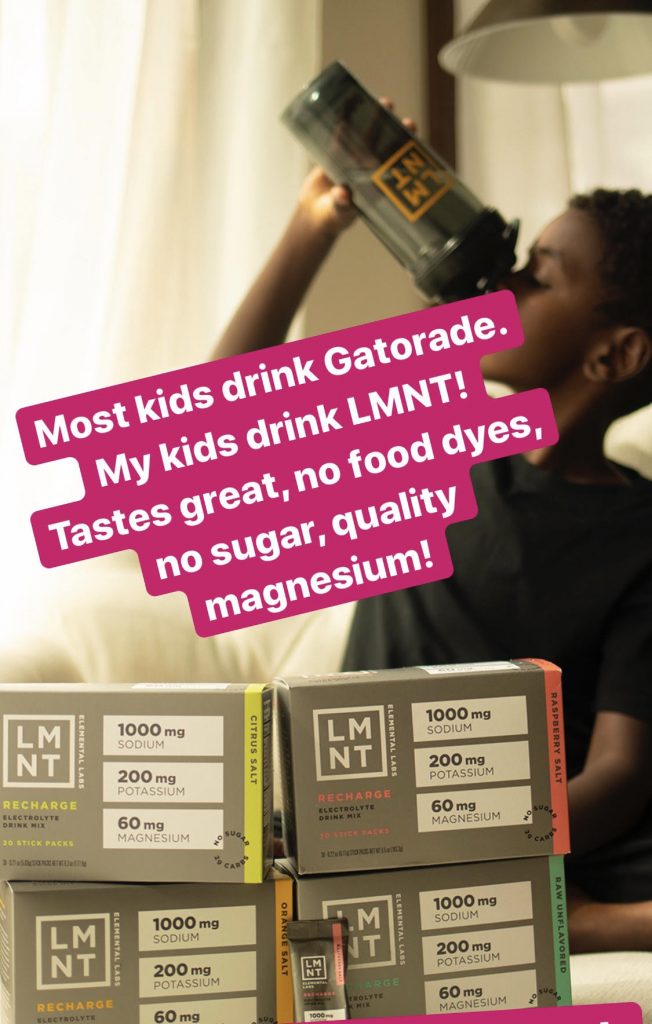 Most electrolyte products on the market today are either loaded in sugar or woefully lacking in electrolytes. So for years, I recommended that folks simply add more salt to their food and be conscious that they are eating foods rich in magnesium and potassium.
However, I found that many people still needed to supplement electrolytes because they are physically active, live in hot climates, intermittent fasting, or struggled to get adequate servings of electrolytes with their keto meals.
I have used LMNT in other applications such as making keto fudgesicle, electrolyte gummies, hot chocolate, the best chicken wings and electrolyte ice pops! 
DIFFERENT MARINADE FLAVORS 
If you aren't a fan of mango chili, using Citrus Lime LMNT and the Orange Salt LMNT in my easy marinade recipe is really delicious too!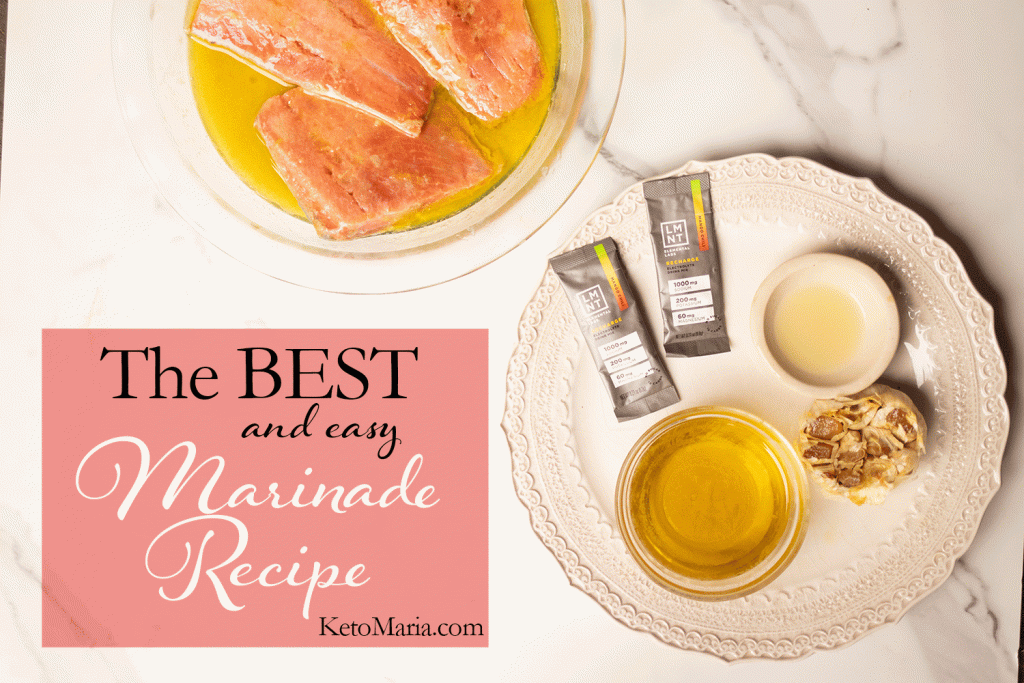 The BEST Marinade Recipe
Ingredients
4

tablespoons

olive oil

4

tablespoons

lime juice

2

cloves

garlic

1

packet Mango Chili OR Citrus Lime LMNT
Instructions
Place all the ingredients into a blender and puree until smooth.

Pour marinade over chicken, beef, pork or seafood. Cover and marinade for at least 2 hours or overnight. NOTE: if using this marinade with seafood, omit the lime juice or it will cook the seafood.
Nutrition
Calories:
15
|
Fat:
1
g
|
Protein:
1
g
|
Carbohydrates:
1
g
|
P:E Ratio:
0.5
TESTIMONY OF THE DAY
"Today was a good day and I wanted to share. This morning I had my quarterly checkup and my doctor took me off that darn statin and decreased my BP med by 1/2!  

BP was 120/54 this morning. I'm so excited to be rid of that statin and I think in 3 months, I'll be rid of the blood pressure medication also.

 I'm only 28 pounds from my goal weight! I lost 170 pounds so far. NONE of this would have been possible without Maria Emmerich and Craig Emmerich! 

Thank you for giving me my life back! " Jane
Most people I consult are doing keto totally wrong. Get fast results with the my Mind-blowing Keto School!