Sugar Free Sorbet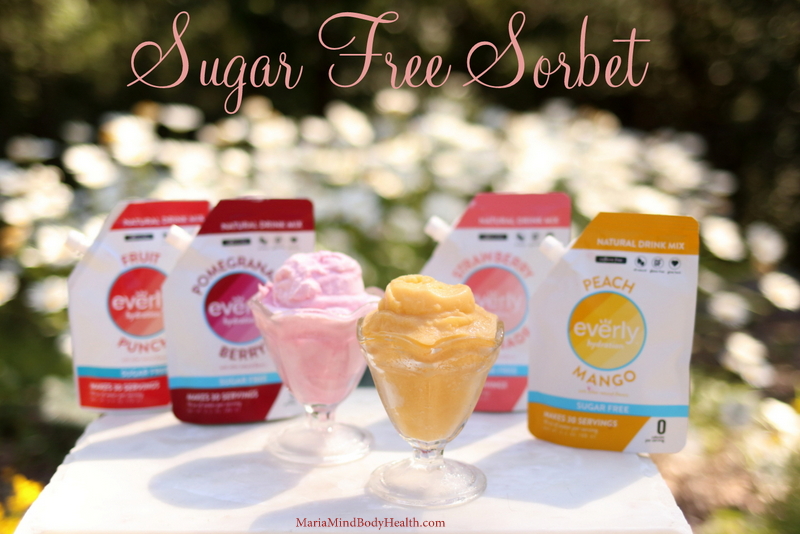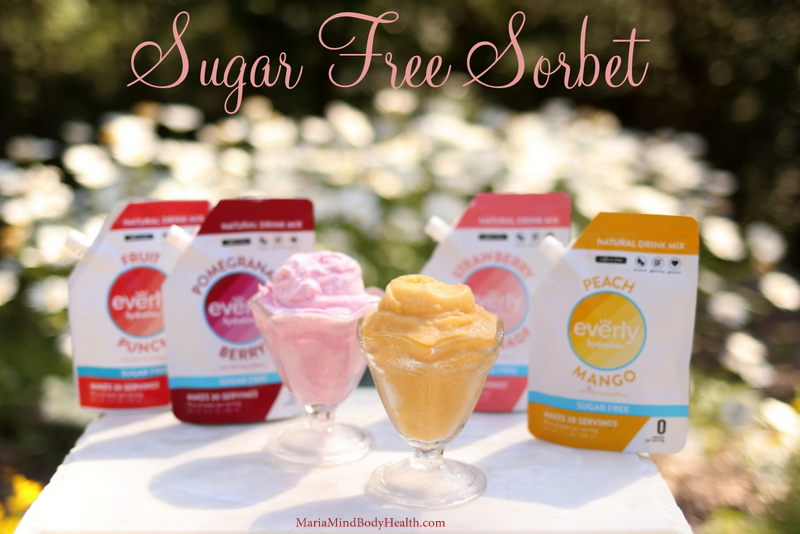 I recently was asked why I allow desserts and sweets on a ketogenic diet (in THIS podcast: 40 + Fitness with Allen) and I responded by stating that I have been able to stick to the ketogenic lifestyle for almost 20 years now and that is because I have found ways to celebrate holidays, birthdays, special occasions and simply enjoy food that I am bombarded with every single day, just in a little different way.
I grew up overweight and loving food, I will always love food. I do not want to eat boring food. I have ice cream just about daily and still am able to keep my weight off. If I didn't allow things like this sugar-free Sorbet, I most likely would cheat because I would feel deprived, but since I do allow keto treats, this doesn't feel like a "diet" to me. It is a lifestyle.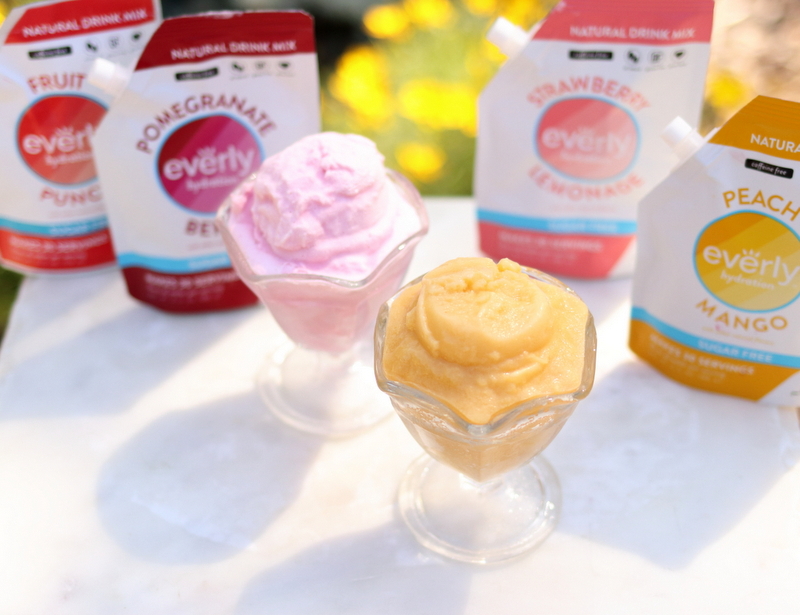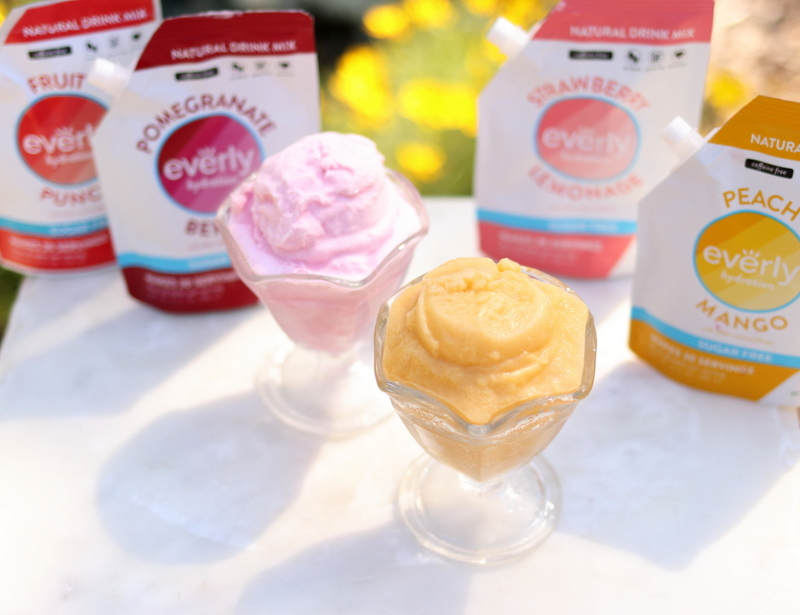 Everly is a tasty keto drink mix that I pack with me when we travel! I love the peach mango Everly!
Everly is such an awesome and responsive small business they offered my readers a coupon code!
Our customers can try it now for 20% off (variety pack) with the coupon code maria10 (lower case).
Sugar Free Sorbet
Ingredients
1½ cups carbonated water (I used from our Soda Streamer)
½ cups Allulose (or ¼ teaspoon berry, watermelon or any flavor liquid stevia)
1 tablespoon Everly drink mix (any flavor)
½ tsp fine grain sea salt (keeps it soft)
Notes
Nutritional Info:
0 Calories, 0g fat, 0g protein, 0g carbs,. 0g fiber