Smoked Salmon Deviled Eggs
The Perfect Keto Appetizer! 
Honestly, I never met a deviled egg I didn't like!
I love to make keto food fun! We eat with our eyes and when I am competing with food-dye and chemically engineered food, I am willing to do this to keep my boys away from that junk.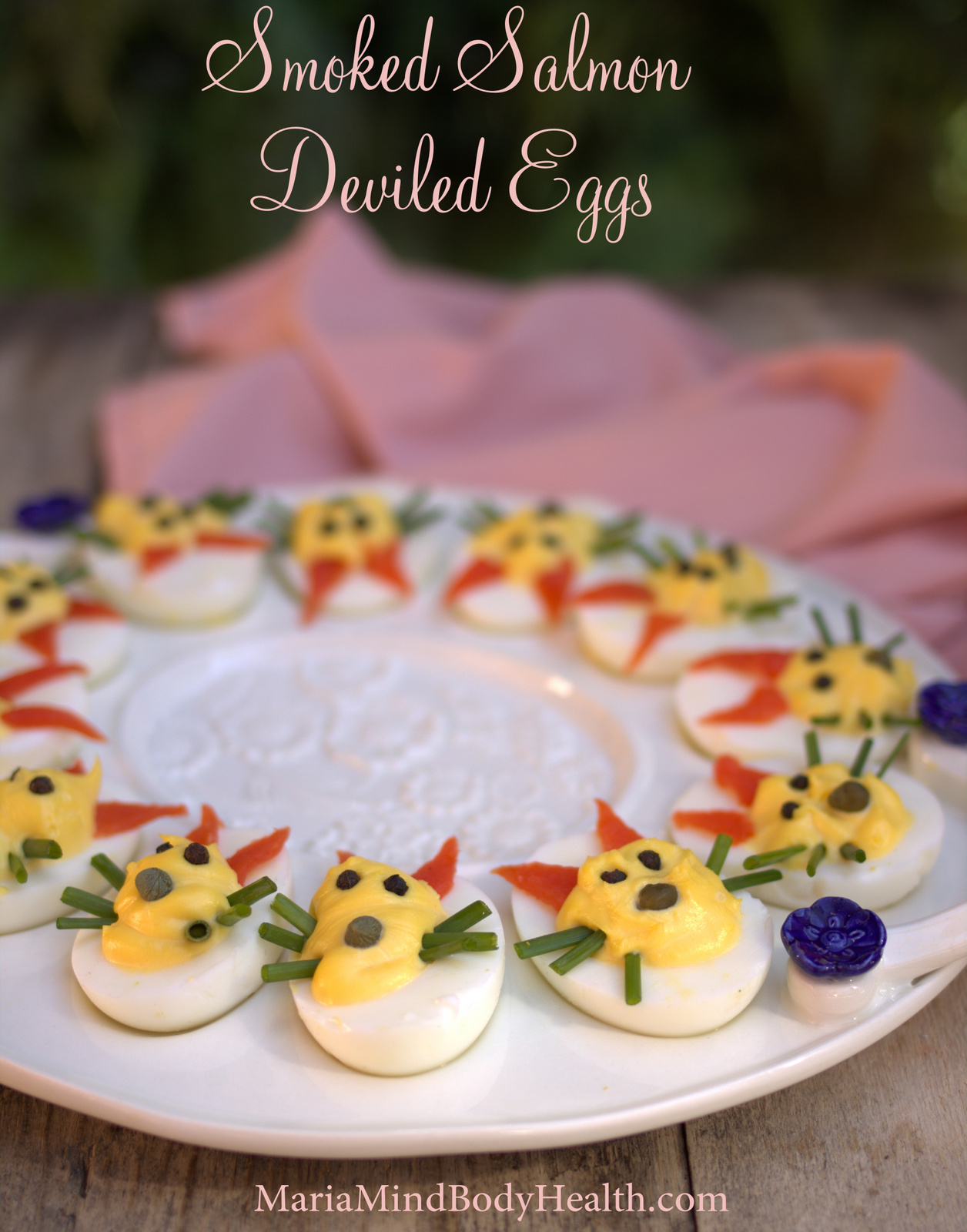 Smoked Salmon Deviled Eggs
Ingredients
12 eggs, hard-boiled, peeled, and halved vertically
1 cup mayo (paleo or homemade)
1 teaspoon yellow mustard
1 teaspoon fine grain sea salt
¼ cup smoked salmon, cut into triangles (for ears)
4 tablespoons fresh chives, cut into ½ inch long pieces (or whiskers)
24 whole peppercorns (for eyes)
12 capers (for nose)
Instructions
In a food processor, puree the egg yolks until crumbled. Add the mayo and mustard, puree until smooth. Add a teaspoon of salt. Add more seasoning to taste.
Using a piping bag or spoon, gently pipe mixture into each egg white. Garnish each egg with 2 triangles of smoked salmon at the top of the egg for ears, 6 pieces of chives for the whiskers, 2 whole peppercorns for the eyes and 1 caper for the nose.
Cover and refrigerate for up to 2 days.
Want and easy smoked salmon recipe?  I have a great one in my
new cookbook HERE
!
Thank you for your love and support!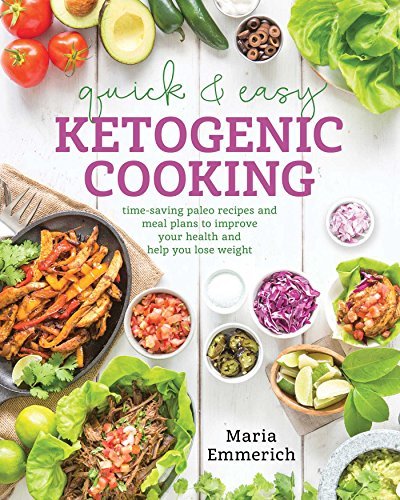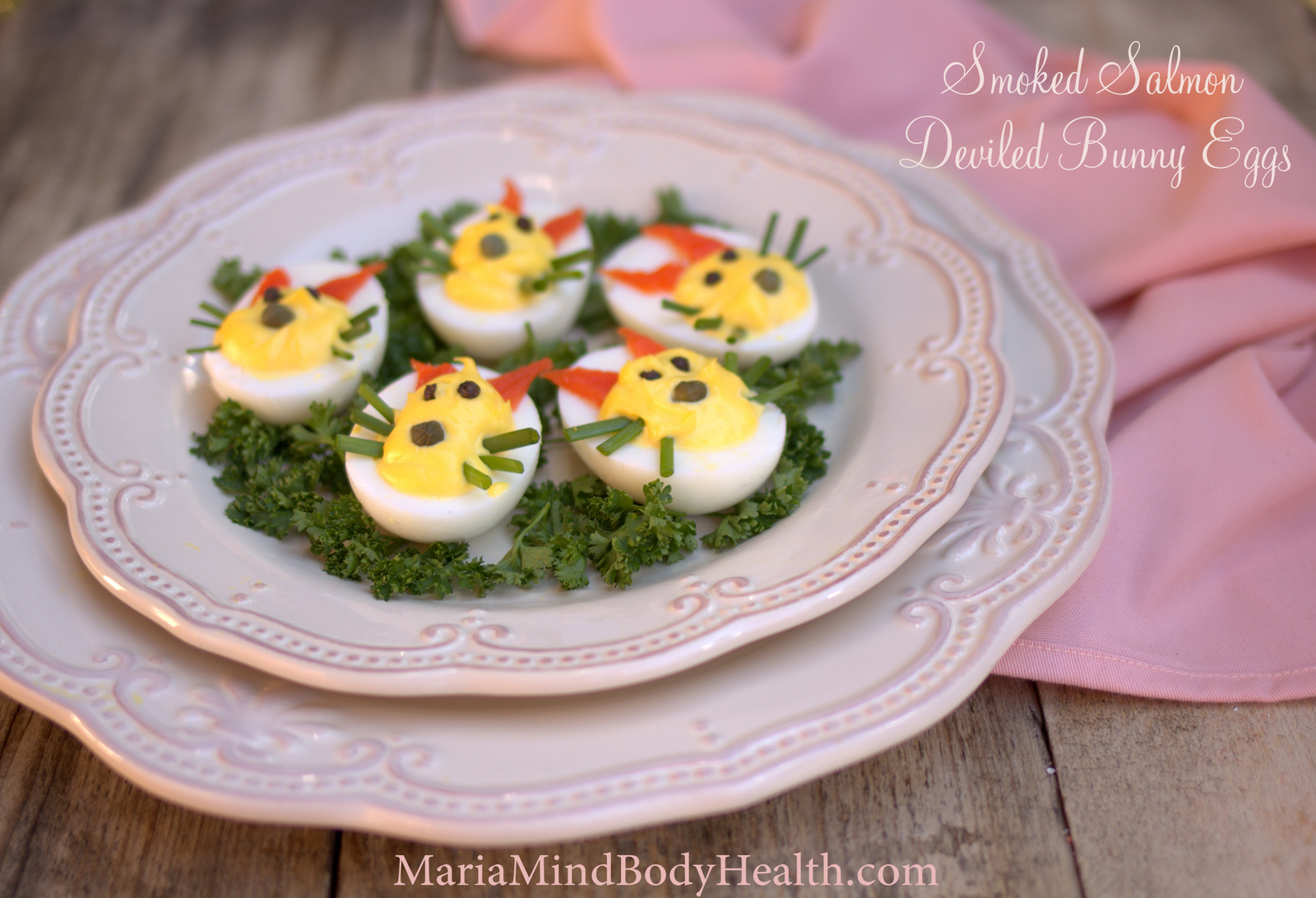 TESTIMONY OF THE DAY
"This is what your help has done for me…a mom of 5, and business owner with employees…parents that depend on me. I reversed, super high bp, pre-diabetes, hormone imbalance (badddd) , pre-arthritis, insomnia and a slew of other things. I must give people your website information at least once a week. Ive lost 150 in fat and massed about 20 lbs in muscle. XOXOX" -Robyn