Protein Sparing Bread Chili Dogs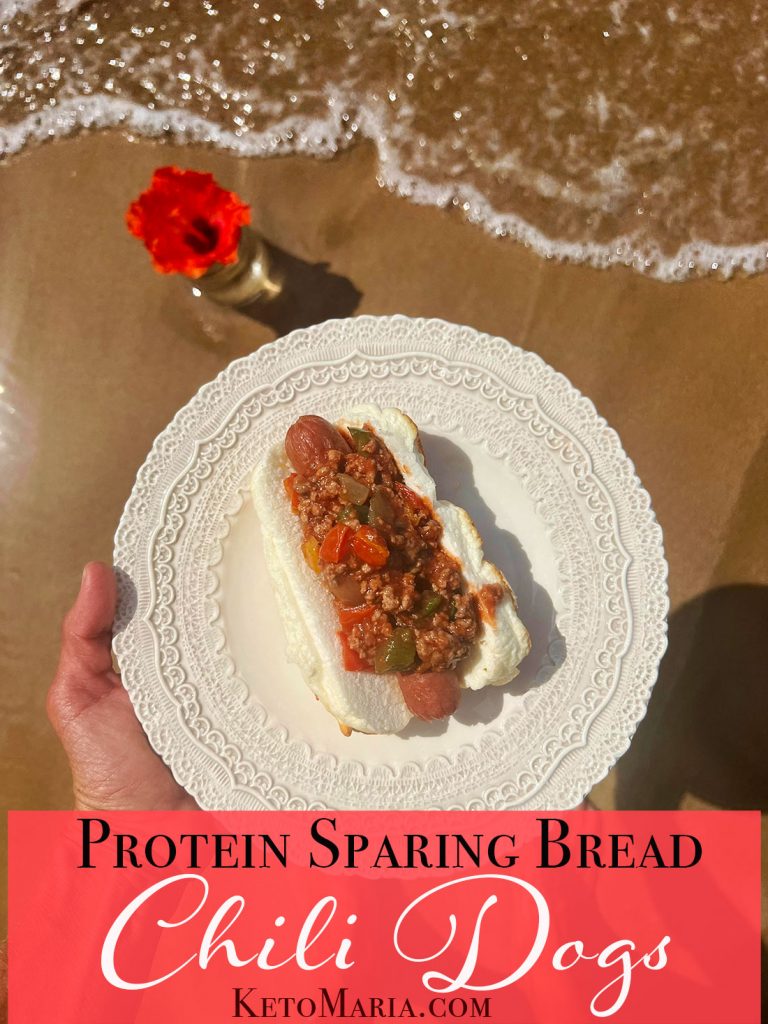 If you are looking for the ULTIMATE keto comfort food that is guilt free, you must try my protein sparing bread Chili Dogs!
Everyone loves my keto chili so I thought I would make my protein sparing bread recipe into hot dog buns and create a delicious keto chili dog!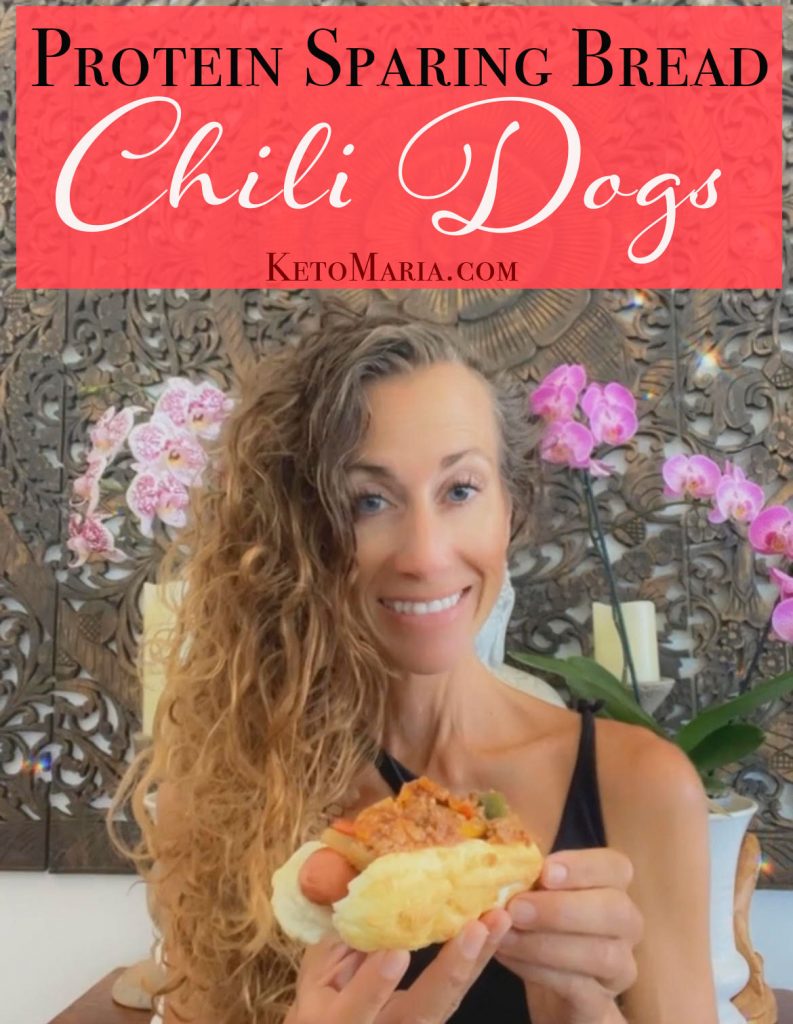 My son Kai took his first bite and he said, "This is the best thing I ever ate!"
It warmed my heart so much when he said that!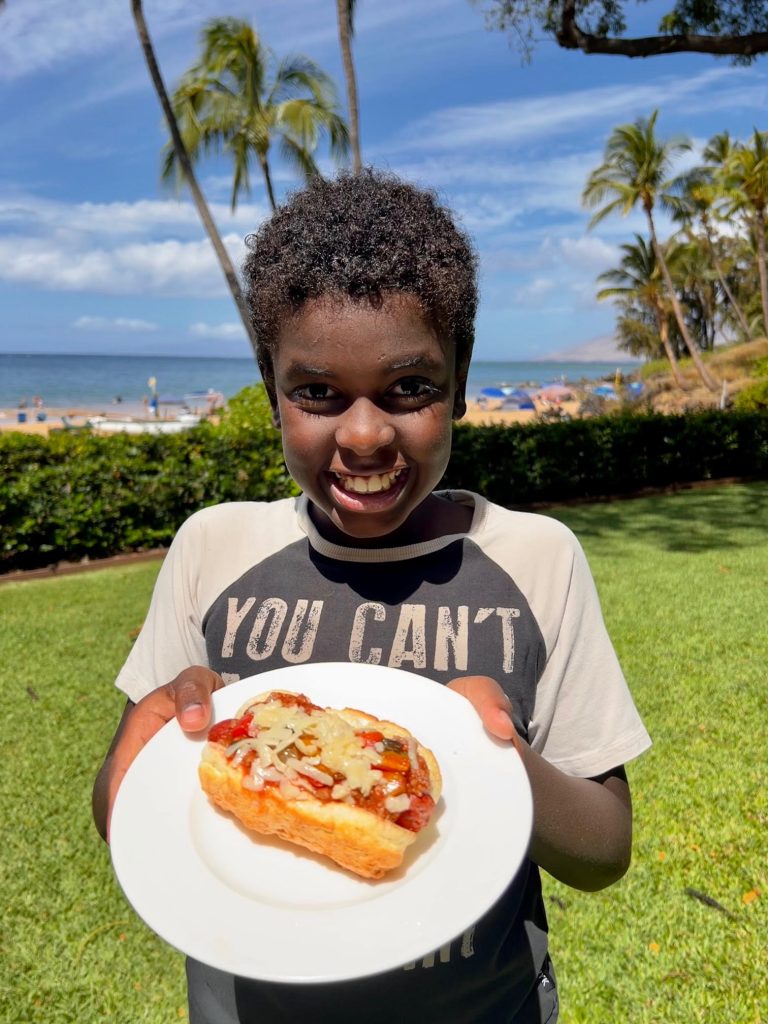 HOW TO MAKE KETO CHILI DOGS
To make my keto chili, I always used Pederson's Farms sugar free bacon, grass-fed ground beef and their sugar free Italian Sausage!
Did you know it is almost impossible to find Italian Sausage, Chorizo or Ham without sugar? Yep! I challenge you to find any at the grocery store. This is why I always order Pederson's Farm sugar free meats.
Not only does Pederson's Farms have the most delicious meats (I LOVE THEIR HAM!!!!), they also are the nicest small business owners! I talk to Neil on the phone often and he is one of the nicest men I have ever met!
Neil is also so generous, he is offering 10% off for my readers!
I always do a quadruple batch to store extras in the freezer for easy delicious meals!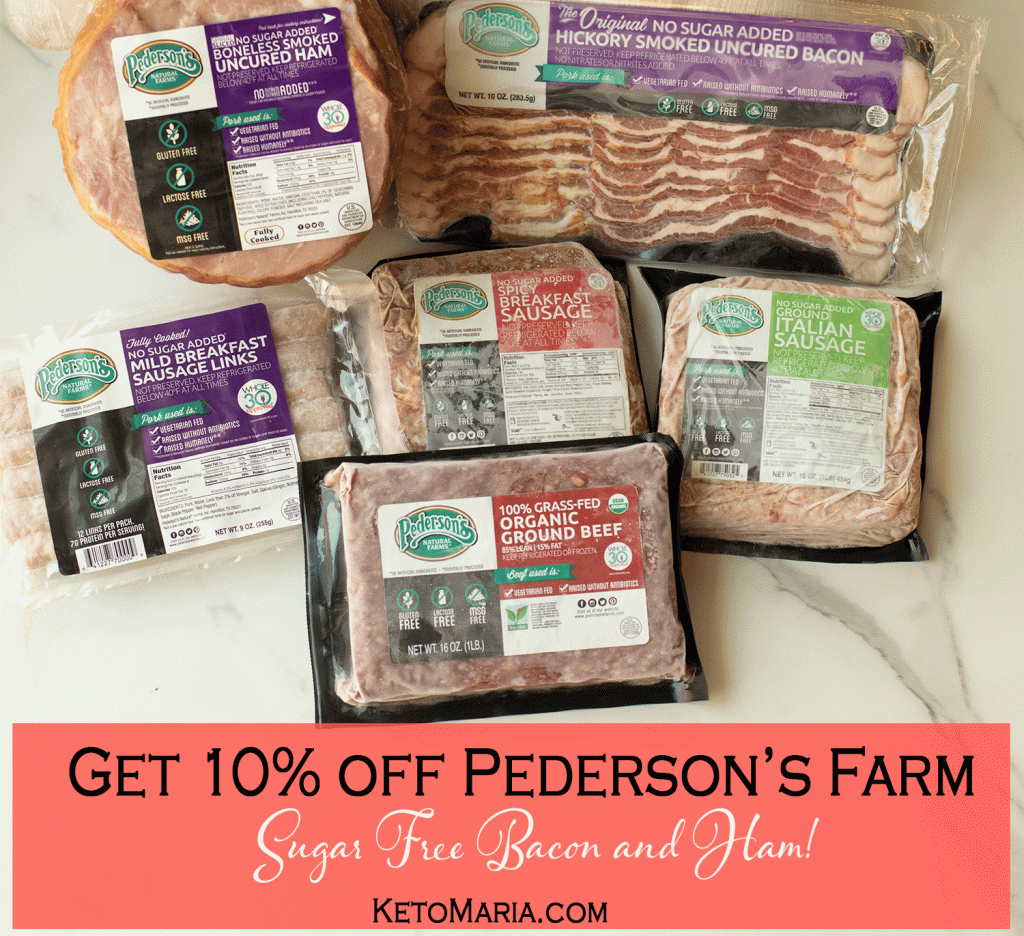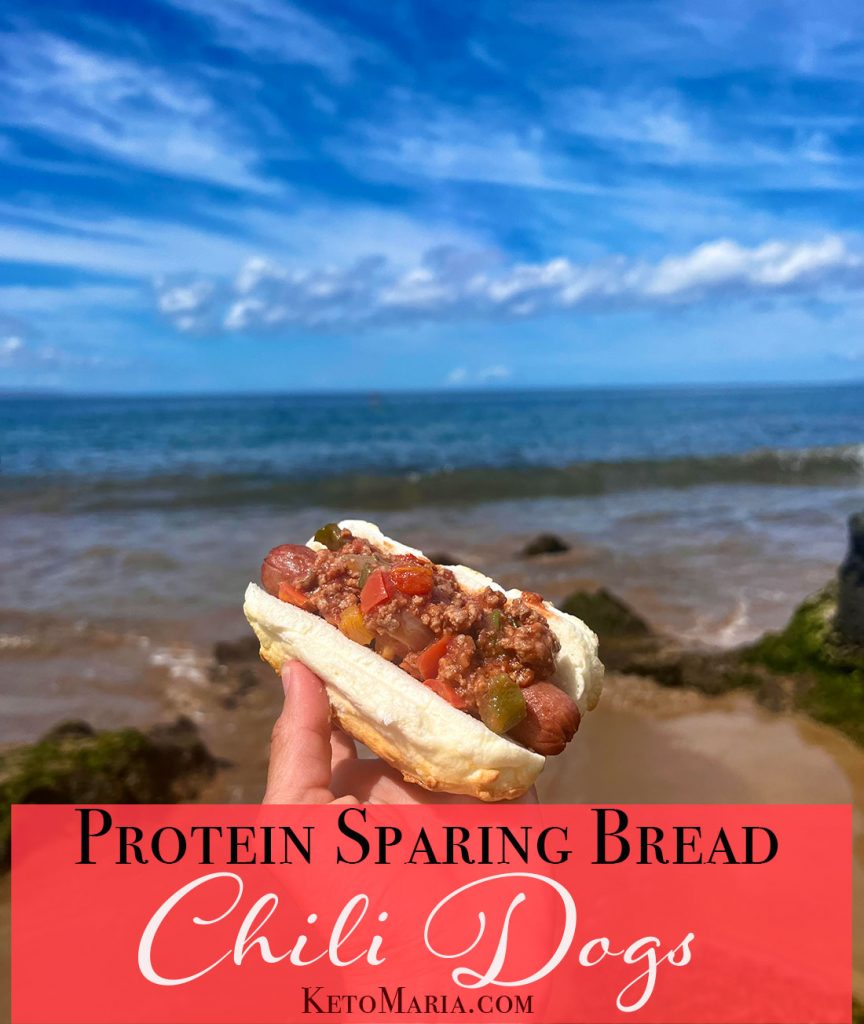 Protein Sparing Bread Chili Dogs
Ingredients
PROTEIN SPARING HOT DOG BUNS:
6

large

egg whites

3

tablespoons

allulose

2

tablespoon

Further Food gelatin

chewy texture

1/2

teaspoon

Redmond Real salt

or Redmond Onion Salt

1/2

teaspoon

cream of tartar

optional, to stablize egg whites

1/3

cup

unflavored egg white protein
KETO CHILI (this will make extra chili for great leftovers):
4

pieces

Pederson's Farm sugar free bacon

1

small yellow onion

chopped

1

green bell pepper chopped

1

red bell pepper chopped

1

clove

garlic

minced

2

green chilies chopped

2

pounds

ground beef 85% lean

1

pound

Pederson's Farm sugar free Italian sausage

2

28 oz. diced tomatoes with juice

2

cups

tomato sauce

¼

cup

chili powder

1

tablespoon

dried oregano

2

teaspoon

ground cumin

2

teaspoon

hot pepper sauce

such as Franks

1

teaspoon

dried basil

1

teaspoon

Redmond Real salt

1

teaspoon

ground black pepper

1

teaspoon

cayenne pepper

1

teaspoon

smoked paprika

1

teaspoon

stevia glycerite

optional

CHILI DOGS:
Instructions
To make the protein sparing hot dog buns, preheat the oven to 325 degrees F. Spray a 6-hole silicone hot dog pan (click HERE to find) with Avocado oil spray and set aside.

Separate the eggs (save the yolks for another recipe like my keto ice cream, hollandaise, mayo or lemon curd), and place the whites into a large bowl or stand mixer. Add the allulose, gelatin, salt and cream of tartar if using and whip the whites for a few minutes until VERY stiff.

Turn the mixer to low and gently mix the egg white protein powder into the whites. Do not over mix or the hot dog buns will end up like styrofoam.

Spread the protein sparing hot dog mixture onto the prepared hot dog pans. Bake for 15 minutes or until cook through and golden brown. Allow to cool completely before removing from the pans.

Meanwhile, make the keto chili for the chili dogs! Heat a large stock pot over medium-high heat. Place the bacon in the pot over medium high heat, saute while bacon is starting to cook and there is bacon grease in the pot. Add the onion, green and red bell peppers, chile peppers, and garlic. Saute for 2 minutes or until onions are soft. Add the ground beef and Italian sausage and cook while crumbling for 5 minutes or until cooked through. Drain off excess grease.

Add the tomatoes and tomato sauce. Season with chili powder, garlic, oregano, cumin, basil, salt, pepper, cayenne, and paprika. Stir to blend, then cover and simmer over low heat for at least 2 hours, stirring occasionally. After 2 hours, taste, and adjust salt, pepper, and chili powder if necessary. Add stevia if using. Remove from heat and serve, or refrigerate, and serve the next day.

To make the chili dogs, heat a pot of water over high heat. Add the hot dogs and boil for 2 minutes or until heated through.

Place each hot dog into a sliced open protein sparing bun. Top with 4 tablespoons of keto chili and enjoy!

Store leftovers in the fridge for up to 4 days or in the freezer for up to a month.

Click HERE to watch a helpful video on how to do Protein Sparing effectively and avoid common mistakes!
Nutrition
Calories:
236
|
Fat:
12
g
|
Protein:
21
g
|
Carbohydrates:
11
g
|
Fiber:
1
g
|
P:E Ratio:
1
TESTIMONY OF THE DAY 
"For anyone who has lost & gained, lost & gained & given up, tried again, lost more, only to gain it all back…again…plus some, lost a little more, gained it & reached another all time high weight, started losing, lost the most you ever lost but not quite there yet, only gain & lose and plateau, then gain, & gain, & gain…

Never stop trying!

I have gained & lost & gained more times than will fit on this page.

In 2019, I hit my highest weight of 289lbs.  It was dreadful.  I couldn't breathe, walk or even sit comfortably.  So began another journey counting macros…I lost almost 70 lbs.  But the hunger & cravings took over again and I spent the last two years gaining & losing and ended up at 256lbs. this past November.

I was scared.  I knew for certain if I didn't stop myself I would be right back up to 289 by the New Year.  Because yes, even when you lose slow, you still gain it back fast!

I started keto in November but I didn't know what I was doing.  Too much conflicting information out there…I was stuck in the 250's.

And there was NO WAY I was going to have another summer at this weight.  Not after how hard I work at it. All that effort and nothing to show for it.  Why was nothing working?! Why did it keep coming back to me losing control and eating all the things, and not being able to catch myself?

So I decided to do the hard thing and go all in. I got real with myself. I decided I could do anything I put my mind to!

I had a phone consult with Maria Emmerich a month ago when I was 252.4lbs and as of today I weigh 232 lbs…that is over 20lbs lost in one month!!!

I'll tell you what feels different this time…

I don't have cravings

My appetite is really low

I don't obsess about food

I don't "NEED" to have anything

Eating feels easy

Bottom line is this is working…the weight is falling off!

DO NOT GIVE UP!  Pick yourself up and try again." Jess
Most people I consult are doing keto totally wrong. Get fast results with the my Mind-blowing Keto School!