Testimonies of the Day
PCOS TESTIMONY: Yes, this lifestyle is great for getting pregnant, helping with PCOS and much more! "Hello, I had recently purchased one of your meal-plans, my goal being to get pregnant (I have pco-syndrome) because of my work schedule (anesthesiologist, on-call nights, etc) it was a little tough to completely adhere to the keto-diet. But I managed to cut my carbs to about 50-80 grams/day and I left out all gluten and about 60-70% of my calories were fat-based (good fats) even though i was eating at least 2500 kcal a day (weight loss not being my goal) I lost 5 pounds within a week (I am 5 feet 9 inches and now weigh 130 pounds). I lost my food cravings and feel a nice satiety most of the day, and no more issues with gas or bloating and I am pregnant! Only 3 weeks into changing my diet.
Thank you so much for your advice. sincerely,  Serife from Frankfurt, Germany"
Phone Client Testimony: "Hello Maria! I wanted to let you know that I am still eating the Maria Way! Yesterday I hit a big milestone, I had to buy new pants because the pants that I had in the attic were too small (and they were the pants that I haven't been able to wear since 2011). In August 2013 I was a size 20 and today I am a size 12! Still a ways to go until I hit my goal of a healthy BMI but on my way. I have been telling everyone I know about you and your work because it has changed my life and my husband's life! Combined we have lost almost 100 pounds!! Thank you for all you do and for giving us the tools we need to be healthy and happy." – Shauna
To get fast results, click HERE for easy to follow keto-adapted meals.
FLUORIDE FACTS
Many fruits, veggies and other crops in the US are sprayed with cryolite which is a pesticide that contains a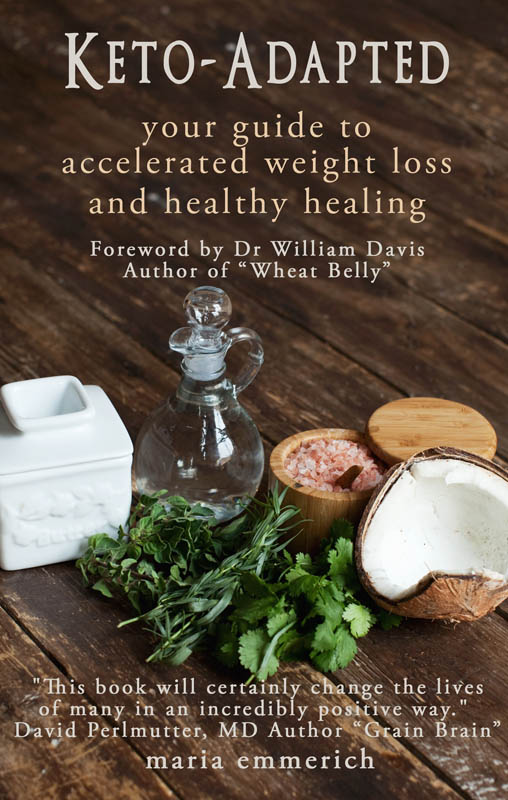 high amount of energy-zapping fluoride. Today, Americans consume 4 times the amount of fluoride that we did in 1940 which was when it was added to drinking water to prevent cavities. It is found in many commercial products like soup, soda and many other foods like black tea. Even the Center for Disease Control (CDC) has expressed concern that over 200 million Americans are exposed to extreme levels of fluoride. All of this is wreaking havoc on our thyroid.
Read more about this in my new book Keto-Adapted.
If you would like to help out a small family, rather than large business, I am happy to announce that you can now get my books as a high quality ebook that works on any platform. Plus, most of the profits don't go to Amazon or apple! Click HERE or select "My Books" above to get your copy now!
Click HERE to get a limited edition of the Hard Cover.
Click HERE to get a soft cover.
Thank you all for your love and support!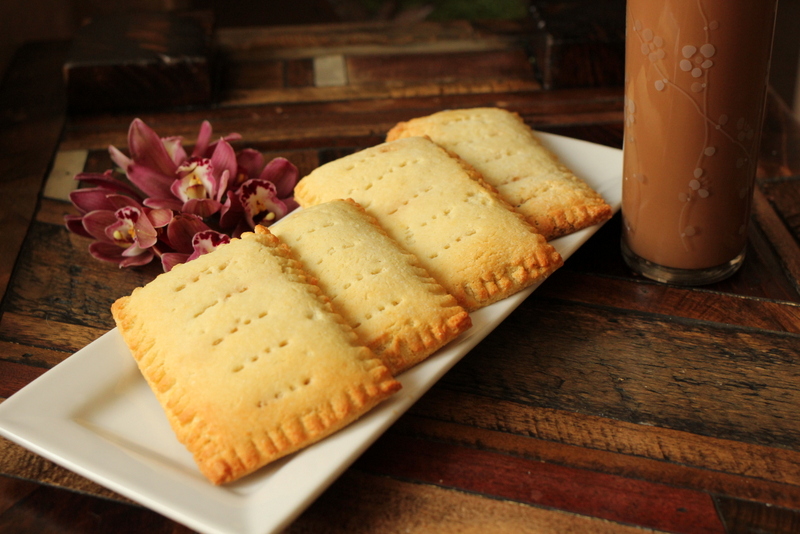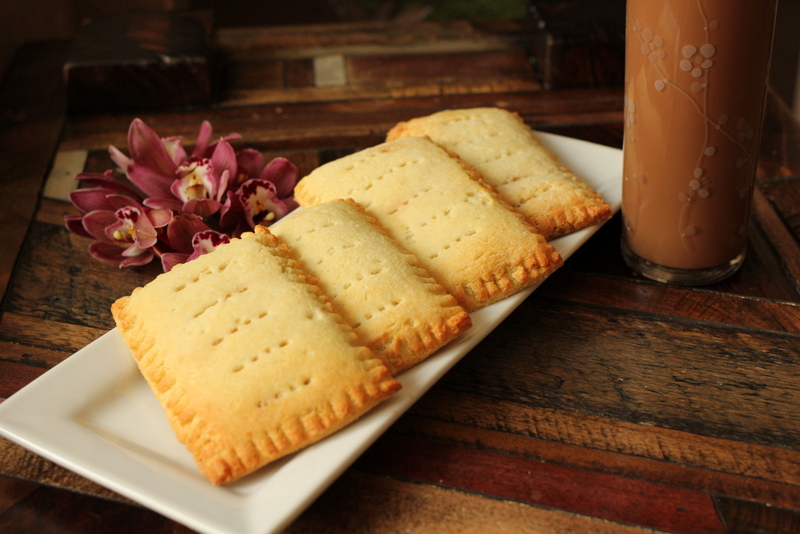 "Healthified" Poptart Recipe:
1/2 cup vanilla egg white or whey protein
3/4 cup blanched almond flour
1/4 tsp baking soda
1/4 tsp Celtic sea salt
1/4 cup butter or coconut oil
3 TBS Swerve (or a few drops of stevia)
2-3 TBS water(just enough to hold dough together)
2 eggs (for egg wash)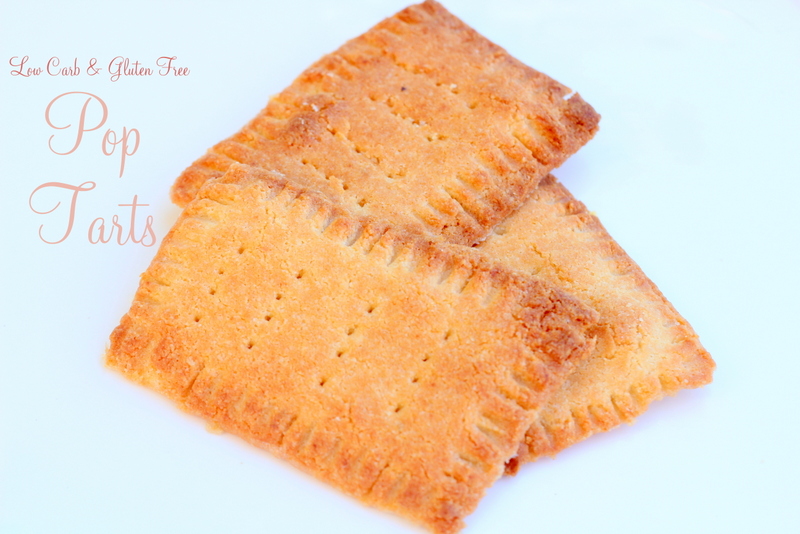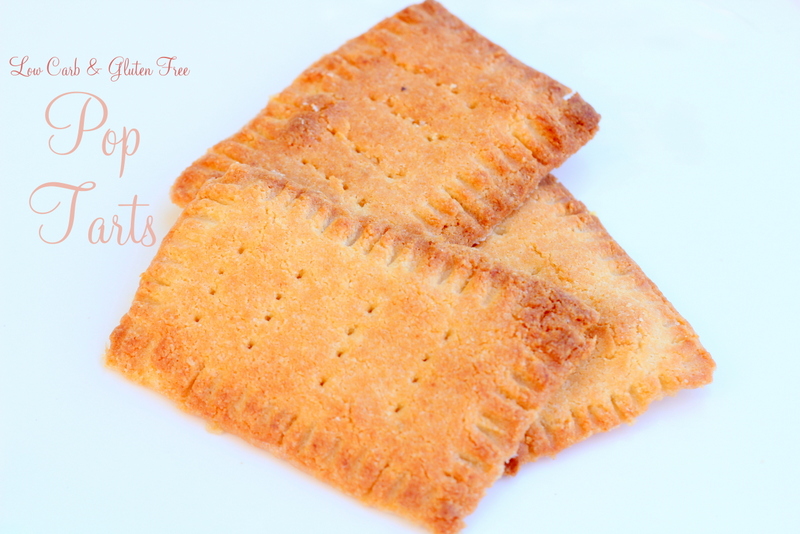 FILLING OPTIONS:
9 TBS Homemade "Healthified" Nutella
9 TBS Homemade Nut Butter (I suggest Pecan or Macadamia nut butter! YUM!) (recipes for Pecan Butter, Macadamia Nut Butter and Almond Butter can be found in my cookbook: The Art of Eating Healthy).
9 TBS "Healthified" Jelly (click HERE to find recipe)
GLAZE:
1 tsp cherry/vanilla/almond extract or other like apple extract
1/2 cup coconut oil
1/2 cup confectioners Swerve (or powdered erythritol and 1/2 tsp stevia glycerite)
Preheat the oven to 350 degrees F (200 degrees C). In a medium bowl, stir together the whey, almond flour, baking soda and salt. Cut in the butter using a pastry blender or your fingers until the butter lumps are smaller than peas. Stir in the almond milk (or water) and sweetener to form a stiff dough.
On parchment paper, place 10 balls of dough a few inches apart. Shape with hands into rectangle shapes (size of a PopTart).
Beat the egg and brush it over the entire surface of the rectangles. Even the "insides" of the tart; the egg is to help glue the lid on. Place a heaping tablespoon of filling into the center of each rectangle, keeping a bare 1/2-inch perimeter around it. Place a second rectangle of dough atop the first, using your fingertips to press firmly around the pocket of filling, sealing the dough well on all sides. Press the tines of a fork all around the edge of the rectangle. Repeat with remaining tarts.
Gently place the tarts on a lightly greased or parchment-lined baking sheet. Prick the top of each tart multiple times with a fork; you want to make sure steam can escape, or the tarts will become fluffy pillows instead of flat toaster pastries (my mistake number 1). Bake for 10-12 minutes in the preheated oven, until edges are lightly browned. Cool in oven to crisp up. While it bakes, prepare the glaze. In a medium sized bowl, place the 1/2 cup coconut oil (warm it until melted), extract and confectioners Swerve and mix well. Set aside to cool a bit. Spread over Pop Tarts. Makes 5 servings.
Pop Tart Minis: These are tough, but SO cute! This recipe will make a batch of 16 2 1/4″ x 3″ rectangles.
NUTRITIONAL COMPARISON (per serving)
Kellog's Pop Tart = 200 calories, 5g fat, 2g protein, 37g carbs, 1g fiber (36g effective carbs)
Healthified Pop Tart = 206 calories, 18g fat, 7.3g protein, 3.8g carbs, 1.8g fiber (2g effective carbs)