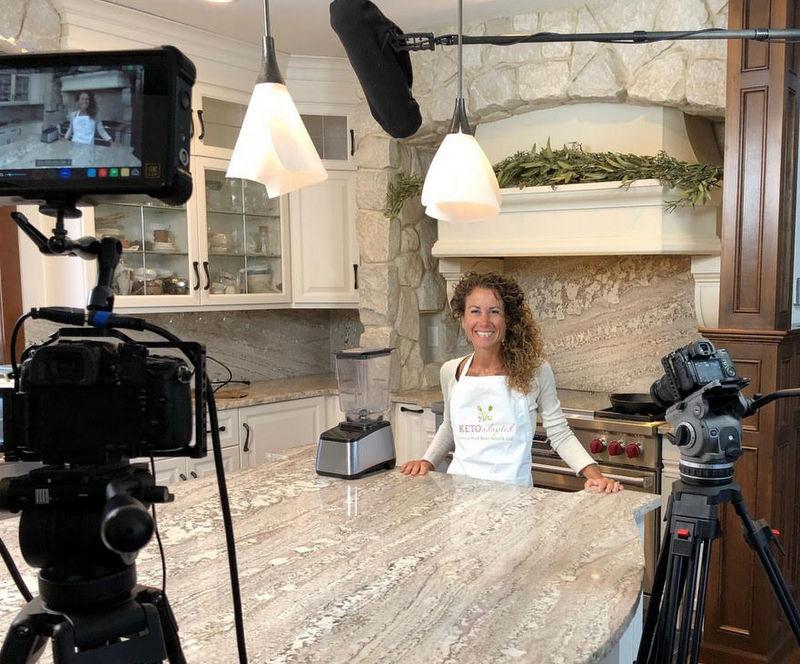 I have some very exciting news for those of you who want to learn how to do keto for weight loss and want some special support! We now have all new Keto Courses! It was filmed by a very professional film crew that came into our home. Craig and I spent copious amounts of time filming these videos and made sure to cover EVERYTHING you need to know to do keto properly.
Check out this sneak peak video of the courses!

With the popularity of keto, comes a lot of bad advice. "Eat 80% fat" …. "If you aren't losing weight, add more fat" …. "Eat fat bombs" …..  "Do a Fat Fast to lose weight" … these are just some of the bad information we are hearing and reading on other keto sites which is why we want to give you the proper tools to be successful on your ketogenic journey.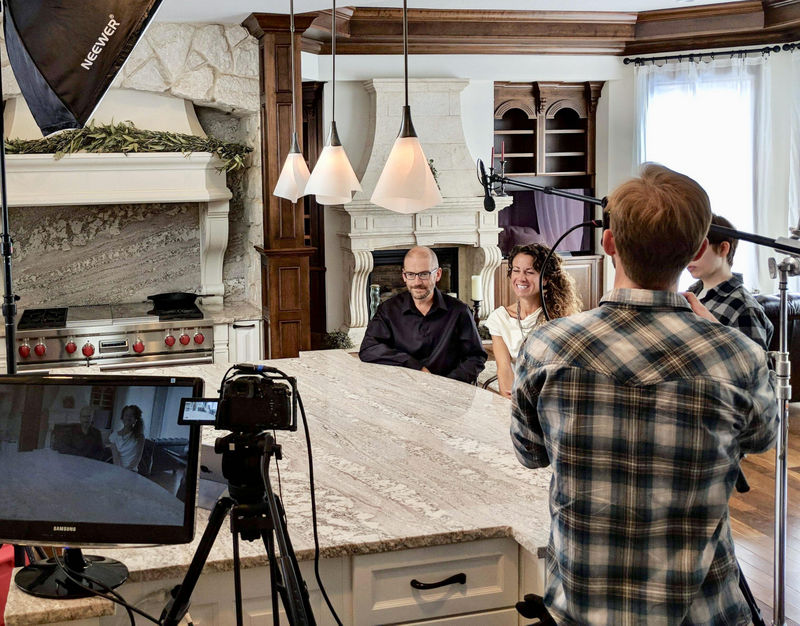 It may not look like it now, but I lived the majority of my life afraid of my own shadow and very little confidence in myself. In this course Craig and I step forward to give you everything you need to know to make this a lifestyle for you and your family.  We talk about the how our biology works and how keto can use it to make you happier, healthier, full of energy and mental clarity that is amazing.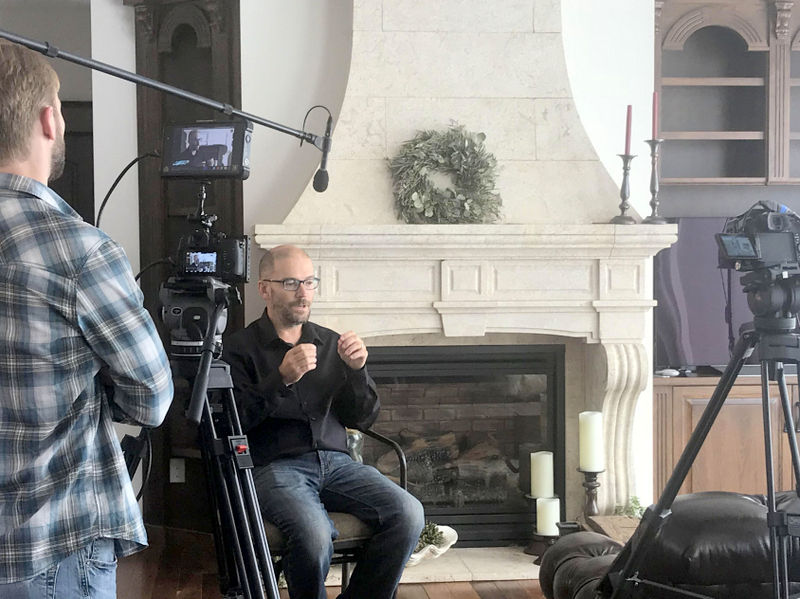 I have been help clients for over 15 years to use a ketogenic diet to help heal their bodies and lose weight. What has been amazing is that most of my clients see the weight loss as a bonus. They feel so good and get off medications. But in the 15 plus years I have found what works. We are newly jumping on the keto bandwagon, we have lived this with our WHOLE FAMILY for decades. Now we put all that knowledge into this amazing course.
With the VIP membership you even get 8 weekly live webinars with Craig and/or Maria to get all your questions answered. We are here to support you every step of the way. And VIP members get LIFETIME access! We will be adding more and more to these courses over the years and you will get access to every update. There are three great packages to chose from.
 Nutella Cookies
My Nutella Cookie recipe is a hit!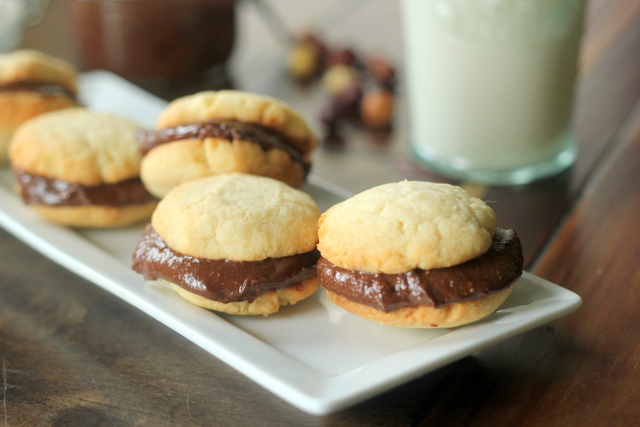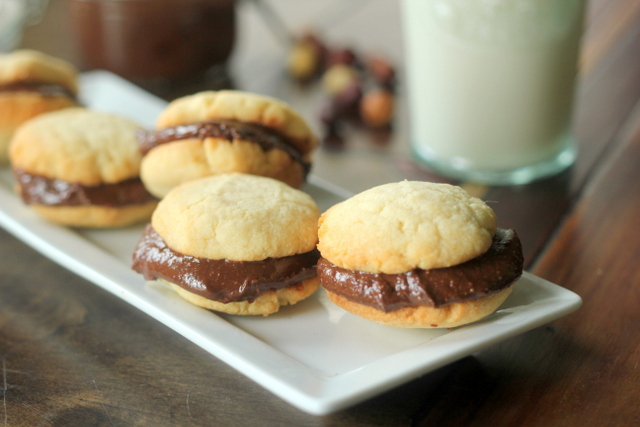 Nutella Cookies
If you click on the ingredients, it will take you to the link where I find the best deals. Including a great price on raw hazelnuts, hazelnut extract hazelnut oil.
Ingredients
COOKIES:

1

cup

coconut oil or butter

1

cup

Natural Sweetener

1

egg

1 1/2

cup

blanched almond flour

1/2

cup

coconut flour

1

tsp

aluminum free baking powder

1

tsp

Redmond Real Salt

NUTELLA:

2

cups

raw hazelnuts

1/2

cup

unsweetened cocoa powder

1/2

cup

Natural Sweetener

or equivalent

1/2

tsp

vanilla or hazelnut extract

1/8

tsp

Redmond Real Salt

3

TBS

hazelnut oil

could use other oil like macadamia nut
Instructions
Preheat the oven to 325 degrees F.

In a medium bowl, cream the butter, natural sweeteners and egg. Cream for a few minutes until very fluffy.

In a separate bowl mix together the almond flour, coconut flour, baking powder, and salt.

Slowly add in the dry ingredients to the wet and mix until smooth.

Roll 2 TBS of dough into a ball in your hands (for uniform shape) onto a cookie sheet, then press down to they are about ¾ of an inch thick. Place cookies about 2 inches apart.

Bake in preheated oven for 17-20 minutes or until golden around the edges.

Cool completely on the baking sheet before removing and enjoy!

I keep mine in the freezer (for portion control!:)

To Make the Nutella: Heat the oven to 400 degrees. Spread the hazelnuts evenly over a cookie sheet and roast until they darken and become aromatic, about 10 minutes. Transfer the hazelnuts to a damp towel and rub to remove the skins.

If you use erythritol, grind in a coffee grinder until a smooth powder.

In a food processor, grind the hazelnuts to a smooth butter, scraping the sides as needed so they process evenly, about 5 minutes.

Add the cocoa, natural sweetener, vanilla, salt and oil to the food processor and continue to process until well blended, about 1 minute.

The finished spread should have the consistency of creamy peanut butter; if it is too dry, process in a little extra hazelnut oil until the desired consistency is achieved.

Remove to a container, cover and refrigerate until needed.

Allow the spread to come to room temperature before using, as it thickens considerably when refrigerated. It will keep for at least a week.

Place 1 TBS nutella in between each cookie to make a sandwich.
Notes
NUTRITIONAL COMPARISON (per sandwich with 1 TBS filling)
Traditional Cookie = 194 calories, 10.5g fat, 1g protein, 25.1g carbs, 0.6g fiber
"Healthified" Cookie = 144 calories, 13.8g fat, 2.4g protein, 3.3g carbs, 1.9g fiber (86% fat, 6% protein, 9% carbs) NUTRITIONAL COMPARISON (2 TBS per serving):
Traditional Nutella = 200 calories, 23 carbs, 2 fiber
"Healthified" Nutella = 110 calories, 3.4 carbs, 2 fiber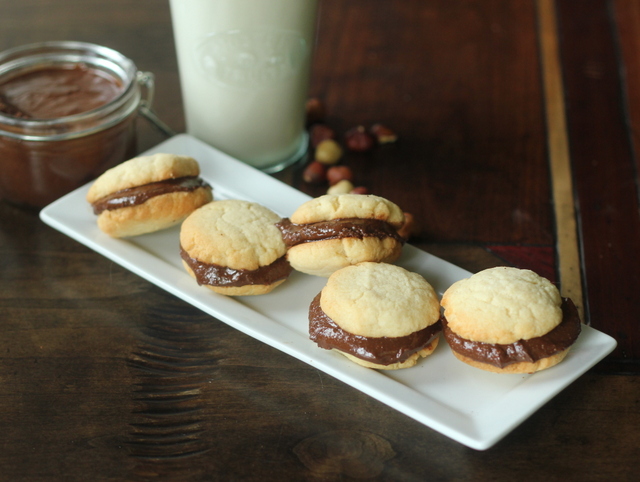 If you would like to help out a small family, rather than large business, I am happy to announce that you can now get my books as a high quality ebook that works on any platform. This is an ebook format that works on any computer or mobile device. It is a beautiful pdf that has all the full color pages and layouts as the printed books with click-able table of contents and searching capabilities. This is extremely useful when trying to find a recipe. These books are much higher quality than the ebook platforms (kindle, apple). Plus, most of the profits don't go to Amazon or apple! Just go here to get your copy! Just Click HERE or select "My Books" above to get your copy now!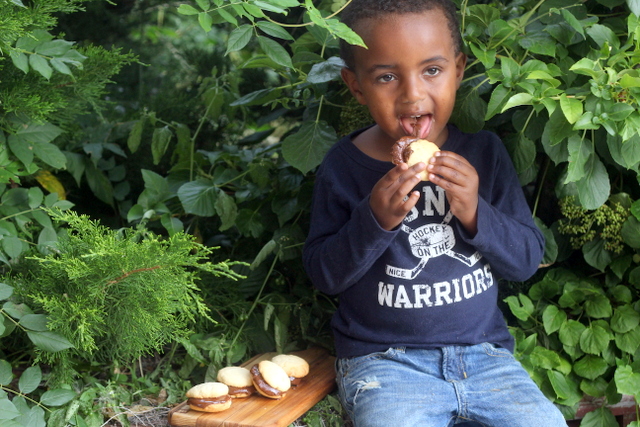 Testimony of the Day
"Hi Maria, I just want to tell everyone what a difference you've made in not only my family's life, but my patients too. As a doctor, I was always pushing "healthy whole grains" and fruits like bananas for potassium, but after looking at myself in the mirror, I knew something wasn't right with this idea of calories in and calories out. I was eating a very clean diet of "healthy whole grains," quinoa and tons of fruit, but I was overweight, had adult acne and was feeling a bit depressed. And I had anxiety when it came to food; counting points was not working for me.
One of my patients gave me a copy of your book and I was so inspired, I decided to do a phone consult, which forever changed my life. I have to be honest, the first week was awful. I felt like one of my patients suffering from drug withdrawal, but I now understand that the sugars and grains were my drug. Your explanation on how the protein in the wheat is similar to other proteins in the body which was causing cellular mimicry in my nervous system and brain was causing my slight depression made total sense. You taught me that I was gluten sensitive; this too was shocking to me since I didn't suffer from any intestinal issues. But after working with you for 6 weeks I no longer felt depressed! Not only that, but I lost 31 pounds and no longer had to use my topical medication for adult acne (but after watching your cosmetics tutorial video, I realized how toxic those products were to my liver which also contributed to my poor moods and inability to lose weight). 
You not only changed my life, but my kids are now 100% grain free and enjoy picking out recipes from your kids cookbook for snacks at school. I also feel so much better about setting a good example for my patients, I felt uncomfortable preaching to them about what to eat while being overweight. Now I know the whole truth and I am forever grateful. The consult with you really changed my life more than you will ever realize." – Dr. Sally
To get started on your journey to health, click HERE.