TESTIMONY ON 30 DAY Accelerated Package
"Maria, I have to thank you for your recipes, I've been following the guidelines in the 30 day plan and have tried the dutch babies, and protein buns, super salad dressing and have been making my own mayonnaise! and love them. It has made life SOOOOO much easier being able to take a bun, my salad dressing and own mayo with me when traveling to see my daughter. It is so much less messy using a bun for a burger than just wrapping in lettuce. PLUS I'm finally over a 2 month period of NO weight loss. so thank you" – Tammy
Click HERE to start your journey to a keto-adapted diet!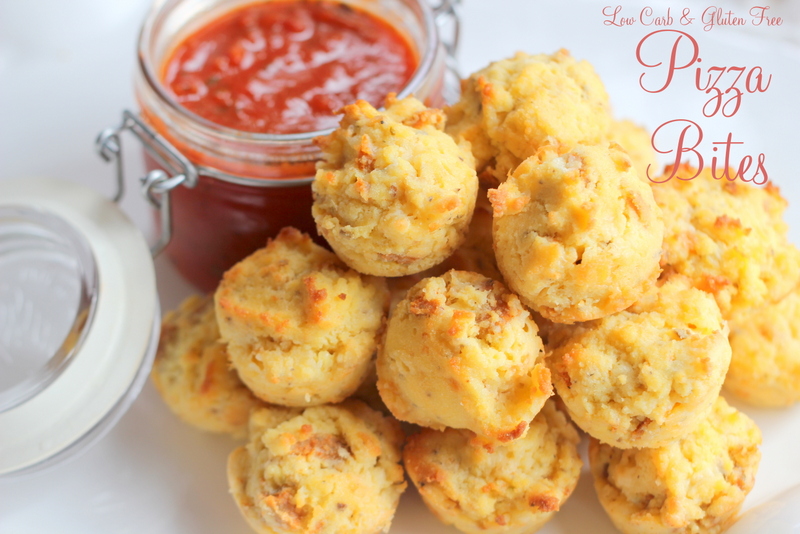 PIZZA BITES
1/4 cup coconut flour
3/4 tsp baking powder
1 TBS Italian seasoning
pinch of Celtic sea salt
4 eggs, lightly beaten
1 cup shredded mozzarella cheese
1/4 cup grated Parmesan cheese
1 cup cubed nitrate free pepperoni
1/2 cup no sugar added pizza sauce
Preheat the oven to 375 degrees. Grease a 24-cup mini-muffin pan. In a large bowl, whisk together the coconut flour, baking powder, Italian seasoning, and salt; whisk in the egg. Stir in the mozzarella, Parmesan and pepperoni; let stand for 10 minutes.
Stir the batter and place in the mini-muffin cups. Bake until puffed and golden, 20 to 25 minutes. Meanwhile, heat the pizza sauce until warmed through. Serve the puffs with the pizza sauce for dipping. Makes 24 mini muffins. Makes 4 servings.
NUTRITIONAL COMPARISON (per serving)
Traditional Totino Rolls = 385 calories, 39.5 carbs, 2.3g fiber
"Healthified" Bites = 227 calories, 3.8 carbs, 3g fiber