Pan Seared Scallops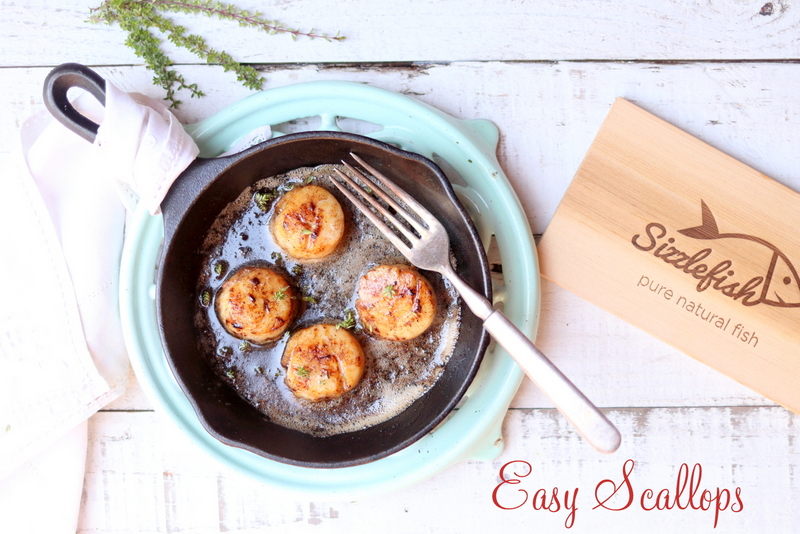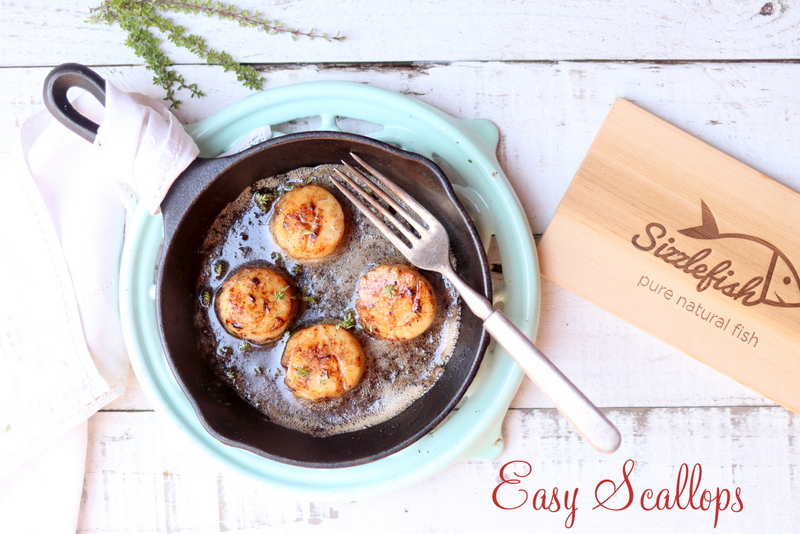 I love making easy dinners like these Pan Seared Scallops! And you all know how much I love having food mailed to me so I don't have to drive to the store so I am so grateful to have found Sizzlefish which mails quality wild-caught seafood right to my door! I know you all are busy and have a hard time making healthy keto meals; but having a few of these ideas like this really helps with making life and dinner easier! To make my days go smoother I plan the night before and will get the next night's dinner ready while my boys help clean up after dinner. This helps take so much stress out of my day.
Check out this video of what you can find in a box: Click HERE to customize your Sizzlefish order!
I didn't have my first taste of a scallop until I was in my 20's. I was a very picky eater which is why I like my kids to try all sorts of foods. They don't have to finish it, but trying a bite of exotic foods helps open up their palates.
My son Kai loves watching the cooking show Master Chef with me and he wanted to make the scallops himself so I taught him. I took a package of scallops from Sizzlefish out of the freezer and let them thaw. I told Kai to pat them dry before cooking them to get a nice sear on them.
 Click HERE to check out Cameron's Seafood and their fantastic options for fish and seafood!
Use code Maria10 for $10 OFF your order!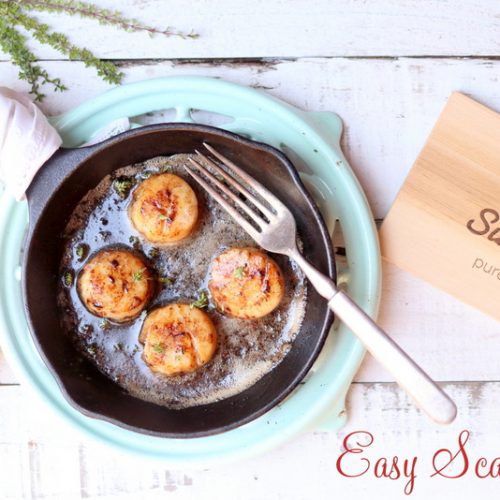 Pan Seared Scallops
Ingredients
1

package

Scallops

Click HERE

1 1/2

tablespoons

butter-flavored coconut oil

or avocado oil

1 1/2

teaspoon

Redmond Real salt

1

sprig of thyme

or other herb like rosemary
Instructions
Place the scallops on a paper-towel and pat totally dry. Heat a cast iron skillet with oil to medium high heat. Season the scallops on both sides with salt.

Add the scallops and the herbs to the hot pan and cook for 2 minutes. Flip the scallops and cook another 2 minutes or until the scallops are cooked through and no longer translucent.
Nutrition
Calories:
276
|
Fat:
22
g
|
Protein:
19
g
|
Carbohydrates:
3
g
|
Fiber:
0
g
|
P:E Ratio:
0.8
TESTIMONY OF THE DAY
"Here I am, 19 months into using whole foods as medicine to help heal my body. I started with low carb in January 2016, and have been following Craig and Maria's recommendations from Maria's books and both of their online support since February this year. Her correct Thyroid diagnosis and the use of natural Thyroid medicine, getting rid of all foods causing trouble, and no more chemicals and additives). I am now 32 kilograms lighter and much healthier. Still not great yet as far as inflammation is concerned, but I am sure with time I can get that under control too! I find this journey incredible."
Start your path to healthy healing today! Click HERE to get started!